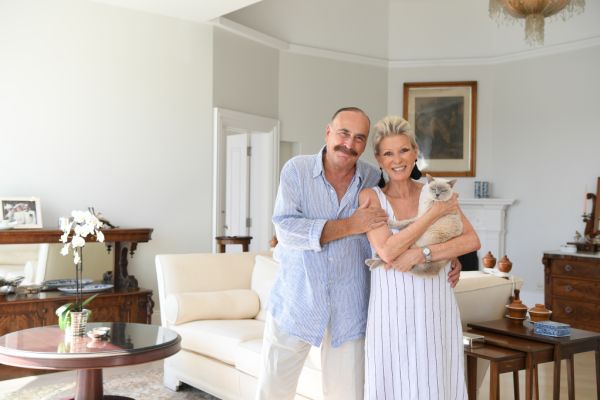 The art of downsizing: 7 tips for moving from a house to an apartment
Change can always be challenging and probably there are few moves in life more delicate than deciding to leave the big family home for a new apartment lifestyle.
So Prestige Domain asked some of Australia's top experts for the seven steps to making the transition as painless, and as happy, as possible.
Be happy, don't worry
Keep an open mind, advises Vicki Laing of Laing Real Estate. Over the years, she's seen many downsizing couples fretting over what to do with their furniture and stressing over the size of the kitchen.
"People say their kitchens are too small, but they'll be eating out more, and loving that lifestyle," says Laing. "Disposing of furniture is hard, however, but it's better to focus on all the positives that will come from the change."
Take time over the search
When investment sales expert Maurice Watson started having trouble with his knees in his four-level Woollahra home in Sydney, his wife Margaret embarked on the hunt for their perfect apartment.
"It took me four years but we are terribly happy now we've made the move," says graphic artist Margaret, who now lives with Maurice in an apartment in a 14-unit building in Point Piper.
"It's wonderful!" Maurice agrees. "Life is so easy here. It's the best move we ever made!"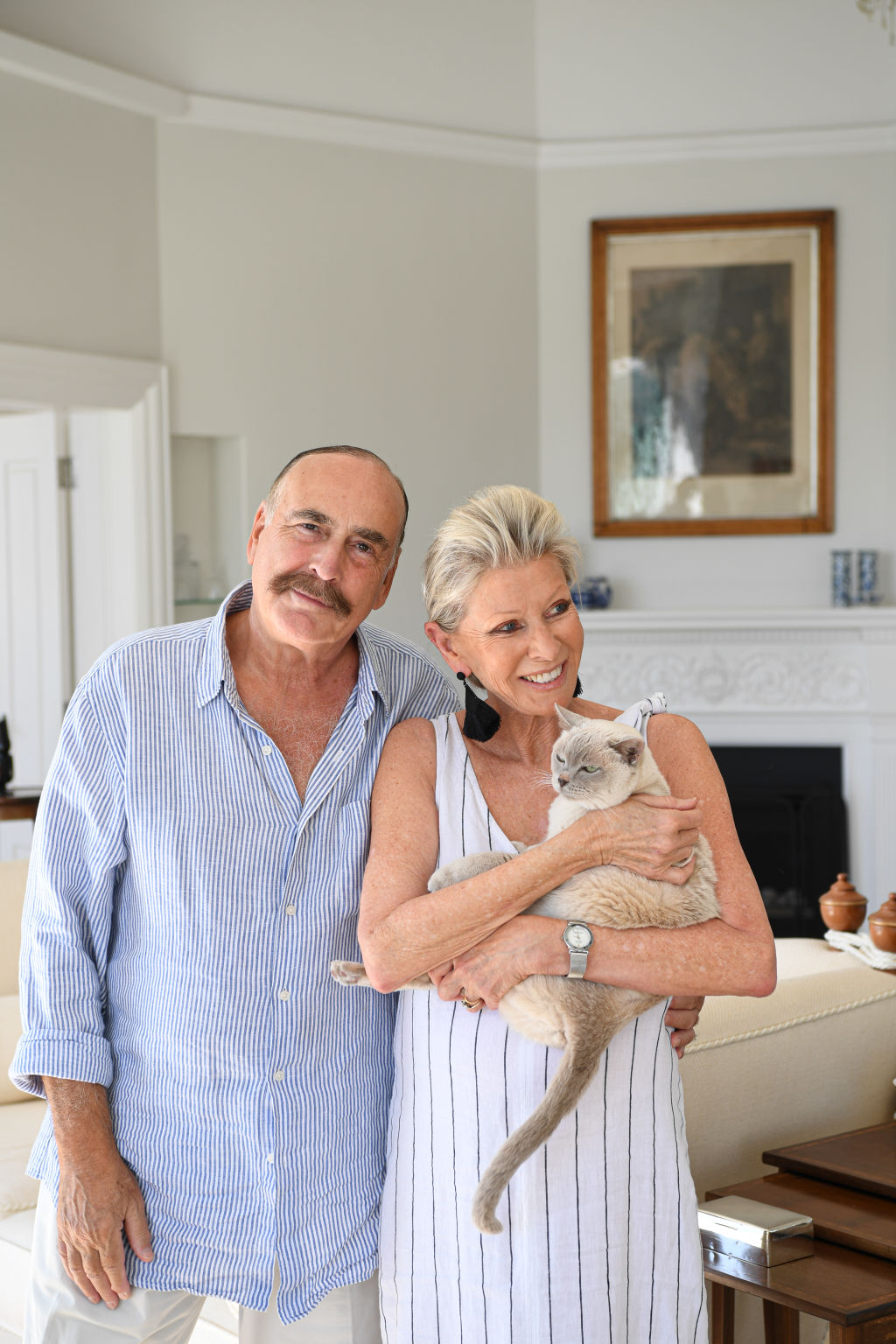 Owners' corporation 
One of the biggest worries for people moving into strata for the first time is coming under an owners' corporation. Jeremy Clinton of Sydney's Raine & Horne Potts Point/Elizabeth Bay, who helped the Watsons with their move, advises everyone to make sure they have a proper strata report drawn up on the building to make sure there will be no issues.
"Don't be afraid to contact a few of the residents too, to ask them how the building is," he says. "Many people will have been there for a long time and will be more than happy to talk to you, and tell you everything you need to know."
Be alert for greenery
Keen gardeners can find happiness growing in apartments, particularly with terraces, rooftop gardens, gorgeous landscaping or shared community courtyard space for trees, shrubs, vegetables, fruit and herbs.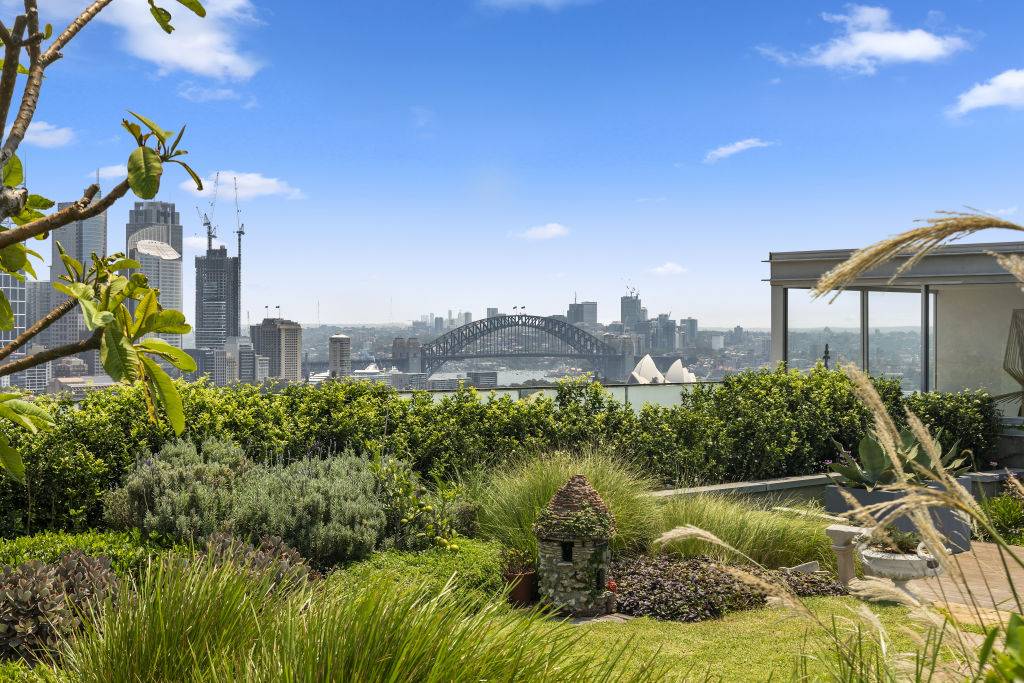 A penthouse now on the market at the Top of the Town building in the Potts Point/ Darlinghurst area, for instance, comes with a whole-floor rooftop garden.
"But that will still be less maintenance than grounds around a home," says selling agent Alison Coopes of Agency by Alison Coopes. "The downsizer at the top end of the market won't be compromising on a sense of space with an apartment like this, or of privacy or location."
Nose out the neighbours
We all like to live with our tribe, so make sure your neighbours are going to be the kind of people you'd like to share space with, in a vibrant, pleasant community.
Developer Lendlease makes that a priority with its projects. "We focus heavily on creating a sense of community," says Ben Christie, head of residential. "For example, at Darling Square we installed mah-jong tables alongside a range of cafes and eateries, and a public library. We know we've got it right when people view these amenities as an extension of their home. We also host house-warming events that allow residents to meet each other and experience all that is on offer in the precinct."
Update your look
Engage an expert to help you work out what furniture to take with you to your new life, and what to leave behind, urges Coco Republic head of interior design Diana Ribarevski.
"Downsizing is a very emotional time and even I'd find it hard to rationalise my possessions on my own," she says. "And if it's a new apartment off-the-plan, a designer can work with you to personalise the footprint."
Prepare for the change
Don't be surprised if you have a quiet cry during the move. Be gentle with yourself. "
Of course, you'll see all the advantages of an apartment, like being able to lock up and leave and travel, but you're still highly likely to feel some grief at the change," says clinical psychologist Amanda Gordon of Armchair Psychology. "You need to grieve in preparation for the appreciation of the joy of the new."
Top apartment for downsizers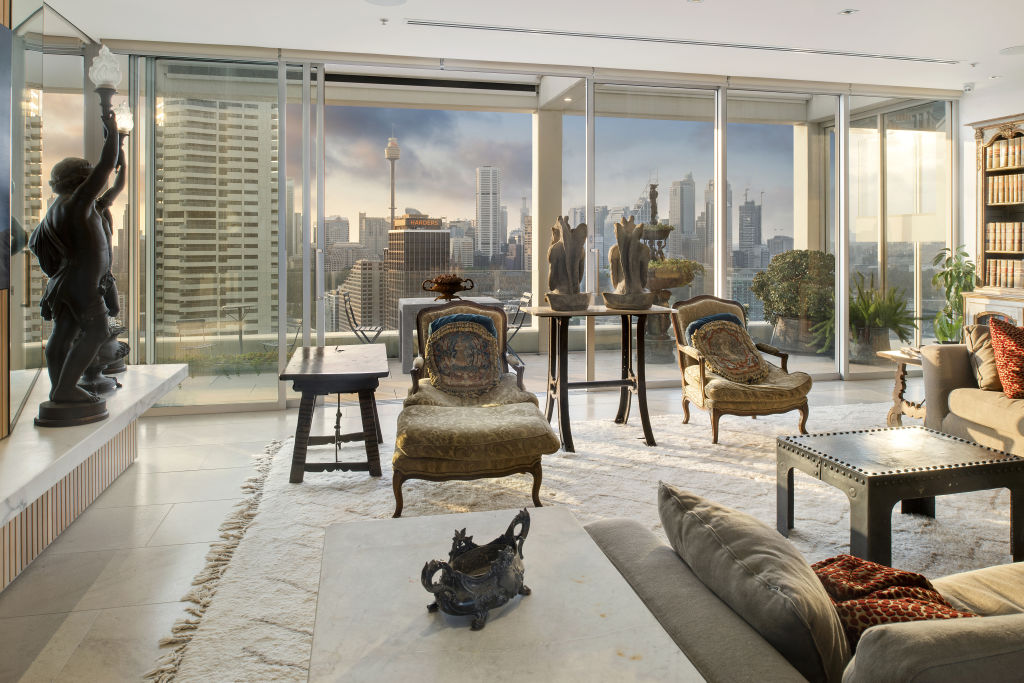 Crowning the Top of the Town apartment complex, Montmartre is a glamorous penthouse with a stunning Will Dangar-designed rooftop garden with views stretching from the city skyline, Harbour Bridge and Opera House to the eastern suburbs. Recently renovated, it includes a marble kitchen and a decadent main suite with dual en suites and walk-in wardrobes.
Alison Coopes of Agency by Alison Coopes is accepting expressions of interest until April 1, with a buyer's guide of $15 million +.