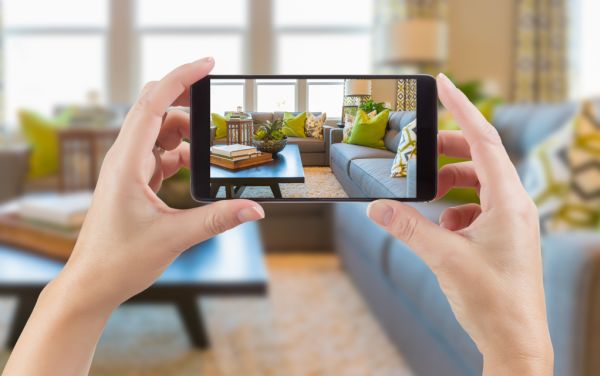 The Block 2021: How listing videos can help attract buyers
Is it any wonder that thousands of us spend hours gazing at photos of beautiful rooms in gorgeous homes and trawl endlessly through online sale listings, assessing colour palettes, examining kitchen layouts and exploring neighbourhoods? They're carefully, professionally, curated to seduce us … perhaps enough to buy.
Viewers of The Block have been getting a masterclass in presentation as the five houses evolve, culminating in the staging and recording of this week's property videos by the contestants for the Domain Listings Challenge. The videos are not just for viewer entertainment or to win the week's challenge, but are a big deal in the reality show's ultimate goal – to attract buyers and draw bids.
"The use of video creates a strong visual connection to the home's sense of light, of space and creativity," says Jenny Dwyer, the Belle Property listing agent for the winning video of House One. "Ronnie & Georgia's strong creativity highlighted the best of the home, and separates it from the other Block properties [in Bronte Court, Hampton] and others on the market they're competing with."
Each of the five videos has a different emphasis but together they remind a vendor that selling essentials include identifying potential buyer demographics, promoting the neighbourhood, showing how the floor plan works and connecting to the origins of a period house. 
The Block 2021 listings and videos are live. See them here.
While too much personality in styling can be polarising, an emotional tug is key to making a property stand out and possibly connect with a passive buyer. Passive buyers are home owners who are "ensconced where they are, but who will move for the right home", Dwyer says, giving examples of those who would move closer to the bay, or to amenities important to them, or for a particular house they've long admired.
"The passive buyer is incredibly important in the upper echelons of real estate," she says. "In the end, it's a numbers game and the more buyers you can attract the more you have to deal with."
There's selling the dream, then there's selling a home. Nelson Alexander agent Charlie Barham says a video can "tell a good story of a home" and seamlessly offer vital information such as the immediate neighbourhood and perspectives "at street level and birds' eye level". 
"As a vendor you get one chance to market your home, to position it in the best light so it comes front and centre," he says.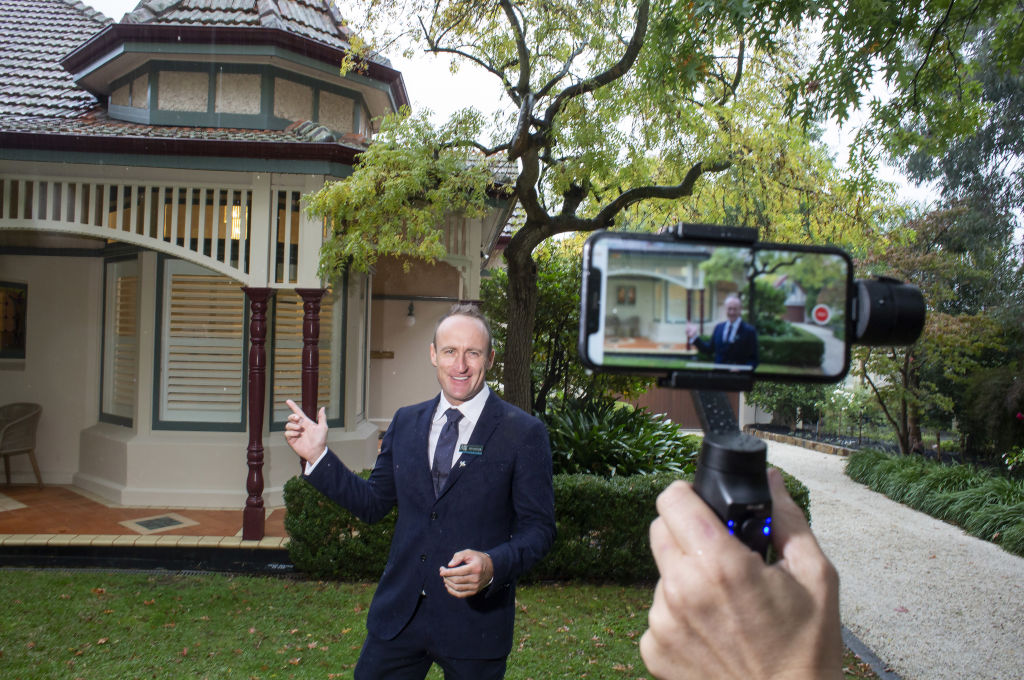 The Federation-era home Barham has listed near Rathdowne Village at 858 Drummond Street, Carlton North, is an example of a property with period detail, personality and a homely, comfortable style. "It has a family feel," he says. "It's authentic and there's an emotional pull because buyers can see its warmth and character. They can see themselves living there."
If lockdowns caused the biggest ever challenge to the real estate market, they also saw some inventive alternatives to hiring professionals for the styling, photography, videos and even floor plans.
We saw the use of images from properties' previous listings (done with permission), Photoshopping to update images and add furniture, hand-drawn room plans, pre-recorded videos by agents or vendors and live-streamed walk-throughs via Zoom or FaceTime.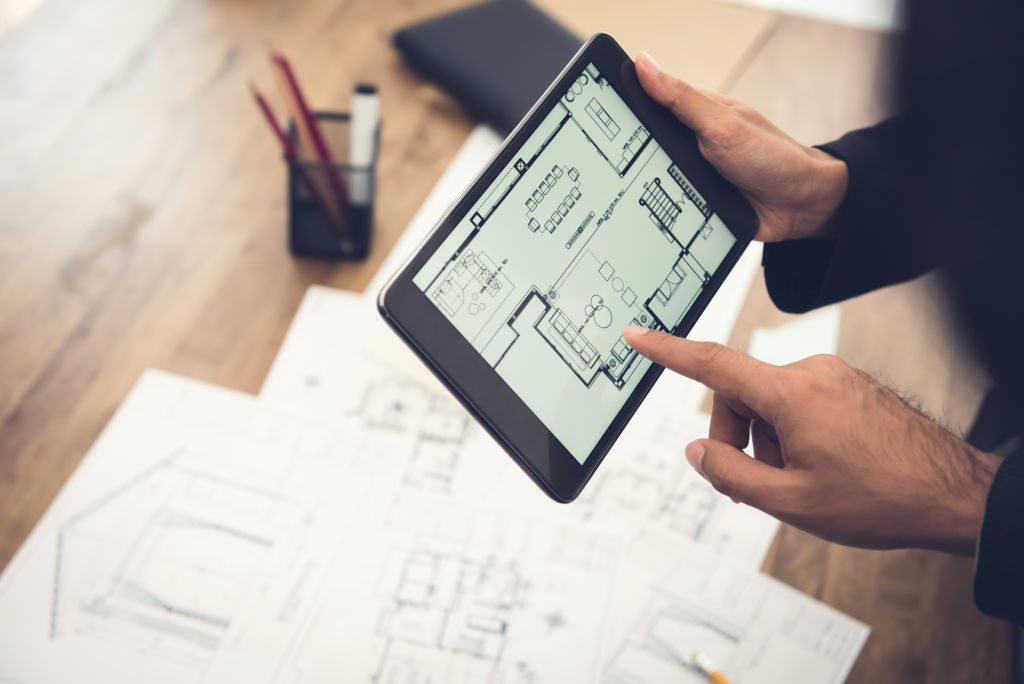 Marshall White's Kate Fowler says some vendors have been happy to do DIY live filming to accompany her commentary, and their properties have gone on to buyer shortlists, awaiting in-person inspections. "Our vendors have their iPhone on, wandering room to room," she says. "We keep it relaxed. The buyers can ask to have them zoom in or open drawers and cupboards to see the spaces."
Fowler says a positive campaign was begun for the charming 1920s house at 3 Meaney Street, Elsternwick, even after lockdown six canned the photography session. "We gave the vendors options and they said, 'We're creative, we can do this,'" she says. "They did all their own styling — they have a beautiful sense of style, all on trend."
For Jellis Craig agent Mike Beardsley, a live walk-through with his phone was the clincher for a $9 million off-market purchase of a Canterbury property in August. The potential buyer had one viewing but her husband missed out as he was overseas. "It was four days prior to lockdown so we were allowed in the home. We walked around for 20 minutes on a FaceTime call with the husband and that confirmed it for him. It was the power of video," Beardsley says.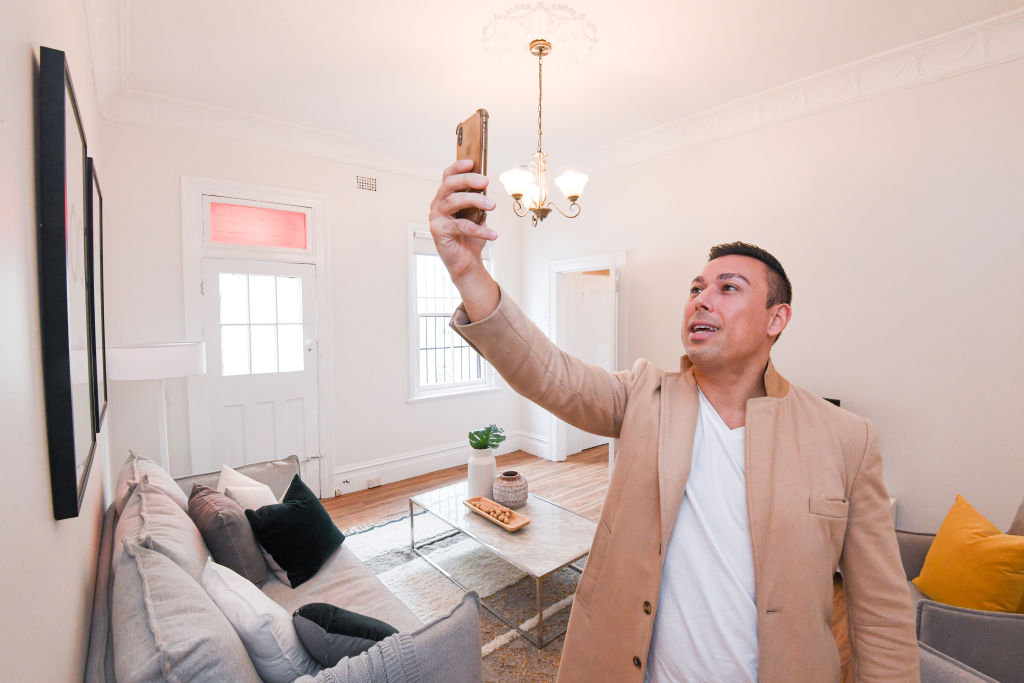 For vendor Dean La Galle, doing a narrated video of his home at 40 Orchard Crescent, Mont Albert North – with only one room having been styled – was way out of his comfort zone. After a couple of test runs, critiqued by his Belle Property agent, Robert Ding, he completed 30 minutes of detailed footage and personal comments and it was uploaded to YouTube. 
"Work changes were driving the move [to Sydney]," La Galle says. "I would've preferred to have it styled but we're making the best of a bad situation. I just tried to keep the camera steady and slow, and Robert said, 'Be yourself.' 
"I tried to point out the lovely features, like ceiling height changes, the fantastic storage space. It's an owner's perspective; only the owner has woken up in that room and noticed how the sun moves through the day."
Listing agent Robert Ding says vendor videos have had success, even without music, drone shots and professional editing. "They clear out clutter but if it hasn't been styled, it is what it is," he says. "Buyers are more forgiving. It's presented just how the vendor lives there, which actually makes it more authentic."