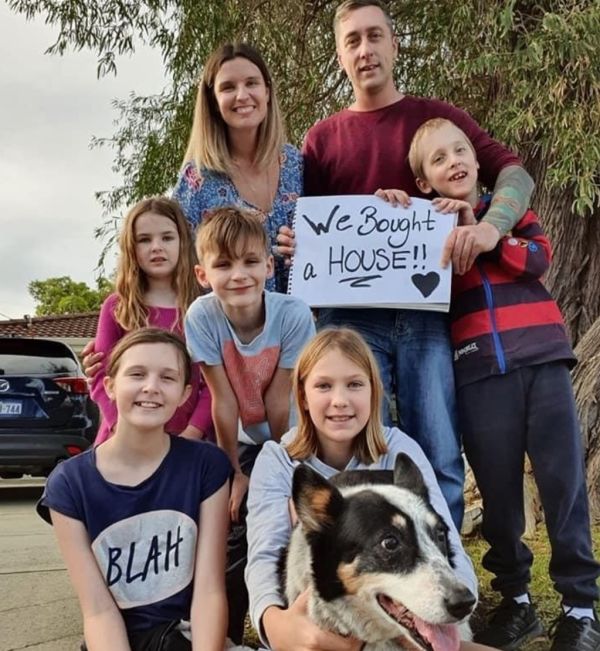 Why buying your first home in your 20s could be easier than later in life
Tim Dooley, 27, and Neena Yap, 26, were university students when they made the decision to purchase their own home, and quickly began saving for their deposit.
"We opened a separate joint savings account together and saved a fixed amount of our income each month," Dooley said.
"We also saved extra whenever we could, for example, tax refunds, overtime pay and gifts.
"We researched real estate, and calculated our borrowing power to understand what we could afford to spend on our first home and how much deposit we would need."
The couple set a budget of between $400,000 and $500,000, and worked hard to save almost 75 per cent of the eventual purchase price of their apartment in Brunswick East in Melbourne's northern suburbs.
 "Purchasing our first home early in life was really important to both of us," Dooley said. "We are both big on setting goals and purchasing a place was our number one financial goal.
"We were really keen to get our feet on the property ladder and build equity instead of paying rent."
Of course, climbing onto the property ladder at any age requires sacrifice, and that can be difficult for young people, often surrounded by frivolous spending.
"We had to stick to a pretty strict budget to achieve our goals," Dooley said. "We kept track of all our spending and saved money wherever we could, for example, by renting with housemates.
"Luckily, we are both good savers and it didn't feel too hard or that missed out on too much."
For parents of five, Mathew Lawson and Elizabeth Abrahams, both 36, buying their first house in Rockingham in Perth's outer suburbs came a little later.
"The opportunity just never came earlier in life, we never had enough for a deposit," Lawson said.
With children's expenses, personal loan repayments, and rent on top of that, saving additional funds can be a stretch.
"We created a separate 'house' account where we auto direct debit all bills to come out weekly," Lawson said. "All expenses for the house then come directly from that account so we never had to worry about bill shock."
But while waiting to purchase a property means more time in the rental market, it also allows for more time to save for a deposit.
"My partner and I had enough to pay for a 20 per cent deposit without having to pay lenders mortgage insurance," Lawson said.
The couple plan on paying off their home within 20 years by making weekly payments above the minimum.
"We plan on spending a long time in this house watching our family grow older and enjoy the small, finer things in life without being a slave to mortgage repayments."
Finance expert and savings.com.au editor Dominic Beattie says the key difference between younger and older first-home buyers is the fact that older buyers have less time in their working life to pay off their mortgage.
"This can present as a bigger risk to home loan lenders, particularly if you're due to hit retirement age within the mortgage term," he said.
"For example, if you're 45 and applying for a 30-year mortgage, the lender is likely to check if you have a plan in place for retirement given that you'll be 75 by the end of the mortgage term."
On the flipside though, younger buyers might be subject to additional checks. "The lender may place more scrutiny around whether you plan on having children, and how you expect your working arrangements and expenses will change should you enter parenthood," he said.
"The key advantage to buying a property when you're older is that you've had more time to save up a large deposit, so you may not need to borrow as much. However, a big downfall to that is you'll have fewer working years to pay off the mortgage, putting you at more risk of still having a mortgage to pay in retirement.
"Younger buyers have time on their side to pay off the mortgage, but given that they're earlier in their careers, they're less likely to have saved up a large deposit and may be on smaller pay packets, so they may find it hard to qualify for the loan amount they desire."
According to loans.com.au managing director Marie Mortimer, it's never too early or too late to purchase your first home.
"You just need to understand all the costs associated with owning a home and have a plan for a future that suits you financially.
"Don't forget it's always free to talk to a lender to understand what you can afford and what the terms of your loan will be."