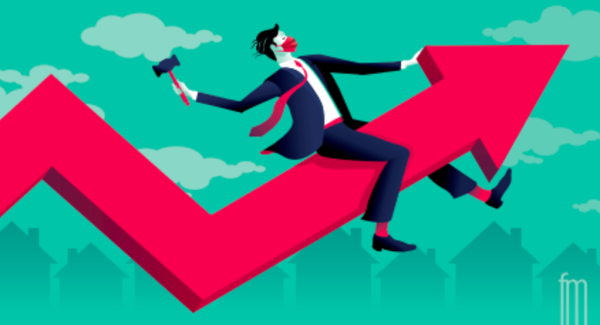 Tips from expert home buyers on how to prepare for a hot property market
The property market has reopened with renewed vigour and, with prices in most capitals rebounding to record highs, home buyers are facing strong demand, tough competition and frustratingly few properties to choose from.
While some may be kicking themselves for watching from the sidelines last year, others could be tempted to overpay before prices get away from them.
"You've got last year's buyers — many of them long-term house hunters really frustrated and wanting it to make it happen — coming up against a cohort of new entrants to the market," says Sydney buyer's agent and Mayfield Property Buyers director John Carew.
"A very large portion of buyers placed their plans on hold for between three and six months because they were just too fearful of what may happen. When they've come back in, the game has changed and many of them are chasing the market."
Expert property buyers warn against simply window shopping, but encourage buyers to be as prepared as possible for what's shaping up to be a bumper year.
"The last time I saw a run like this was when we had stimulus after the GFC," says Melbourne buyer's agent Cate Bakos. "Our stimulus then was far softer and interest rates were far higher. We now have much more stimulus and much lower interest rates."
Although prices are on an upward trajectory, buyers need level heads, says Sydney buyer's agent and Propertybuyer.com.au chief executive Rich Harvey.
"Don't get FOMO. Don't get a sense that last year the sky was going to fall and this year the train has bolted from the station," he says. "The train is, however, gathering serious momentum."
Due diligence
Serious house hunters intent on making a move need to accelerate their journey from browsing to buying, Bakos says.
"If a buyer is keen to buy, they shouldn't be wasting six months to get ready," she says. "You need to have done all your homework before you start looking." 
"Make sure you're absolutely ready to buy and sign – finance approved, deposit in the account, conveyancer prepared and ready to move fast."
Buyers need a keen understanding of values in their target locations, which means paying close attention to very recent results rather than price guides, Bakos says.
"If you're looking in areas where you haven't got the right budget and you keep looking at the agent's quoted range, you're wasting your time," she says.
House hunters also need to be flexible, Harvey says. Buyers set on a certain suburb — and particularly those targeting specific school catchments — need to be willing to adjust their expectations when it comes to the condition or size of the home.
"You've got to be realistic about what you can achieve for your dollars," he says. "If you want to be a certain distance from the shops you've got to compromise on the quality of the dwelling."
Others may need to shift focus, with bridesmaid suburbs bordering popular areas often proving a smart choice.
Making a move
With an understanding of values, buyers nearing the pointy end of their search should be prepared to secure the right home aggressively if need be, Carew says, adding: "But if you need to wait, there's always another property around the corner."
Harvey warns buyers to prepare for stiff competition. "You're going to see strong results at auction over reserve," he says. "Go fully prepared – write down a limit and stick to it."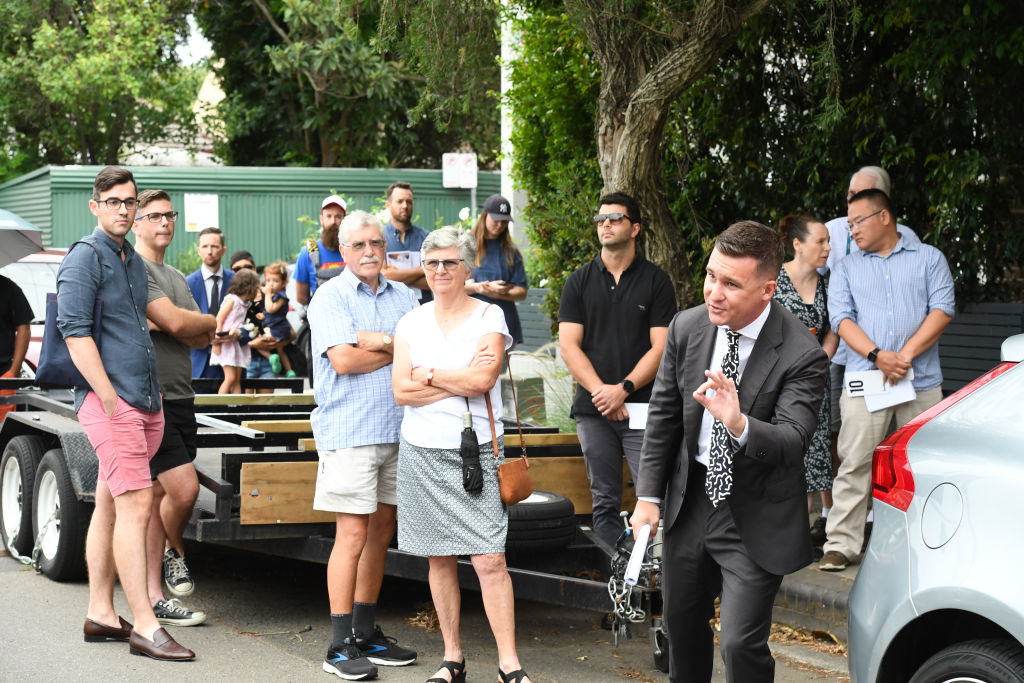 Those encouraged to make an offer prior to auction shouldn't be tempted to spend beyond what a property is reasonably worth to secure it, Bakos says.
"Be really sensible about where value sits for the property," she says. "When you're paying 10 per cent over, you're making a massive mistake, because a valuation shortfall could catch you out, especially if you're a first-home buyer."
The fear of competing in an auction environment is often misplaced, she adds. "All the first-home buyers scared of auctions are missing the opportunity to bid in a transparent format and secure a property for $1000 more than the competition."