Value of renovations hits a four-year high as home owners swap holidays for hammers
Australians have jumped at the chance to improve their homes during the coronavirus pandemic, with renovation value across the country hitting a four-year high.
The start of spring is traditionally a popular time for renovations to begin, but this year has proven to be a boom time given the holidays postponed due to the COVID-19 crisis.
The value of alternations and additions to homes was strong in August, up 7 per cent to $784 million. This is the highest level recorded since April, 2016.
The extra renovation activity has likely been encouraged by the HomeBuilder scheme, which puts a cash grant of $25,000 into the hands of home owners to help cover the cost of renovations.
Recent data shows more than 11,000 property owners have applied for the scheme, although less than 800 grants have been paid.
Many spent up big at Bunnings despite the sausage sizzle being cancelled due to the pandemic. The hardware giant recorded a 19.2 per cent rise in sales as customers took advantage of lockdowns and work from home orders to renovate their homes.
While DIY accounted for some of the spending bonanza, renovators also called in expert tradies to upgrade their homes.
Suncorp Bank lending data reveals that renovators are taking out loans of an average of $63,188 to improve their home, borrowing against their mortgage to pay for extensions or improvements, alterations, landscaping or to add a swimming pool to the backyard.
The average home owner is forking out $71,067 in Victoria, followed by NSW at $66,609 and then Queensland at $60,560.
Suncorp's renovation calculator reveals that the average kitchen renovation costs $20,750, an average bathroom renovation will set you back $16,250, while a double carport renovation costs on average $32,450.
Suncorp executive general manager of lending Glenn Haslam says: "The grass isn't always greener on the other side – we're seeing more Suncorp Bank customers borrow against their mortgage to renovate their house, which means they avoid having to pay stamp duty costs.
"Renovations – big or small – not only add value to your house, but often make living in the home more enjoyable, which means they can have a big impact on how content you are with your home."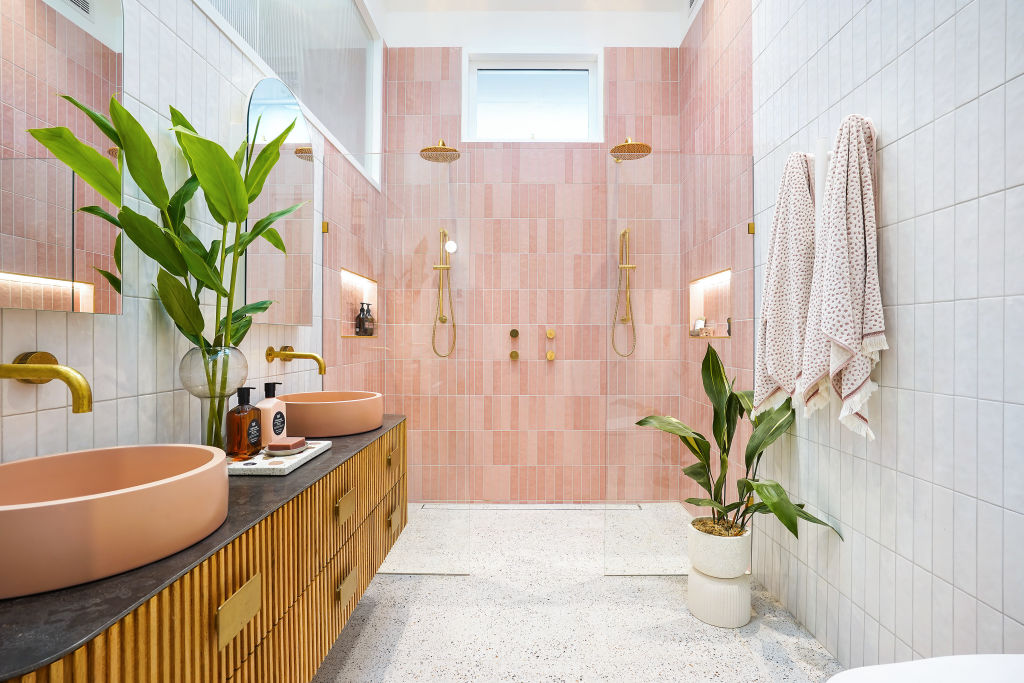 View The Block properties for sale
The renovation boom has been welcome news for builders, who have struggled to keep up with demand across the country. Registered builder and director of Mode Renovations Ryan Goodwin reveals that he closed last financial year breaking earnings records.
"Our construction company saw the phones stop ringing for two weeks when stage three lockdown came into effect," Goodwin says.
"Rather than consider the worst-case scenario for 2020, we made the decision to take action to increase our public engagement, marketing activity and investment in our business to allow us to come out of this situation bigger and better than before."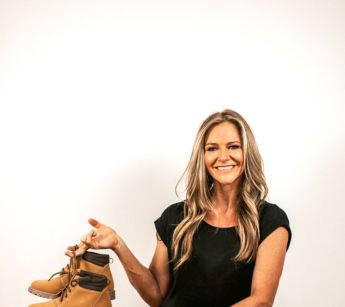 Newcastle's Werine Erasmus has cosmetically renovated more than 20 homes through trial and error, and has written a book about her experience, The Happy Renovator.
She advocates a part-time work and part-time renovating strategy, but urges home owners to educate themselves about what's really involved before attempting a renovation or upgrade.
Lockdowns created the ideal conditions to restart or finish their renovation projects. She believes that renovations will continue to grow in popularity in the months ahead as more people work from home or move to part-time employment.
But Erasmus warns that renovating can be a steep and expensive learning curve for first-timers.
"The reason why we see so many half-finished renovation projects come up for sale is that people spend too much and run out of money or they make costly mistakes they can't afford to fix," she says.
The problem with many renovators who attempt to complete projects in their spare time is that they often don't have any time to spare, she says.
"Renovation projects are nothing like what you see on reality television, but by educating yourself on the process, there is no reason why anyone can't complete a renovation that achieves their goals as well as makes them happy, most of all," Erasmus says.