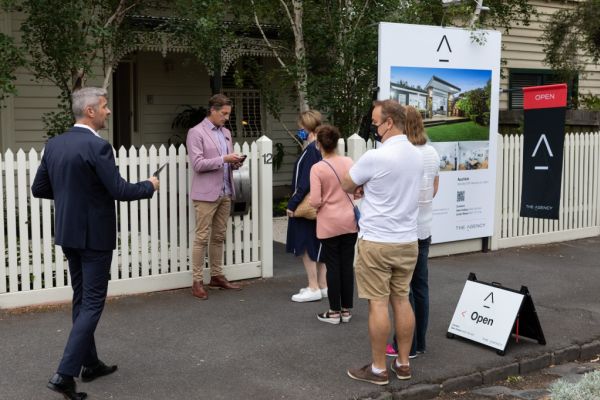 What home buyers should look for when inspecting a property
Can you look beyond the professional styling, the fresh paint job or the fabulous river views to get a true feel for a property that's made it onto your house-hunting shortlist?
With just a half-hour window allowed for most open homes, it can be tricky to gather enough information to make a good decision.
Domain spoke to buyer's agent and chief executive of propertybuyer.com.au Rich Harvey, who has inspected literally thousands of homes for his clients, and The Agency Brisbane's Cathy Roche, who has 30 years of real estate experience, including a background in building and renovating, for their advice on how to conduct a thorough and useful inspection.
Does the home meet your most important needs?
Every buyer has different needs and wants. A family looking for their forever home may want a property that can cater for young kids today and teenagers down the track. A downsizer may want single-level living and low-maintenance grounds.
While compromise may be necessary, it's important not to compromise on the things that will affect your enjoyment of the home daily. So, during your inspection, keep your must-haves top of mind.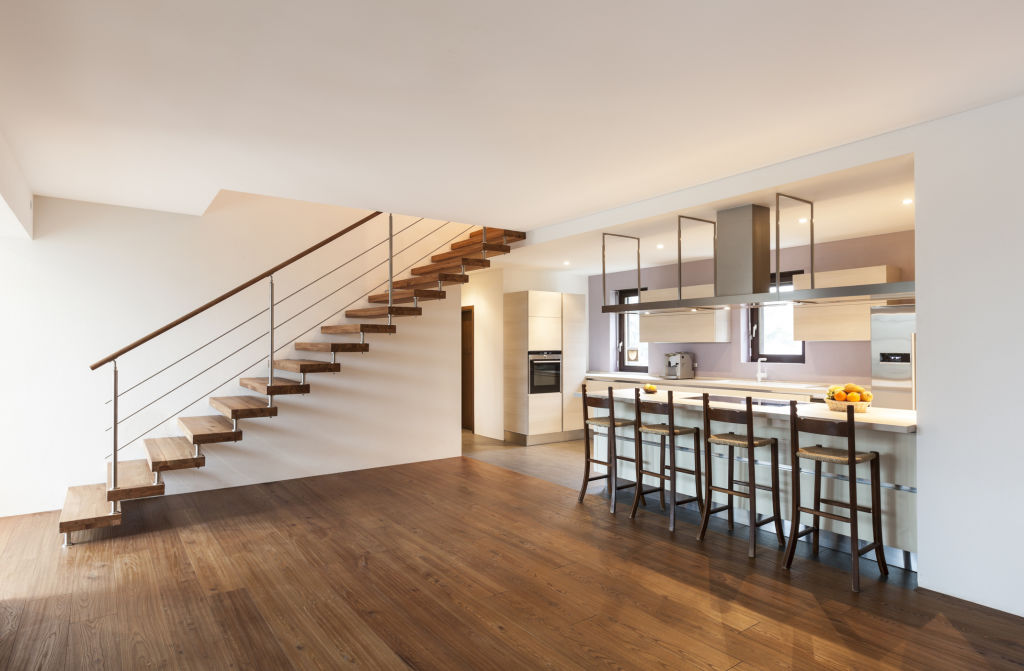 If you have very young children, safety is likely to be a priority, so you'll want to avoid hazards like open-tread staircases or older homes with floor-level windows. If you have a large family, one tiny bathroom may create arguments. If you're a shift worker, living on a busy main road or neighbouring a pub may not be practical. Harvey suggests inspecting the home at different times of the day to get a feel for noise levels.
Roche says buyers often overlook storage space, so do a cupboard count and see if there's enough storage to meet your needs, while Harvey advises buyers to check the height and depth of the garage.
"It can be a nasty surprise to find out you can't get your car and anything else you want stored in there after you have bought the house," he says.
Aspect and insulation
If you want to maximise the natural light inside your home, you need to look for two things: the orientation of your key living spaces and the orientation, number and size of windows.
While Harvey says north or north-east facing homes tend to be most popular, a home facing a different direction can still offer similar levels of natural light if it's been thoughtfully designed. For example, an architect might include highlight or clerestory windows on north-facing walls, large south-facing windows, skylights, internal courtyards or light wells.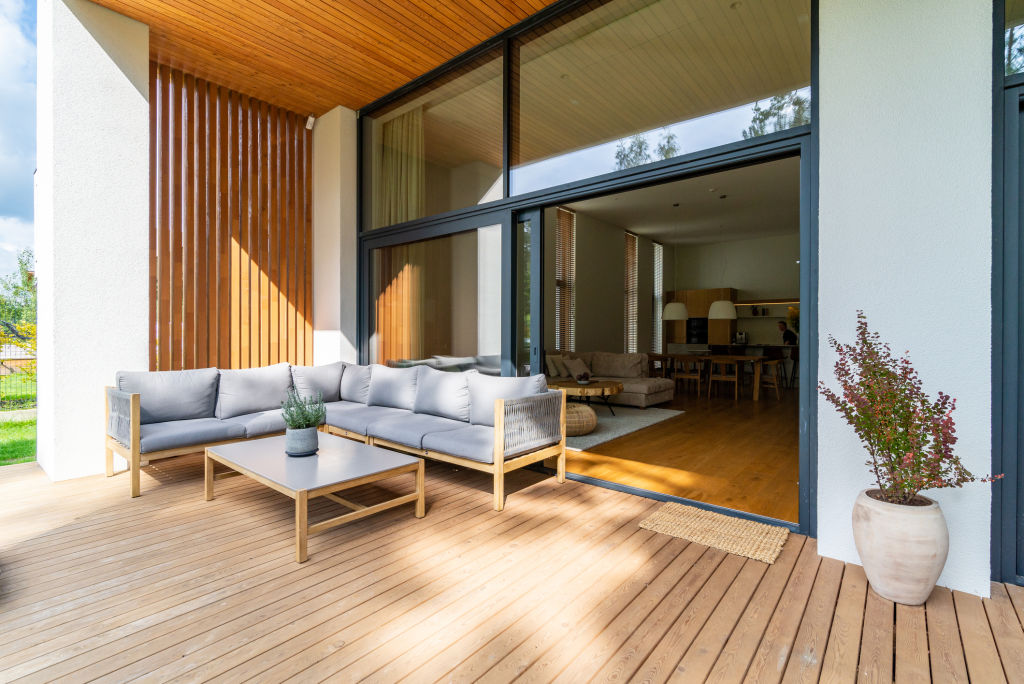 If a home is being shown with all its lights on, that could indicate a lack of natural light.
You'll also want to consider how well the home is insulated as this will directly affect your heating and cooling costs. Ask the agent if the home has under-floor, wall or ceiling insulation and whether windows are double-glazed. Roche says curtains and blinds offer additional insulation, so if the home doesn't have any you'll want to factor that into your costs.
The condition of the home
If you have no appetite for renovating, then a home's condition is going to be critical in your decision-making, but for Harvey, a home in need of a cosmetic renovation presents an opportunity to add value.
If a property ticks the important boxes of being the right size and floor plan in the right location and is structurally sound, basic upgrades to kitchens and bathrooms, paint and floor coverings, light fittings and cabinet hardware are all achievable.
Thinking of renovating?
Renovation guide
Read Domain's Ultimate Guide to Renovating to find out everything you need to know before getting started.
"If the carpet is shabby or there's peeling paint, you can fix that," Harvey says.
On the flip side, Harvey cautions buyers not to be fooled by cheap renovations.
"A lot of older housing stock might look glossy on the outside but could have had a really cheap reno to get ready for sale," he says. "A property might have exterior cladding, but what lies beneath the walls? Ask the agent if the owners have had any significant renovation works done, when and why."
Roche adds it's important to ensure any major building work has been approved by a certifier.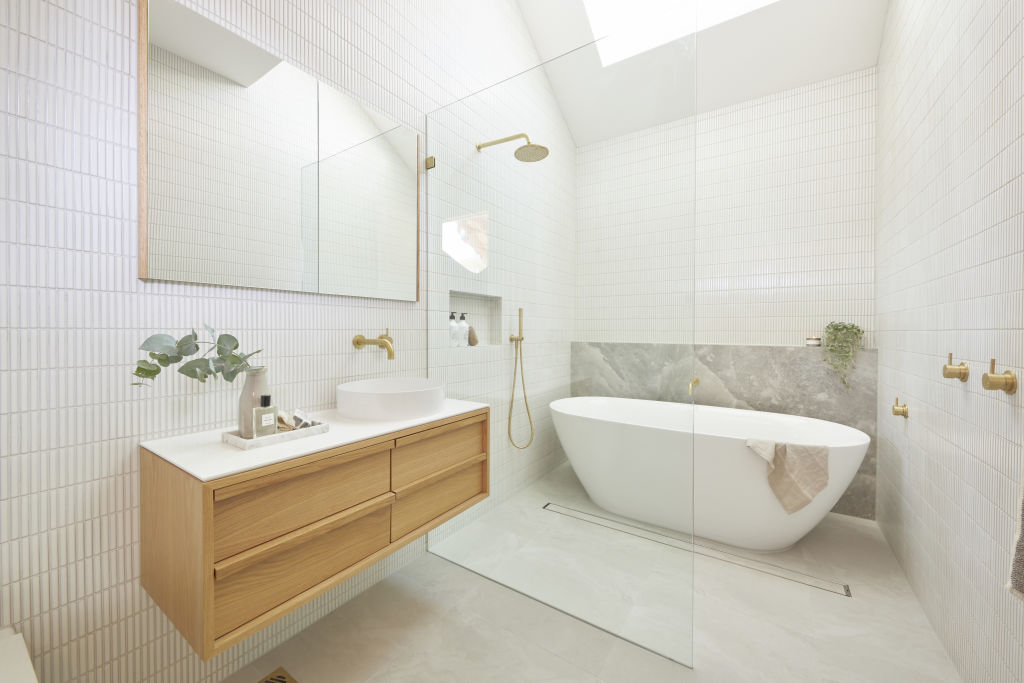 Expensive repairs
While some problems won't be revealed without a professional pest and building inspection, others are obvious to the naked eye.
Roche says to look for signs of rising damp, roof leaks, drainage issues and concrete cancer.
Rising damp can appear as damp or discoloured patches on the wall, bubbling paint or plaster, rotting skirting or floorboards or a damp, musty odour.
If there are water stains or patches of fresh paint on the ceiling it could be a telltale sign of a roof leak. Roche says there's no better time to visit a home you're thinking of buying than when it's raining.
"Inspect the house when there's a heavy downpour if that's at all possible," she says. "It's the perfect time to check the drainage, look for water leaks, the whole lot."
Roche also advises buyers to note the slope of the land and see if there's adequate drainage.
"If there's a sloping driveway into a garage and there's no drainage, then that's a concern," she says.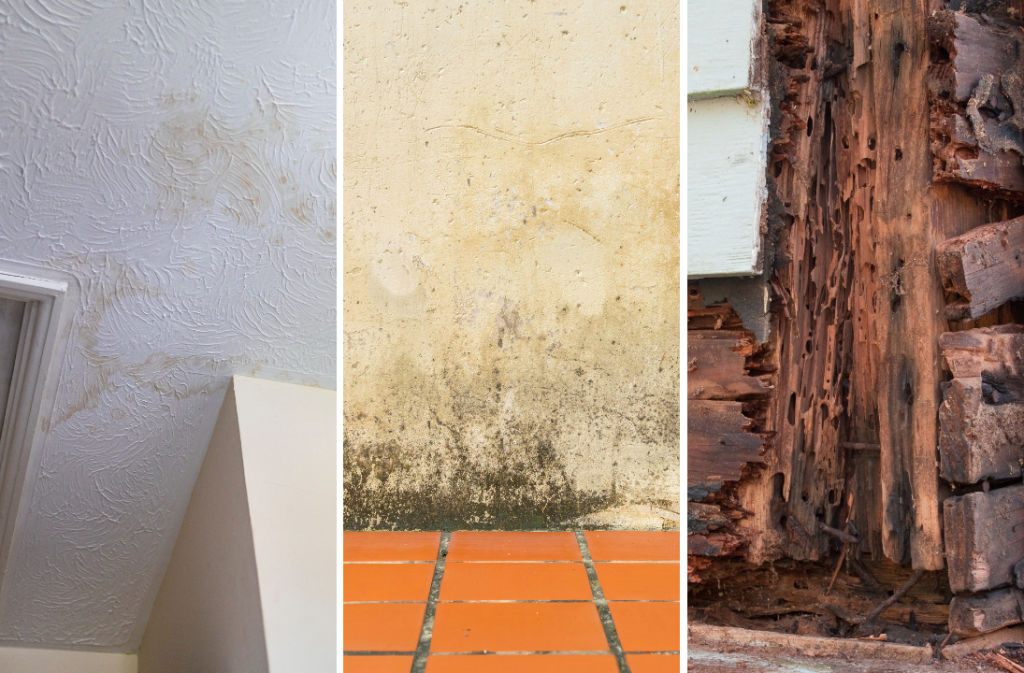 Likewise, if you find evidence of termite damage, the cost to replace structural timbers can be high, although Harvey points out termites needn't be a dealbreaker.
"People run for the hills when they hear termites; they think this place is going to fall apart," he says. "But I've bought properties with termite damage in them and it's often not that bad. If it's old termite damage, it just depends how far they've got in. If it's only a couple of studs or rafters that need to be replaced, it might only cost $5000 to $10,000."
For unit buyers, concrete cancer appears as cracking or crumbling concrete, rust stains, bubbling or water leaks in internal walls. In a worst-case scenario, the body corporate could be up for tens of thousands of dollars in repair bills, a cost that would be shared between unit owners.
If you do find issues with a property but you're still interested in buying it, the best way to confirm your concerns is by ordering a professional pest and building inspection. 
"It's about getting into the corners of the house and the unseen areas of the house to make sure it's structurally sound," says Harvey. "I always recommend you get a pest and building inspection because you won't know the quality of the house until you do."
Buyers can now purchase building, pest and strata reports on Domain property listings.