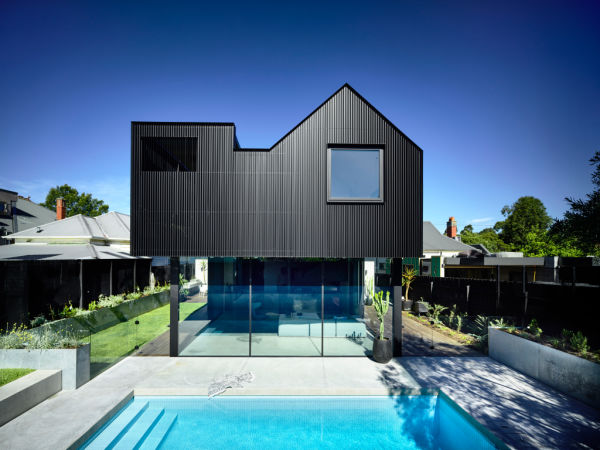 Ross House is a stunningly beautiful gallery-like space inspired by a love of art
With its strict lines, vigorous palette and lofty spaces, Ross House is a stunningly beautiful gallery-like space inspired by its family's love of Australian contemporary art and minimal aesthetics.
In the eclectic Melbourne suburb of Northcote, it nestles in a hollow close to Merri Creek and is placed against a private garden with views across the neighbouring rooftops.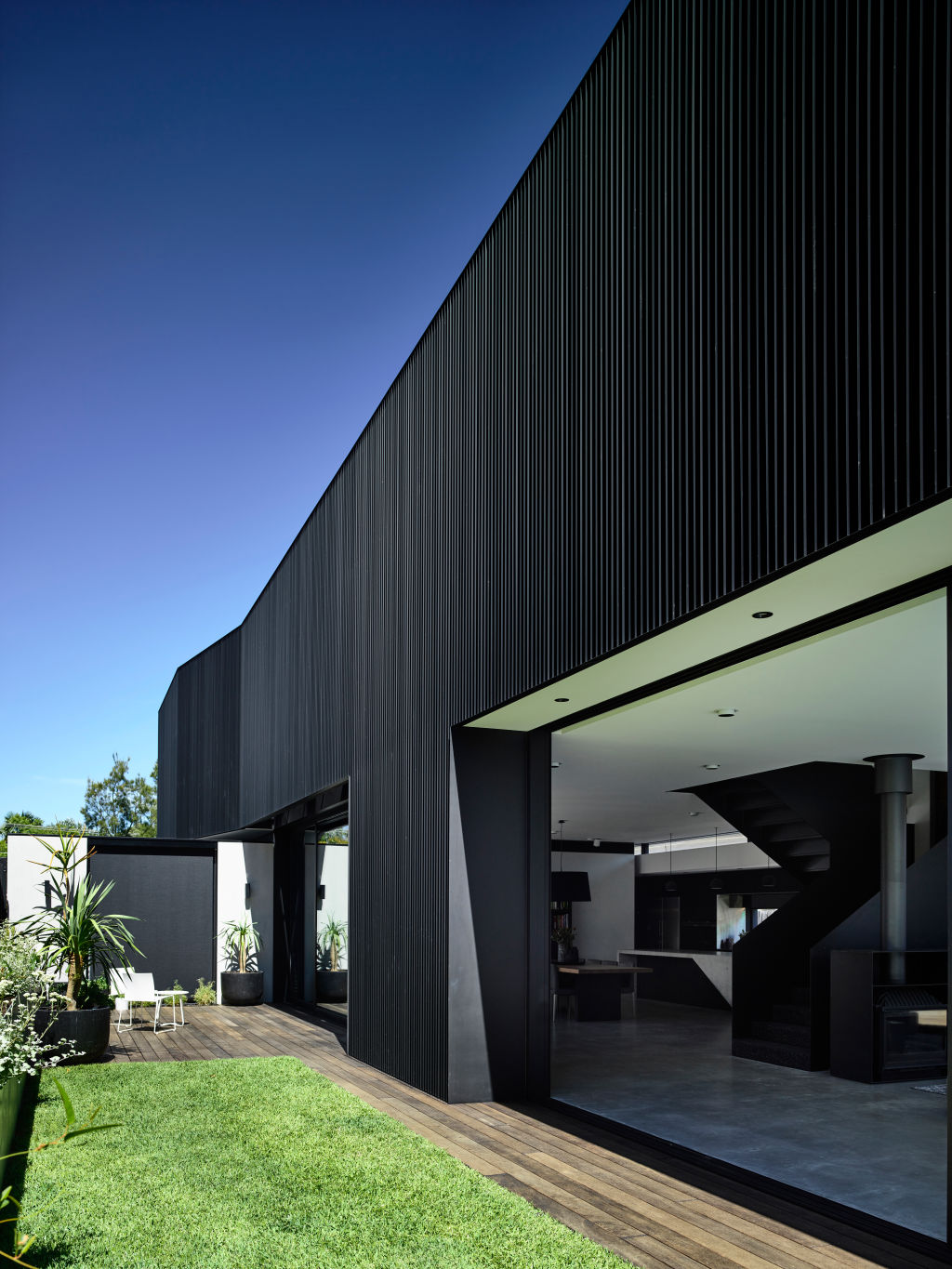 Phil Snowdon from Ola Studio says building the new home in a heritage precinct was rewarding, but came with some contextual challenges.
"We needed to fit a large house on a relatively small block in a form that related to the neighbourhood, was comfortably in scale, and continued the diversity of architectural styles that the heritage overlay celebrates," he says.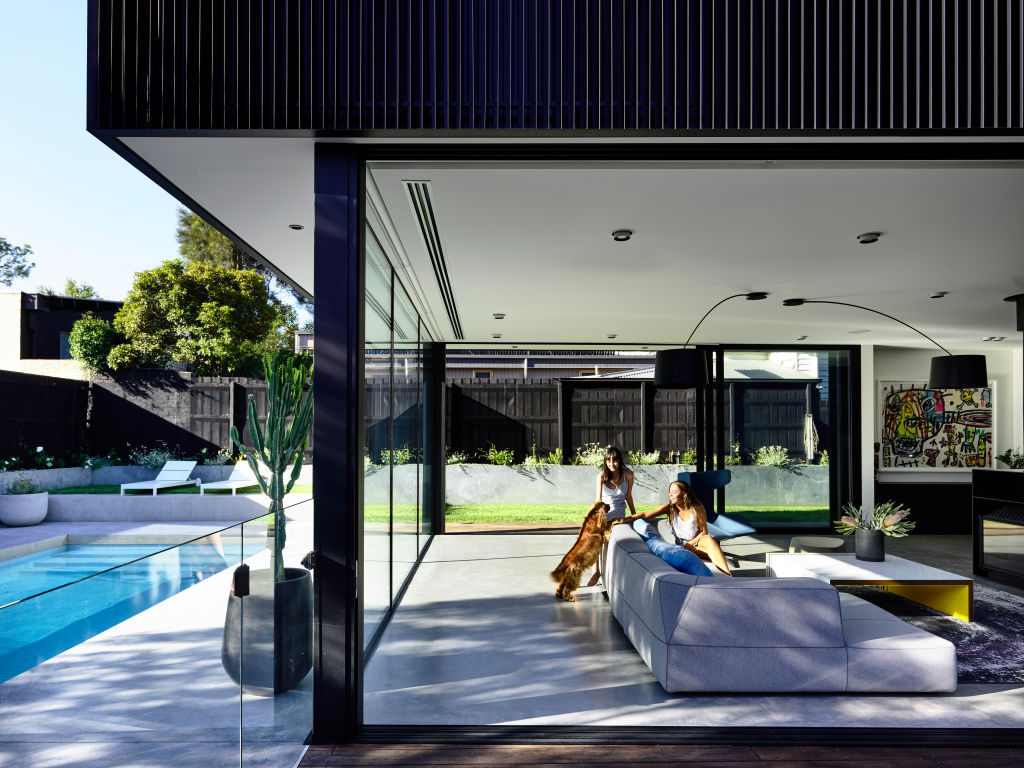 The issue was resolved with a gable that runs the length of the house and tapers in scale, making the roofline the same pitch as its neighbours. Its sculptural form is flanked by lower simple forms that work to step the different scales between the taller form of Ross and the neighbouring single-storey houses.
"We love how the house sits proudly in the street as a new home with a direct relationship with the diverse architectural language and heritage of the neighbourhood," says Snowdon.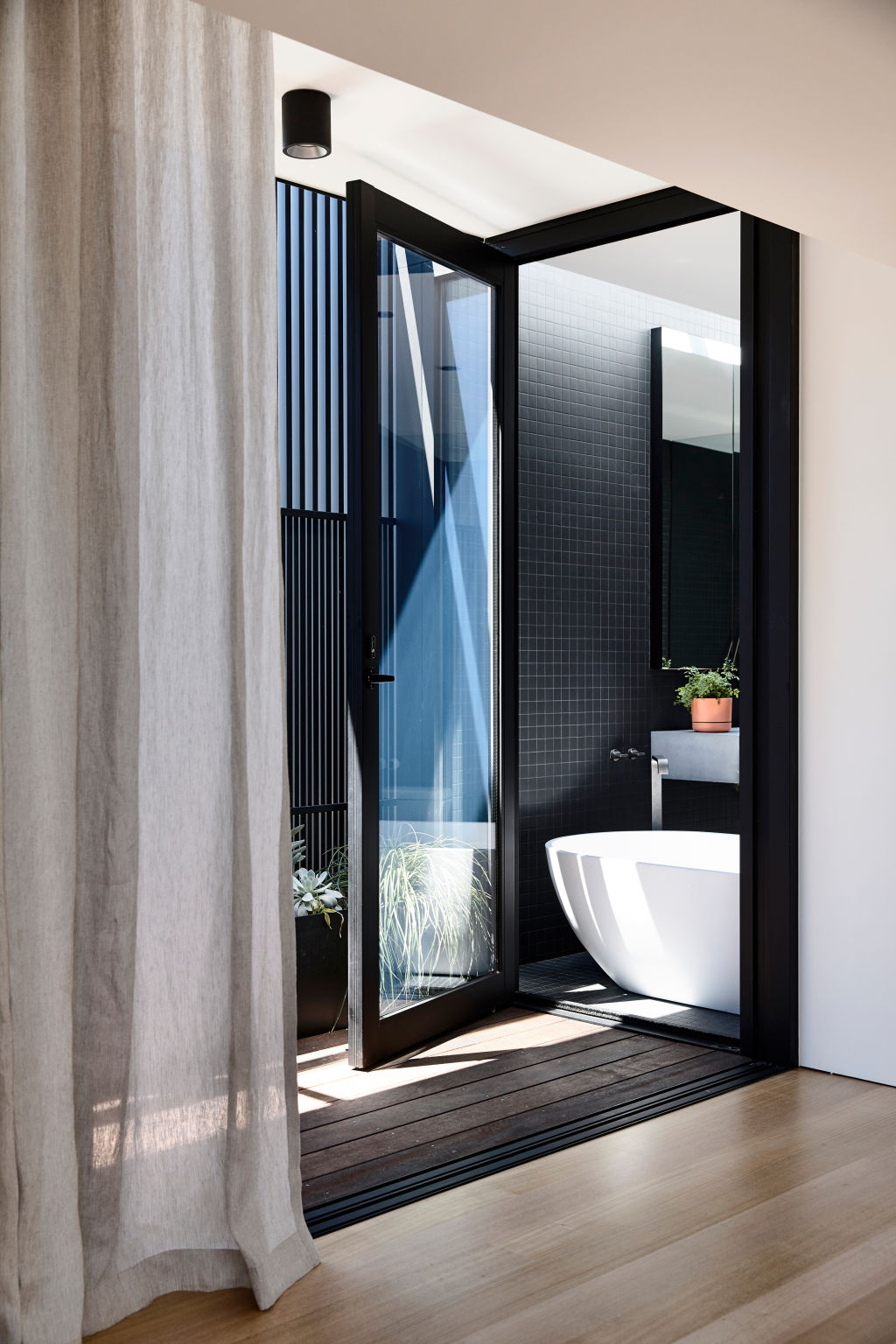 On the ground floor, looking out over the landscaped garden and swimming pool, is the main open-plan living zone encompassing the dining room, living area, and indoor and outdoor kitchens. The palette is cool and robust with concrete floors, dark kitchen cabinetry, black steel staircase and concrete kitchen island.
Upstairs, three bedrooms, en suite, bathroom, and private living spaces are wrapped and protected by a sheath of fine aluminium battens.
"The metal cladding was selected for durability, to provide a layer of shade to the house, and mitigate solar gain," Snowdon says. "They also provide a most wonderful quality of dappled light and glimpse views."
Victorian ash timber floors impart warmth, and the walls are painted white with bright yellow sliding doors that disappear from view.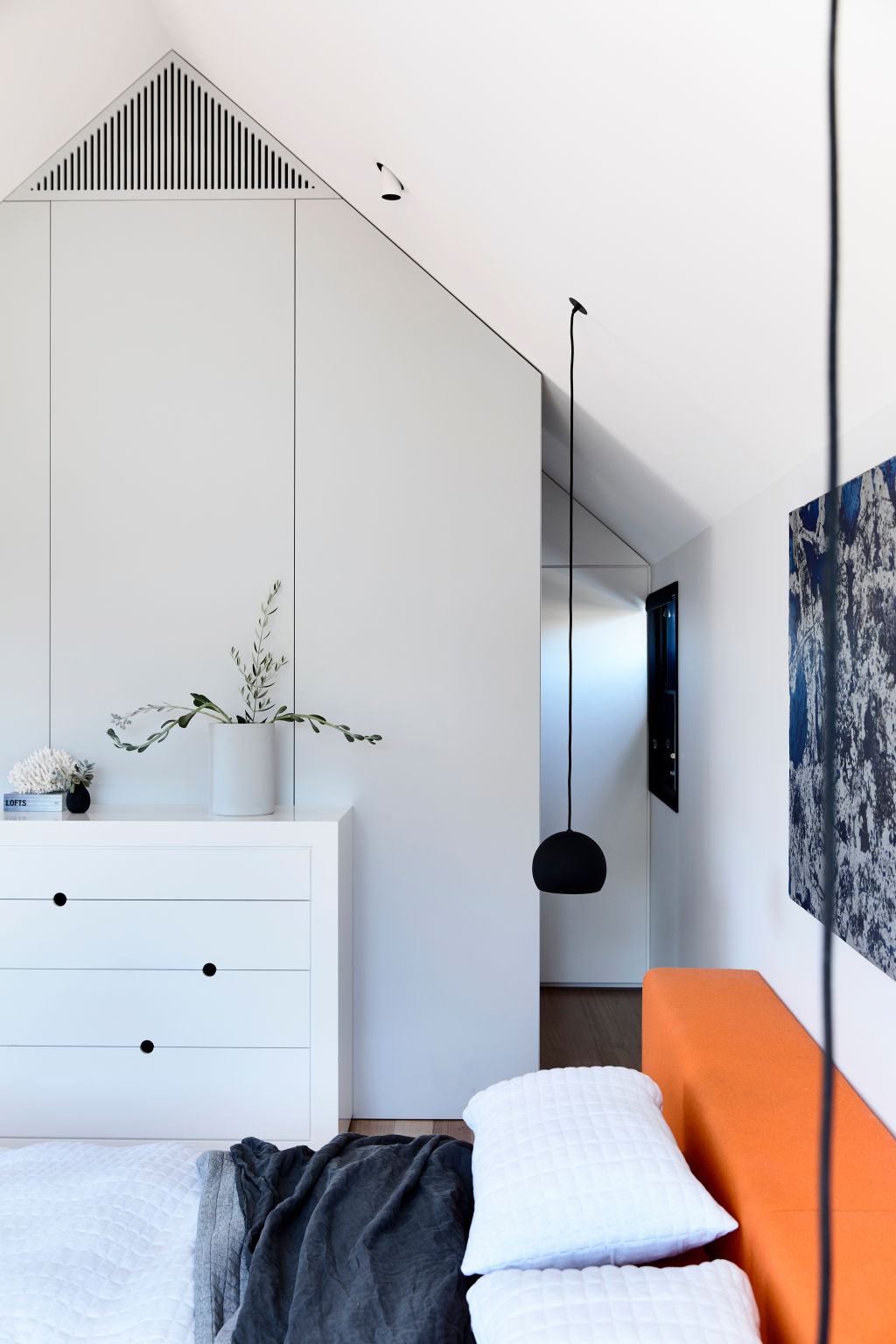 "Carefully considered planning, coupled with the family's desire for minimalist aesthetics, have resulted in a beautiful balance between an art gallery and a home of warmth," says Snowdon. "Ross not only captures the qualities of a converted warehouse, but provides a richer depth of residential experience suitable for the ever-changing requirements of a growing family."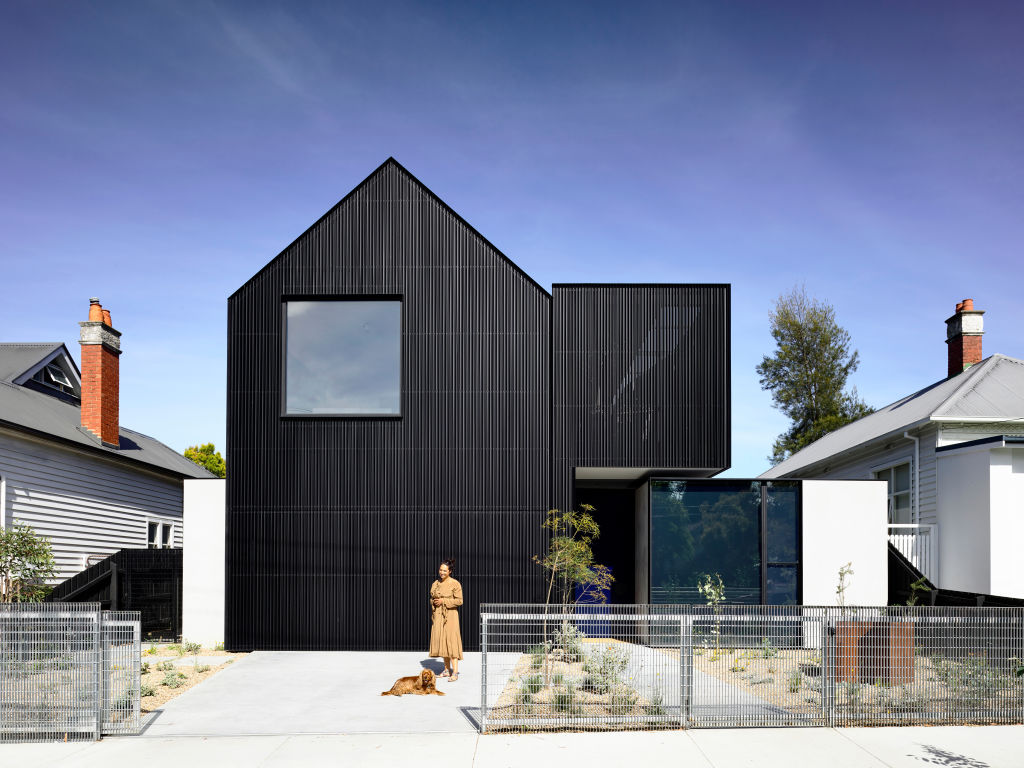 Style notes
Pendant light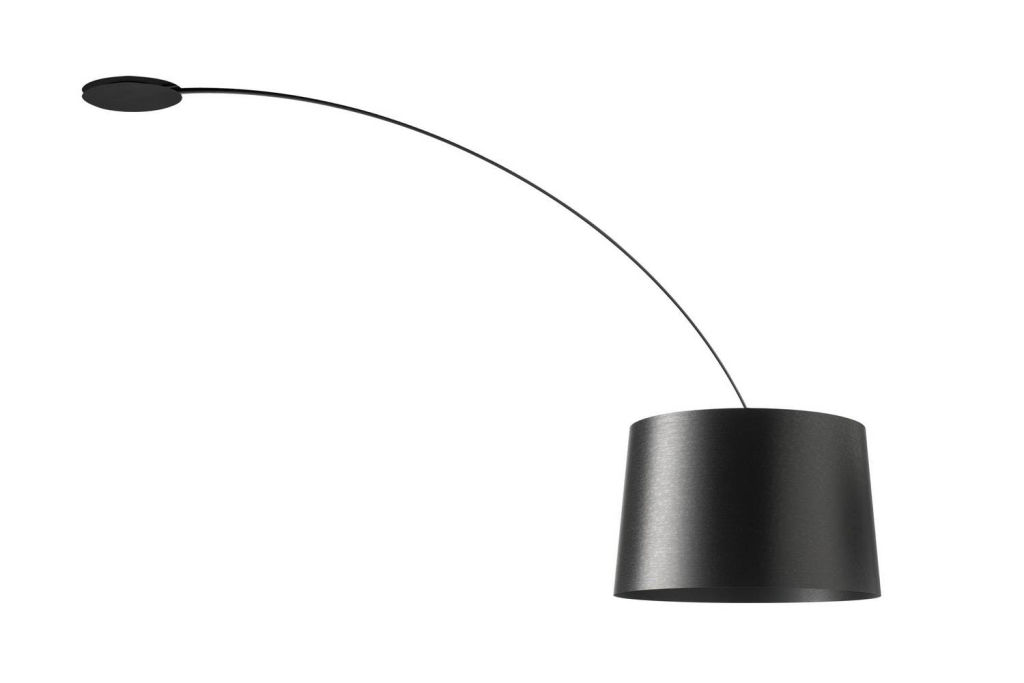 The sleek black Twiggy ceiling pendant from Space is a standout feature in the living room.
Concrete tiles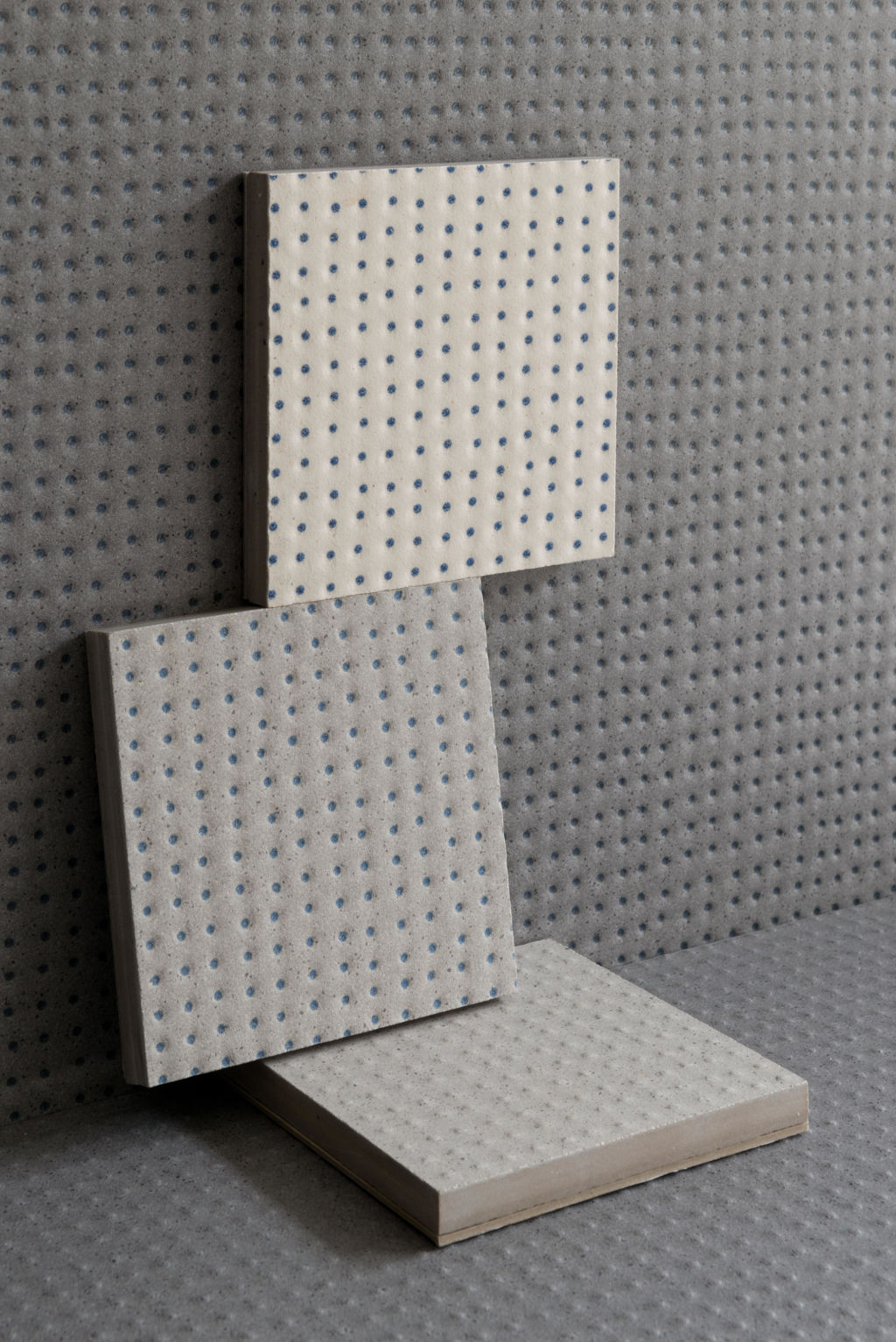 Concrete Mutino Pico tiles from Urban Edge Ceramics add style and texture to the bathrooms.
Kitchen taps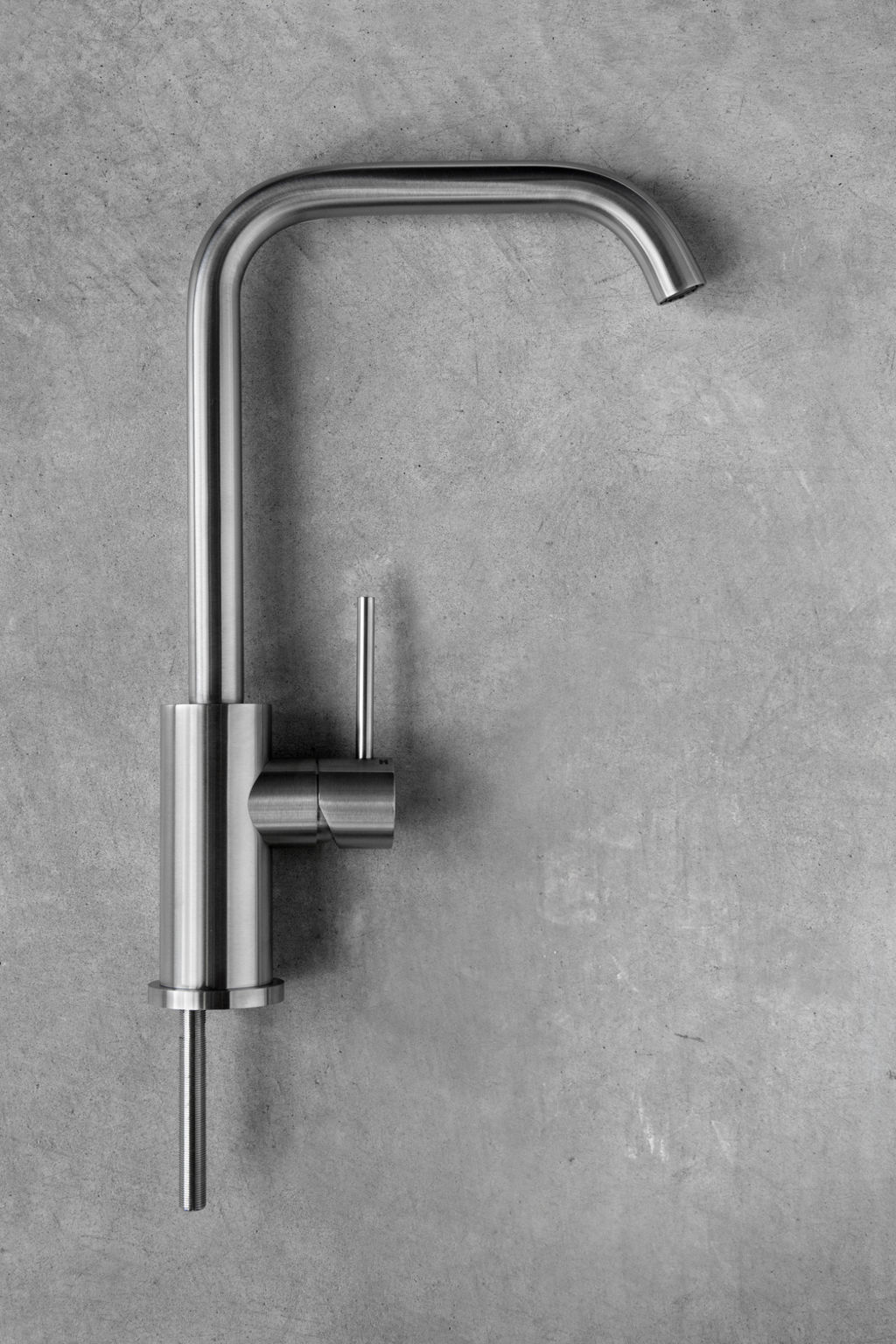 The Brigantino tap by A2F used in the kitchen is made from stainless steel and has a 360-degree swivel capacity.