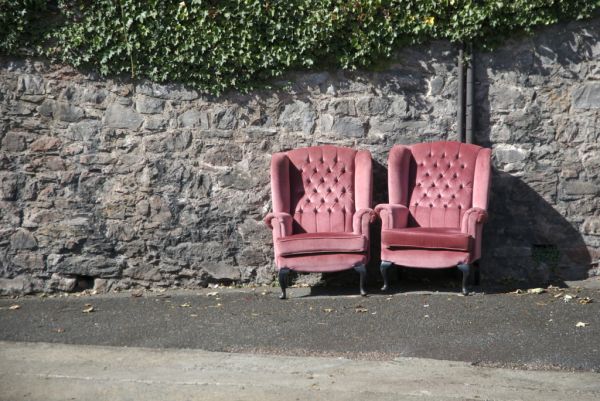 Everything including the kitchen sink: The treasures to be found by rescuing hard rubbish
The pandemic had us doing many things to pass the time, with everything from baking sourdough and streaming endless hours of Netflix to adopting a Marie Kondo-like mentality to cleaning and clearing out keeping us occupied. 
We were decluttering with such gusto, however, that many local councils increased the number of hard rubbish collections they provided. 
"It's understandable that people stuck at home during the lockdown wanted to spruce up their homes and do some extra cleaning," Melbourne Lord Mayor Sally Capp says.
"We delivered more than 500 extra rubbish collections in 2020 compared to the previous year. It's a top priority that we deliver these crucial community services and keep our streets clean and tidy."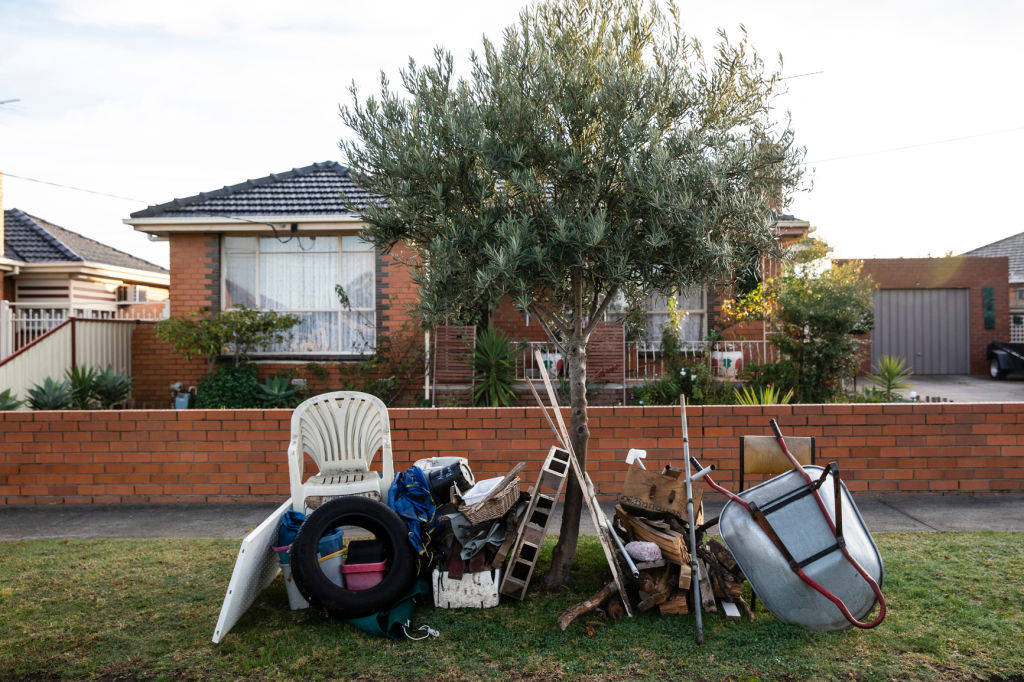 The City of Boroondara in Melbourne's leafy east, which includes suburbs such as Balwyn, Canterbury, Camberwell, Hawthorn and Kew, also saw an increase in hard waste collections, according to mayor Garry Thompson, with more than 3000 additional pickups, up from the 14,402 pickups in the previous year.
Sydney's Waverley council, which includes beachside suburbs such as Bronte, Tamarama and Bondi, also saw an increase in requests for collections.
"Between March 2020 and March 2021 [up to March 23, 2021], council received 11,211 requests for hard rubbish collection compared to 9608 requests for the previous 12-month period," a Waverley Council spokesperson said in a statement.
"We remind residents that these unwanted bulky household items all end up in landfill, so please be sure that you have looked at all other options for reuse, donation and recycling."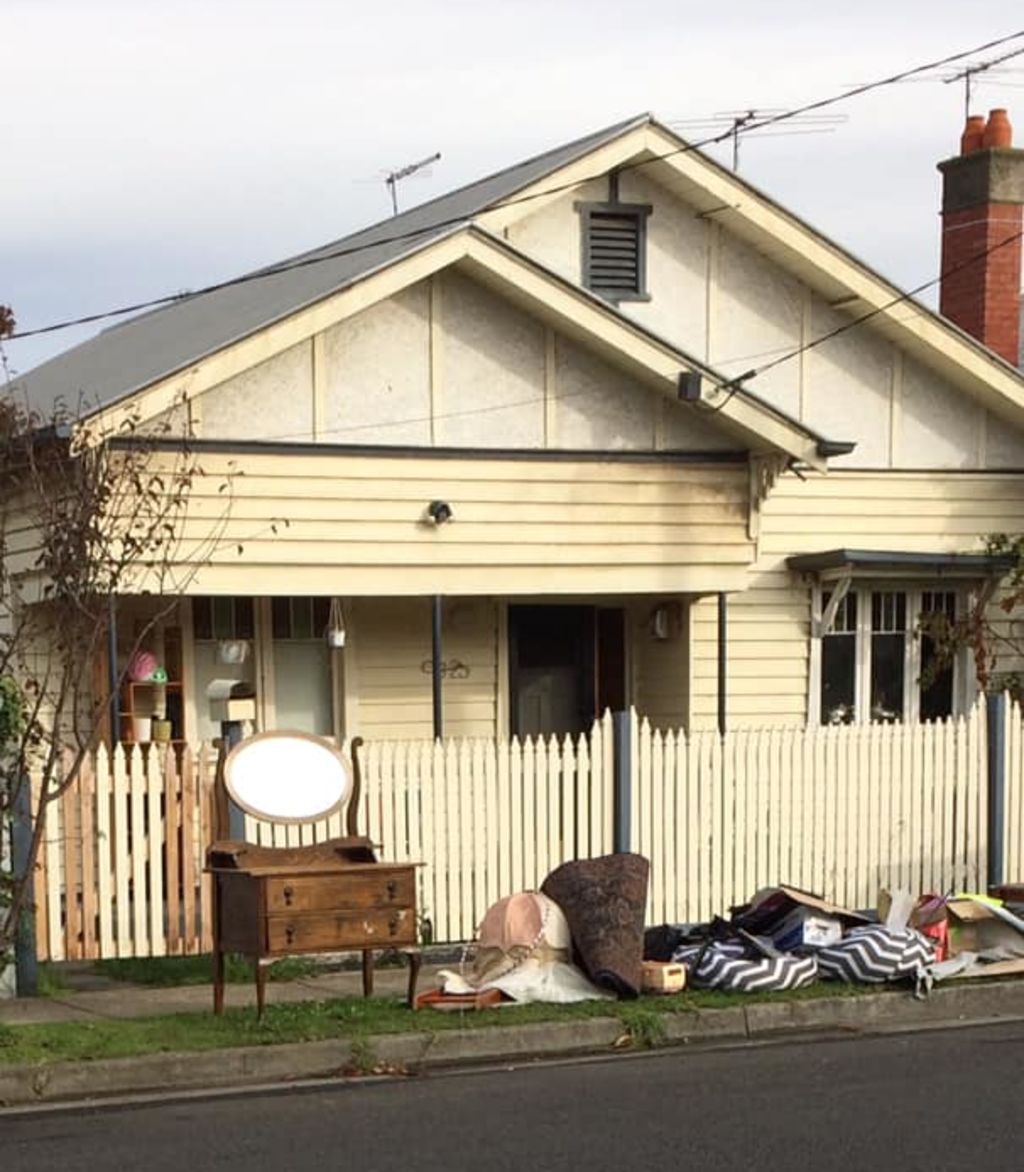 While plenty of local councils around the country have recycling facilities that sort items such as e-waste, mattresses, scrap metals and wood, a huge amount of the material we leave out on the kerb is crushed and sent to landfill, 22 million tonnes according to the 2020 National Waste Report.
That's where dedicated hard rubbish rescue Facebook groups come in, rescuing items before they're collected and carted off to landfill and sharing them throughout the local community. 
Vaissy Dasler started the Hard Rubbish Rescue – Moreland Facebook group two years ago, and the group now has close to 10,000 members. She says the catalyst for starting the group was seeing so many perfectly usable items in good condition being thoughtlessly discarded. *She's also started her own food relief charity.
"[It stemmed from] seeing this great need in the community, yet there are other people that are just throwing things away like they have no value, without thinking that somebody else might want this."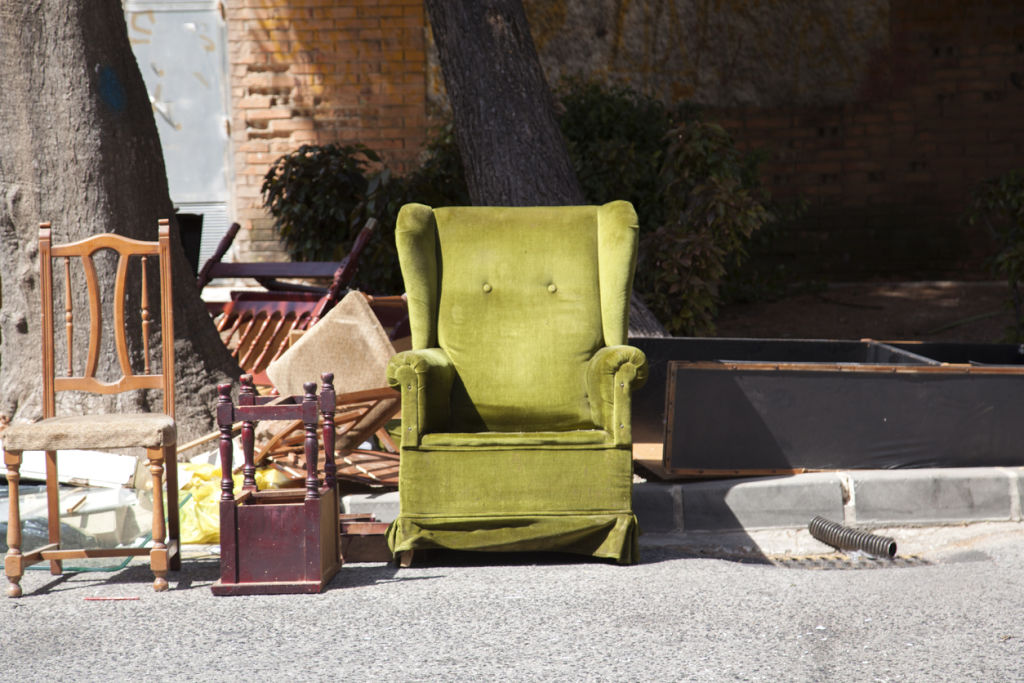 Dasler would collect three to five carloads during hard rubbish collection weeks in Melbourne's northern suburbs, rescuing items she thought residents in the local community might need and could use. Dasler posts a quick photo on the page, and if people are keen on an item, she stores it at her own home for the new owner to collect.
"I've volunteered at an op shop for a long time, too, so I've got a pretty good idea of what people will want or will ask for. I don't think I've ever not rehomed anything within about 48 hours," she says.
Jaye Bartlett is a member and administrator of the Facebook groups Free Stuff Brisbane and Perth, part of a network of other Free Stuff groups set up in each state. Each state-based group has amassed tens of thousands of followers.
People can find, source and swap just about anything in these groups. Need a mattress, crockpot, or barbecue? Chances are, someone in your local area will be getting rid of one. What about a two-seater couch, a popcorn maker or a kitchen sink? Kids toys, prams and cots or an old bathtub? They've all been found in kerbside cleanouts, too.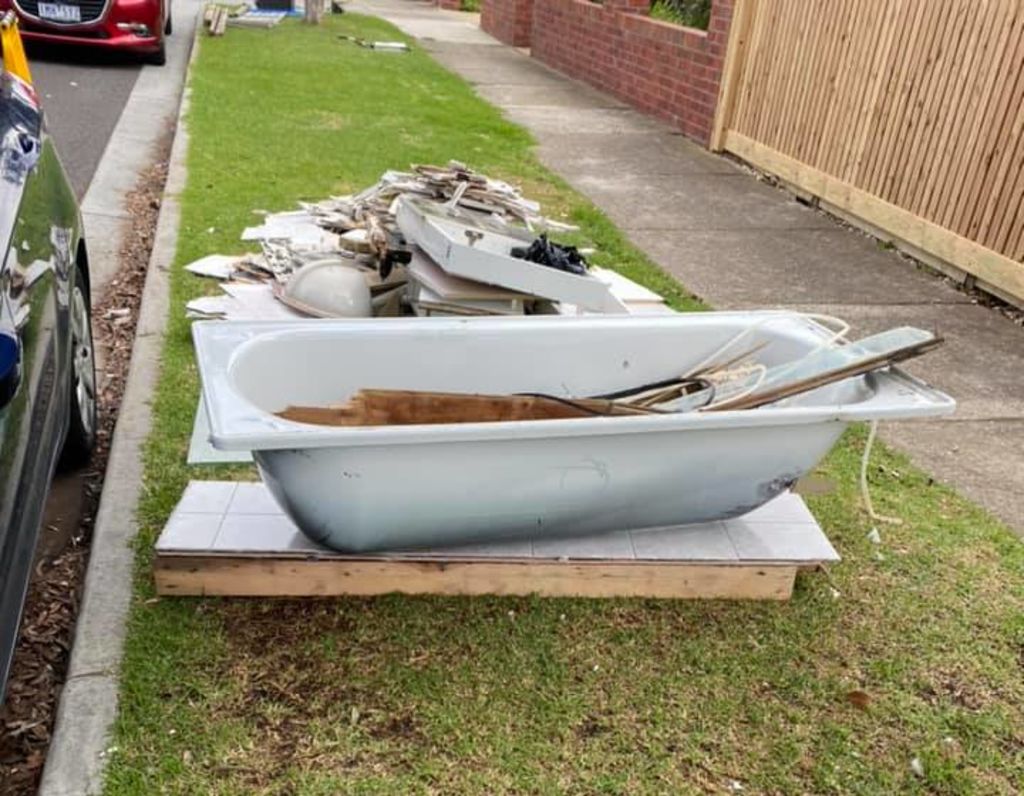 Both women say they saw an increase in items left out for hard rubbish collection or posted to their respective Facebook group pages during the pandemic. Dasler saying it was at least double on the previous year. Bartlett says they saw a surge in items such as TV units, beds, clothing and "lots of dinnerware" listed after restrictions eased.
As people's needs increased during the pandemic, the attitude of many people towards collecting hard rubbish has changed.
"The hard rubbish group has definitely inspired people and taken the stigma out of rescuing rubbish," Dasler says. 
"The amount of times I've heard 'oh I could never do that', or 'my husband won't allow me to do that', or 'people will look at me weird when I go through their hard rubbish' – but I'm the complete opposite. I don't sneak around when I go through stuff. I keep my head held high and approach it like I'm proud of what I'm doing, not like I'm scavenging."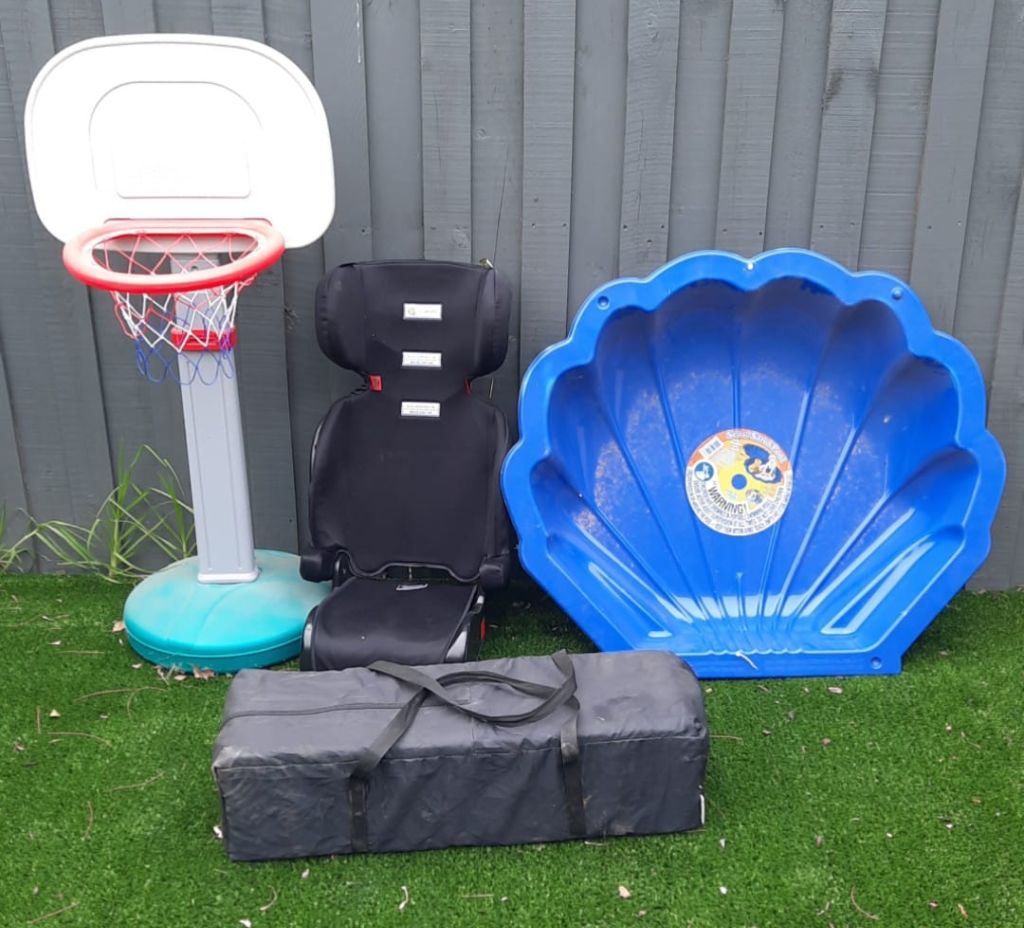 "A lot more people were humbled by the idea, which was really good to see because, before that, it was looked down upon completely," Bartlett adds.
Not only are group members scoring some great items for the home or backyard and sustainably reusing products, there is also a real sense of community that's blossomed and thrives. 
"The community has a big heart … we're all equal," Bartlett says.
Dasler adds: "I wanted to bring back some community values. Back in the old days, resources used to be shared in a community … and I guess that's what our page is about; sharing what we have because there's plenty to go around."