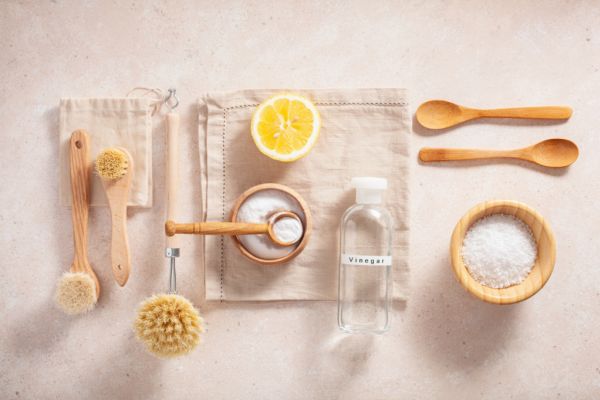 'Cost effective and green': The natural cleaning ingredients that work
Harriet Birrell says she's long had a negative reaction to synthetic fragrances. Even as a child she'd screw up her nose at the smell of an overpowering perfume and dreaded walking down the cleaning aisle of the supermarket.
"I always put that down to having a sensitive nose, however, as time has gone on, I have discovered more and more of the negative aspects to harsh chemicals in conventional cleaning and body products.
"In my mid-20, I began to research alternatives and replaced most of my home cleaning and body care products with a more natural alternative," she says.
It was a long journey of trial and error to find the right products that were gentler on the skin and the environment (and that were better smelling).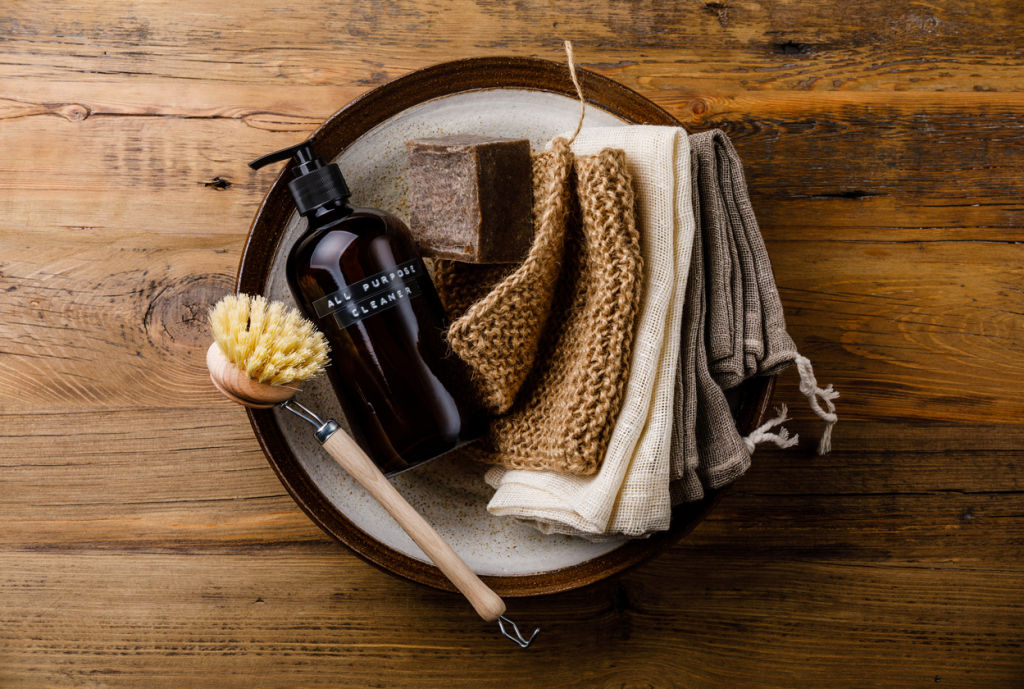 Now, the author, recipe writer and brains behind the Natural Harry blog and online store makes her own products — from oven cleaner and dishwashing tablets to toothpaste and shampoo and conditioner — with the aim to live a toxic-free, zero-waste life.
"One reason that I have ditched harsh chemicals in our home is that I have come to understand that for much of what we need cleaners and body care products for, there is a natural alternative that is just as effective. It's a no-brainer," she says.
It's a common misconception that natural products aren't as effective as harsh chemicals when it comes to cleaning, but you need only a few basic ingredients to ensure your house ends up looking schmick and smelling sweet (but not too sweet).
"Natural ingredients have the power to clean just as well as harsh chemicals," Birrell says. "They leave your space clean but also smelling wonderful and ready to be enjoyed."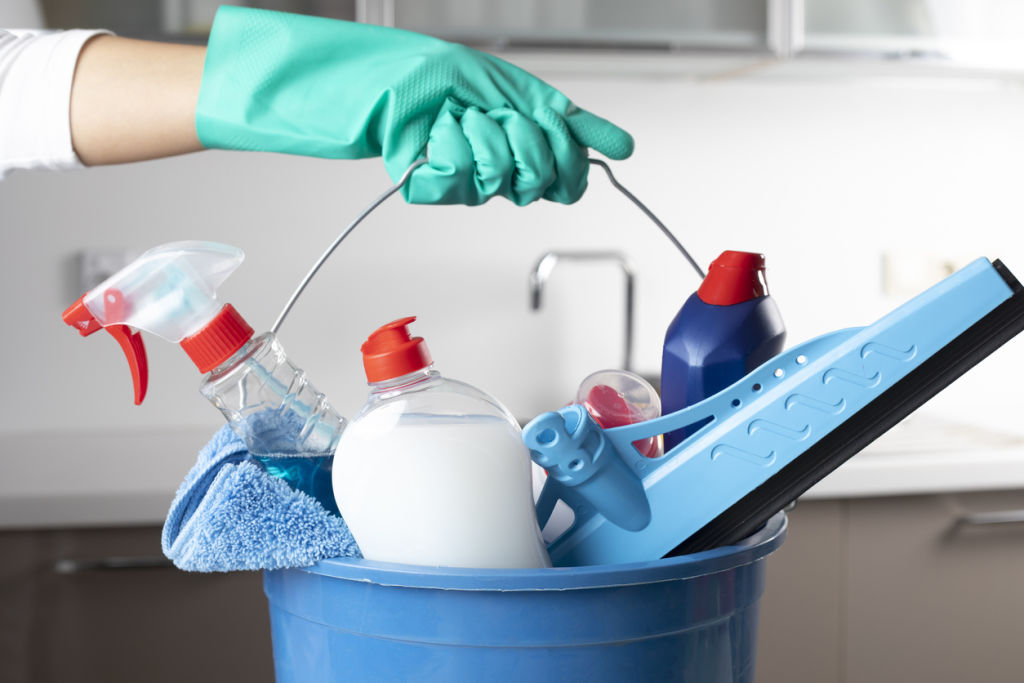 In her latest book, Home by Natural Harry, Birrell offers quick DIY recipes for natural multipurpose cleaners for the kitchen, bathroom and laundry, as well as personal care products including deodorant bars and perfume.
"[Natural ingredients] are easy to come by, the recipes take minutes to make, and when you are stocked up on the basics, you can refill and remake your products right at home, saving time and reusing containers that would otherwise go into landfill," she says.
Use these natural ingredients to ensure a sparkling home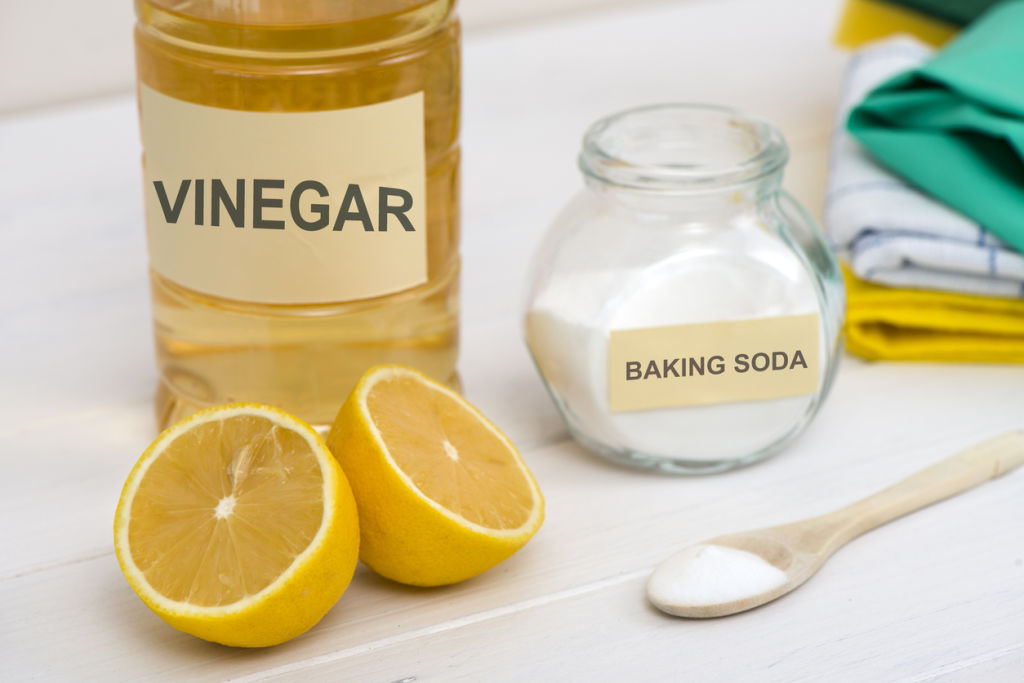 White or cleaning vinegar
Something that many of us already have in the pantry, Birrell says vinegar is "great for deodorising and disinfecting surfaces".
Bicarbonate of soda 
"Great gentle abrasion to remove stubborn dirt and grime. It also deodorises and freshens."
Castile soap 
This gentle, natural soap is made from saponified oil. Birrell suggests combining with bicarb to lift stubborn dirt.
Basic essential oils
Think eucalyptus, rosemary, orange and lemon to freshen and scent laundry liquid, surface spray and room spray. 
Lemon 
The humble lemon is a powerful deodoriser and surface cleaner. "Mix with bicarb and let sit on metal surfaces or chopping boards before scrubbing," Birrell says.
Washing soda
Washing soda is a "wonderful basic cleaner, especially mixed with citric acid and Epsom salts for dishwashing and laundry," Birrell says, but warns to "always follow a recipe" before mixing your own concoction."
Natural Harry's recipe for eucalyptus and lemon surface spray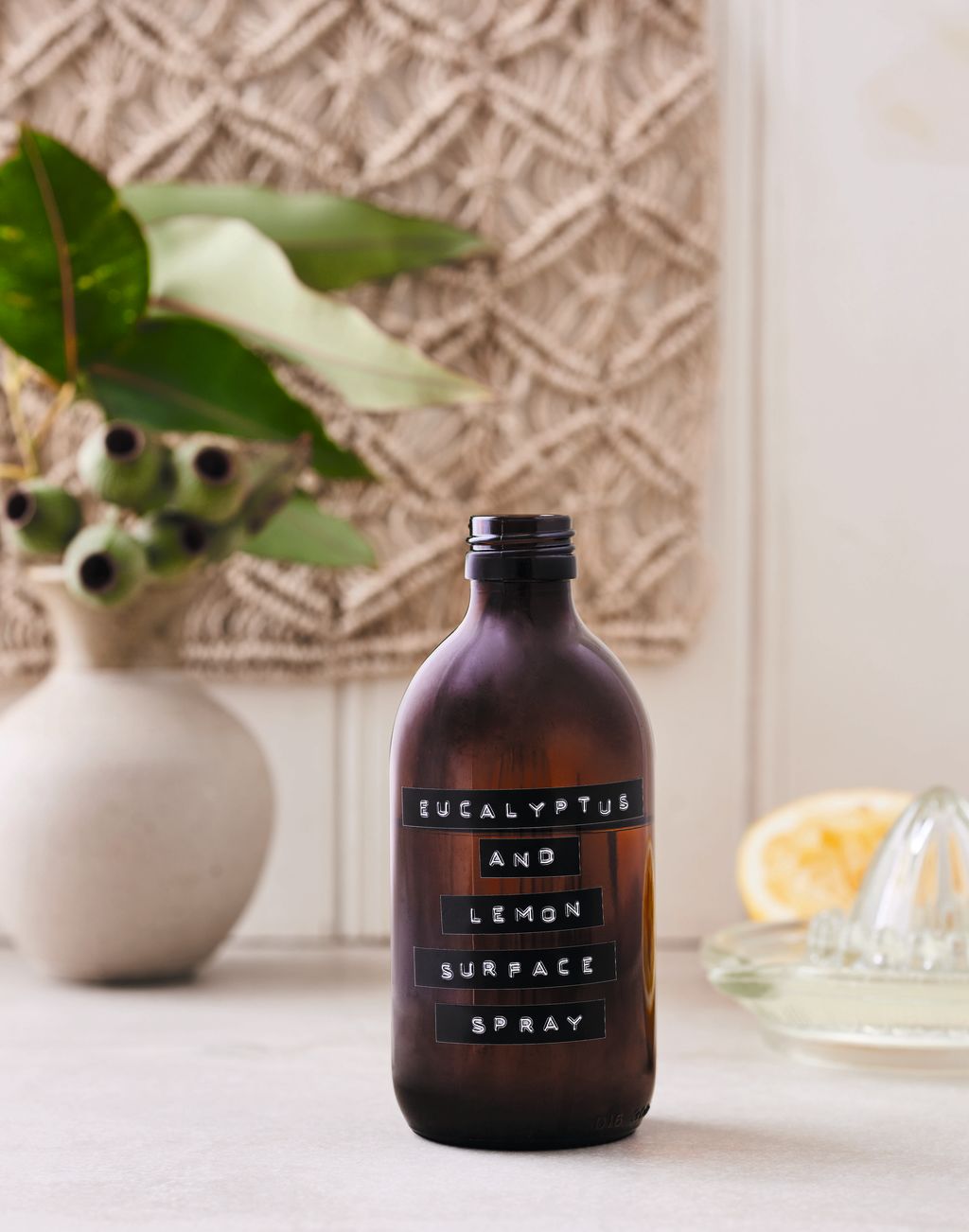 "I like to keep a bottle of this spray handy on the kitchen counter. Not only does it help to disinfect all kinds of surfaces, but with its bursts of lemon and eucalyptus it also smells so amazingly fresh. It's a great one to use when cleaning up after a meal, and I find it helps eliminate cooking odours.
"I use this spray on our stainless-steel bench tops as well as other surfaces. For raw surfaces, I use my all-purpose cleaner, as lemon juice and vinegar are a bit too harsh for things like uncoated timber, tile grout and natural stone. You might also try tea tree, rosemary, sweet orange, peppermint or lavender essential oils in this recipe for a fresh, clean, calming space."
Makes 500 ml
Prep time: 2 minutes
Equipment: amber spray bottle + funnel
250 ml (1 cup) filtered 

water

240 ml cleaning vinegar

Juice of 1 lemon, strained

20 drops lemon essential oil

10 drops eucalyptus essential oil
Combine all ingredients in the spray bottle. Attach the lid and give it a shake. Store in a cool, dark place.
To use: Spray over the surface to be cleaned and wipe it with a clean cloth.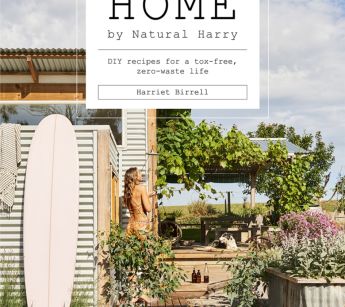 This recipe is an edited extract from Home by Natural Harry by Harriet Birrell  published by Hardie Grant Books $34.99 and is available where all good books are sold. Photographer: © Nikole Ramsay