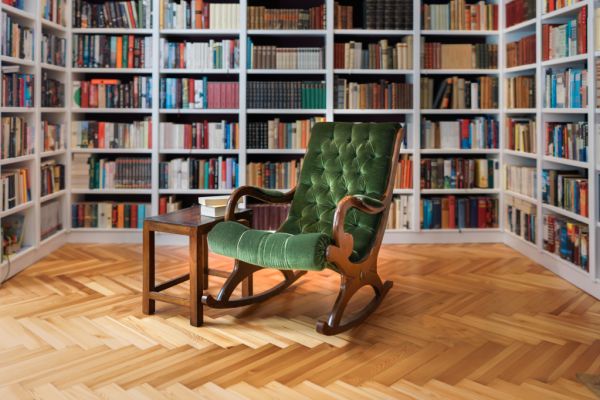 Why in our digital-focused, low-waste world the humble home library still endures
Julie Gibbs is the proud owner of between 2000 and 3000 books – 600 of which are cookbooks.
The freelance publisher is behind some of the country's top cooking and lifestyle books, so it comes as no surprise that her Elizabeth Bay apartment in Sydney's east doubles as a library.
"I'm a bit of a tragic book nerd," Gibbs says. "I've got a fiction wall, a non-fiction shelf. In my home office, I've got all my illustrated books, travel books, inspiration books, beautiful books. I've a separate shelf of self-help and health. There are also piles around the place of tempting books I've yet to read."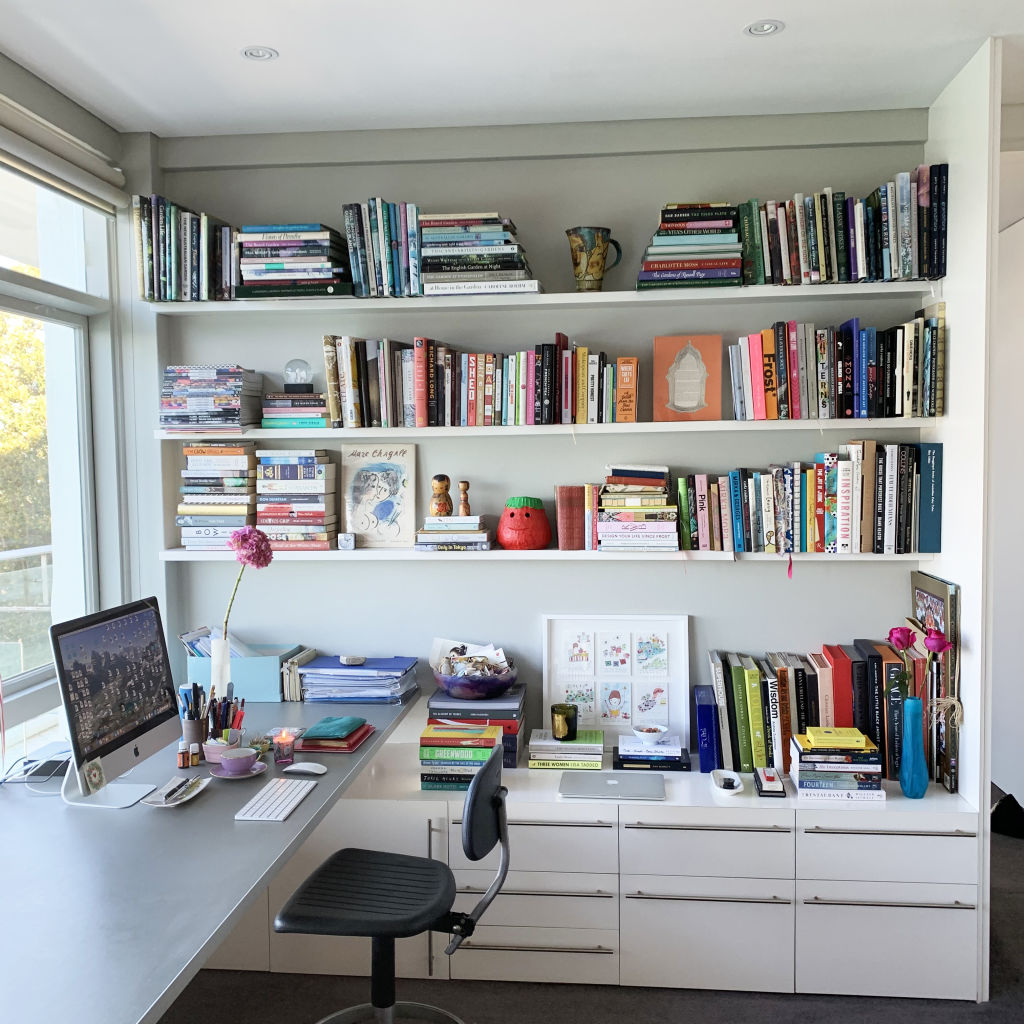 "Apart from my kitchen, that has been the biggest investment in my home – custom joinery for my books."
Gibbs isn't alone. Physical books continue to dominate our homes despite the proliferation of e-readers.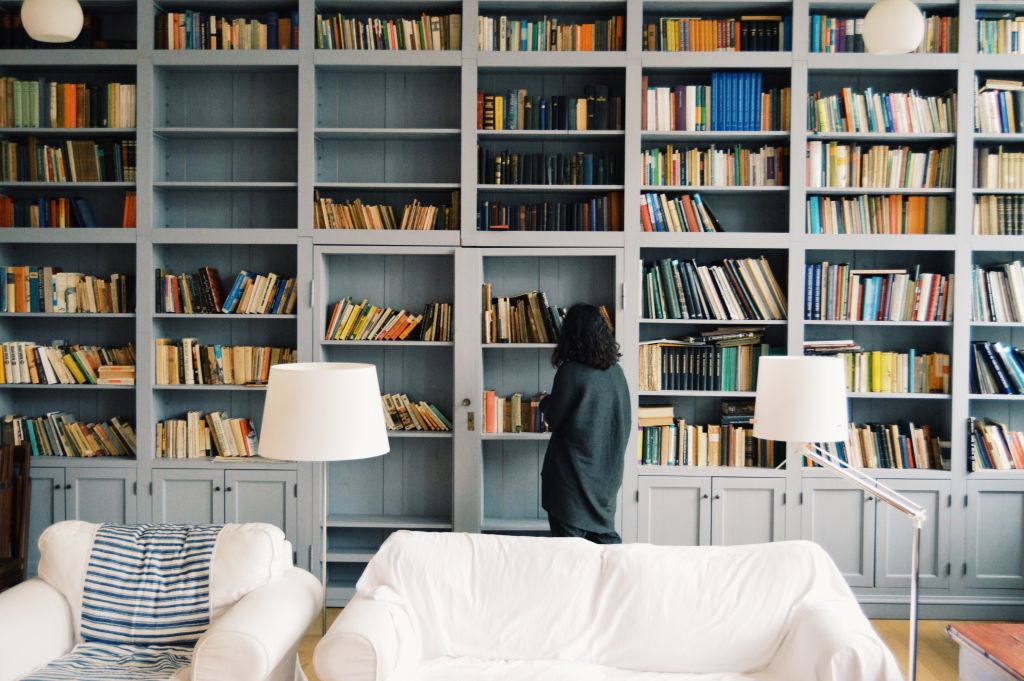 Book sales rose 7.8 per cent in 2020 in Australia, according to Nielsen BookScan. PwC Australia forecasts that, by 2024, print and audio books will make up 79 per cent of industry revenue, and ebooks 21 per cent –  only a 1 per cent drop in print and audio from where the figures stood in 2019. IKEA's iconic Billy bookcase has been sold over 110 million times since its conception 40 years ago.
Books have become so ingrained into our home decor that celebrity bibliophile and book curator aren't just dream jobs. Thatcher Wine, personal book curator to Gwyneth Paltrow and author of For the Love of Books, believes the books we keep on our shelves are a reflection of who we are, not just what we've read.
"My philosophy is that the books we keep on our shelves reflect who we are. But the thing about books is that you can only really read one book at a time. Yes, you can be reading five books, but not literally all at once," she told Town & Country.
"So home libraries, especially those that contain a few dozen, hundred, or even thousands of books, are not about constant use … they are a reflection of where you've been and where you want to go."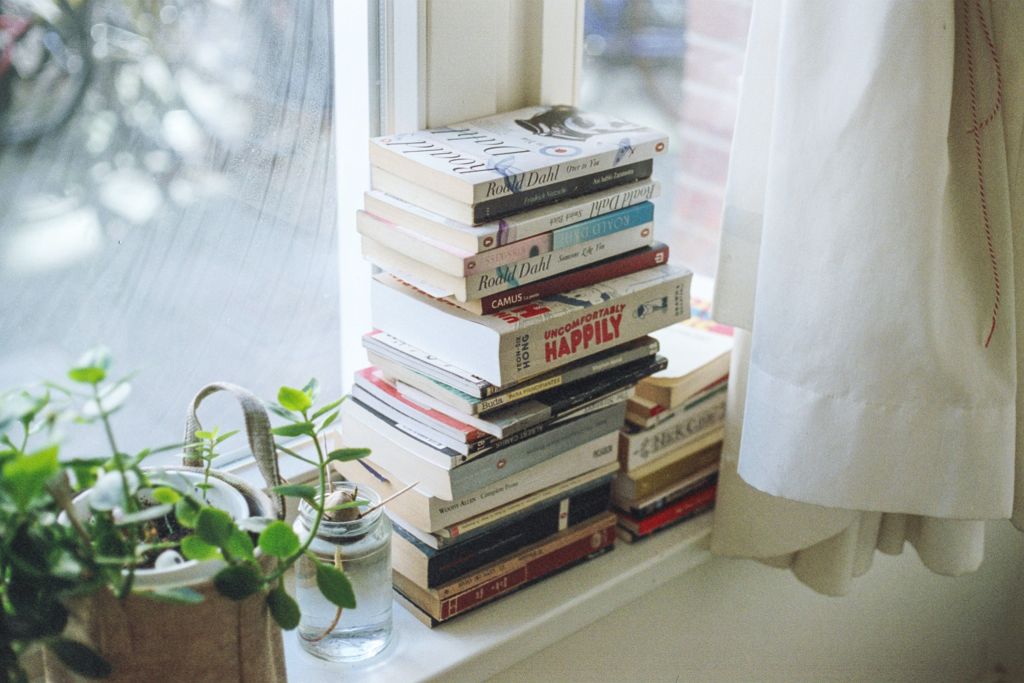 Not all of us have access to a personal curator and not every book is created equal (we're looking at you, $100-plus glossy coffee table books). But that doesn't mean stacks of paperbacks can't be taken from clutter to chic. 
So where can a book-lover start?
"The first thing I'll say is, they're not in rainbows," Gibbs says, referring to the trend in which books are arranged according to the colour of their spines. Instead, her collection has been carefully arranged in alphabetical order. 
Rainbow bookshelves are a surefire way of creating cohesion among the madness of large book collections, but there are other methods towards a refined look without overworking the aesthetic. Style Curator creator Gina Ciancio agrees, saying rainbow shelves are very much an American trend.
"In Australia, we have a bit more of an earthier and understated palette in which case the really bright colour-coding could be a bit intense," she says.
Having a styled bookcase is all about creating points of interest through variation. 
"You could use some vertically, and some horizontally," Ciancio says. "You can play with the colour of the books. Even aged books have that earthy, tanned colour which is also coming through in interiors now.
"You could have a stack and, to the side, have a few beautiful ceramic objects that pick up on those colour tones to create a bit of a moment there rather than just having books from left to right."
How they're arranged is important, Gibbs says, "but I try not to overthink it".
"It's very much about objects and shelves nestled in together. Some are stored horizontally and some vertically."
For those short on space, creating smaller vignettes or displaying a curated stack at different points in the home can help make the most of unused space.
"Around the home sometimes you'll see people create a great, tall stack of books. It's a tower of books you could have underneath a side table or to the side of one – or on its own as a bit of an art statement"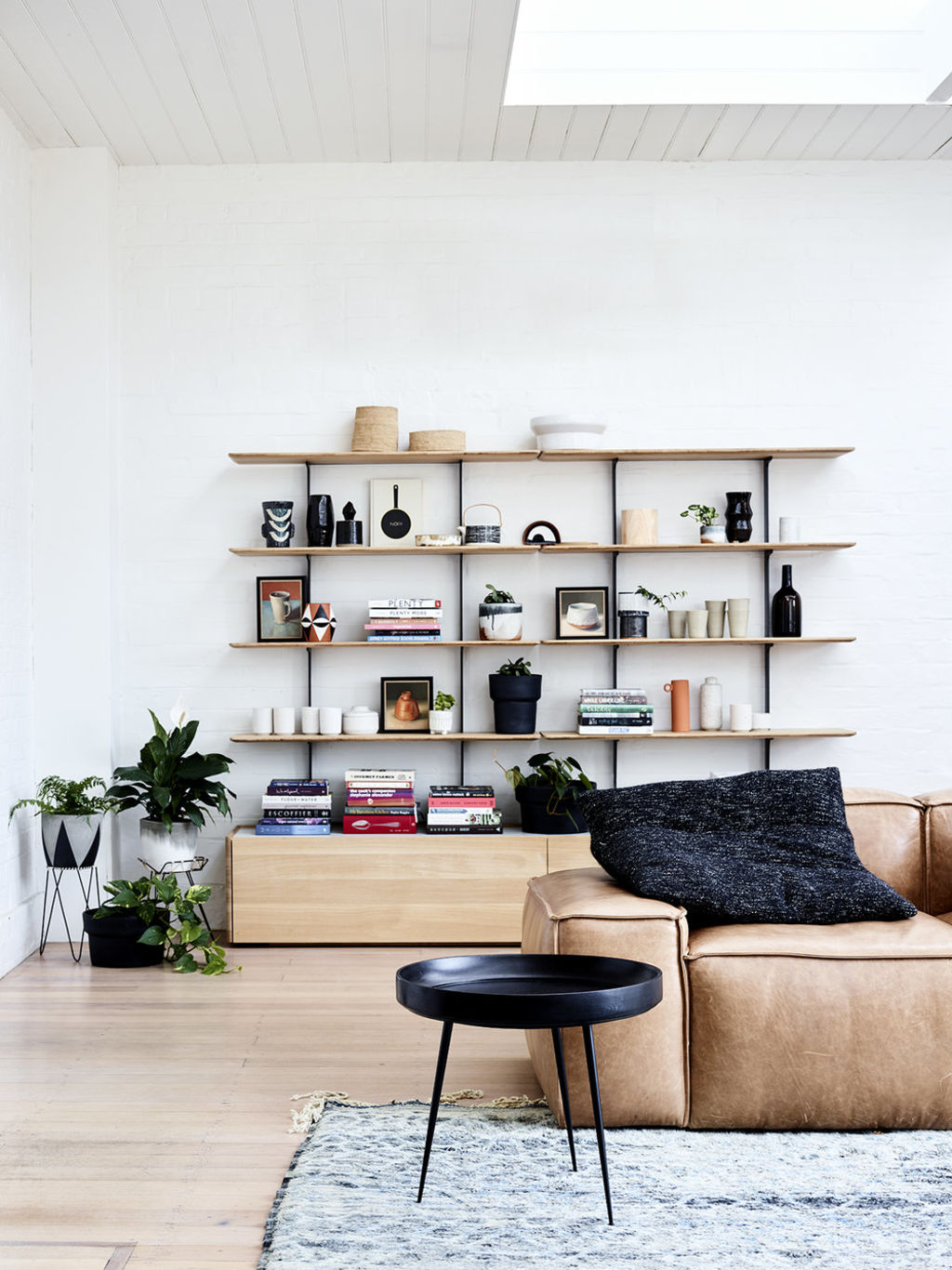 Gibbs and Ciancio's tips for curating a home library
Experiment with vertical and horizontal books on a bookcase.

Integrate other decor items into your bookshelf to create a point of interest. These can also double as bookends. 

Avoid trends like rainbow shelves or back-to-front spines to create an authentic, chic collection.

If you're short on space or want to show off your collection even further, think about displaying books somewhere other than a bookshelf – under a side table, in large stacks or on your bedside table.

Consider investing in custom joinery for your book collection to maximise your space.