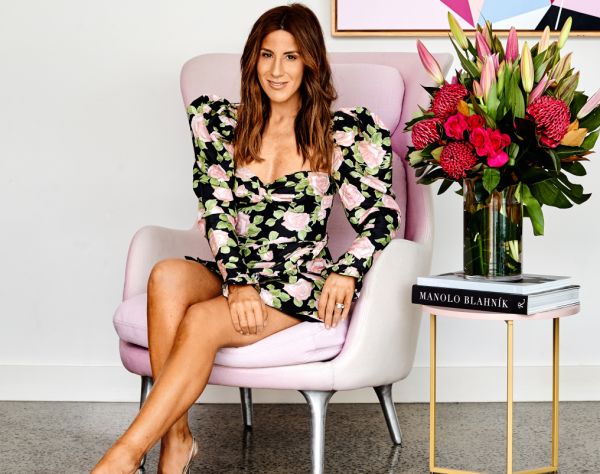 Personal space: Inside celebrity stylist Lana Wilkinson's home
Celebrity fashion stylist Lana Wilkinson gets a kick from dressing the stars, from good friends Rebecca Judd and Nadia Bartel to Zoe Foster-Blake.
She's covered all the key events from the AFL's Brownlow Medal night to the Spring Racing Carnival and Fashion Week.
The married mother of two lives in a modern two-storey home with her husband Liam and their children Ava, six, and Elle, three.
Hear what it's like on reality TV on Somewhere Else : 
It's all monochromic elegance throughout and, as you'd expect, this is where you'll find extra special storage upstairs for all the shoes, accessories and abundant outfits she's collected over the years.
A large entertaining space downstairs opens to a pool area making it an ideal place to dial in their families and friends for party time.
Wilkinson has recently launched her namesake shoe label – think bold statement stilettos and kitten heels for more red-carpet-ready posing.
A few of Lana's favourite things
Gucci handbag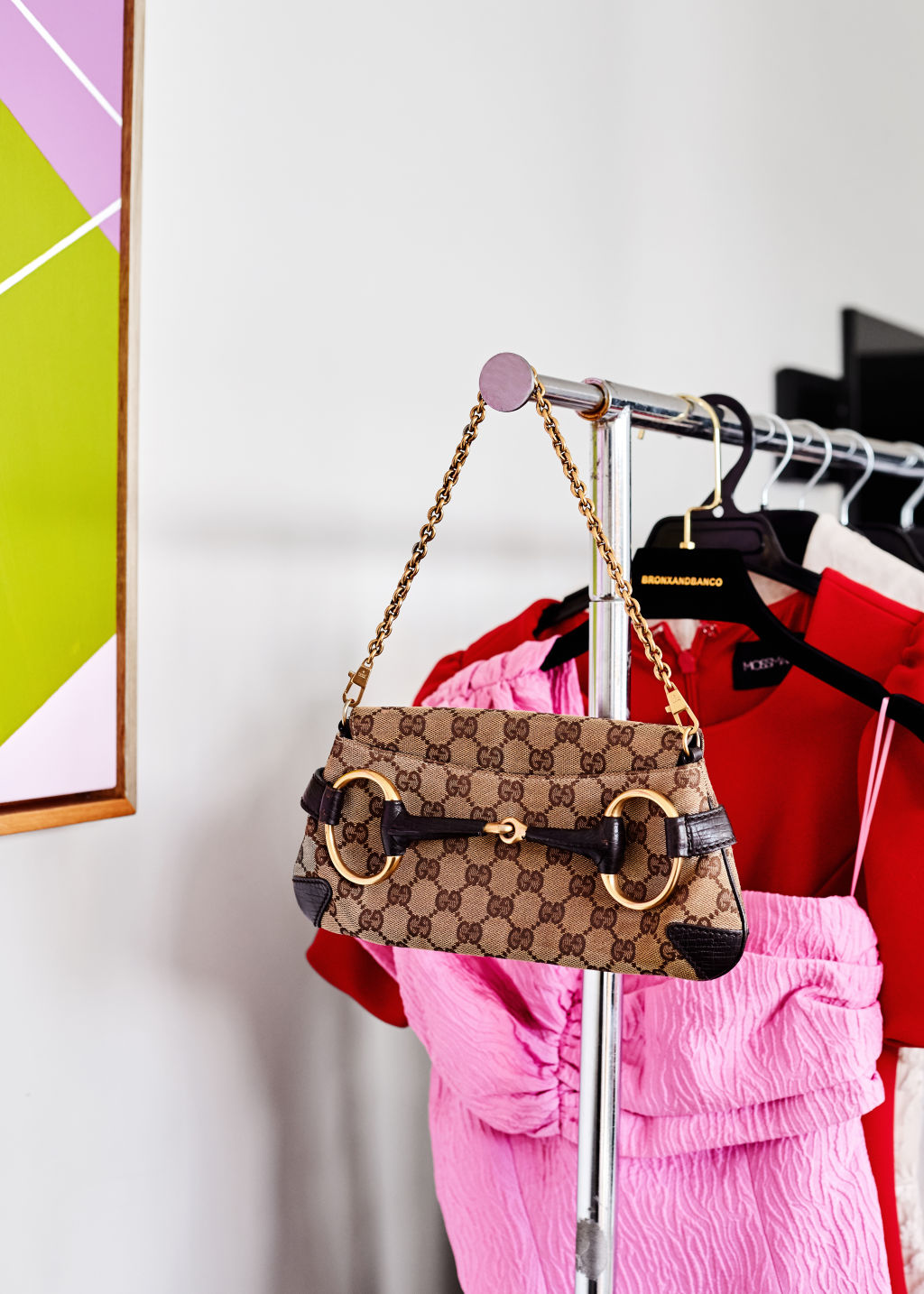 This was the first designer handbag I ever bought. I was 18 and my friend Marisa went to Italy with her family and bought it for me. It cost me $3500 in 2000. It's has the original Gucci print and hounds tooth. It's the first thing I worked really hard for and signifies my relationship with Marisa, too. I didn't even own a car when I bought this. I was working for Dad at Trucare Drycleaners at the time. He thought I was mad.
Photo of family in living room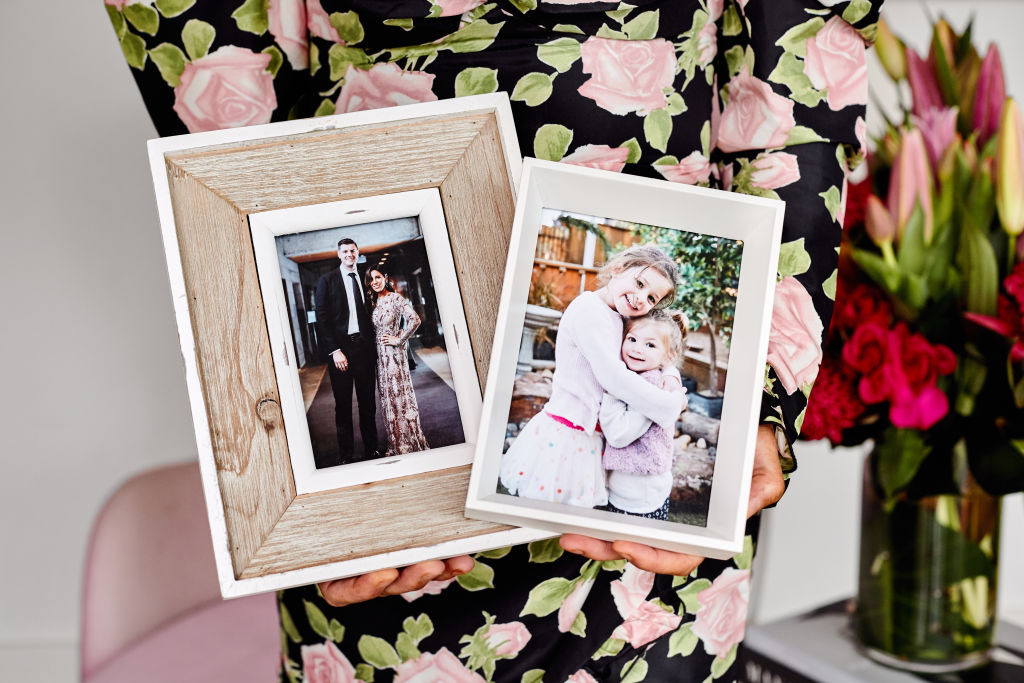 This photo was taken last year. It represents just how much our kids have grown up. My career really took off after I had Ava and this took me back to when she was about to go into prep. The photo serves as a reminder to slow down, be present and remain in the moment because a busy life can sometimes prevent you from realising that.
First sample from new shoe range
Before I became a stylist, I wanted to be a shoe designer. I never thought I would do it. This is a sample of my first shoe and I love it. Seeing my name on a shoe proves I finally had the confidence to do it. So many people talk about starting a business and never follow through. I would rather try and fail than not try at all. The sample shoe holds a special place for me because I challenged myself and did it.
Chanel, The Karl Lagerfeld Campaigns by Patrick Mauries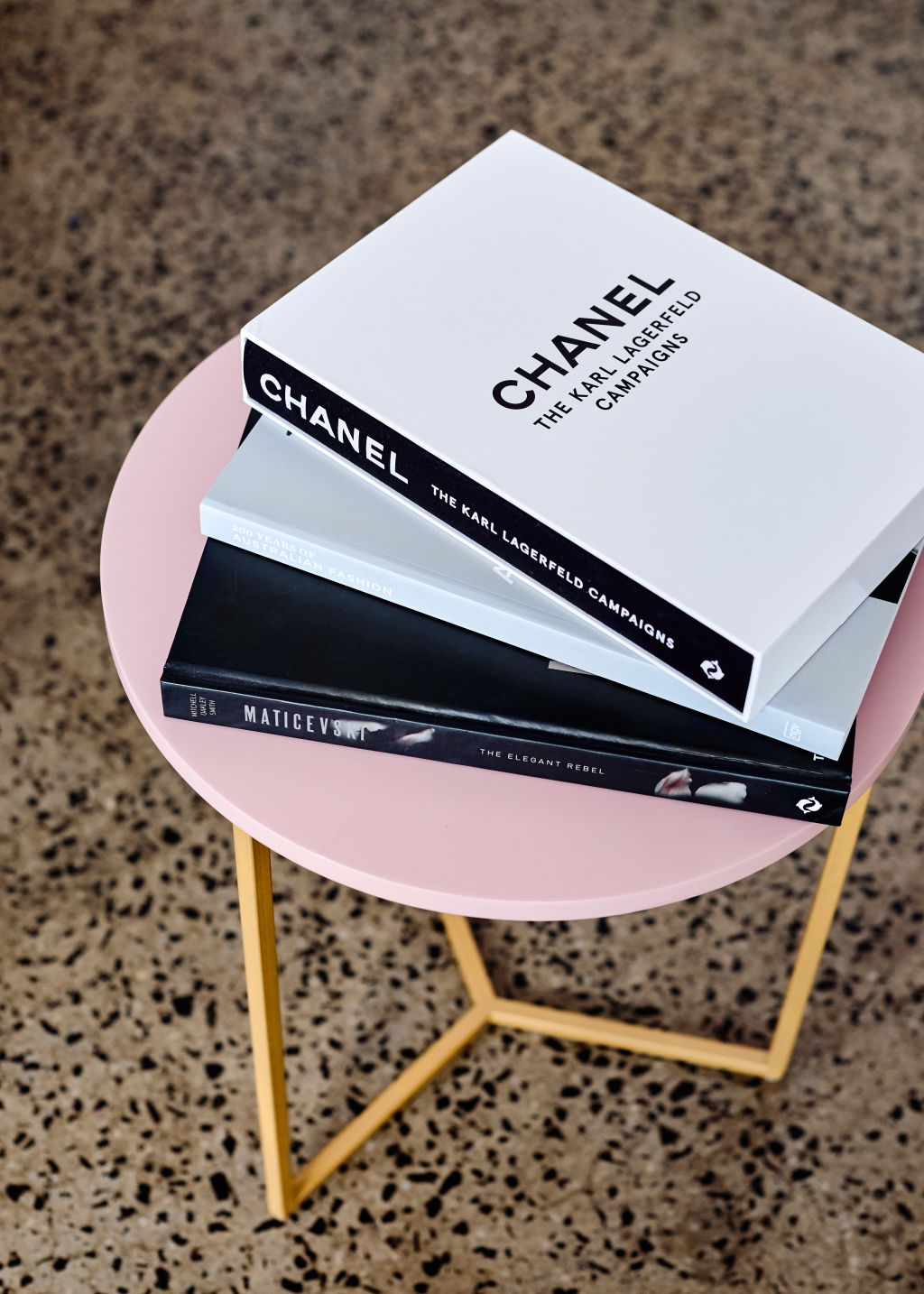 My brand executive Hailey Roach got this for me last Christmas. I have always wanted to have big coffee table books around the home, but avoided it with young kids. I look to archival fashion pieces for inspiration in my styling work and Chanel is the pinnacle of less is more. I like to think there's a touch of classic and the conservative in the way I approach my styling.