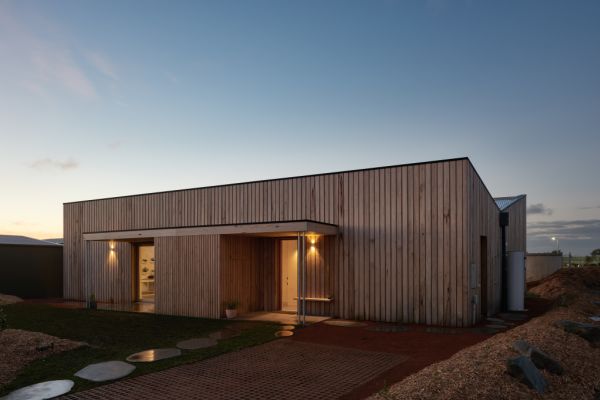 Sustainable House Day 2019: The most exciting homes to check out
Each September, home owners and designers across Australia throw open their doors to showcase and celebrate the latest in sustainable housing technologies.
Sustainable House Day grows bigger and better every year, and event organiser Renew says trends for 2019 include several net-zero properties, which produce more energy than they consume. There is also a trend towards all-electric over the use of gas, with some home owners going the extra mile and powering their electric cars through rooftop solar panels.
One of the most exciting trends is the emergence of Passive House, which is essentially the "gold standard" of energy-efficient dwellings. Passive House – or Passivhaus – is a certification scheme originally from Europe that is fast gaining momentum in Australia.
Listen to Dolly's life in a tiny house on Somewhere Else: 
"A lot of the leading sustainable architects and designers that we work with are embracing [Passive House]," says Renew chief executive Donna Luckman. "The strength behind Passive House is in creating a well-sealed and insulated home, so you're not spending so much money on your heating and cooling bills."
Here are our top picks from around the country to visit on September 15.
The Cape, Cape Paterson, VIC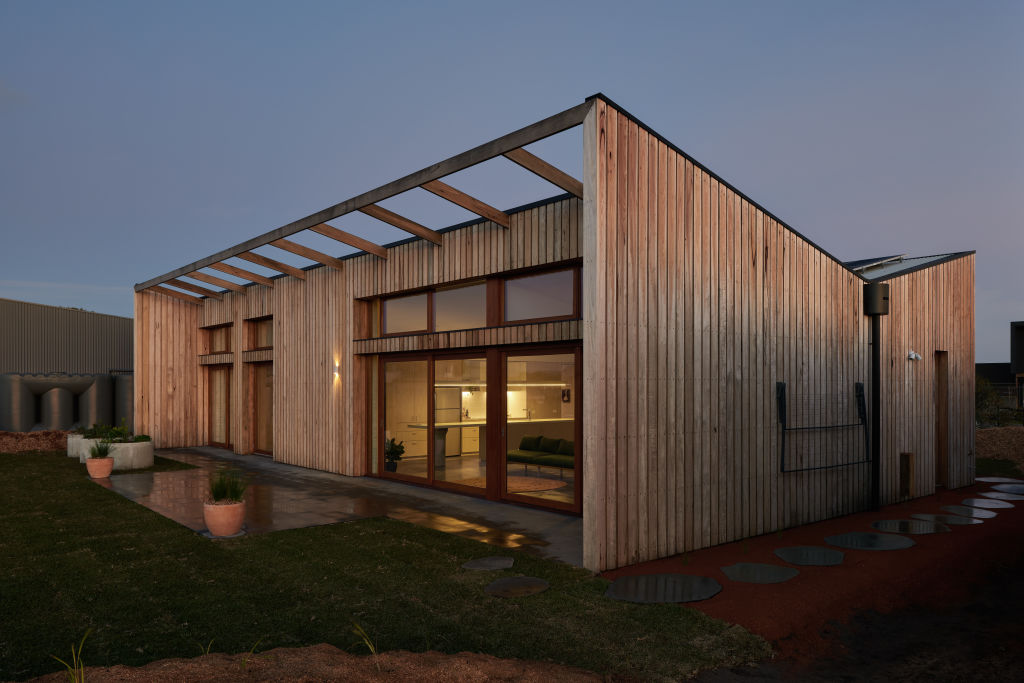 For those wanting to combine sustainable house tours with a street party, this coastal spot boasts 10 zero-carbon homes, making it well worth the two-hour drive from Melbourne. As well as food, coffee, live music and Tesla rides, attendees will be able to check out Victoria's first 10-star home, which was designed by Clare Cousins Architects, built by The Sociable Weaver and costs only $3 a year to run.
Heathmont House, Heathmont, VIC
This all-electric house ticks all the strict Passive House requirements and then some. Using prefab materials and a whole lot of creativity, the design takes into account the future requirements of its residents and was built with north-facing windows to maximise views of the Dandenong Ranges. 
Retro River Rest, Warrnambool, VIC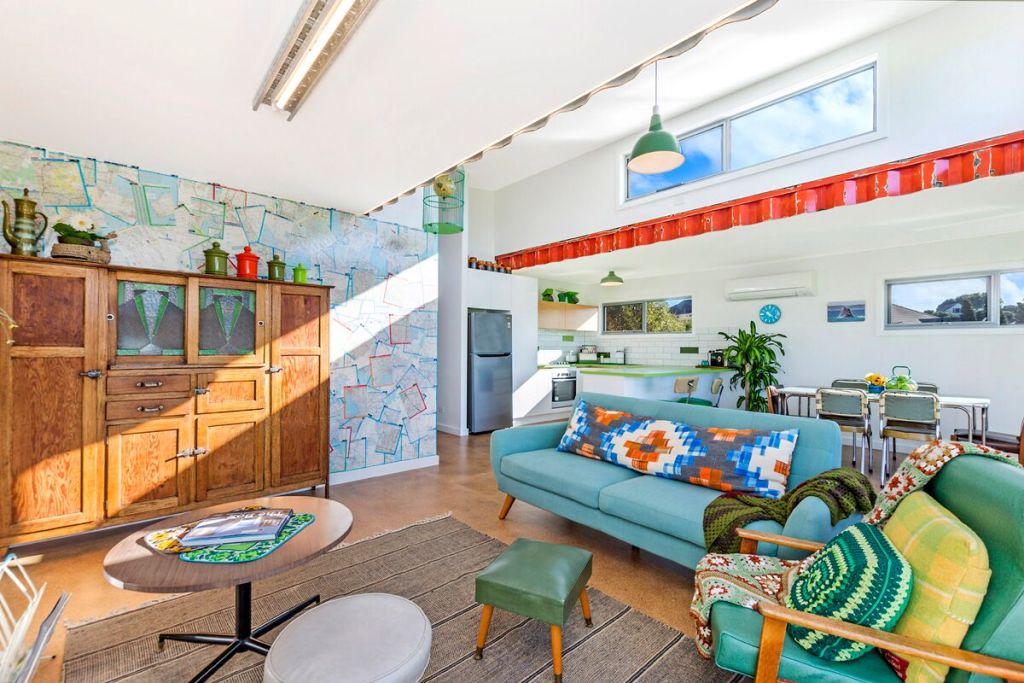 Combining character and sustainability, this quirky, all-electric holiday home is made of shipping containers. The containers themselves have been recycled, as have the internal cabinetry, light fixtures and sinks, and the place is decorated with vintage furniture. Thick insulation and double-glazed windows provide effective warmth against a Victorian winter.  
The Shed — Eco Granny Flat, Naremburn, NSW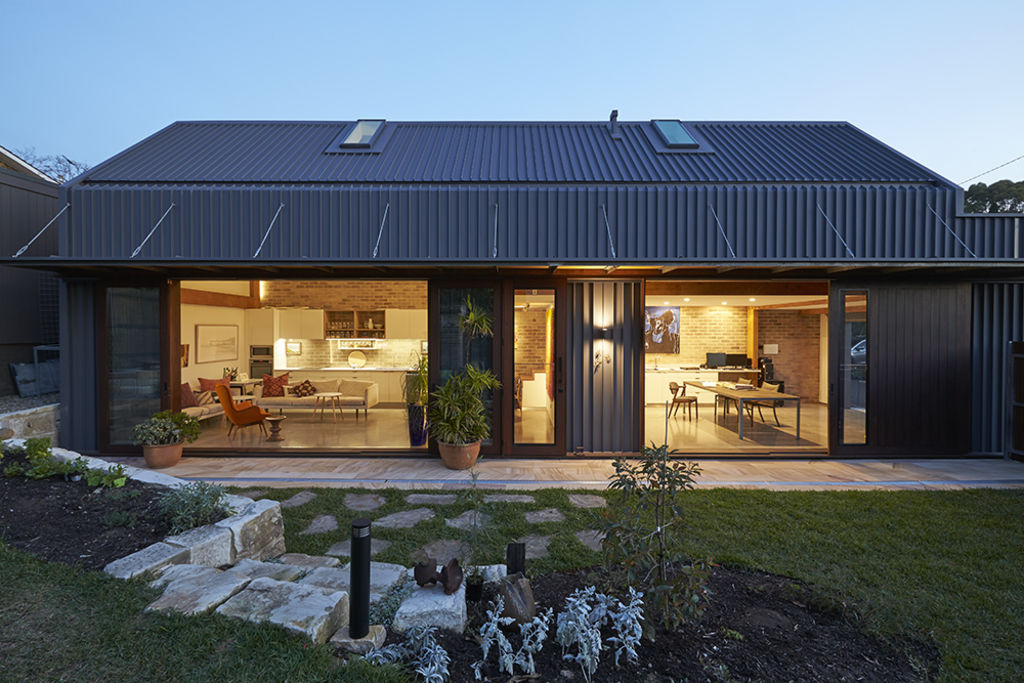 The solar-powered, Passive, 8.8 star "Shed" is a great example of infill and urban downsizing. So-named because it stands on the site of what was once a shed, this luxurious granny flat features recycled materials, including an 80-year-old petrol pump. Visitors will also appreciate the low-maintenance "survive and thrive" garden.
Narara Ecovillage, Narara, NSW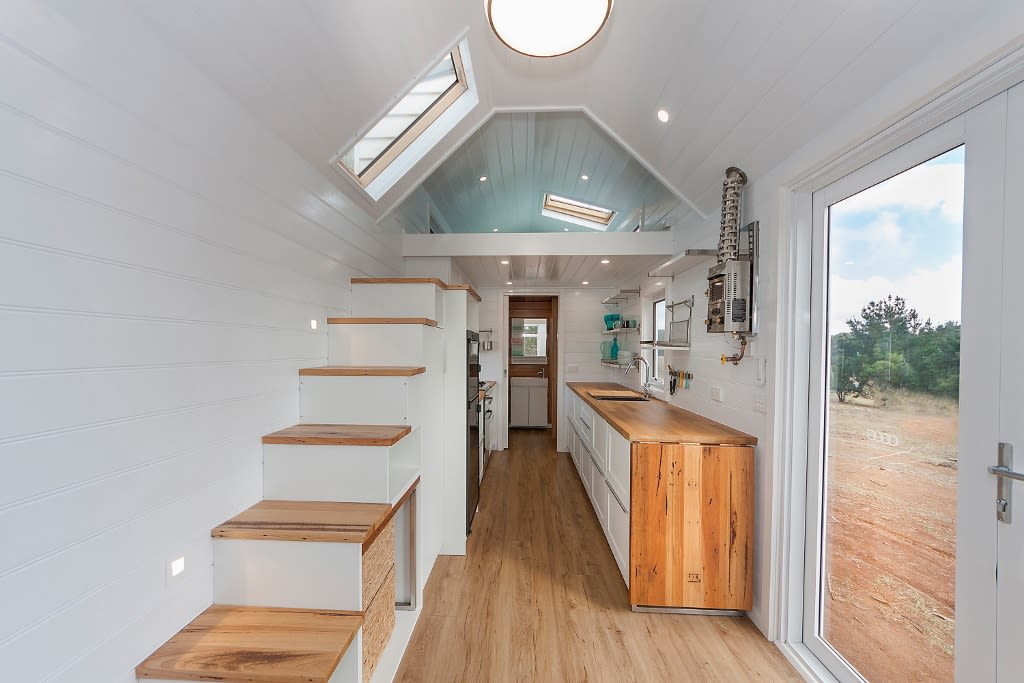 As well as the delightful Tiny Footprint home on wheels pictured, those heading to this village will be able to explore five other highly innovative homes in the one spot. Among them are Candy's Earthship, which was built without producing more than 3m2 of landfill, and Farrell's House, an excellent showcase of creative heating solutions and use of phase change materials.
Thornleigh Passive House, Thornleigh NSW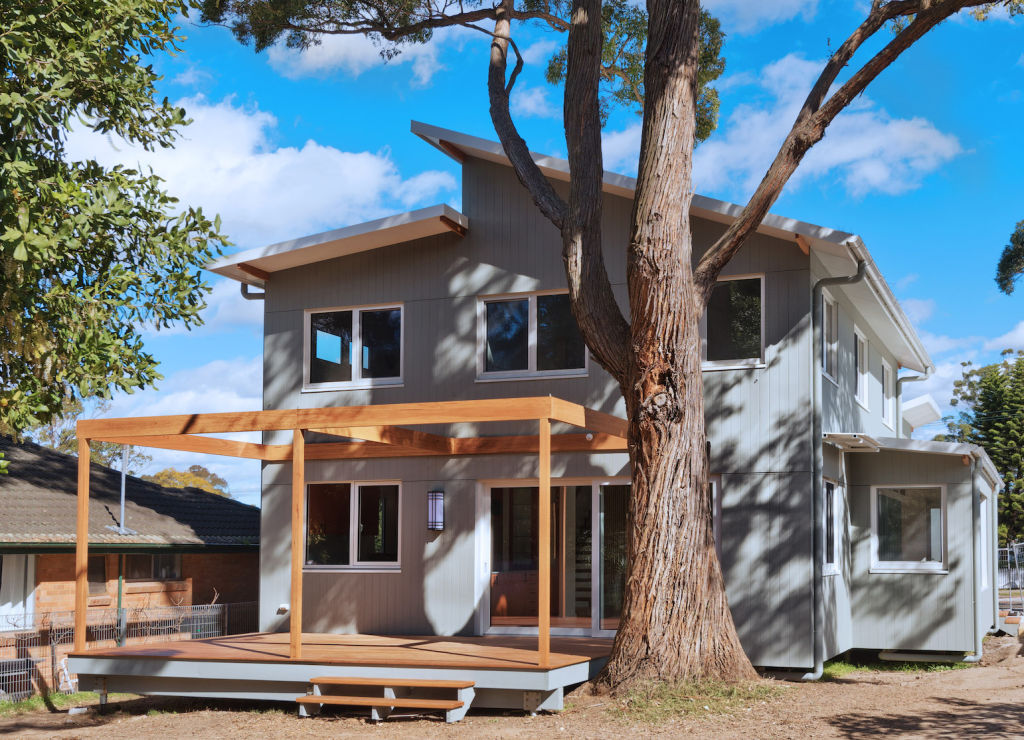 Another great example of a Passive House, this brand new home is one of the first to earn the certification in the Sydney metropolitan area. It makes use of passive solar techniques and has been built to allow for comfort during Australia's changing seasons. It has also literally been constructed around a consideration for nature: a beautiful tallowwood tree was incorporated into the design.
Petrie Terrace Cottage, Petrie, QLD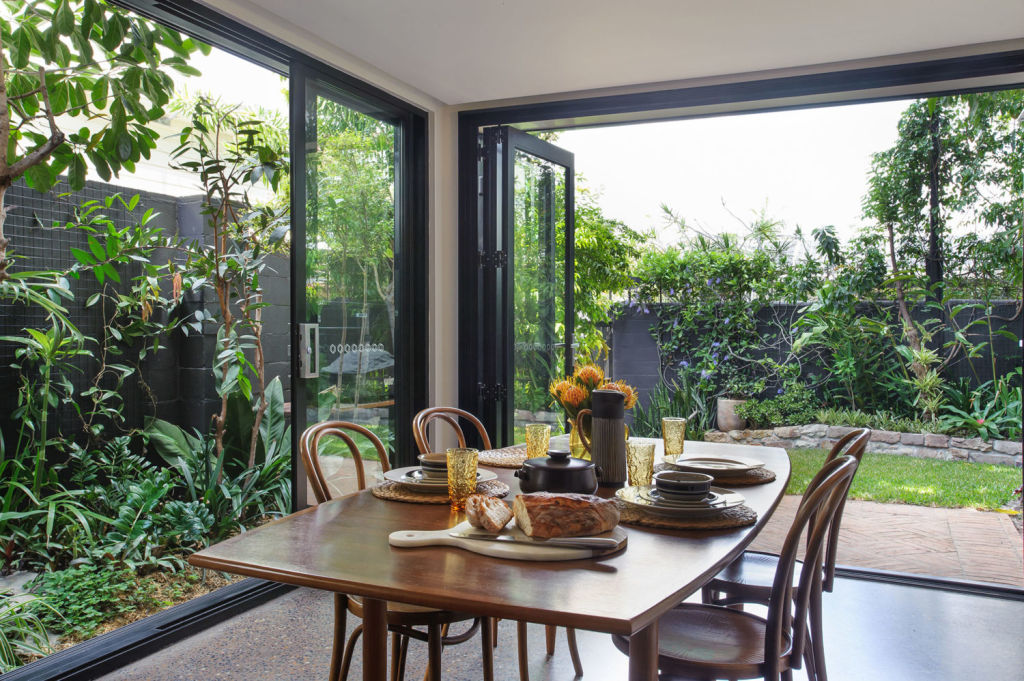 This all-electric home demonstrates that it is possible to achieve a sense of nature and sanctuary in a small inner-city property. Designers have used recycled materials extensively, including windows, doors and timber from the local demolition yard. The renovation also incorporates passive thermal design.