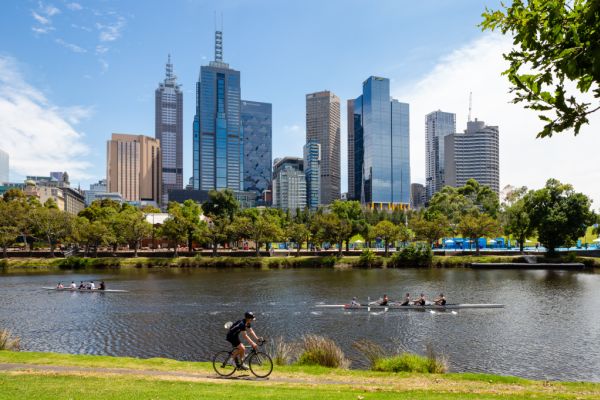 In partnership with City of Melbourne with support from the Victorian Government.
The benefits of buying a home in Melbourne's inner city
If you have ever contemplated a move to the heart of Melbourne, there's no time like the present, according to the city's Lord Mayor, Sally Capp.
With lockdowns behind them, workers are returning to CBD towers, while restaurants burst with the merry hubbub of the well-fed and the city's galleries and theatres light up once more. The "buzz", Capp says, is unparalleled.
"The excitement, the feeling of renewal, the triumph – it's contagious," she says. "I really couldn't imagine a better place to call home."
Capp's love of the city began as a young girl when she was permitted to travel by tram for day trips with her siblings to see a musical or orchestra or enjoy a spot of shopping. 
"It was a special place to be. I sensed it then, and I still have that same feeling now," she says. "There's something really stimulating you get from the city that you don't get in the more comforting quality of the suburbs."
Later, Capp lived in North Melbourne and Carlton (where she now resides), while studying at Melbourne University, before stints living in Perth, London, Hungary and the US. 
"Always, coming home felt very special, and those perspectives made me realise we have a world-class city here in Melbourne," she says.
"World-class" is a label Dingle Partners founder Malcolm Dingle gives the city, too. In his 50 years in real estate, about 40 of them working on the CBD portfolio, he says inner-Melbourne has more to offer residents than ever before.  
"People want to live close to town for all manner of reasons," he explains. "People love to get out and about, to enjoy the cultural things, but it's not just the restaurants and theatre drawing them in, it's the ease of public transport, the amenities; it's the sporting events in the centre of town, the football, the tennis all on your doorstep. It's amazing."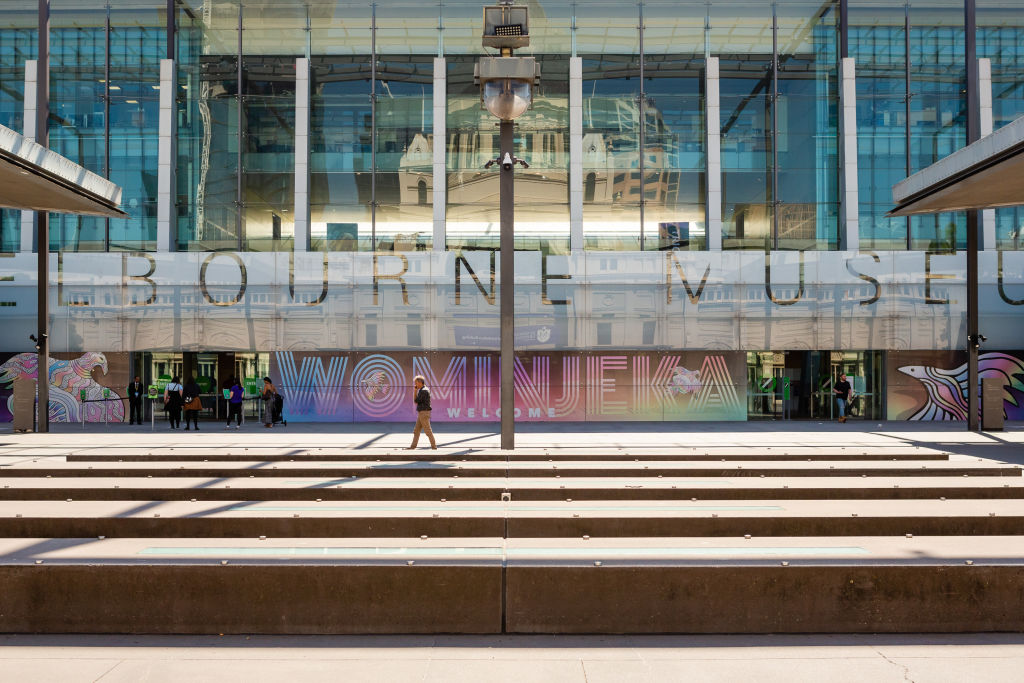 And the city has the real estate to support every age and stage, Dingle says.
"You can get a studio or one-bedroom apartment in the city for $250,000 to $350,000," he shares. "A two-bedroom goes for between $450,000 and about $600,000, but there are some good two-bedders that you might pay up to $1 million for. 
"Then there are luxury apartments that might go for up to $5 million. There's a huge range of good-quality accommodation available for all groups of people." 
 With things returning to normal, Dingle says it's a good time to make the move.  
"The prices in the CBD are very, very competitive," he says. "The price of apartments has not gone up like houses have, so there is a huge benefit of buying in the city now because the prices will improve again. 
"The tourists are coming back, the students are coming back. As soon as the students come back the demand for rental accommodation will increase, the rents will go up and as a consequence of that the prices will go up, so if people buy into the city now they're buying at an ideal time. They're buying when the market is a little bit flat."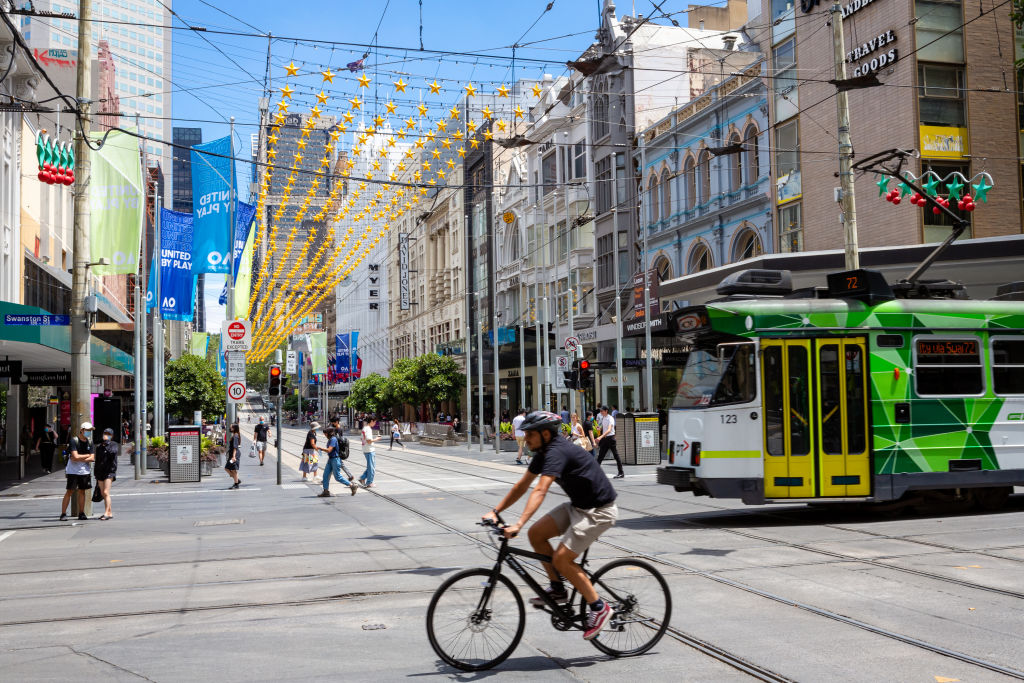 Victoria's new zero-dollar stamp duty offer may make the move all the more tempting. Under the plan, the tax will be waived for buyers in the City of Melbourne, provided the property sells for less than $1 million and has been on the market for 12 months or more. This also includes contracts entered into by 30 June 2022.
For sales of new or recently-listed residential properties in the qualifying postcodes, stamp duty will be cut by 50 per cent, resulting in tens of thousands of dollars in savings for some home buyers.
"It's a fantastic initiative that will make an enormous difference to buyers," Capp says. "It's another example of the myriad ways we are re-energising our incredible city."
Domain's chief economist, Nicola Powell, agrees there is a narrowing window of opportunity for inner-city property hunters as international borders reopen, and it's not just buyers who can pick up a bargain. If you are thinking of signing a lease, now is the time to do it, she adds.
Dr Powell says CBD rents in the last quarter of 2021 were the lowest the city has experienced in close to a decade.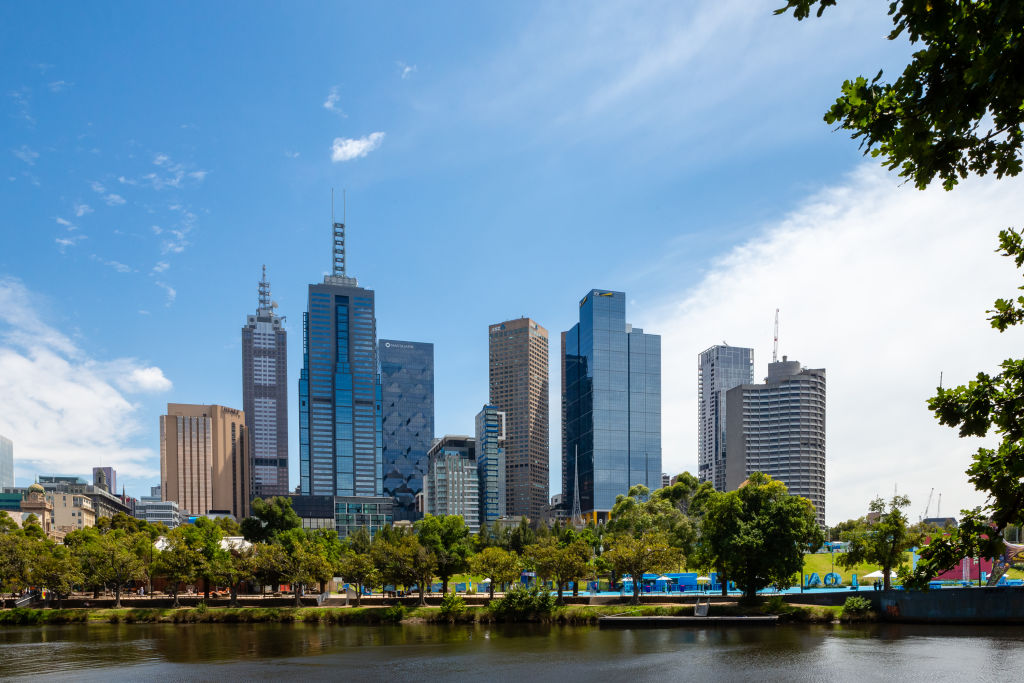 "It's a huge, huge shift, and obviously that has benefits, so they can probably afford a larger home [now], an extra bedroom. It means they could save more and have higher levels of savings that can then be put in that savings pot to buy a house. So, I think there are positives for those looking to relocate into the city and save some money."
For the Lord Mayor, city life, particularly now, is a no-brainer.  
"You can still find those moments to relax in the city, but I've had nearly two years of not being able to do much, and I'm just bursting to get out and see all that I can, attend events and workshops, theatre, galleries and museums. That's what I'm yearning for. 
"All you've got to do is walk out your front door and be swept up by the action."
This article is brought to you by the City of Melbourne with support from the Victorian Government. Find out how you could pay $0 stamp duty on your next home purchase at housesmelbourne.com.au