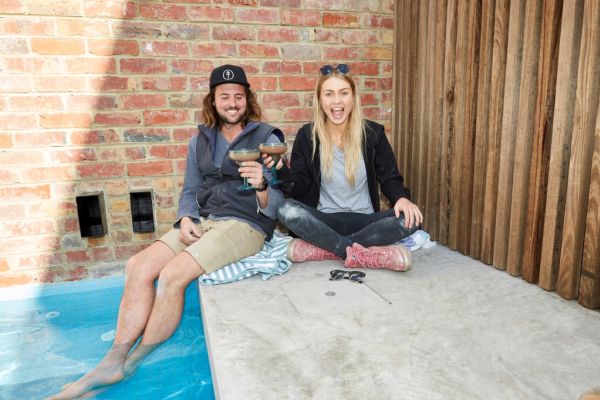 Where are they now? What your favourite former Blockheads are up to
There can be no doubt that the juggernaut that is The Block can have a life-changing impact for contestants. 
Not only is there the opportunity to bag $100,000 in winners' prize money as well as any profits from auction day, but the renovating show is often a launchpad for many former Blockheads.
While some embrace their 15 minutes of fame then return to their former jobs, others have embarked on successful new careers in interior design, construction and fashion. 
We take a look back and see where some of the past stars of the show are now.
Josh and Elyse (season 13)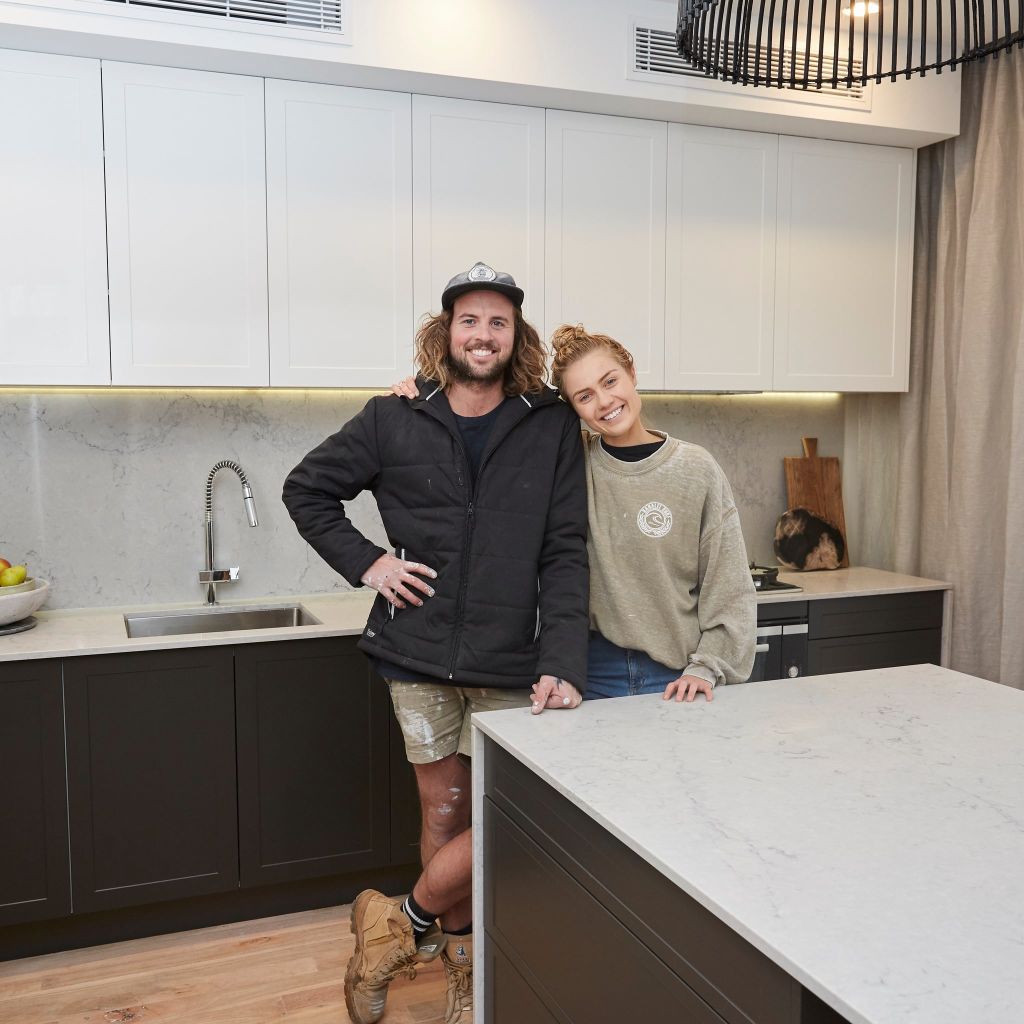 Elyse Knowles was one of the most high-profile personalities to appear on The Block. The model and her carpenter partner Josh appeared on the show in 2017 and pocketed a cool $547,000 after selling the home to comedian Dave Hughes.
Since their winning stint on the program, the pair sold their renovated home in Melbourne's Coburg before moving to Byron Bay in 2019.
This year has been a big one for the couple, launching building and design company J & E Projects in March, tackling another renovation project on their recently purchased home, and announcing in September that they're expecting their first child.
Matt and Kim (season 7)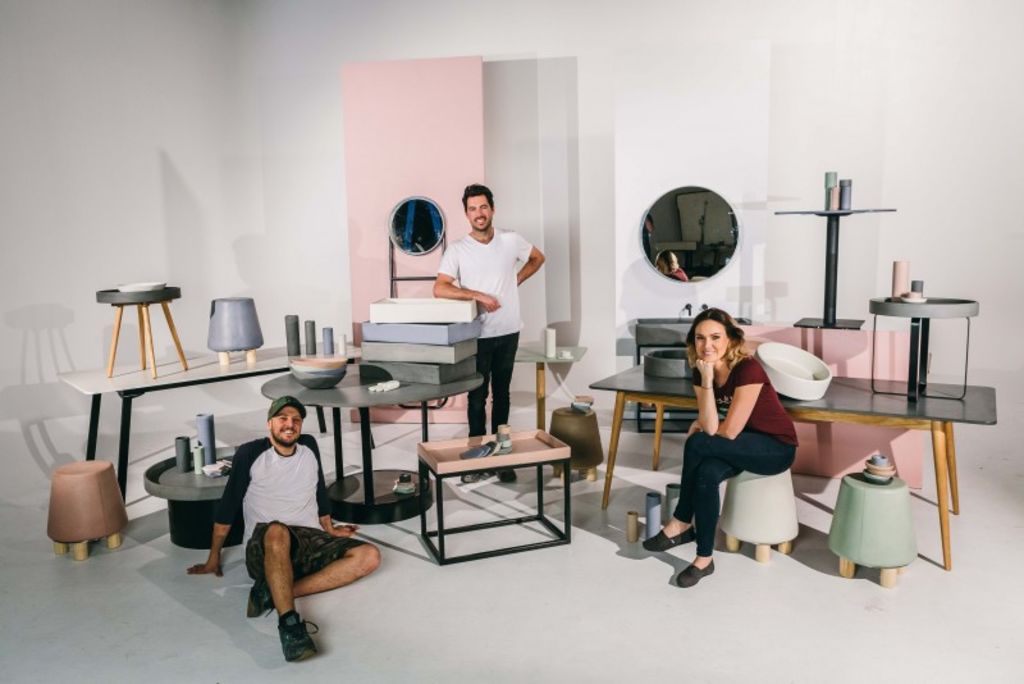 They're probably most well-known for the artistic flair they showed in The Block Sky High season, after judge Neale Whitaker dubbed their Jackson Pollock-inspired bedroom a "crime scene". The renovated apartment in South Melbourne nabbed the pair a $250,000 profit and recently hit the market for the second time, selling for $1.9 million in July.
The Perth-based couple have since toned down their garish style, launching a highly successful concrete business Nood Co., specialising in bathroom basins and furniture – everything from coffee and dining tables to mirrors and sofas.
It's been a successful year for the company, after showcasing their designs at Maison & Objet design fair in Paris. You may have also spied the chic sinks on this season of The Block, with many teams featuring the hand-made basins throughout the homes.
Josh and Jenna (season 4 and 6)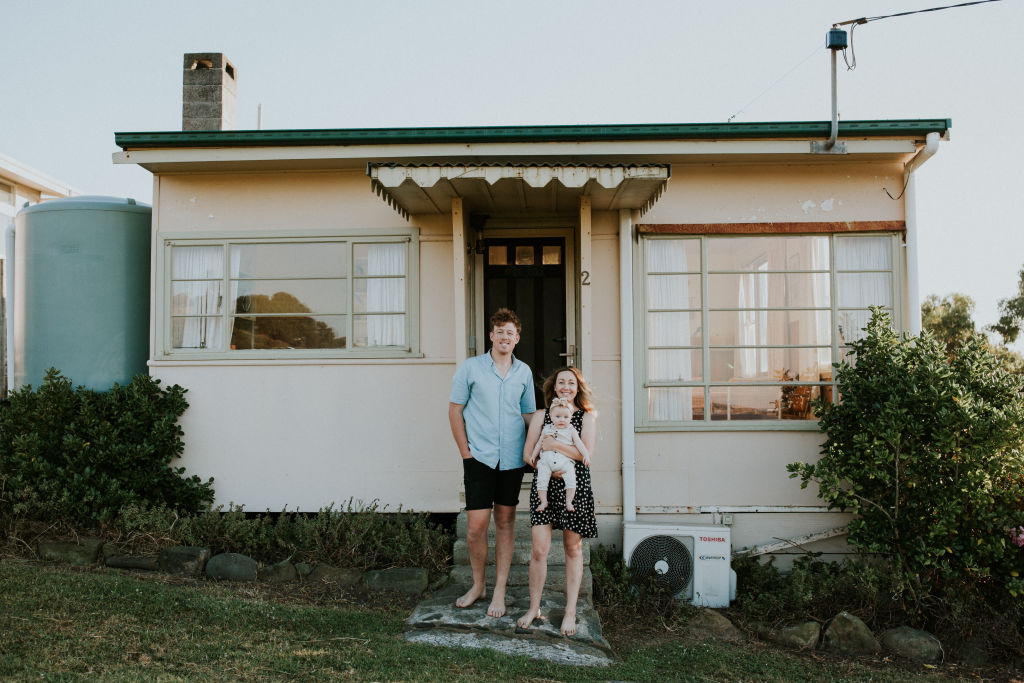 They're the couple that got engaged on national television back in 2011, and have not looked back since their shock loss in season 4.
Interior designer Jenna and plumber Josh have gone on to renovate 10 properties, including their own gorgeous cottage in North Melbourne; launch their own design business Bicker; and Jenna founded Design School, an accredited interior design school offering courses, masterclasses and workshops to anyone keen to learn the craft. The couple also welcomed daughters Freddie in 2017 and Story in January.
View The Block properties for sale
House 1, Harry and Tash: 364 New Street, Brighton
House 2, Sarah and George: 362B New Street, Brighton
House 3, Daniel and Jade: 362A New Street, Brighton
House 4, Luke and Jasmin: 360B New Street, Brighton
House 5, Jimmy and Tam: 360A New Street, Brighton
Michael and Carlene (season 9)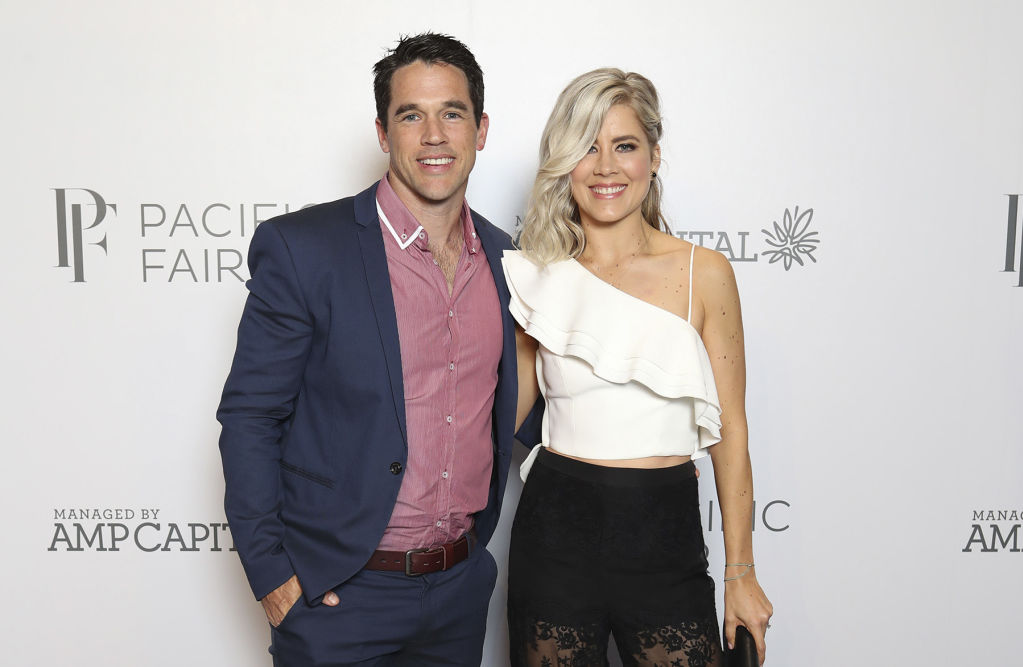 Block fans held their breath ahead of Michael and Carlene's auction in 2014, and shared in the disappointment as the couple clocked a meagre $10,000 profit on their apartment in Prahran.
Six years on from the Glasshouse season, and the couple have appeared in another Channel Nine renovation show Reno Rumble (again tasting disappointment after being booted out in week one) before taking on hosting duties on Ready, Set, Reno and Open Homes Australia. 
Together, interior stylist Carlene and licensed builder and qualified carpenter Michael launched Cedar + Suede, a home design and construction service and renovated their own family home in Queensland's Tallebudgera.
Not content with limiting the reno projects to established homes, the duo also unleash their signature style on vintage caravans, documenting the process on the Instagram handle @thisoldvan.
Alisa and Lysandra (season 7 and 8)
These stylish sisters and former cops first appeared on our screens in 2013, taking out the win on The Block Sky High and returned the following year to appear on Fans v Faves.
In 2014, the pair launched Alisa and Lysandra Interiors, working on both residential and commercial projects. In 2017, they purchased a heritage-listed 1890s Victorian terrace in Melbourne's swanky Albert Park and documented the renovation process for their online design series, The Design Duo.
If that wasn't enough, this year saw business-savvy sisters launch a personal care range in the midst of a global pandemic. Al.ive Body offers Australian-made hand sanitiser, hand wash and moisturisers. The chic products can be seen in many of the bathrooms in this season of The Block.
Tess and Luke (season 15)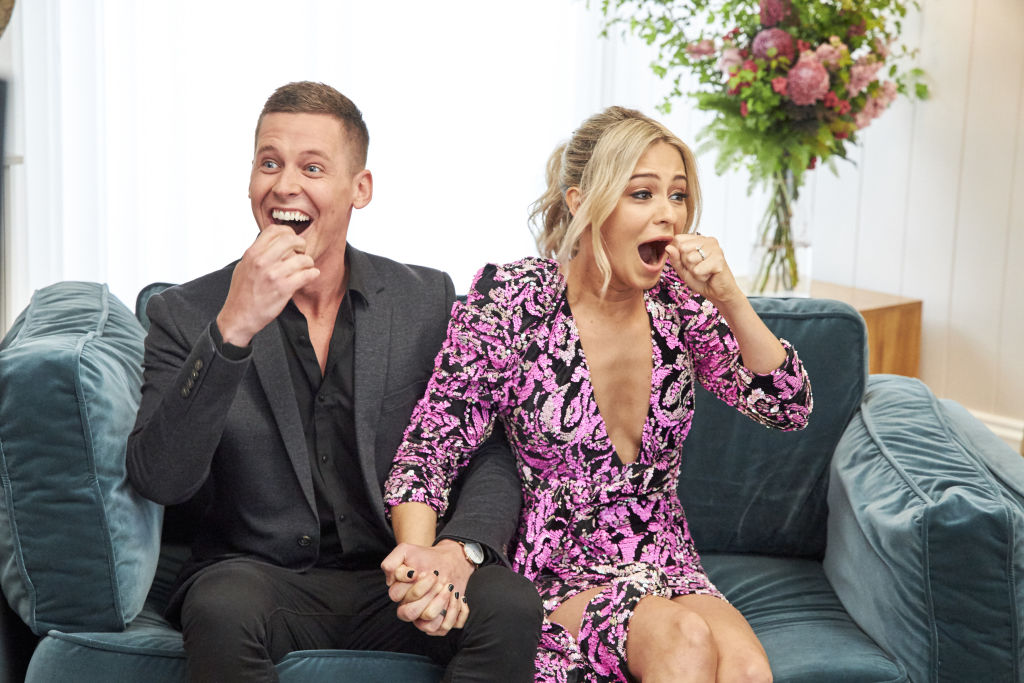 It's no secret the married couple struggled throughout their time on The Block, renovating a large terraced home in St Kilda. They won the least amount of rooms throughout the season, so when the pair took out first place last year and pocketed a whopping $730,000, it was a win no one saw coming, not even the duo themselves.
Since leaving Melbourne, the couple returned to Cairns and are working on drafts for their own home renovation, encouraging their Instagram followers to give feedback on their designs.
Steve and Chantelle (season 8)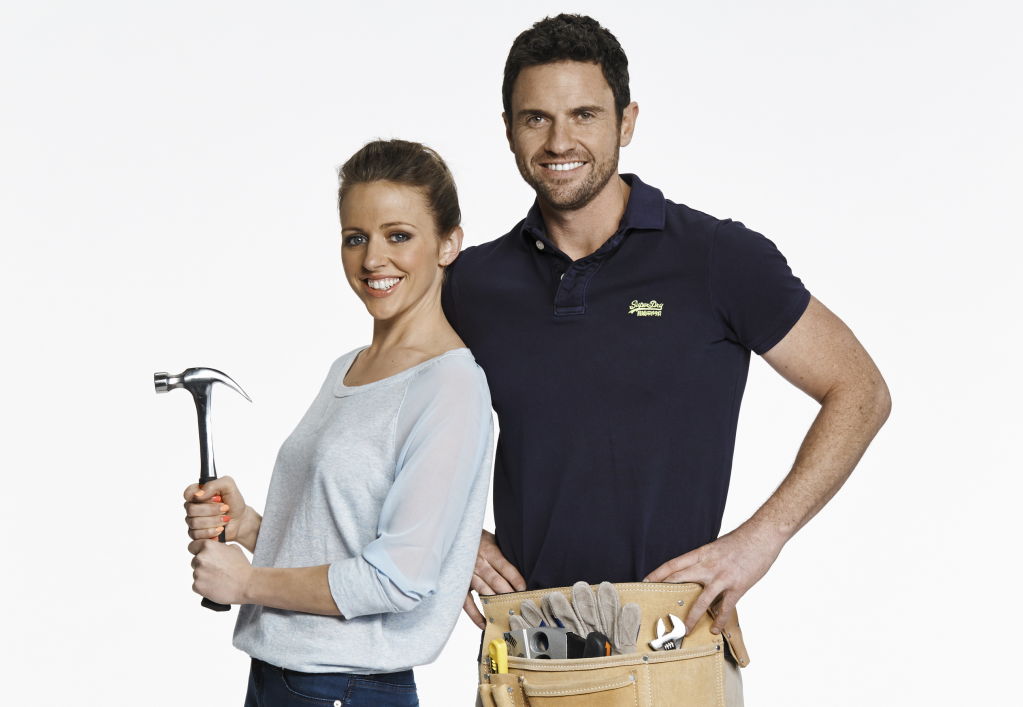 The couple appeared on the Fans v Faves season up against Alisa and Lysandra and Super Ks Kyal and Kara and, while renovating rookies, they walked away with $736,000 and first-place bragging rights.
They split after the show and Steve returned to his job as a chimney sweep (making a surprise appearance in last year's show to help Matt and El'ise). Chantelle went on to found Ford Millinery, specialising in hand-crafted hats, fascinators and head pieces. The classy headwear has been worn by a raft of celebs, including Nadia Bartel, Kelly Rowland, Jen Hawkins and Delta Goodrem.