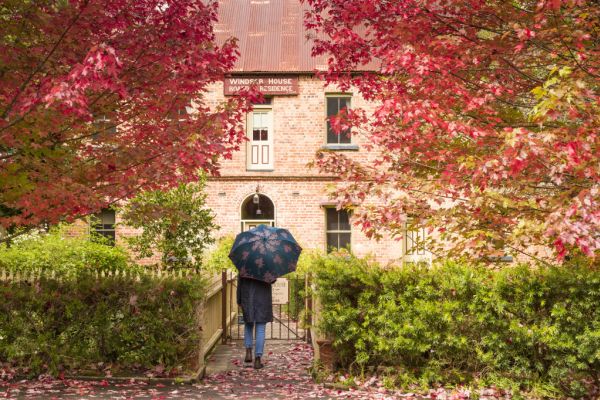 Windsor House: The couple who took on one of Walhalla's gold rush classics
In a steep mountain valley two hours east of Melbourne, the tiny town of Walhalla makes up for in charm what it lacks in actual people (the population stands around 20).
The restored gold rush-era buildings and surrounding natural beauty draw thousands of visitors every year.
Last year two of those visitors, Gaele Whitehouse and her husband Mark, bought one of Walhalla's grandest buildings. Windsor House is believed to be the town's oldest surviving brick residence and is certainly one of its most photographed haunts.
Hear from Aussies taking grown-up gap years on Somewhere Else: 
The property had been on the market for four years.
"Mark and I are sort of serial renovators," Whitehouse says. "We'd been eyeing off Windsor House since the 1980s. We never thought we'd be able to afford to buy it. But no one wanted to take it on because it needed a lot of work."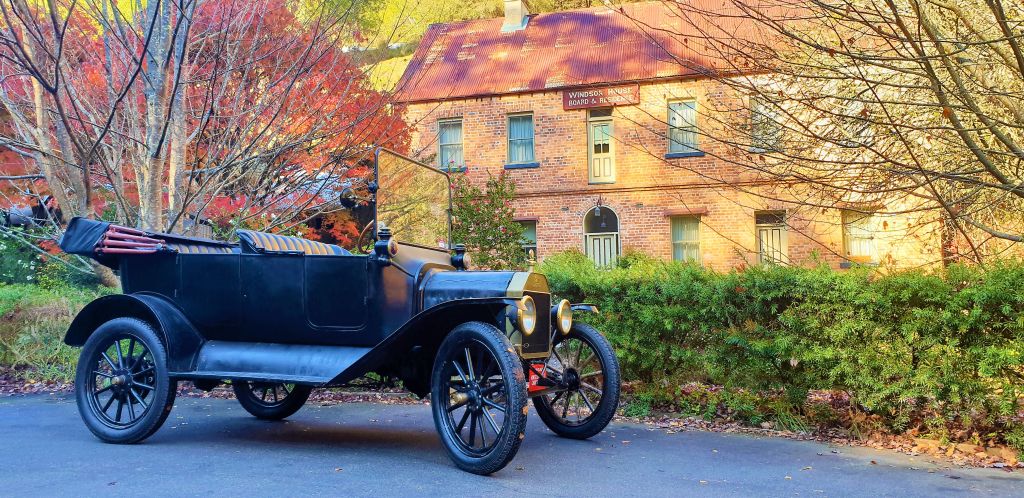 As a history buff and practising ceramicist, Whitehouse was drawn to the house's backstory, so much so that she contacted relatives of the home's original builder to get the lowdown.
It was built by German immigrant Johannes Gloz, who landed in Walhalla in the 1860s looking for gold and subsequently brought his brother's widow and her son to Australia too. Gloz and his stepson built Windsor House through the 1890s using bricks they made by hand – some 90,000 of them.
"In my mind – this is my interpretation – Windsor House is like the Taj Mahal to [Gloz's] wife," Whitehouse says. "He marries his brother's wife, then builds this beautiful house for her."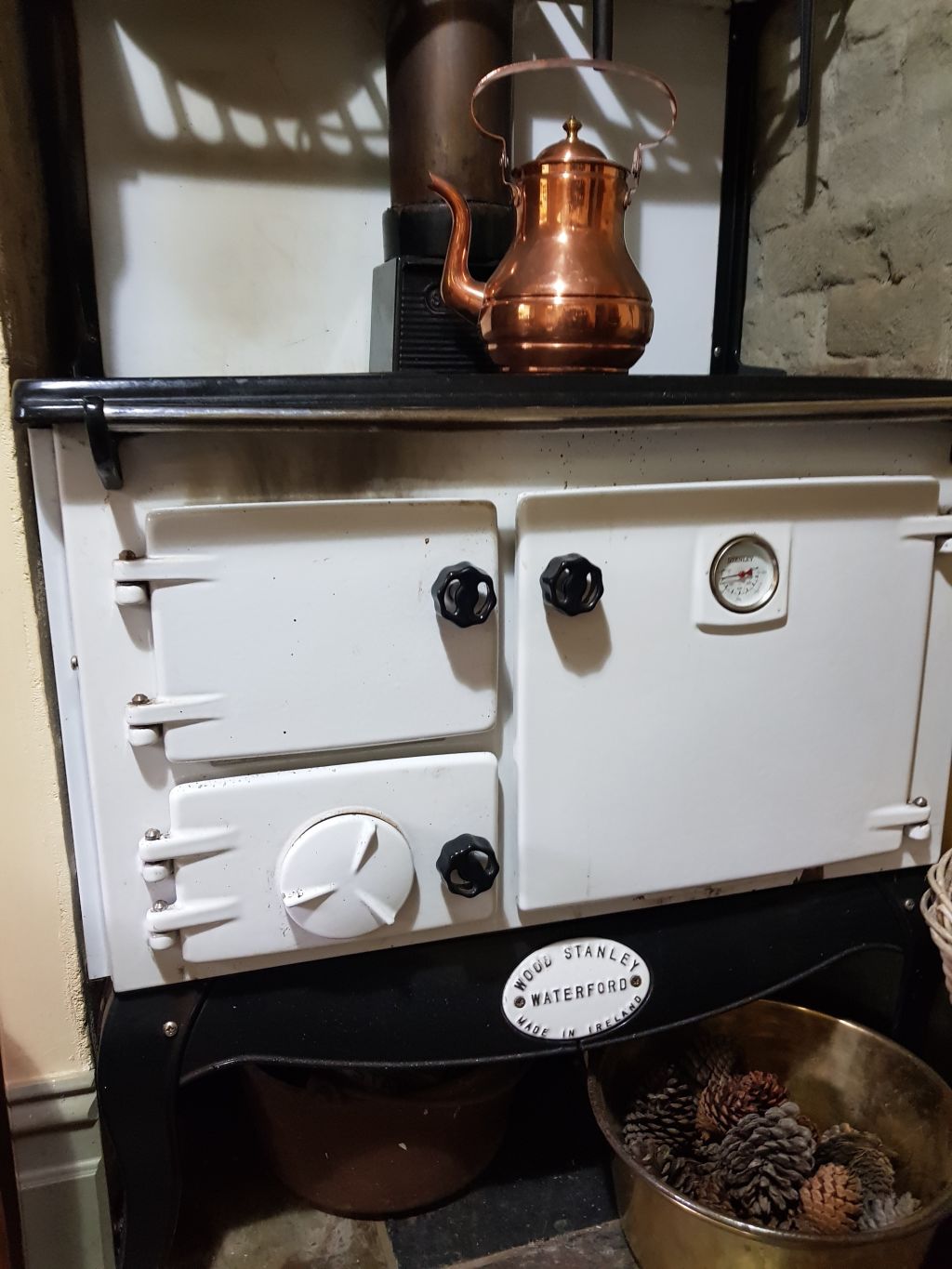 Now run by the Whitehouses as a B&B, the home is set across three-levels. The ground floor houses the kitchen, lounge and dining spaces, furnished with antiques including a 10-seater table where guests can share a communal breakfast.
That floor also houses the original wine cellar, accessed via a corridor partly made of the exposed rock into which the house is built.
A steep staircase leads to five bedrooms, one with an en suite, and a larger bathroom shared by the other four rooms. The Whitehouses decided to retain this original layout. "It's an old house. We don't want to change the character to put modern toilets in."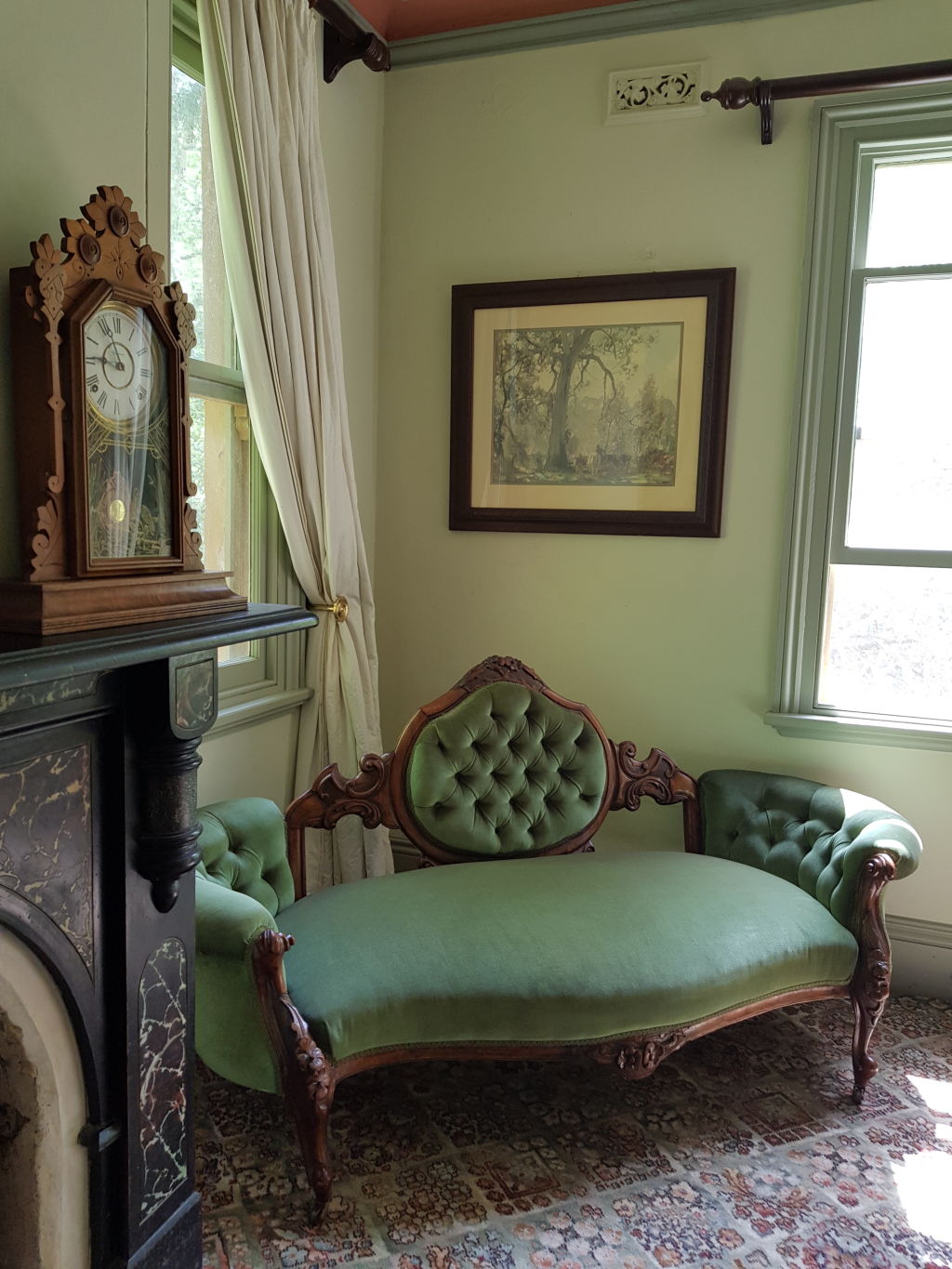 The top floor is up another steep set of stairs, with an attic that's still unrenovated but "hopefully in the future we'll be able to do a grand design up there".
The grounds of the property hold other historical relics too. Out front lies an old well, hand-dug by Gloz, now covered over. Behind the house lies the stone ruins of the cottage the Gloz family lived in while building Windsor House.
Being one of the oldest homes in an almost deserted town, it's unsurprising that Walhalla's popular ghost tour makes a stop outside, telling stories of purported hauntings.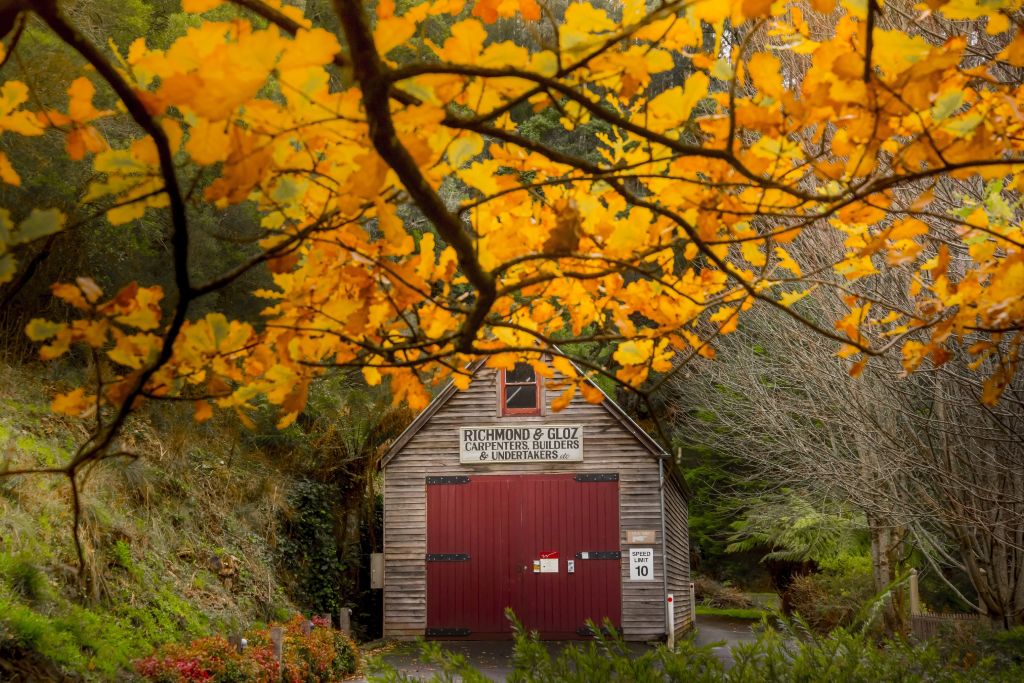 Yet the only creepy visitor Whitehouse has seen loitering about the place is of the lizard variety – a 1.5-metre long lace monitor occasionally seen ambling through the gardens.
"It's a local apparently," she says of the goanna. "They call it Frankie."
In the near future, Whitehouse hopes to bring art retreats to Walhalla; attendees can experiment with glass and clay in Windsor House's pretty old shed then make themselves at home in the main residence. For now, the B&B is closed to guests in line with current coronavirus advice, but Whitehouse is eagerly looking forward to welcoming people as soon as restrictions allow.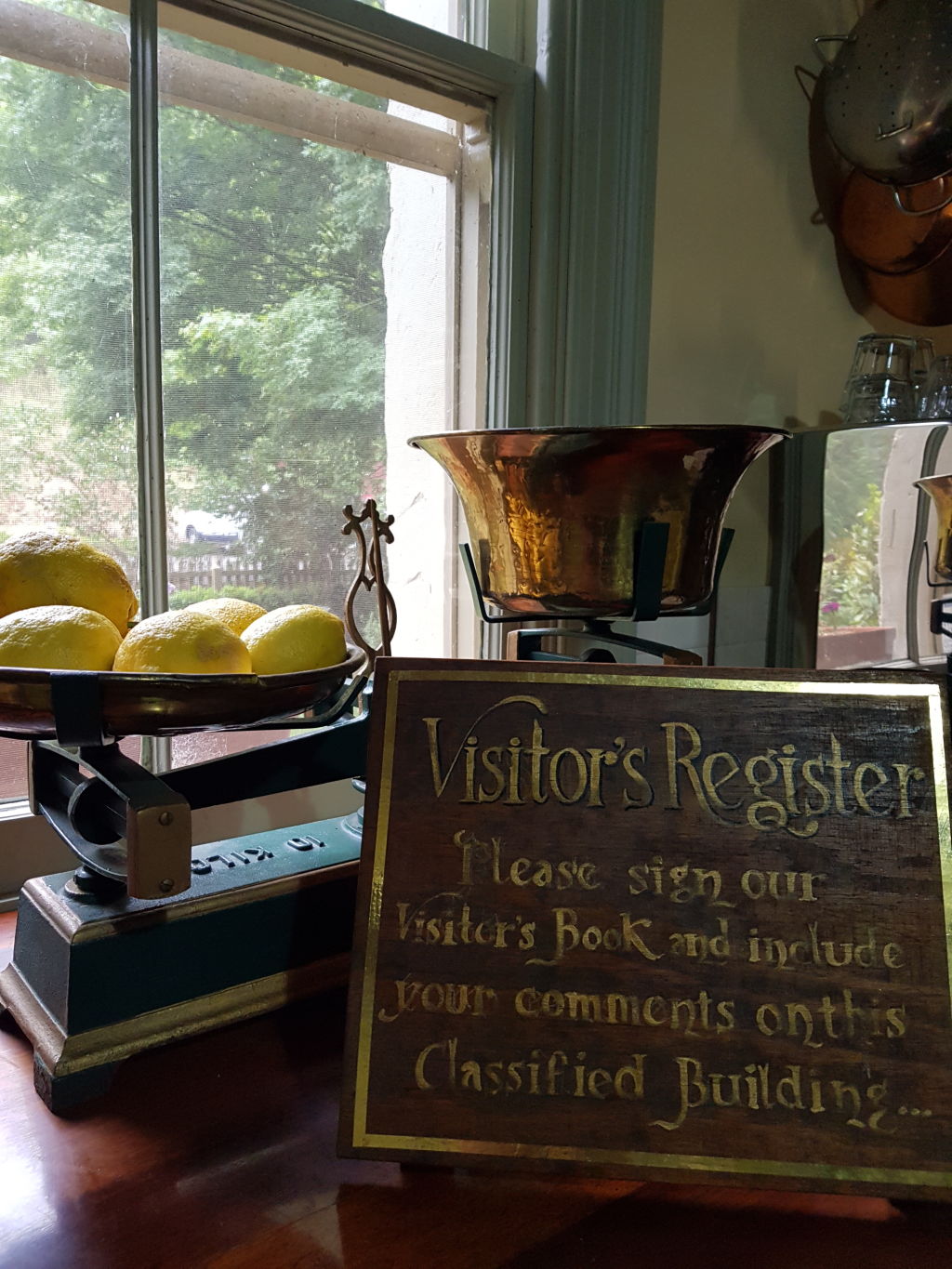 Until, then the quiet beauty of the village with its soundtrack of lyrebirds, parrots and kookaburras is a comfort to the couple.
"My favourite spot is under the apple tree," Whitehouse says. "I can sit there and knit with a glass of wine, and just look at the building, and it's so peaceful. All you hear is the birds … It's just so relaxing. Except when you see Frankie."