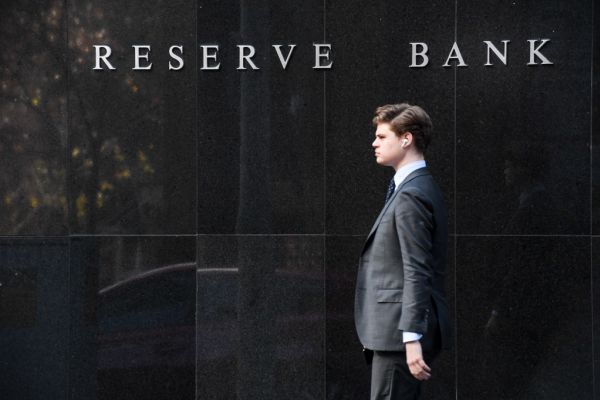 February interest rate announcement: RBA holds cash rate steady as house prices surge
The official interest rate is being held at its record low of 0.10 per cent, the Reserve Bank of Australia has announced after its February 2 meeting.
The 'steady as she goes' decision was widely expected by economists around Australia, despite the 2020 surge in house prices revealed in the latest Domain House Report of 4.5 per cent across all national capitals and 7.3 per cent across the regions.
But that house price growth is leading to predictions that the cash rate may end up rising before late 2023, flying in the face of the Reserve Bank's reassurance in November 2020 and its current expectations that the current low rate would last at least three years.
"I think the Reserve Bank will be increasingly concerned about rising house prices and see that as a threat to economic stability," said Angela Jackson of Equity Economics. "They'll be worried about increasing levels of household debt and housing unaffordability.
"In a position where so much of household budgets is consumed by housing, that means there's less available for spending on other consumption goods, which will distort the overall efficiency and stability of economic growth. They won't want to further fuel house price growth, so they may move to neutralise the impact earlier than originally signalled."
But it definitely does rule out any more cuts in the cash rate, even though the economic recovery is still in its earliest days and the COVID-19 pandemic is creating a great deal of uncertainty.
On the plus side, however, the Australian economy is bouncing back much more strongly than predicted, with 3.2 per cent growth expected this year, and unemployment seen as unlikely to exceed its current 6.6 per cent. There's optimism, too around the sharemarket and consumer confidence and spending.
Global indicators are looking promising as well, with China's growth this year forecast to be 6.3 per cent rather than the 4 per cent suggested six months ago, before its pick-up, and the US on a more stable footing with new stimulus measures and a vaccination program.
In Australia, other economists believe our 0.10 rate will see out the long-term so that the local upturn is not jeopardised.
"The RBA said in November that the rate of 0.10 per cent would stay for the next three years and they're not going to change that any time soon," said NAB chief economist Alan Oster.
"And although all the economic indicators are going well, there's no chance of any interest rate change before the end of this year, and it's unlikely they'll change it before late 2023. We're still very much in the recovery phase, and the strength of the housing market won't make much difference."
At least in the medium-term, the continuation of low rates is good news for home buyers and mortgage-holders. It means the new flood of first-home buyers into the market will continue, and that home owners may be encouraged to upsize as credit remains so cheap.
There's been evidence, too, that investors are returning to the market, with Australian Bureau of Statistics finance figures showing that around 10,000 people invested in property over the 30 days of October last year.
"Obviously the main beneficiary of reduced interest rates over the last 12 to 18 months has been the property market," said Mathew Tiller, head of commercial at LJ Hooker. "Buyers have really jumped in."
"But, I wouldn't expect the rate to go up. If the broader economy is still a bit sluggish, then it's important to keep the rate low. But if there's too much heat in the housing market, we'd expect someone like APRA to step in instead and try to tighten lending restrictions on banks to slow the property market in a more targeted way."
BIS Oxford Economics' Sean Langcake also believes it's better to make policy changes rather than alter the interest rate. "It's business as usual," he said. "You'd always look at emerging threats globally, but everything is looking very positive, even though the vaccine rollout has been a bit problematic in some areas.
"The unexpected Senate result in the US has put its outlook for growth on a slightly better setting, even though there are chances of snap lockdowns because of the virus. But growth in Australia is ahead of where we expected it to be, which bodes well for household consumption and retail sales, although wages growth still has a long way to go."