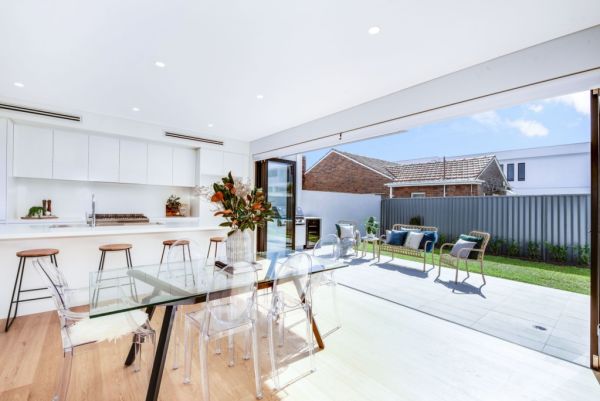 HomeBuilder: Can you get a renovation loan and still fall under the income threshold?
Property experts are sceptical about the federal government's new HomeBuilder scheme's ability to genuinely help people on lower incomes renovate their homes.
The scheme gives grants of $25,000 to singles who earn up to $125,000 a year and couples who earn up to $200,000 a year combined who are renovating their homes.
But the catch is the cost of the reno must be between $150,000 and $750,000 and the pre-renovation value of the home must be under $1.5 million. The money also can't be spent on pools or granny flats.
"We've had a lot of phone calls about this but plenty of people don't meet the criteria, which is typical of these government announcements," says Southshore Finance director Michael Coombes.
"I've also had people who have signed contracts over the past few weeks now want to rescind them. But that's between them and the builder."
Are banks still providing renovation loans?
Pure Finance managing director Brendan Dixon says banks do have appetite to lend money for major renovations.
But he says they want to see a building contract that covers the entire project. "This gives lenders confidence the work will be finished for a set price and to a good standard. The last thing anyone wants is an incomplete reno, especially if the home owners can't afford to borrow more money to finish it."
Scott Kuru, founder of Freedom Property Investors, says people who are able to access the scheme will likely get most of the funds they need by drawing on the equity in their home. This means getting an extra loan on top of your mortgage, based on how much your house has gone up in value, and using this money to fund your renovation.
"This is the simplest way to finance a reno and banks are comfortable doing it because you're not borrowing more than your house is worth. With interest rates so low, it's a cheap way to access the funds. And renovating could be a better option than moving to a new home."
Dixon says there's another way to use the equity in your home for a make-over. "If it's a major job, we use the future value of the property 'as if renovations are complete' to get finance. But this depends on the property and the scope of works."
How much can eligible HomeBuilder applicants borrow?
Dixon says a household earning $200,000 could potentially borrow up to $1.2 million. "So if a couple already has a $1 million home loan, then they could potentially borrow a further $200,000 for a major renovation.
"You'd need to earn $100,000 a year if you're looking at a construction project like a house-and-land package for the maximum allowable renovation value of $750,000, if you wanted to borrow 80 per cent of the purchase price."
Felicity Heffernan, chief executive of Property Loan Advisor, says HomeBuilder is likely to be of only limited use to people living in the major capital cities such as Sydney and Melbourne, where property prices and living costs are higher than in the rest of the country. "Families in those markets need $200,000 just to live on."
Heffernan says there are also a lot of other people who will just miss out. "I have a couple who are clients who are only just over the combined income threshold. The male applicant earns $151,000 a year and the female applicant earns $50,000. They are about to construct a $400,000 home on their land valued at $500,000. So they will just miss out."
As to whether this is likely to get the market moving, Heffernan says it will only be in certain niches. "A lot of people have a love affair with renovating. So weekend reno warriors could be inspired to buy a fixer upper or hire a builder with the extra $25,000.
"We could see a lot of those little fibro three-bedroom, one-bathroom cottages on a quarter-acre block change hands. That would be a boost to the construction sector."