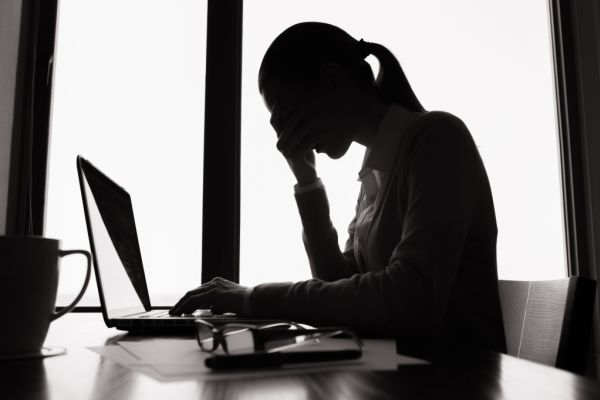 What to do if you can't pay your mortgage
There may be times in your life when, for whatever reason – relationship breakdown, a sick child or your own illness – you are unable to meet your mortgage repayments.
If this happens to you, there are many steps you can take to minimise any fallout.
What are your options if you can't meet loan repayments?
If you used a mortgage broker, they can assist you before you default on the loan by looking for a more economical lender or a different loan with your existing lender, according to mortgage broker Jane Slack-Smith from Your Property Success.
"You can also negotiate with the hardship team with the lender involved and obviously you can sell – although this is a last resort," she says.
If you choose to work with your bank to find a solution, the earlier you do this, the better.
"If you let them know after three late payments or no payments, they will be less enthusiastic than if you give them a heads-up in advance that you anticipate issues repaying your loan," Slack-Smith said.
"I have a client I have worked with for more than 10 years. She had breast cancer surgery and has not been able to return to her job. When her loan goes from interest-only to principle and interest in 2020, she thinks she will have trouble paying.
"We formed a plan to talk to the hardship team at her lender and they looked at reducing her rate now and also suspending payments for six months while she rebuilds her health and employment opportunities."
Lenders are prepared to work with people who work with them but, as Slack-Smith says, ultimately the bank is a business and it requires funds to be repaid.
Can the bank force you to sell your home?
The worst-case scenario is a forced property sale. When this happens, properties can be sold at below-market value, which is another reason to be on the front foot and sell on your own terms if you anticipate issues repaying your mortgage.
Before a bank will force a sale, it will usually give the borrower a grace period to allow them to address the issue, Slack-Smith says.
"Depending on the state you live in, the lender will issue you with a notice to pay and give you a timeframe to do this," she said.
"If these conditions are not met, technically they can call the whole loan in and evict you from the property and sell it to recover the debt you owe them. But this is unusual and they really try to work with people through these issues."
How long does the bank have to give you?
Under law, banks are required to send a default notice and give the borrower 30 days to rectify the payment.
If the payments are not made and if the borrower does not enter a payment plan or approved hardship arrangement, the bank can foreclose. However, most banks issue a statement of claim and apply for judgment before foreclosing.
Leasa Mayes, a financial counselling team leader at Care Financial Counselling Service, agrees banks are usually prepared to listen and work with borrowers towards a resolution.
"They may provide a period of hardship, defer payments or charge interest only on the loan for a period, depending on what suits the particular situation," she said.
"Periods of unemployment or illness happen to many people so banks have procedures in place to assist in these circumstances."
There may, however, be penalties. "Interest may still accrue and the late payment history will appear on the borrower's credit score," says Mayes.
Borrowers can negotiate and make a complaint through the Australian Financial Complaints Authority if they believe the bank has not considered their offer. This will stop legal action while the complaint is being considered.
As a worst-case scenario, if the borrower, along with the bank, is unable to come up with a resolution to keep the home, the bank may give the borrower time to sell the property.
No matter which path is the preferable one, the message to borrowers who are worried that they may not be able to meet their mortgage commitments is to contact their bank, mortgage broker or a financial counsellor as soon as they become aware they are in potential trouble.
That's the best way to contain any damage and get back on a firm financial foundation.