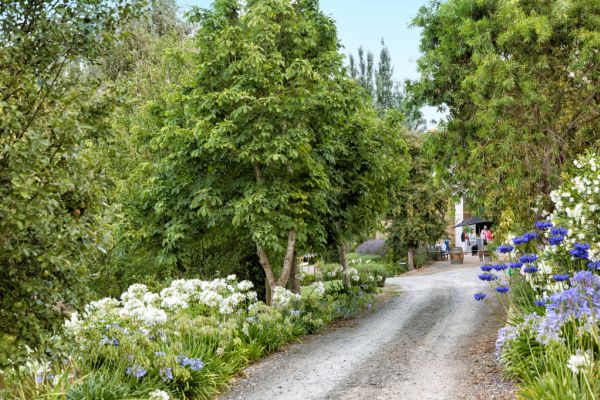 The Adelaide Hills: a slice of 'foodie' paradise and a relaxing place to live
Apple pie or pear crumble? 
On a quiet Sunday afternoon, that could be the most important decision you'll need to make when life slows down a little after moving to the Adelaide Hills.
As an almost-lifelong resident, Susie Green has had to make this tricky choice more times than she can count.
Growing up in Bridgewater, Green shifted away for a couple of years for work then returned to the Hills in the early 1990s.
She married apple grower Simon and has lived in Lenswood for the past 28 years. She is now the CEO of the Apple and Pear Growers Association of SA.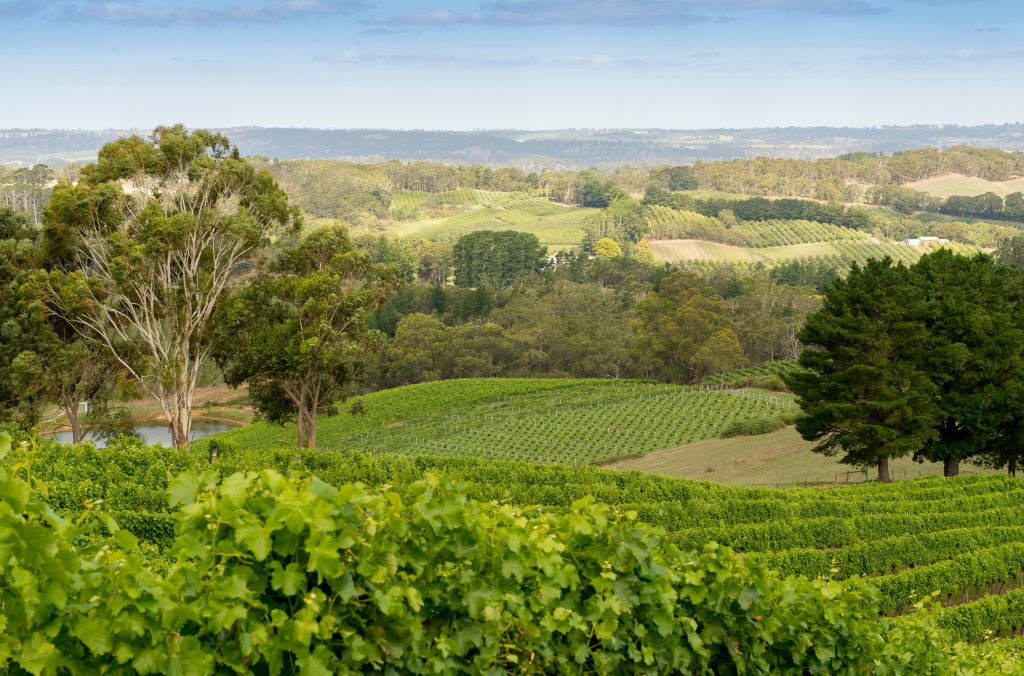 Food, glorious food
"In my opinion it's one of the best places you could live – we have the best of everything here," Green says.
"We've got a beautiful natural environment, fantastic fresh local produce all around us, we're only a stone's throw away from the city but it's far enough to still feel quite rural."
From apples, pears, cherries and strawberries to the local food producers who have popped up to make cheeses, wines, cider and craft beer, Green says every season has something amazing to offer.  
The Hills are home to a host of small villages each offering something a little different.
There are second-hand and antique stores, arts and crafts stores, the studio of the late landscape painter Hans Heyson in Hahndorf, and a national motor museum in Birdswood.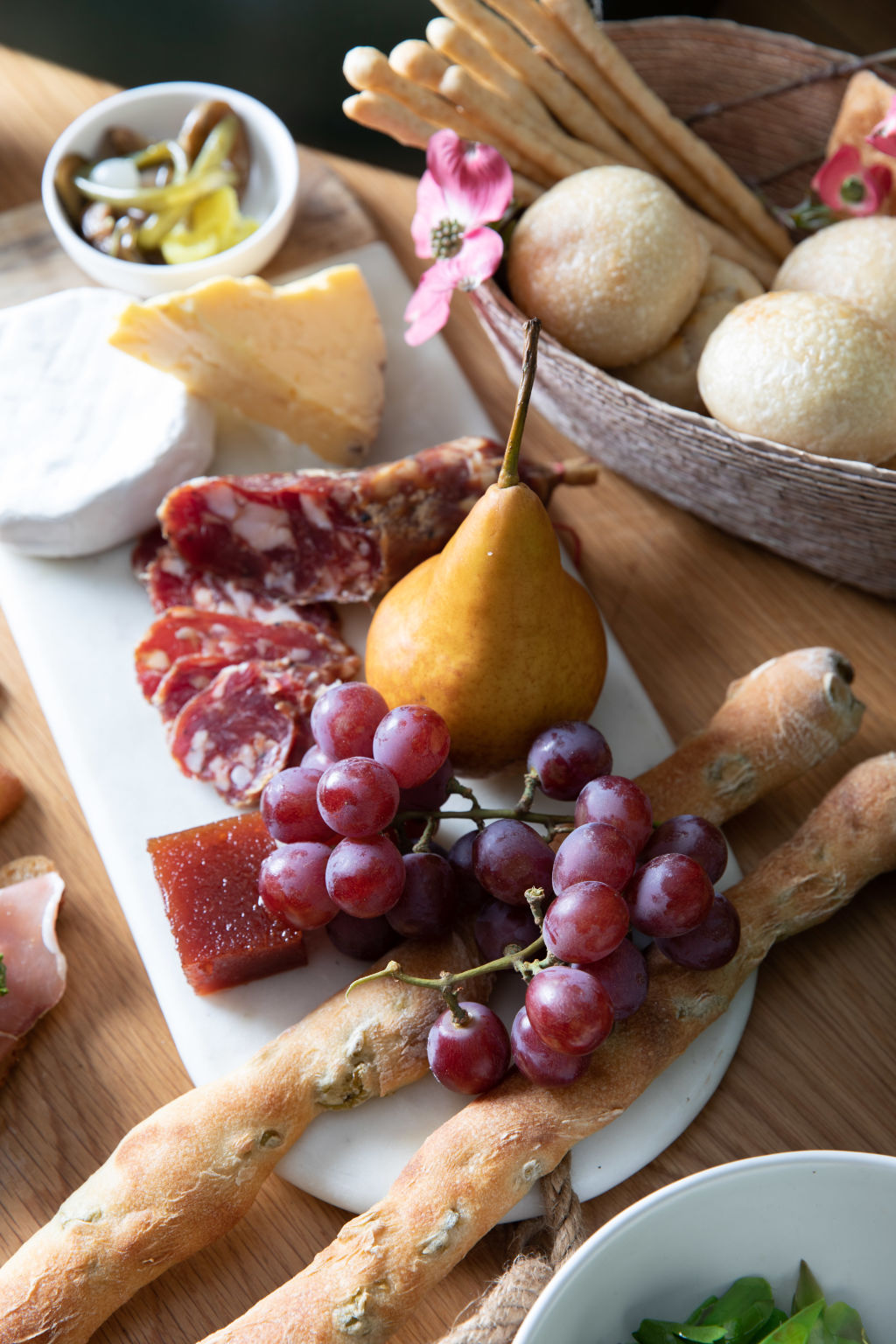 There are also regular market days giving the many microbusinesses in the region a forum to sell their unique products.
Green says the tight-knit communities look out for one another.
"I'd be hard-pressed to find myself living anywhere else," she says.
"COVID only reinforced that because even through lockdown we still had the space and everything we needed close by."
Lifestyle favourite
Williams Real Estate agent Dee-Anne Hunt says demand for property in the Adelaide Hills has skyrocketed since the onset of the pandemic.
"Enquiries would have gone up by 25 per cent since COVID, and I don't see that slowing down," she says.
"And it's a wide demographic, with interstate buyers, expats coming home, a lot of people in the city who have always wanted that tree change and then local buyers upgrading or downsizing."
Hunt says one of the best things about the Adelaide Hills is the country atmosphere, a result of limited development.
"Most of the zoning outside of the townships is very protected so sub-division is not allowed and you can't create new titles," she says.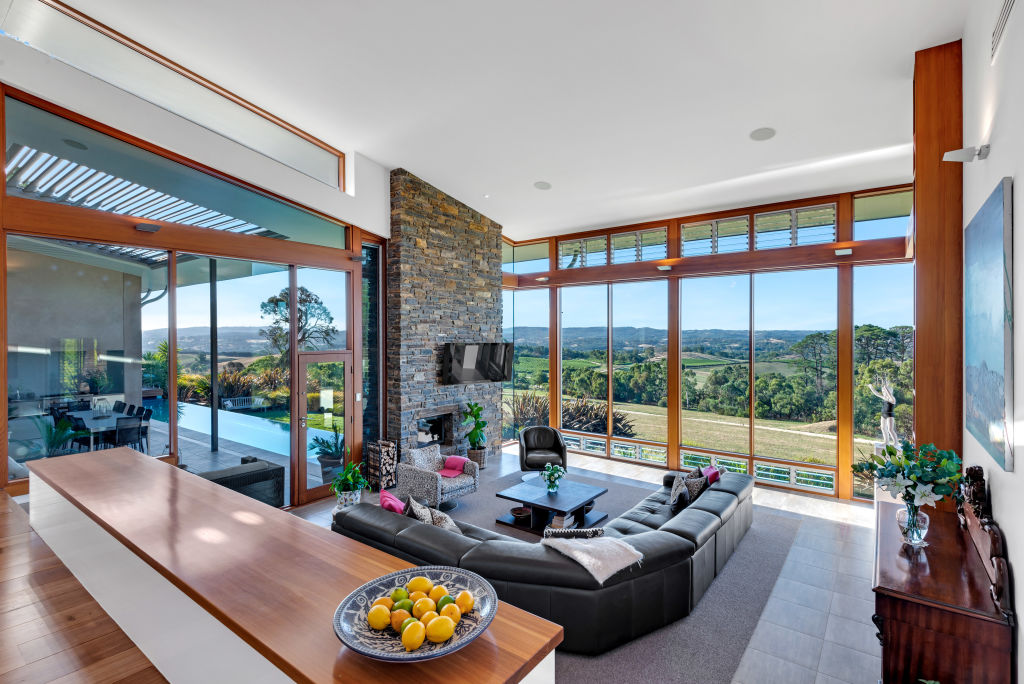 "This protects what we love most about the region: the space, the privacy, having room for stock and not having your neighbour right on your boundary."
One to watch
Balhannah
10 Ravenswood Lane
Ravensview is a fabulous home on over six hectares and claiming panoramic views of the surrounding countryside.
A celebration of stone, steel, timber and glass, the property ticks plenty of eco-friendly boxes and has a heated pool, home theatre and an outdoor kitchen.
Williams Real Estate's Dee-Anne Hunt is taking expressions of interest closing on March 9 with a guide of $3.5 million +.