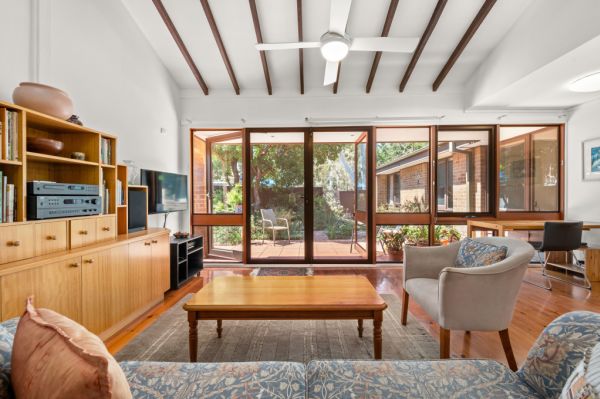 Canberra auctions: Interest rate hike fails to quash first-home buyer demand
The latest interest rate hike has failed to dampen Canberra's housing market as first-home buyers continue to dominate and a wave of properties sell for well above their asking prices.
The fact it was Remembrance Day on Saturday prompted several agents to schedule their auctions for a weekday or late afternoon, which turned out to be a wise decision as several properties attracted multiple bidders.
In a market consistently attracting few bidders, quality and presentation were also key to a successful result.
Blackshaw Manuka's Gillian Thorn scheduled two auctions for Friday afternoon and reaped the benefits of this decision as her two houses attracted a swarm of purchasers, from first-home buyers to downsizers.
The stylish single-level, three-bedroom townhouse at 37 Barnet Close, Phillip, received six bidder registrations and sold on the day for $837,000.
Situated in the prized Swinger Hill housing estate and set on a 300-square-metre block with its own title, the home had been advertised in the high $700,000s.
In Bonython, Thorn's auction of the well-presented four-bedroom, two-bathroom family home at 88 Barr Smith Avenue attracted five bidders .
Advertised in the high $800,000s to early $900,000s, spirited bidding saw the residence sell under the hammer for $957,000.
Owned by the seller for 27 years, the well-presented home featured a prized elevated position and densely planted, low-maintenance gardens.
It was snapped up by a first-home buyer.
Thorn said both vendors had put a great deal of effort into the presentation of the properties, which had paid off.
The results indicated that the latest interest rate rise had failed to quash buyer demand.
Thorn said buyers were well-informed and had factored in the costs involved when making purchasing decisions.
"The rate rises had already impacted borrowing capacity so the market has adjusted to reflect this," she said.
Agent Team's Steve Lowe also had success this weekend, with highlights including the $1.3 million sale of the four-bedroom home at 24 Abernethy Street, Weetangera.
The team also sold the three-bedroom home at 7 Higham Place, Dunlop, to a first-home buyer. The price was undisclosed but sold in the high $700,000s.
Lowe was also scheduled to auction the luxury four-bedroom house at 13 Temple Terrace, Denman Prospect, but it was withdrawn.
It is now for private sale with an asking price of over $1.35 million.
The impressive residence is set on a 543-square-metre block and offers expansive living spaces and quality finishes and fittings throughout.