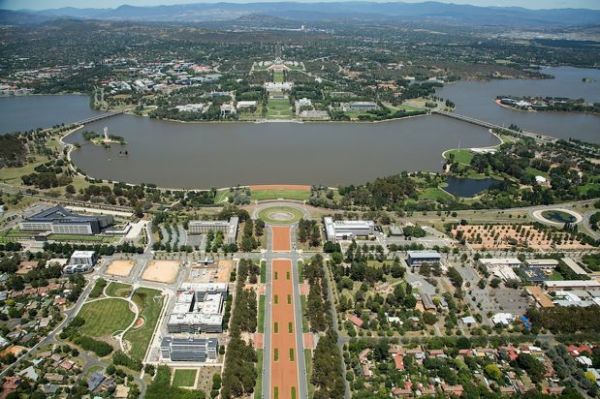 Canberra has the third-highest average house prices in the country
Canberra has the third-highest average house prices in the country, according to Australia Bureau of Statistics data.
The mean price in the ACT for 2017 was $666,300. It followed NSW which was $896,100 and Victoria on $739,000. The national average was $681,100.
The September quarter saw detached dwelling prices rise 0.2 per cent. Houses in the $550,000 to $650,000 and the $1.1 million-plus ranges contributed to the positive results.
Domain data scientist Dr Nicola Powell said the current state of the market was a "far cry" from the shakiness of a few years ago.
"So what we are seeing in Canberra is a certainly stronger performance in our detached housing markets," Dr Powell said.
"We are seeing a moderation of prices in Sydney and seeing a slowing price growth in the Melbourne market and in Canberra we're seeing the economic output. It's looking quite bright."
She said a series of factors influenced property cycles with monetary policy having a notable impact. Other influences included supply and demand, socio-economic factors, consumer sentiment, as well as unemployment and job security.
"We are really starting to see confidence in the detached housing market over the last couple of years and we're particularly seeing it this year, which is quite a surprise because you have to think the last interest rate cut was back in August 2016."
But data from the ABS said attached dwellings, which included flats, units and apartment prices fell by 1.1 per cent. Properties in the middle to upper segments of the market drove the fall.
This year, property prices were 40.6 per cent higher than 10 years ago and Dr Powell said the increase was set to continue. The capital achieved an auction record of $5,750,000.
"Canberra's track record so far this year provides the foundations for robust house price gain in the final quarter of 2017."
The ACT property market recorded the highest level of home loan affordability in Australia and was given an affordability index reading of 50.6 points. Dr Powell said the rating was attributed to Canberra's high employment rate and low unemployment rate.