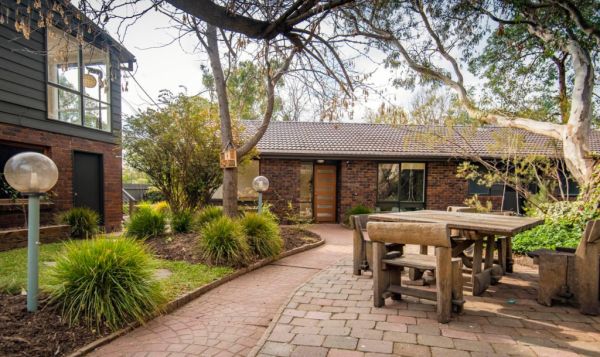 A look at the Canberra suburb where nature is abundant
Situated in Canberra's south, Wanniassa is one of Canberra's gems. Bordering the suburbs of Kambah, Greenway and Monash, with easy access to the Parkway it is ideally located.
Nature is abundant and 70s-style homes are nestled on well-sized blocks. The suburb is named after Wanayasa in West Java, Indonesia, and keeping with ACT tradition, each of the streets shares the namesake with politicians.
Wanniassa's main hub of Erindale is one of the south side's most bustling areas. The Erindale Centre is a designated group centre that is home to an array of restaurants and shops.
Eat & Drink
Erindale Vikings is undergoing a refurbishment with an emphasis on refreshing the interior to establish a more modern and up-to-date facade. Along with this it is opening a number of new restaurants, including The Cookery, which opened back in October 2017.
The Cookery is your typical club meal with a sophisticated twist, the menu even recommends beer matches. The Wagyu beef burger is mouth-wateringly good.
Joe's Thai is one of Canberra's best Thai restaurants. Its speciality, Thai snapper with your choice of topping, is definitely best shared, alongside the stuffed eggplant and crispy prawns with five spices.
Elsewhere, the cupcakes and pies at Erindale Cakery Bakery are highly regarded. Located in Erindale Shopping Centre next to Woolworths, it's a great place to satisfy your sweet tooth.
See & Do
Erindale Theatre attracts everything from big national productions to local school concerts – every week there is something new. The intimate theatre has a fantastic atmosphere and no matter where you sit you are met with a great view.
For those who need to stretch their legs, there are many walking trails in the 286-hectare nature reserve that offers fabulous views of south Canberra including Wanniassa Hills Nature Reserve. It's the perfect weekend activity.
The Markets Wanniassa is a nifty store that provides an outlet for Australian small businesses to showcase various products. The store exclusively stocks handmade, Australian products from small business owners, ultimately it acts as a market. It sells items such as coffee scrubs, tea, honey, candles and maternity activewear.