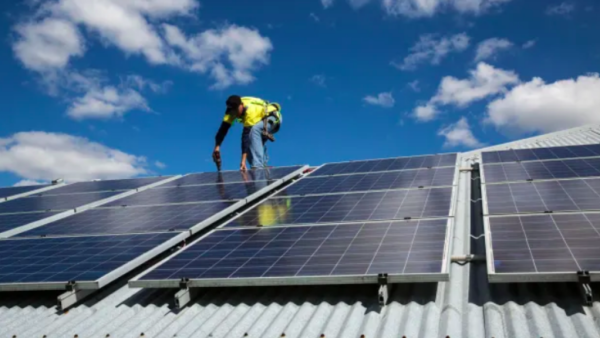 Applications set to open for interest-free loans on sustainable ACT home installations
Canberra households will soon be able to apply for interest-free loans to install roof-top solar panels, household battery storage and hot water heat pumps as the ACT government looks to deliver on a 2020 election promise.
ACT chief minister Andrew Barr announced the $150 million Sustainable Household Scheme in August ahead of the state's elections.
Under the scheme, the government will offer interest-free loans of between $2000 and $15,000 to help households with the upfront costs of installing the equipment.
In a press conference this morning, Mr Barr said households will be able to register their interest in the program as soon as April, and give an indication of the range of products they wish to install in their home.
"Our research has shown very clearly that the biggest obstacle to most Canberra households being able to participate is that upfront financial cost," Mr Barr said.
"That's why we have an interest-free loan as a policy objective for these next four years and why we'll be allocating funding in the February Budget."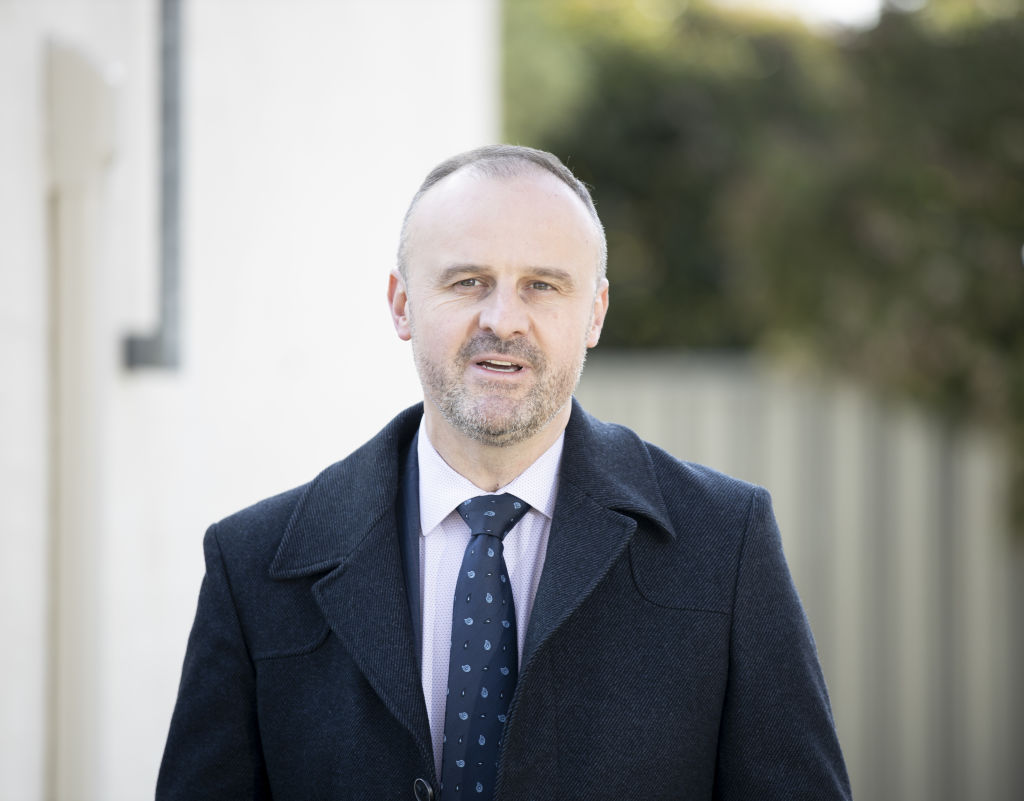 The chief minister expects a small number of loans to be issued in 2021 with the bulk of loans to be issued over the next four years.
"This will be a measured rollout and we'll work closely with industry to ensure there is the capability to deliver on the scale that we're looking at," Mr Barr said.
"Our expectations are that there'll be at least 10,000 and up to 50,000 and 60,000 [households which take up the grant].
"There are 180,000 households in Canberra. There's a number of those that are public and social community housing that aren't part of this scheme. It's a very significant chunk of middle Canberra who'll be able to participate."
The scheme is just one of a few measures under the territory government's climate-change initiatives, worth $307 million, announced ahead of the upcoming ACT budget in February.
Other initiatives the government will implement is a $50 million Vulnerable Household Energy Support Initiative to improve building efficiency and sustainability for social and public housing, low-income owner-occupiers and low-performing rental properties; and the promise to make it easier for ACT households to get better energy deals.
"This budget commits major new investment to help Canberrans live more comfortably and sustainably, tackling the biggest pieces in our emissions puzzle with a focus on phasing out fossil fuel gas and transforming ACT transport to be zero emissions," said minister for water, energy and emissions reduction Shane Rattenbury.