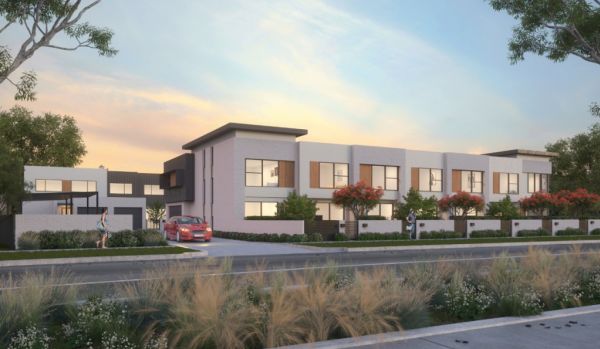 Boutique development of 13 townhouses slated for Googong
I remember the first time I made my way to Googong. After weeks of seeing the Googonian advertisements splashed across my television screen, I have to admit I was sceptical. Surely a local community can't be this … happy?
I expected it to be somewhat of a front, like the show The Good Place, when they find out that they are, in fact, in The Bad Place after all. But I could not have been more wrong.
As I turned into the township, I was immediately filled with delight. The streetscapes were picture perfect. I passed park after park, playing field after playing. Kids were actually playing with their neighbours in the street while parents conversed with each other on their respective driveways. Did I step back in time to the '90s?
I took a wrong turn (likely because I was so perplexed at what I was witnessing) and ended up at a dead-end road that overlooked the dam. Oh my!
I immediately imagined myself venturing here on a regular day for a bushwalk, a bike ride, a fish or a kayak – all perfectly legal recreational activities here. And as the weather warms, it's a stunning backdrop for endless family picnics. I was hooked. How do I become a Googonian?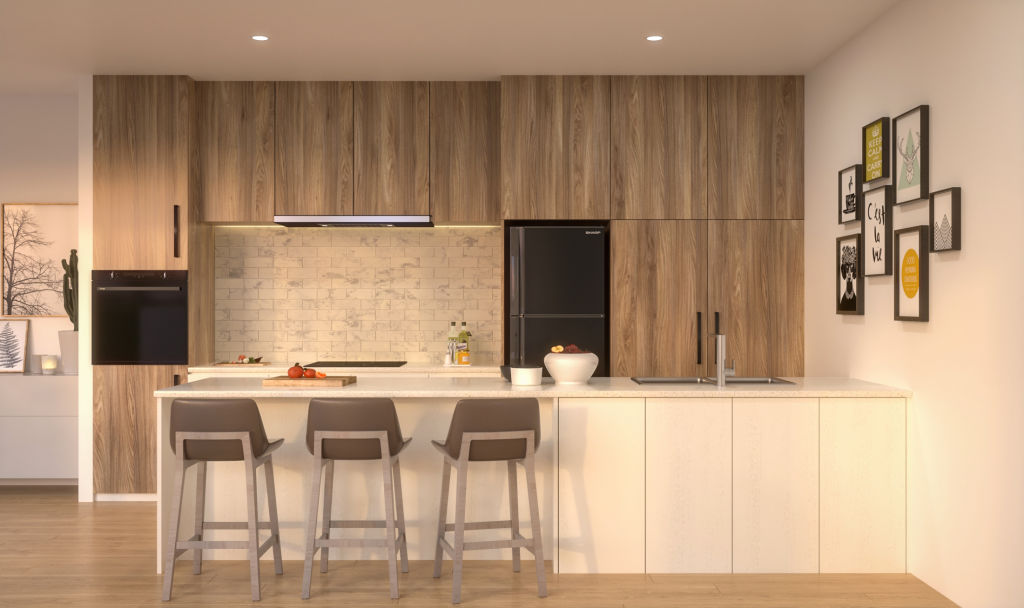 A viable option for first-home buyers is through Googong's newest development Kiona. A collection of 13 townhouses with just six north-facing terrace style designs still on the market.
"Designed by the masterful Tomi Milin Architects, the floor plans are super functional and offer an opportunity for virtually any buyer with two, three and four-bedroom options," says agent Lucy MacGregor of Ian McNamee & Partners.
"Eight of the 13 townhouses have street frontage, which means that the buyer can benefit from two points of access and available street parking."
Inside, the open-plan design is generous in its proportions and made for easy, multigenerational living to please everyone in the family.
They are low maintenance in nature take into account even the simplest of features that can sometimes be devalued in a townhouse layout. For example, the dining space boasts enough room for a full-sized dining table so the whole family can sit together at mealtimes.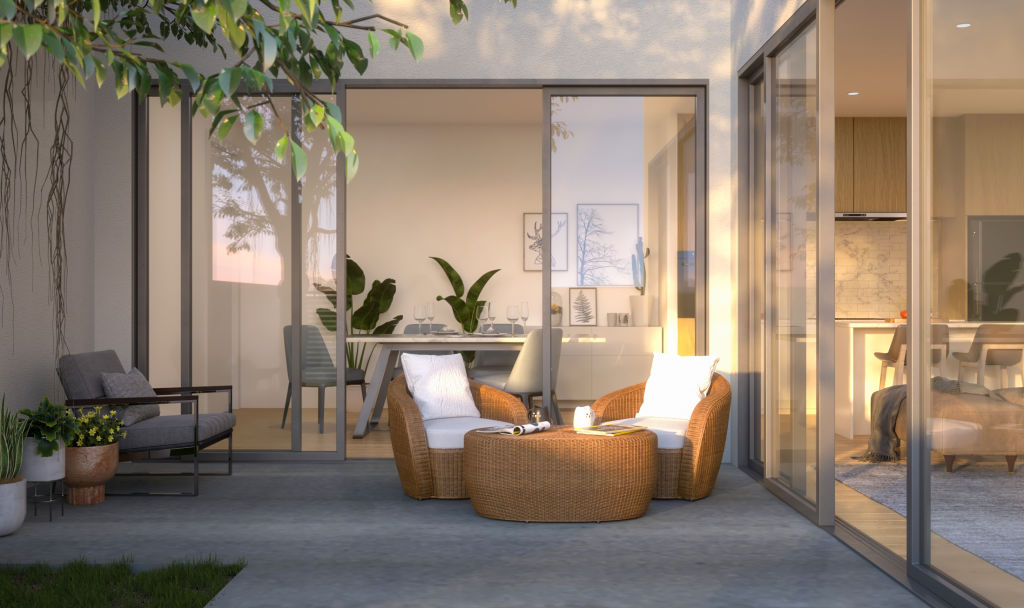 Framed by large windows, the living areas are filled with natural light, highlighting the distinctive finishes.
"Two colour schemes have been thoughtfully curated to inspire the modern buyer with a tasteful selection of either a crisp and fresh "day" palette or a unique rogue "night" option," explains MacGregor.
Fostering a connection with the outdoors, each home is equipped with large sliding doors to allow the living area to spill outside into the expansive landscaped courtyard.
It's also just 250 metres from the Manuka-sized Googong Central Town Centre, which will eventually be Googong's major shopping and entertainment precinct. Supermarkets, cafes, restaurants and retail will all be around a three-minute walk away.
Completion is expected in approximately 15 months.
Price guide: $549,950-$679,950
Agent: Ian McNamee & Partners, Lucy MacGregor 0433 310 366