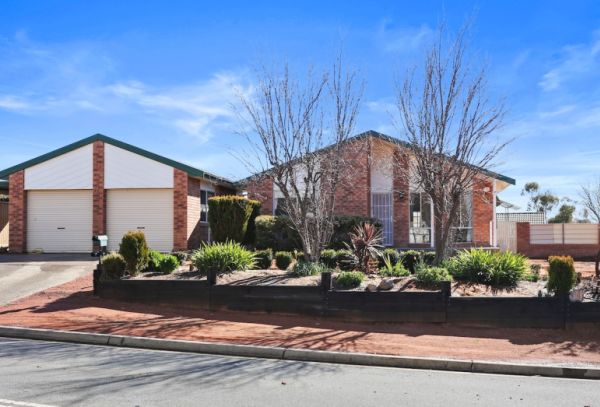 Canberra auctions: Gordon home sells for $850,000 in three bids
A four-bedroom property in Gordon has sold under the virtual hammer on Saturday morning for $850,000 in just three bids.
The home, at 2 Harry Hopman Circuit, brought in five registered bidders, but only one of those parties participated in the auction.
Bidding started at $780,000, and after a moment of silence, a vendor bid came in at $845,000, followed by a $850,000 offer by the first bidder, which was right on the property's reserve. With no further bids, the hammer fell.
Selling agent Joel Beard of The Westend CBR said the buyers were drawn to the light-filled home's spacious living and dining rooms and the large entertaining deck at the rear. 
Mr Beard described the auction as "short and sweet" despite the lack of participation from the registered parties.
"We had a few issues getting initial test bids to work, but we got there in the end, and we managed to get a sale that pleased all parties involved," he said.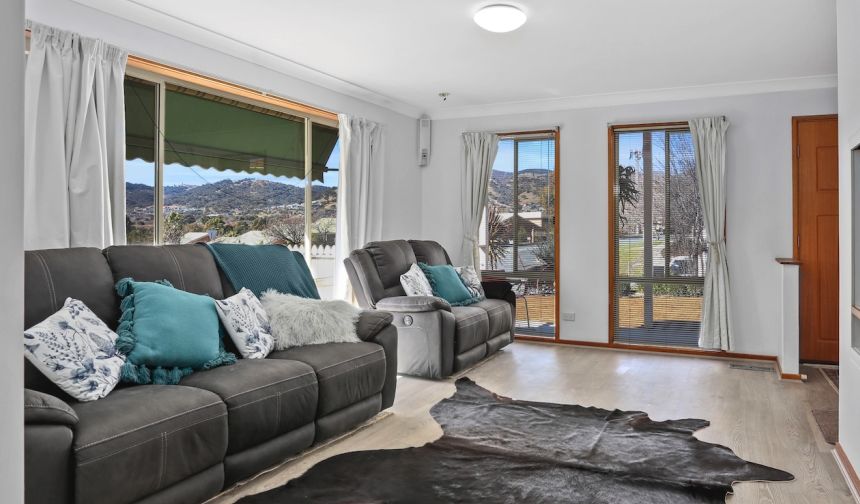 This was the first time Mr Beard hosted an online auction since restrictions on on-site auctions were introduced, noting that most of the properties he listed since lockdown started sold prior to auction.
"It's a totally different experience from doing it on-site and I think a lot of buyers are more comfortable with bidding from behind a computer screen," he said.
"Everything is very public at outdoor auctions, and many buyers want that anonymity, so I think we'll continue to host online auctions when outdoor auctions are permitted."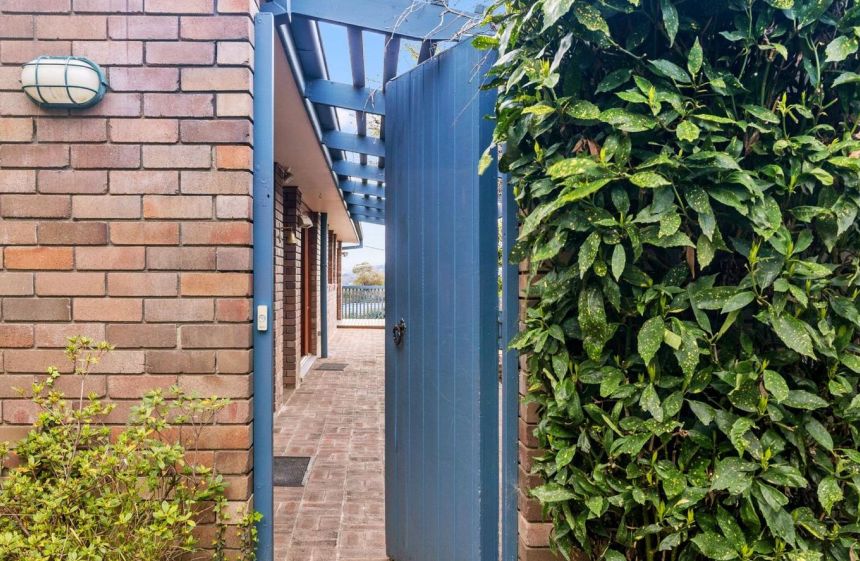 Meanwhile, plans to cease online auctions are already in place when restrictions at outdoor auctions are eased from October 15 for Jonathan Irwin of Irwin Property.
Mr Irwin sold a four-bedroom property at 20 Sculptor Street, Giralang, on Saturday for $1.241 million under the virtual hammer.
The property brought in nine registered bidders, of which five actively participated in the bidding process. 
Bidding for the home kicked off at $940,000 and increased in various increments of $10,000 up to $20,000 before shortening to $1000 bids towards the end of the auction. Eventually, the hammer fell to a local Canberra family.
"Interest in the home was really good throughout the entire selling campaign, and I managed to hold about 80 individual private inspections under the current restrictions," Mr Irwin said.
"But at the end of the campaign, you expect to host and meet these bidders at the property and with online auctions, you don't get that, so I'm looking forward to having that aspect back.
"Online auctions worked well, for the time being. We've managed to sell property this way, but you can't beat an on-site auction. Once those are back, we'll be ceasing online auctions."
Outdoor auctions are set to resume in Canberra on October 15 with up to 25 people, or one person per four square metres, whichever is fewer. 
From October 29, density limits of one person per four square metres will apply for indoor auctions. Density limits at outdoor auctions will be further eased with one person per two square metres permitted or up to 150 people – whichever is fewer.