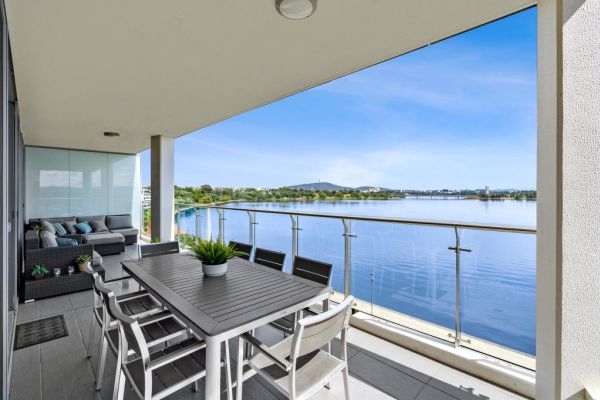 Canberra auctions: Kingston apartment sells for $2.77 million, beats reserve by more than $1 million
A stunning three-bedroom Kingston apartment sold under the hammer on Saturday morning for $2.77 million, more than $1 million above its reserve.
Located within the Lakefront development, the home at 103/11 Trevillian Quay proved popular throughout its sales campaign, according to selling agent Linda Lockwood of Belle Property Canberra, who said more than 200 parties passed through the 120 square-metre apartment.
"We knew there'd be a lot of interest for it because we marketed it on every platform and sent it to anyone who had a pulse, really," she said.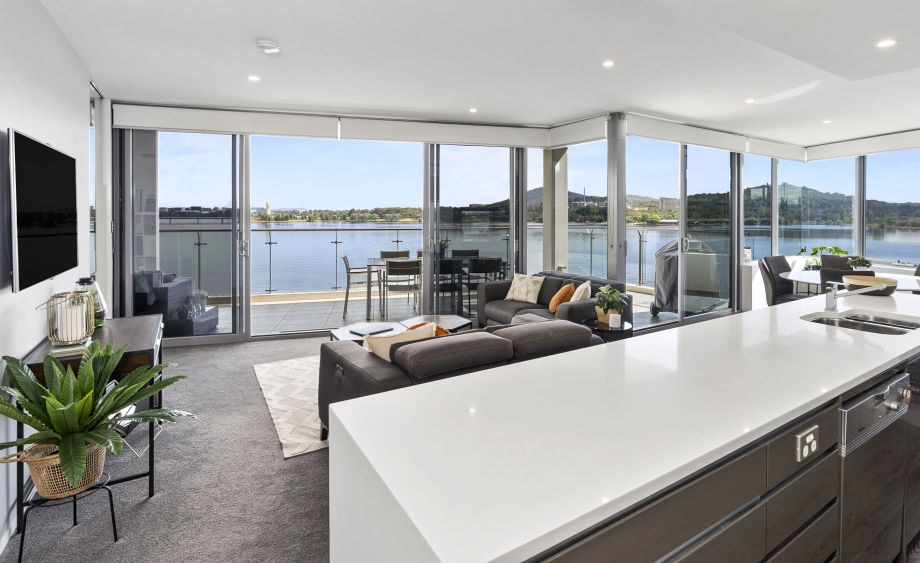 Nine parties registered to bid on the morning of the auction – seven on-site and two interstate. The auction kicked off with an opening bid of $1 million, after which all parties placed a bid.
At $1.92 million, it came down to two bidders and the hammer eventually fell at $2.77 million to a couple bidding from Victoria.
"All parties involved were owner-occupiers and downsizers," Ms Lockwood said.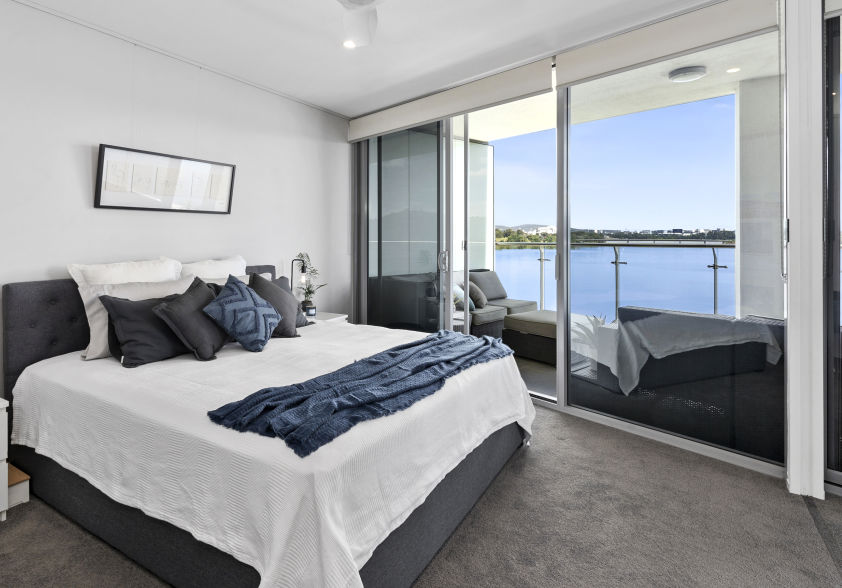 "I expected it to sell around the $1.7 million mark, but clearly there was a lot of demand for this type of property … it came down to the lake views and the layout of the home. It's a three-bedroom, three-bathroom home, which is rare to come on the market."
According to the latest Domain House Price Report for the December quarter of 2021, the median price for a unit in Kingston is $655,000. This latest sale beat that by $2.115 million.
Elsewhere, a four-bedroom house at 32 Rivers Street, Weston, also sold under the hammer for $1.25 million after a long and drawn-out auction.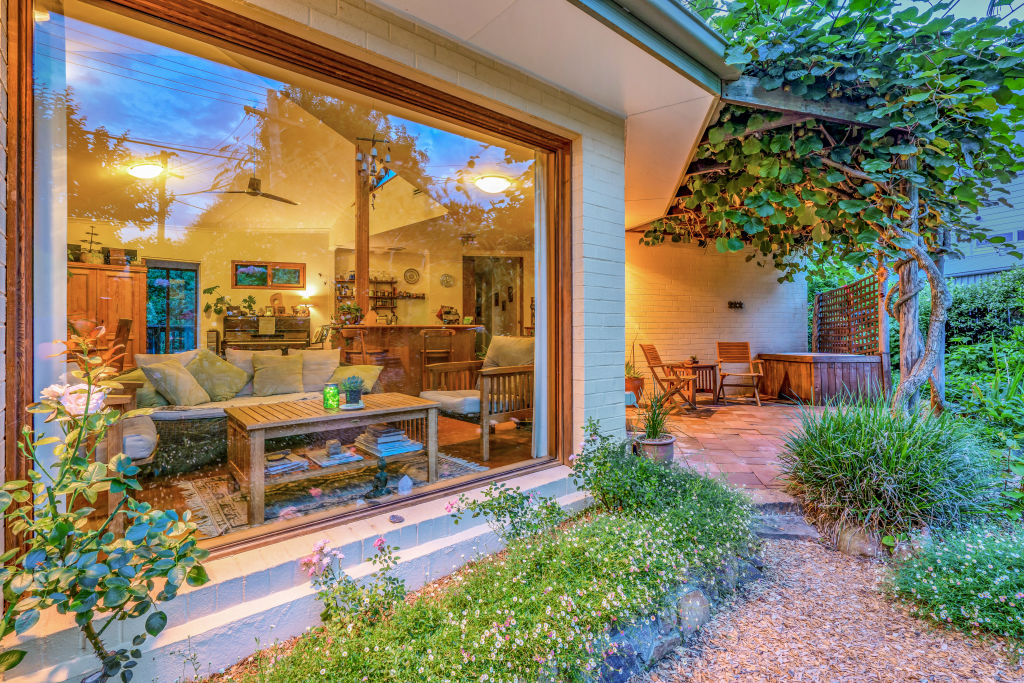 Selling agent Alistair Morrell of Peter Morrell Real Estate said the home had a lot of interest throughout the auction campaign but, come auction day, only two parties registered to bid.
"That's all you need to have an auction," he said.
Bidding kicked off at $1 million and was countered by a $1.05 million bid. The first bidder then increased their offer to $1.1 million, before the sale hit a lull.
After a short while, auctioneer Frank Walmsley of Auction Advantage placed a vendor bid of $1.25 million only to retract it moments later when the first bidder upped the price to $1.21 million.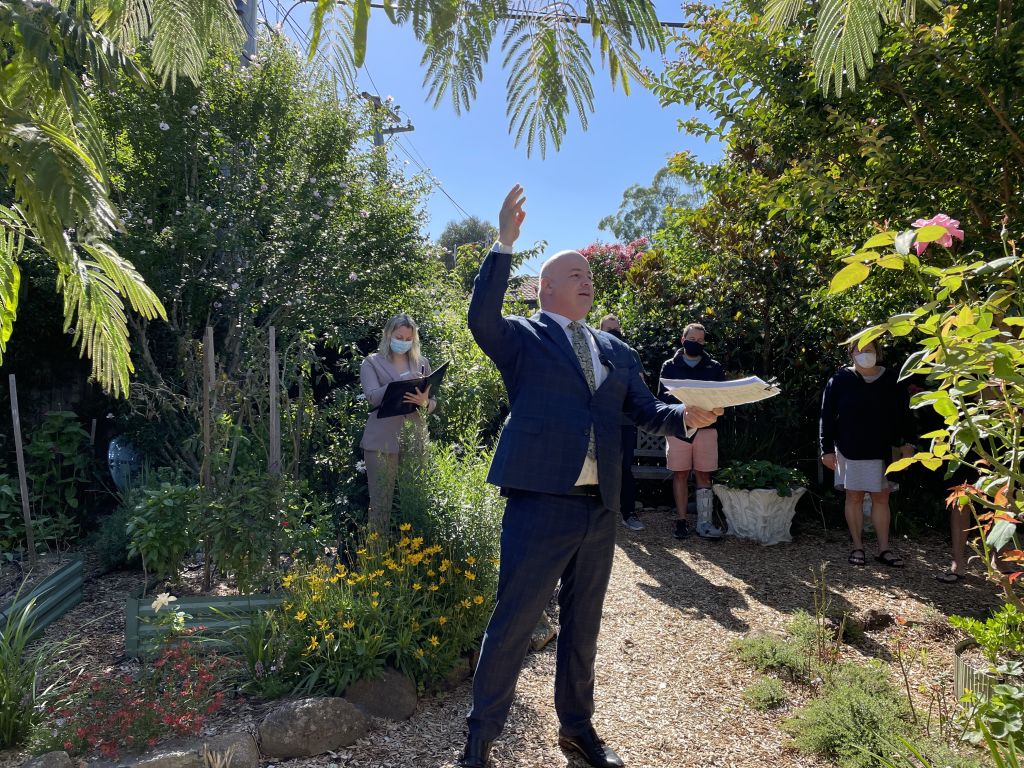 The second party, after a phone call and a long discussion, then increased their bid to $1.25 million. With no further bids, the hammer fell.
"This is a unique property that has had some extensive renovation and extensions done throughout the seller's ownership," Mr Morrell said.
"It's a sustainable home with a lot of great features to it. The number of bidders today was less than we anticipated but we had other parties who were interested in discussing a price if it did pass in."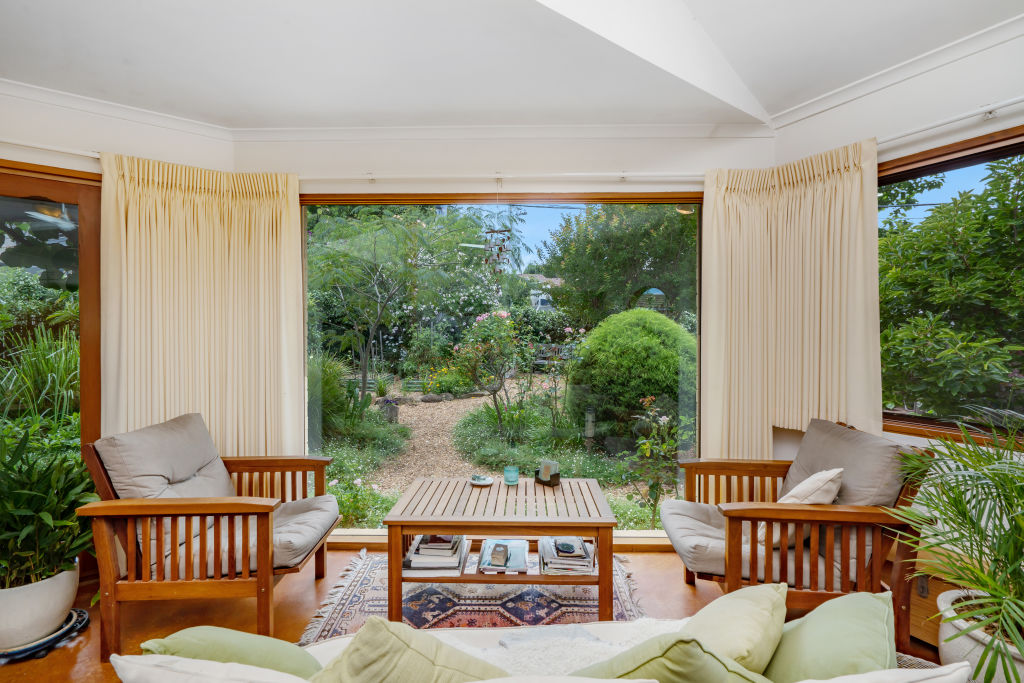 Mr Morrell said the looming federal election and talks of interest rate rises have had an impact on both buyers and sellers at the moment.
"We're coming into uncertain times now. We've seen a steep rise in property prices in recent months so I think a lot of buyers and sellers are waiting to see what happens next," he said.