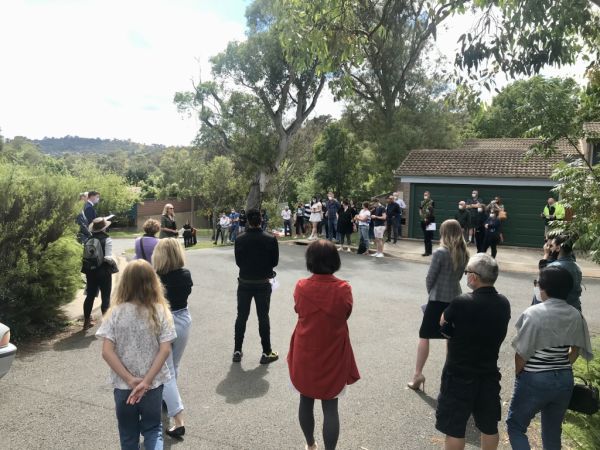 Canberra auctions: Two-bedroom Phillip townhouse sells for $820,000
A two-bedroom townhouse in Phillip sold under the hammer on Saturday morning for $820,000, after a hotly contested auction ended with a first-home buyer walking away as its new owner.
Situated on a hillside, the residence at 1/2 English Court attracted 13 registered bidders on the day and about 50 spectators who watched from across the street.
Bidding for the townhouse kicked off at $600,000 and increased in various bids between $5000 and $20,000 until the price reached $800,000 when auctioneer Robert Westropp-Evans of Blackshaw Manuka announced the home was on the market.
To encourage bidders, Mr Westropp-Evans said: "This is not a dress rehearsal … a quick bid is a good bid".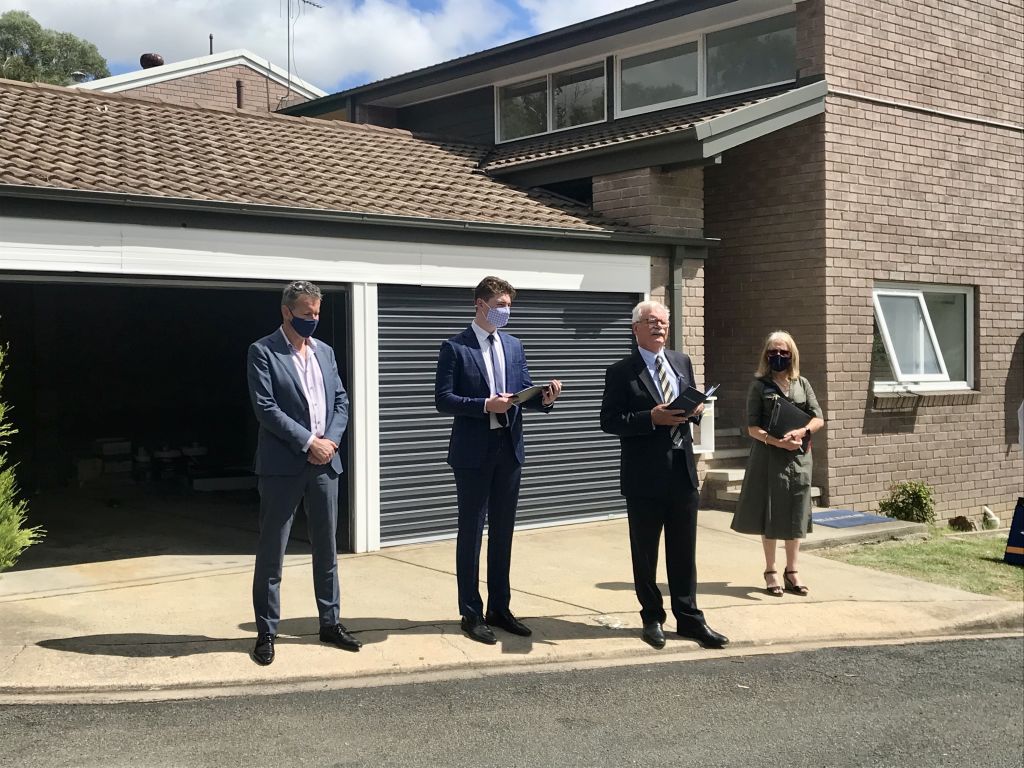 From here, the stride shortened in $2000 and $3000 bids, with six parties trying their luck. A seventh bidder then entered the race with an $817,000 offer. A counter-offer of $819,000 was then made before the seventh party upped it by $1000.
With no further bids, the hammer fell at $820,000.
The home formed part of the Swinger Hill Cluster Housing built in 1972, now known as Swinger Hill. 
The area was regarded as an experiment in medium-density housing in the capital and included semi-detached and attached dwellings with low-maintenance yards, courtyards and outdoor communal spaces.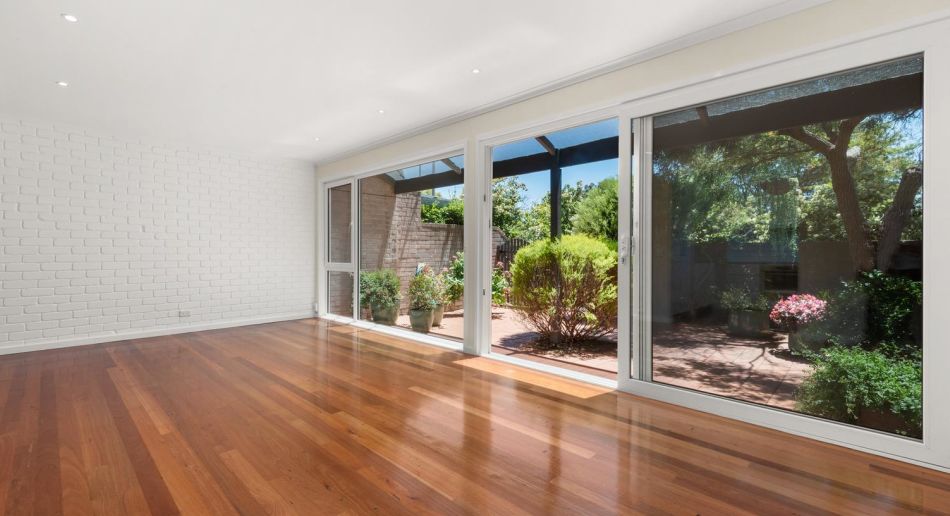 Selling agent Gillian Thorn of Blackshaw Manuka said it was very rare for a property to come on the market in Swinger Hill.
"This is actually the only property in Swinger Hill for sale, so it brought in a lot of buyers throughout the campaign. The last time a property sold here was in 2020," she said.
"What draws people here is its location; it speaks volumes. You have Canberra Hospital just around the corner and Westfield Woden just down the road. But it's the community feel in Swinger Hill, too; it's a tight-knit area."
The split-level townhouse was renovated under the seller's ownership and now includes an updated bathroom with a standalone bathtub, double-glazed windows in the living room and a fresh, new kitchen.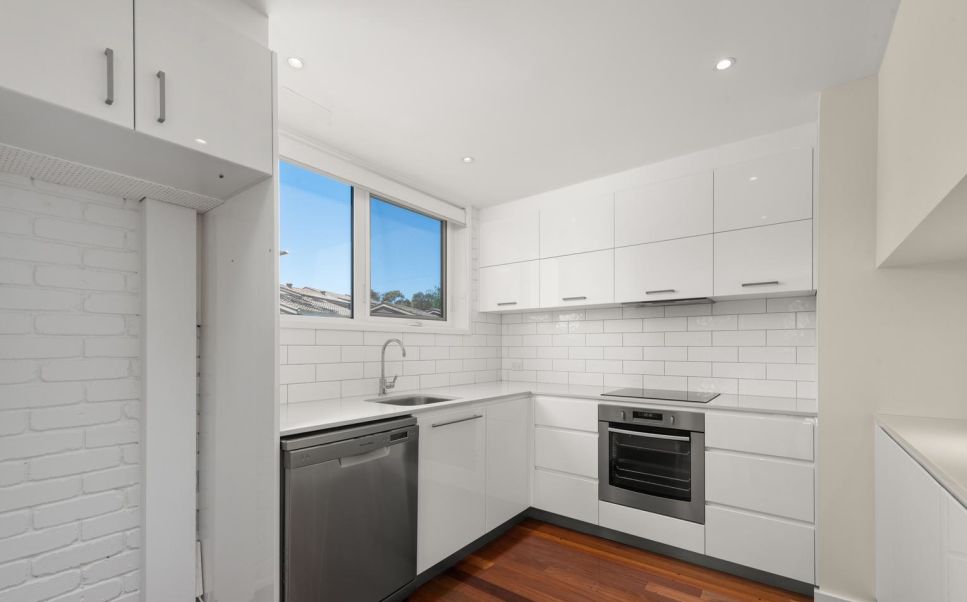 "The sellers actually lived in this home while renovating their primary residence and when that was done, they moved there and renovated this property," Ms Thorn added.
According to government records, the property was last sold in 2012 for $423,000.
Ms Thorn said the new buyer was a first-home buyer who "appreciated the quality of the home and how it was renovated … It's move-in ready".
On market activity in general, Ms Thorn said she was waiting to see whether the momentum from buyers in the last month of 2021 would carry into the new year – "and it has".
"I know there's the shadow of interest rates rising but Canberra buyers are savvy and are armed with the necessary tools and knowledge should that eventuate," she said.
"We still have a depth of buyers right now and not enough properties … as we've seen with this auction, there's clearly a demand but the offerings are very few."