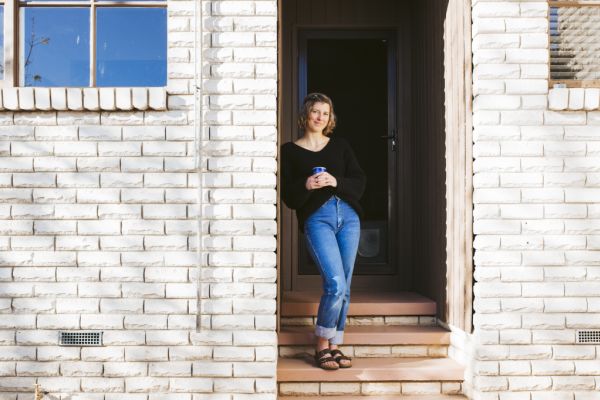 Canberra house prices increase but COVID-19 will soon take effect
Canberra house prices have produced steady growth over the past seven years, according to new data, but experts warn the effect of coronavirus on the capital's property market will come into play over the coming months.
According to the Domain House Price Report for the March quarter released on Thursday, Canberra's house prices increased by 4.4 per cent year-on-year to a median of $779,050. This represented a slight growth of 0.3 per cent from the last quarter.
Domain senior research analyst Dr Nicola Powell said Canberra's house prices would take a hit over the coming months but would be better-placed compared to other capital cities because it was a public sector city.
"The economic shock to Canberra will be somewhat cushioned by the high proportion of government workers, where job losses have been minimal to date," Dr Powell said.
"Currently Canberra has the nation's lowest unemployment rate and, though it is expected to double, it will be low compared to the jobless rate expected across the nation."
Dr Powell said the ACT government's measures including a six-month moratorium on evictions of renters who cannot pay rent and land tax rebates for landlords may keep home owners from selling.
"Vendors have become cautious since social distancing rules and the economic shutdown introduced mid-March, with new listings dropping about 14 per cent compared to last year, suggesting few forced sales," Dr Powell said.
"If we saw increasing listings, I would be concerned because that would mean we're seeing forced sales across Canberra and we're not seeing that."
Dr Powell added transactions would likely deteriorate "as economic uncertainty and job security fears loom", however, it was unclear how far prices would drop in months to come.
"The thing that would counter-balance that is we'll see fewer buyers in the market which means transactions would slow. If we do see prices fall, they may only be modest changes," she said.
Hayman Partners director Brett Hayman expects Canberra house prices to remain steady in the current climate, "I can't see a massive amount of growth while the COVID-19 restrictions are in place but I can't see it dipping too much either," Mr Hayman said.
"In my opinion, interest rates are low … so people are looking to buy houses. However, there is a shortage in stock so competition will be high for those looking … If I was selling, I'd consider selling sooner rather than later."
As for the unit market, Canberra's median unit prices saw the steepest annual fall in two decades. The figures showed Canberra units were down 4.3 per cent year-on-year and 5.2 per cent over the quarter to $441,055.
Dr Powell attributed the decline to "perhaps a correction from the strong jump at the end of 2019".
One resident, Nell Glynn, noticed Canberra's stable housing market and settled on a townhouse in Cook in March, after six months of house hunting.
Ms Glynn said the coronavirus bans took place just after she purchased her two-bedroom townhouse, but the pandemic did not deter her search because she was lucky to have job security.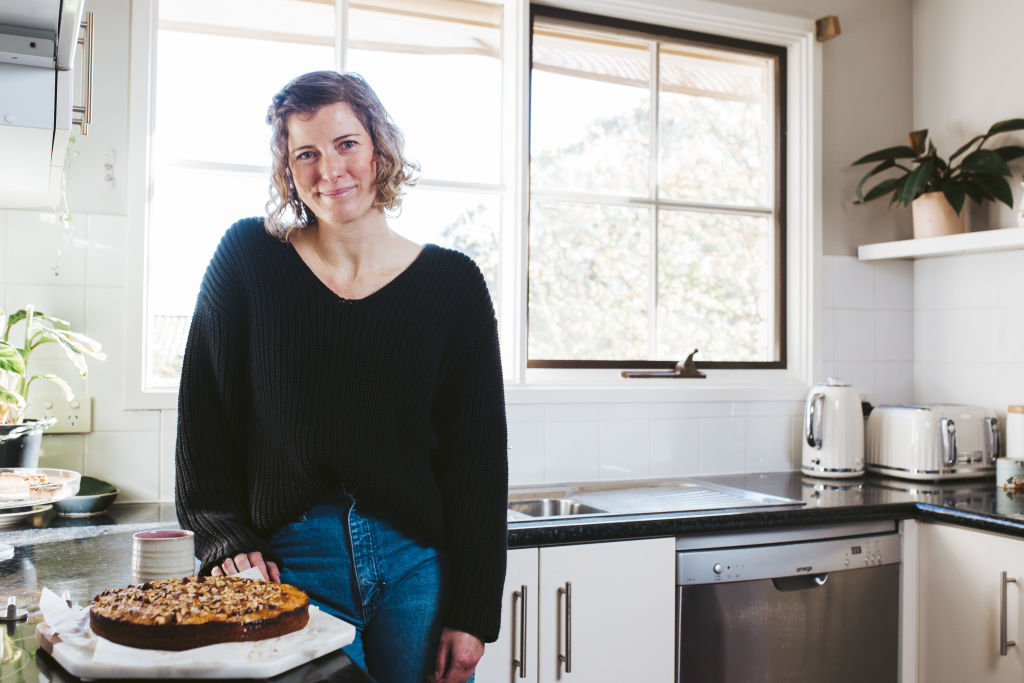 "I'd been saving for a long time and wanted a place sooner rather than later," Ms Glynn said.
"I'm a school teacher, so I knew my job was secure through online teaching.
"If I was buying an investment property, I probably would've held off but because I was buying a place to live in, I didn't let it stop me."
Ms Glynn was initially looking for a three-bedroom house in the Inner North between $500,000 and $620,000 but opted for a townhouse in Belconnen because of the region's more affordable house prices and growth.
According to the latest figures, houses in the Inner North recorded a median price of $900,000, down 0.7 per cent over the year, whereas in Belconnen, houses were $620,000, up 2.5 per cent over the year.
"It was a very competitive market … I went to three auctions and registered to bid at two of them with the last being this home," she said.
"Because I was buying a home by myself, I was resigned to the fact that I wouldn't be able to afford a standalone house but I was able to afford a townhouse."
Houses in Greater Queanbeyan recorded the highest growth over the year at 9.5 per cent to $620,000.
In the Inner South, house prices dipped the most over the year, down 1.3 per cent to close to $1.284 million.
"The popular spots are within a five-kilometre radius around Canberra CBD," Mr Hayman said.
"Families are looking in more of the suburbs that are close to shops and schools, while young couples and first-home buyers tend to buy more apartments.
"But the people who are pushed out across the border can find more affordable standalone homes with more land and that's what makes the Queanbeyan area appealing."
Contrary to its positive housing market, the region that led the decline in unit prices was Greater Queanbeyan, with a dip of 4.8 per cent year-on-year to $257,000.
Meanwhile, as opposed to its house price decline, the Inner South recorded the highest unit growth up 6.1 per cent year-on-year to $525,000, despite remaining unchanged over the quarter.