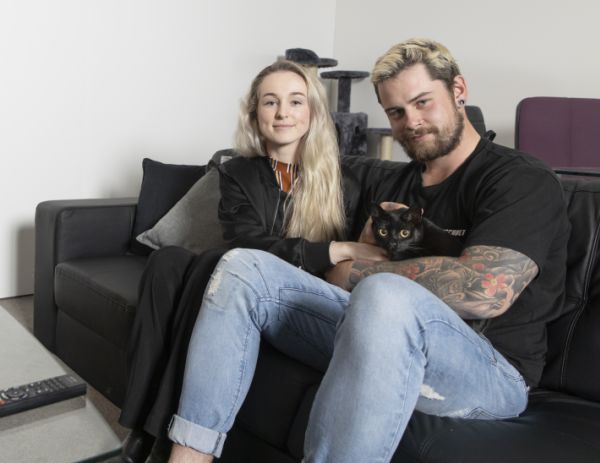 Canberra house rents remain highest in the nation while unit rents stall after five-year growth: Domain report
Despite Canberra rental prices sliding over the last quarter, the capital has continued to lead the nation as the most expensive city to rent a house, while unit rental prices stalled for the first time in five years after continued annual growth, new figures show.
According to the Domain Rent Report for the June 2020 quarter, Canberra houses had a median asking rent of $575 per week, a 0.9 per cent fall from the previous quarter but a 4.5 per cent increase from the same period a year ago — the biggest spike in the nation.
Meanwhile, the median asking rent for units remained the second-highest of all capital cities, after Sydney, at $470 a week, falling 2.1 per cent from the previous quarter but remaining unchanged from the year prior.
"Canberra unit prices had a lengthy period of time of annual growth for half a decade, it has fluctuated over the quarter but it's had consistent annual growth for rental prices," said Domain senior research analyst Nicola Powell.
"That speaks to the tightening rental conditions that Canberra has seen."
Dr Powell said a rise in vacancies across houses and units has softened rental prices in the last quarter.
"However, I think that increase in rising vacancy is going to be short-lived in Canberra. When we look at the most recent vacancy rate, it looks to be tightening again," she said.
"Despite rental prices sliding over the quarter, rental conditions remain competitive as tenants compete in the third-tightest capital city rental market."
Over the June quarter, Canberra recorded a rental yield of 4.85 per cent for houses, a 4.7 per cent fall from the previous quarter and a 2.7 per cent decline from the previous year.
As for units, Canberra had the second-highest rental yield at 6 per cent, after Darwin, a 2.9 per cent fall from the previous quarter and a 0.7 per cent decline from the year prior.
"For investors, unit gross rental yields remain attractive considering they offer the second-highest of the cities as rental conditions have begun to tighten again," Dr Powell said.
One Canberra resident, Claire Pritchard, noticed rental prices becoming more affordable and decided to take advantage of the softening market. In June, she moved from a three-bedroom standalone house in Ngunnawal to a one-bedroom apartment in Amaroo.
Ms Pritchard said she signed a one-year lease for the three-bedroom house in Ngunnawal and "while the landlords said the price wouldn't increase if we renewed our lease, it wasn't guaranteed".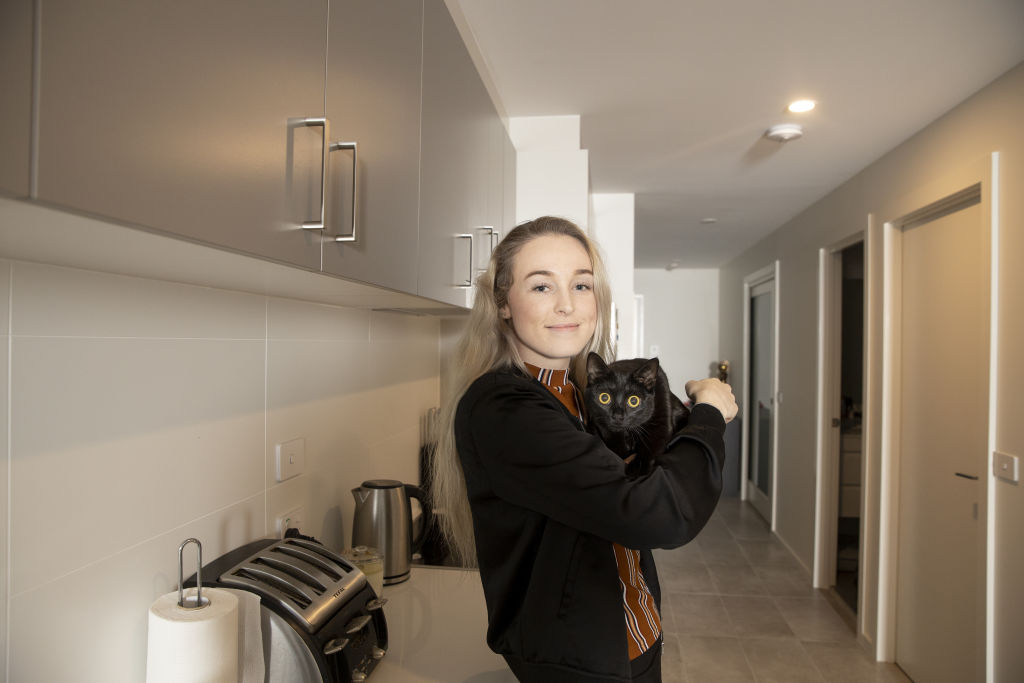 "While the house was great for our kittens, we wanted to move to something smaller, more manageable and central to amenities like the tramline," Ms Pritchard said.
"I started looking for a new rental in April. Prices were the cheapest I'd seen in a long time so I didn't waste any time."
Ms Pritchard said moving into an apartment would help her and her partner, Sean, save for a house deposit.
"My partner is a first-year apprentice and saving hasn't been easy living in a house, so we decided to downsize so we could save more and eventually buy our own house in the future," she said.
"Me and my partner are now saving $80 per week renting an apartment."
On a regional level, Tuggeranong and Queanbeyan had the most affordable asking rents for houses at $520 a week, remaining unchanged from the previous quarter in Tuggeranong, while Queanbeyan unit prices dipped by 1 per cent.
The region with the biggest change over the quarter was the inner north with a 3.8 per cent drop to $625 per week. Prices in the inner north remained unchanged over the year.
Dr Powell attributes the inner north's dip to an increase in rental stock.
"In the ACT, when you have a look across all of our areas, the inner north saw the biggest lift in advertised rentals [for units and houses] from March to June. The inner north was up 21.2 per cent, so over that period, there was an influx of vacant properties for rent," she said.
"Perhaps it was an immediate impact of COVID-19, or perhaps we've seen those short-term leases convert to long-term. It's also likely to be the impact of fewer students, foreign and local students, who are more likely to remain at home with their parents during the pandemic. 
"I think there'd be a number of factors which has helped to create some excess rental supply."
As for units, greater Queanbeyan was the most affordable at $300 a week, unchanged over the quarter and year.
Overall, all regions remained stagnant from the previous quarter except for Belconnen and the inner south which recorded a 2.2 per cent and 1.9 per cent price drop, respectively.
Property management managing director at Independent Hannah Gill said while rental prices are "great from an affordability perspective for tenants", the last quarter has caused uncertainty for landlords.
"Because we don't have as many people coming into Canberra at the moment, vacancy rates have increased slightly," Ms Gill said.
"Although it's still relatively healthy, a lot of landlords have been concerned about securing tenants and in some instances, dropped prices to get tenants in quickly."
However, Ms Gill said June was "our best month of approved tenants", with the agency having more than 200 tenants move into properties across Canberra.
"At the start of COVID-19, we saw a real shift of short-term leases moving to long-term rentals," Ms Gill said.
"But I think confidence is returning to the rental market because we're seeing a high level of demand across Canberra, despite the pandemic."
Before moving to Amaroo in the Gungahlin region, Ms Pritchard said she was looking for an apartment in Belconnen because of the more affordable rental prices, however, wasn't able to secure one due to the high levels of interest for properties.
"We applied for seven properties before we secured this one, it was quite competitive," Ms Pritchard said.
"My partner and I weren't too fussed about whether we were able to get into the Belconnen region and although it would be nice to live closer to the city because of work, we knew it would've been more expensive, so we opted to remain in Gungahlin."