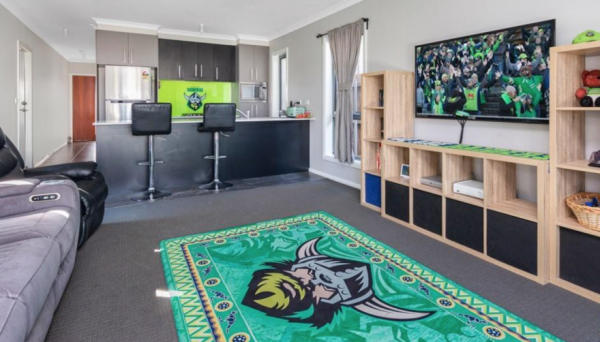 Canberra Raiders-themed home in Googong sells after seven days on market
Cheering on the Canberra Raiders is somewhat a prerequisite to becoming a true Canberran, but how dedicated are you?
Born-and-bred Canberran Megan Lovering is a Raiders fan through and through – so much so that her recently-sold Googong home was a tribute to the green machine.
The three-bedroom property at 5 Plummer Street boasts spacious living and dining areas but it also had a Raiders rug and shelves of memorabilia on proud display including hats, scarves, and bears and … a built-in Raiders kitchen splashback.
The splashback was a surprise for Ms Lovering from her partner, Ashley Davis, when they built the residence in 2016.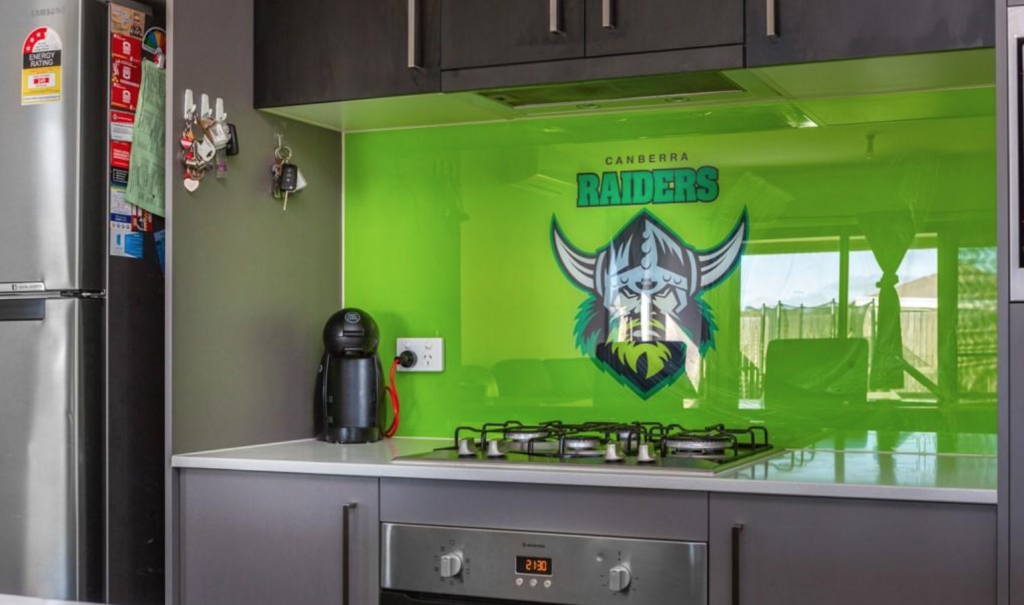 "She was so upset that I chose everything in the home including the paint colour, the tiles and so on. So I asked one of the blokes that I worked with who is also a glazier to make it for her," Mr Davis said.
The property had a price guide of $550,000 to $570,000 but selling agent Gavin Van Zyl of White Rhino Property said the house sold for $600,000.
"There had been a lot of interest for the property and we received a number of offers, particularly because it's well-priced and there are a lot of buyers shopping within that price range," Mr Van Zyl said.
"The home was on the market for a week before it sold."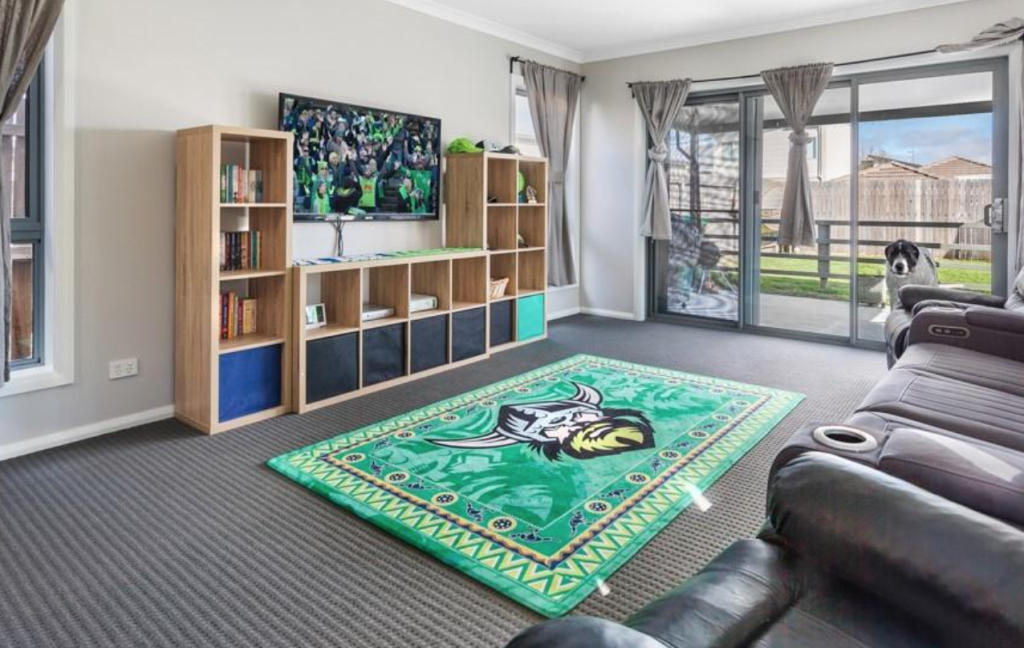 While the new buyers are also big sports followers, the splashback will be removed and gifted back to the sellers.
Ms Lovering and Mr Davis said they would keep the splashback as a fond memory but had already been working on a new Raiders one for their new home.
With the Raiders inching closer to another grand final appearance and the team set to face off with the Melbourne Storm this weekend, Ms Lovering was excited to host all her family and friends at her new pad later this week.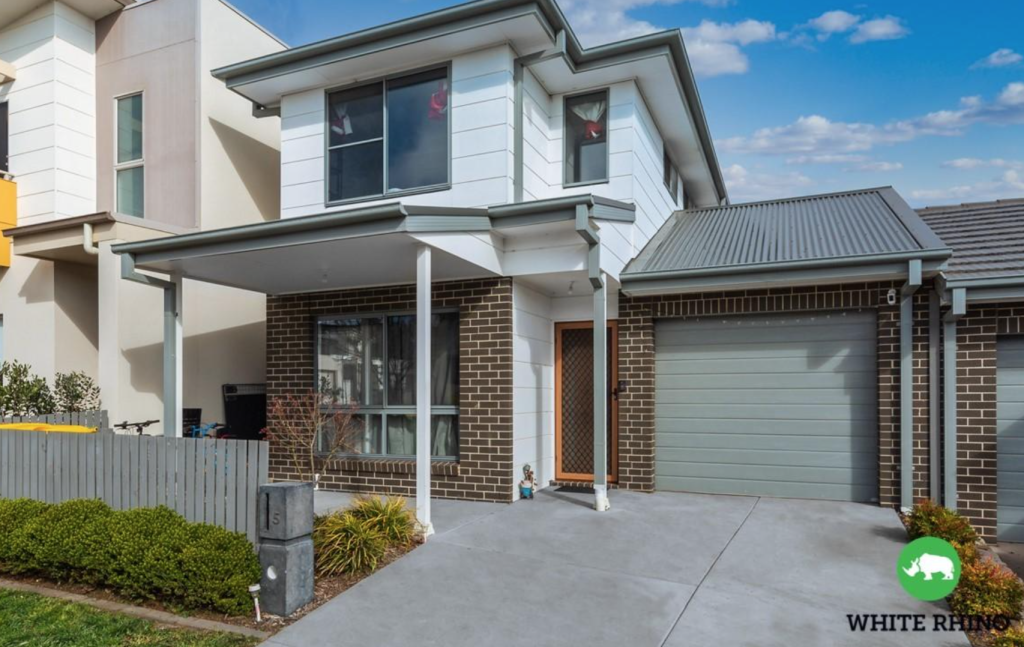 "Ashley used to be a Melbourne Storm fan but that changed when we met," Ms Lovering laughed.
"Now our whole family supports the team. I have two young boys who are huge fans as well."
"She even has a Raiders tattoo at the back of her leg," Mr Davis said.