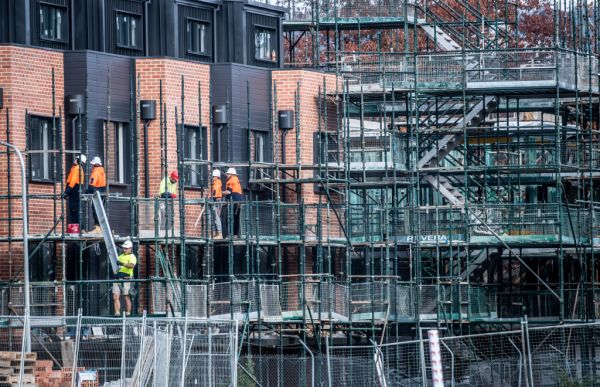 Canberra's construction ban to affect residential development 
The ban on non-essential construction work as part of Canberra's state-wide lockdown may see delivery times on residential projects extended, developers say.
Under the ACT's lockdown, construction can only take place if it is an emergency or to maintain the safety and security of the building.
Since the government announced the ban, a number of infringements have been issued in the capital including six related to a residential construction site in Taylor.
Master Builders ACT chief executive Michael Hopkins said the construction industry had been "significantly impacted" by the lockdown, noting the industry employed 20,000 people in Canberra.
"Around 70 per cent of these construction workers are on-site every day, meaning they are unable to work at all during this time," he said. "For each week of lockdown, there is $70 million of construction work shut down and $20.7 million of local wages at risk."
Nathan Page of Bronte Group called on the government to "reconsider construction as an essential service because it forms a big part of the economy".
Residential developments under Bronte Group include Northedge Villas in Taylor, Lincoln Rise in Strathnairn and Symmetry in Denman Prospect.
"If lockdown extends, there are going to be some issues with time-frames and when these developments will be completed," Mr Page said.
He said the time-frames for off-the-plan purchases – including those bought via the HomeBuilder package – would be met if "if this is short-lived".
"The industry was given a lengthy period of time to have those completed which I think is achievable", Mr Page said. "But while construction is important, we all need to play our part. It's more important to be healthier than not and we need to adhere to the changes."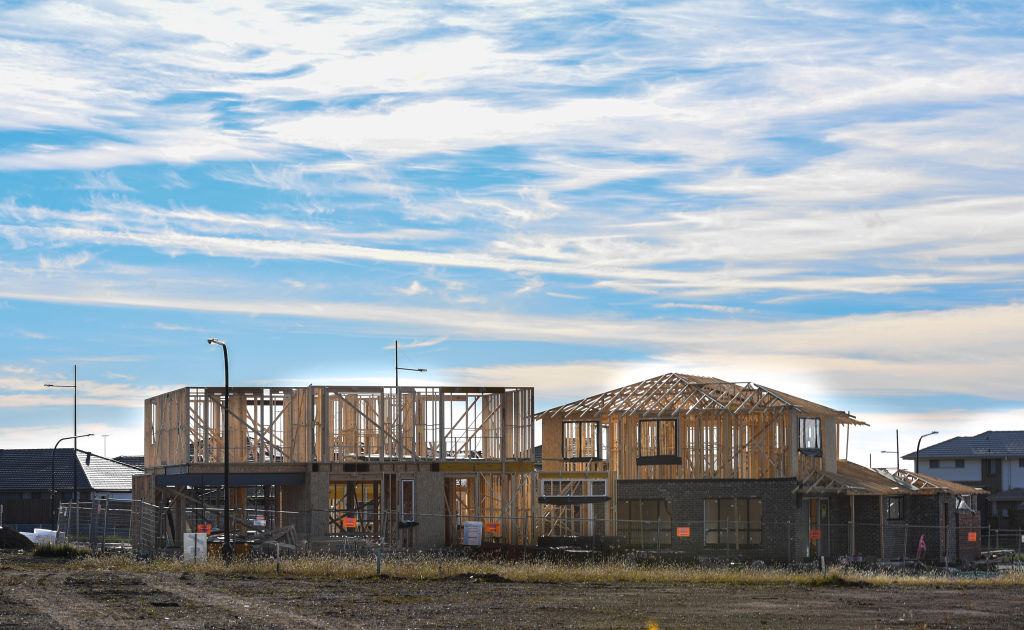 JWLand Construction director Aaron Ackland said the lockdown had put a pause on the construction of the final two stages of its Founders Lane development in Braddon.
"If the lockdown is extended past September 2, this will have a profound effect on supply chains and logistics," Mr Ackland said, adding that materials delivered would need to be rearranged to align with construction progress.
"From a macro perspective, extended periods of lockdown will place significant strain on industry stakeholders and may cause severe fluctuations in the cost of materials and drive [up] the price of contractors," he said.
"Our employees are our priority … and we're [keeping] everyone busy by shifting focus to administrative tasks. However, we may have to reconsider our approach should the shutdown be extended."
Mr Hopkins said the MBA ACT was currently consulting with the ACT government on "ways to reopen the construction sector in a safe and proper manner to ensure our industry can continue to operate once it is safe to do so".
"Transition plans are currently being worked on to determine how this can occur," he added.
While talks are ongoing, ACT chief minister Andrew Barr said at a press conference on Thursday that "stopping the spread of the virus is our priority".
"We have to stay at home. This is how we bring down our case numbers. There are no easy choices here, no simple choices, it's often the choice of the least worse outcome," he said.
"We must stop this virus now. The lockdown needs to work. The restrictions need to stay as they are for the time being … we will continue to work with the community, with business and industry associations to chart a path forward."