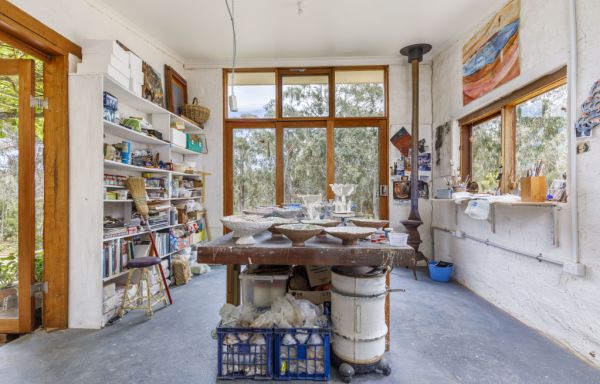 'Endless inspiration and creativity': Ceramic artist Gwenna Green sells Braidwood home
Josephine Huynh
twitter
Domain Allhomes Editor
Only a 16-minute scenic drive from Braidwood finds you at the sanctuary-style gardens of this solar-passive home that's deep into the forest just before Monga National Park.
Meandering through the grounds, there's a surprise behind every corner – a quaint outdoor space to sit back and zen out, a private guest cottage, an outdoor bath among the trees and an art studio filled with paint brushes and pottery tools. This is where you'll likely find owner Gwenna Green tinkering away.
Green, who's lived in the home for eight years, is a ceramic artist known for her perfectly imperfect handmade pots and tiles. They often bear beautifully observed and delicately decorated drawings of plants and animals from her immediate surroundings.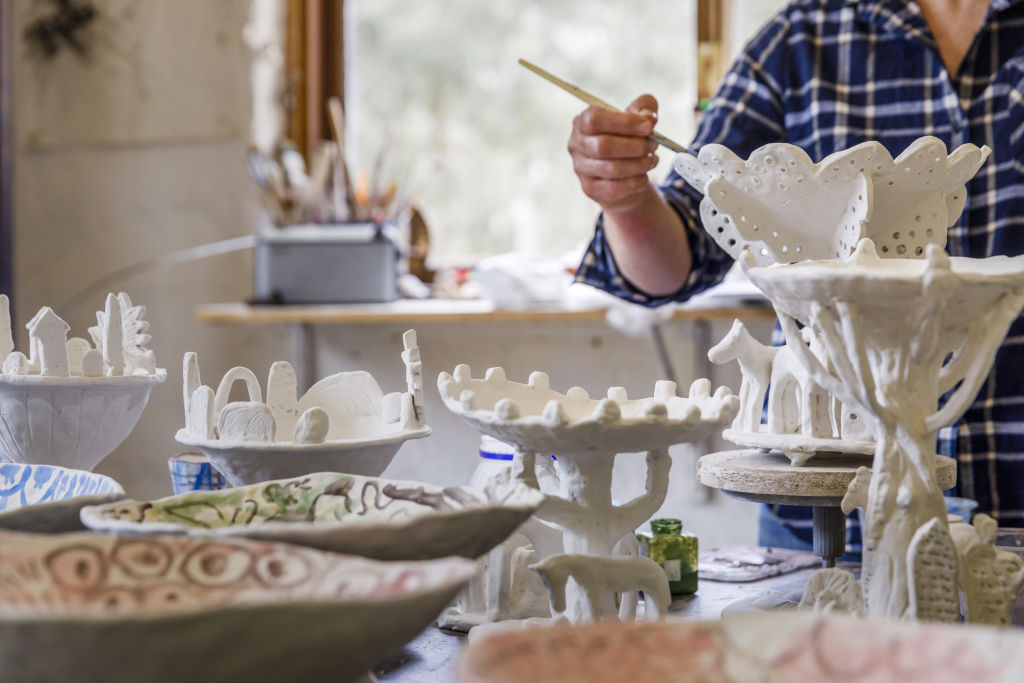 "Working in my studio in the Monga forest, the humble essence of the bush in all its scrappy, subtle, ant-ridden beauty is a constant engagement with my brushwork," she said.
"This place has provided me with endless inspiration and creativity. I'm always dreaming."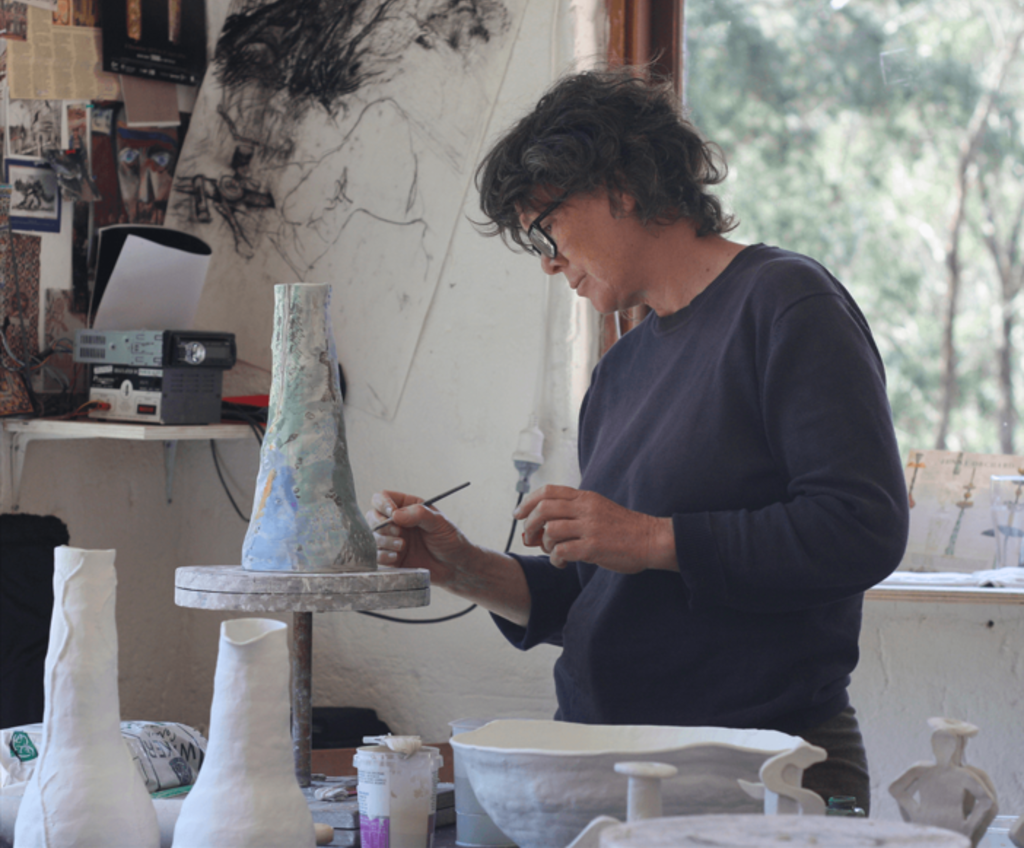 Nestled in the rain forest where the wind whispers through the trees and the birds call, the north-facing mud-brick home enjoys plenty of room to stretch out on 4.56 hectares and surrounded by the national park on two sides.
The home is adorned with eclectic furniture and decor sourced from Braidwood local creatives and features double-glazed blackbutt windows, ensuring each room has a green vista – a favourite feature for Green.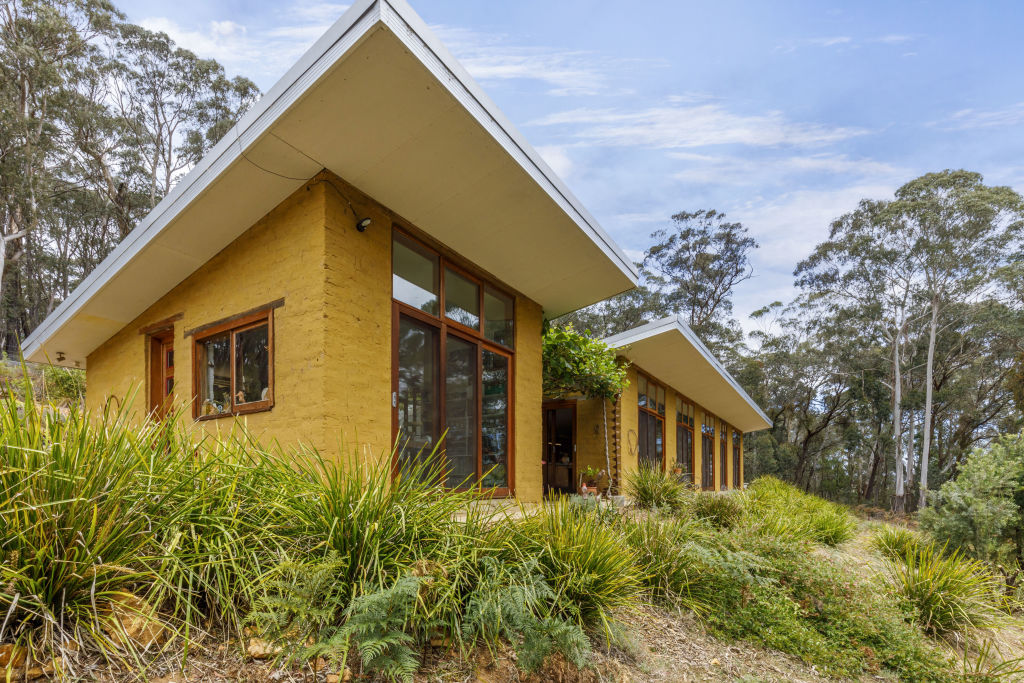 "I love waking up and looking out the windows from the living room into the bush and listening to the sounds of the birds singing – just taking it all in," Green says.
The open-plan living room features a central two-way fireplace, modern kitchen with gas oven and wet back stove fuelling the hydronic heaters throughout the house.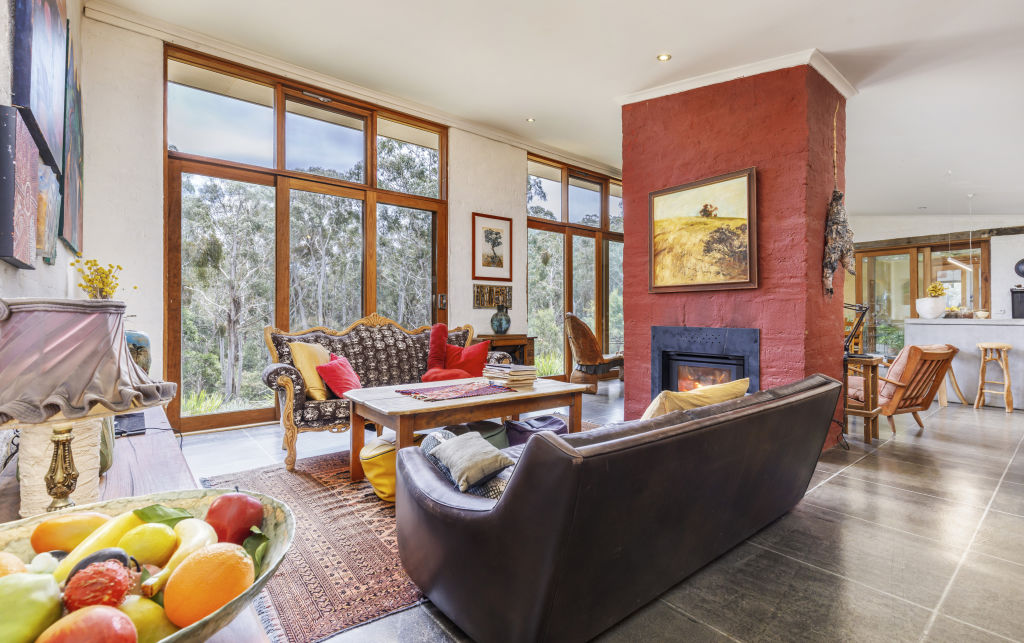 The generous main bedroom features a walk-through wardrobe, while the second bedroom is also generously proportioned.
There is a study with built-in shelves and across the breezeway is a versatile space that could be used as a third bedroom or kept as an artist's studio or hobby room.
Certain to be a favourite is the outdoor en suite. Simply heat the water with wood, sit back, relax and soak in the peace and quiet of nature.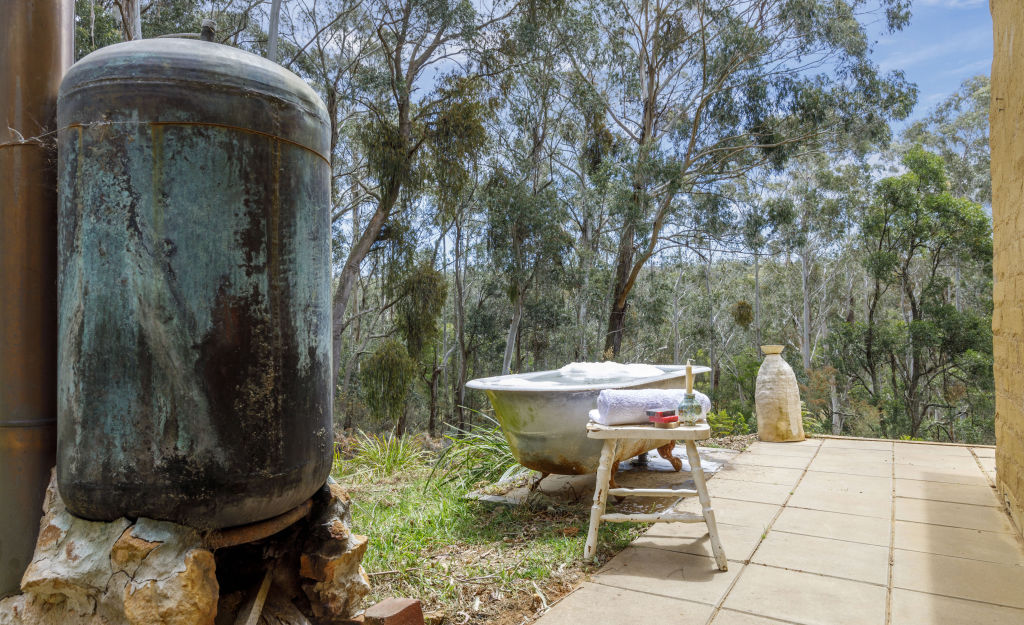 The guest cottage, known as Lyrebird Shack, is a treetop retreat guest accommodation and earns its keep with regular Airbnb bookings at $130 per night. The shack features an open-plan living and bedroom space with kitchenette and bathroom, plus a secluded outdoor area to enjoy the view.
Guests can explore the rain forest on foot with Jembaicumbene Creek running through the bottom of the block.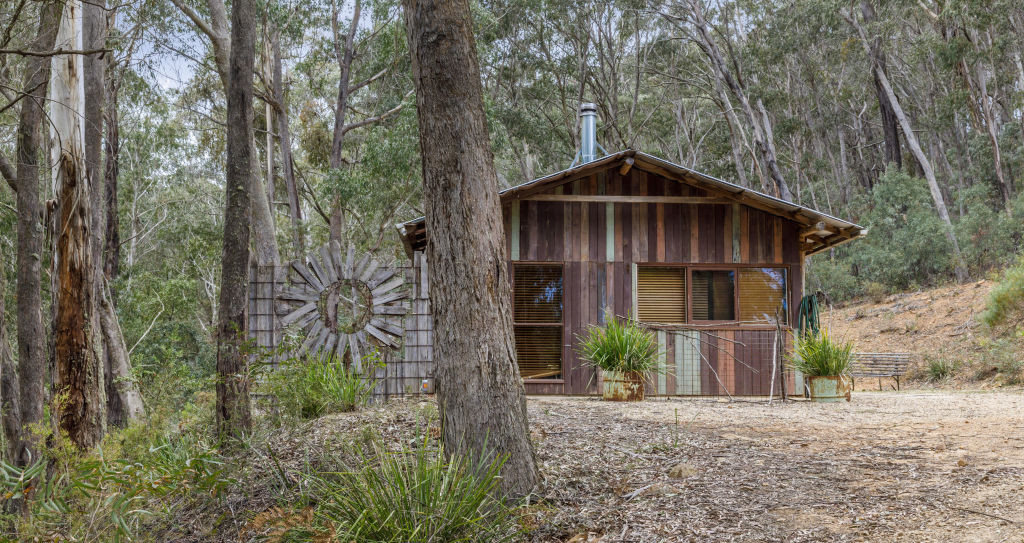 "The shack has no Wi-Fi and is completely off-grid so guests can really immerse themselves in nature and fully switch off," Green says.
The rear courtyard of the house features a clever tiered rock garden with veggies and is perfect for outdoor entertaining.
"My fondest memories on this property have been the gatherings with family and friends – special occasions like birthdays have brought people together in this home and it's something that I will truly miss," Green says.
Green has made the decision to sell as she welcomes a new granddaughter and looks forward to a new tree change.
Price guide: $795,000
3 bedrooms, 2 bathrooms
Private sale
Agent: Luton Properties Manuka, Kelly Allen 0466 632 696