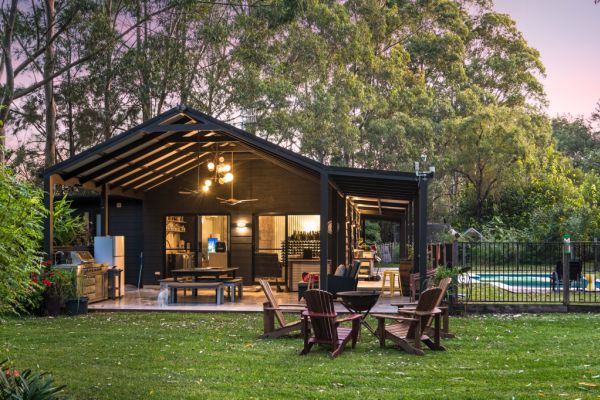 Charming Berry Cottage on the banks of a creek on the market
Just a few minutes drive from the centre of Berry – a destination of choice for Canberrans looking for lush rolling hills and a slower pace of life – this 1860s cottage carries historical significance and country charm in equal measure.
"It's one of the oldest [properties] in the village," says selling agent Nick Dale of Belle Property Berry.
One of the first inhabitants of the home was the widow of a retired sea captain.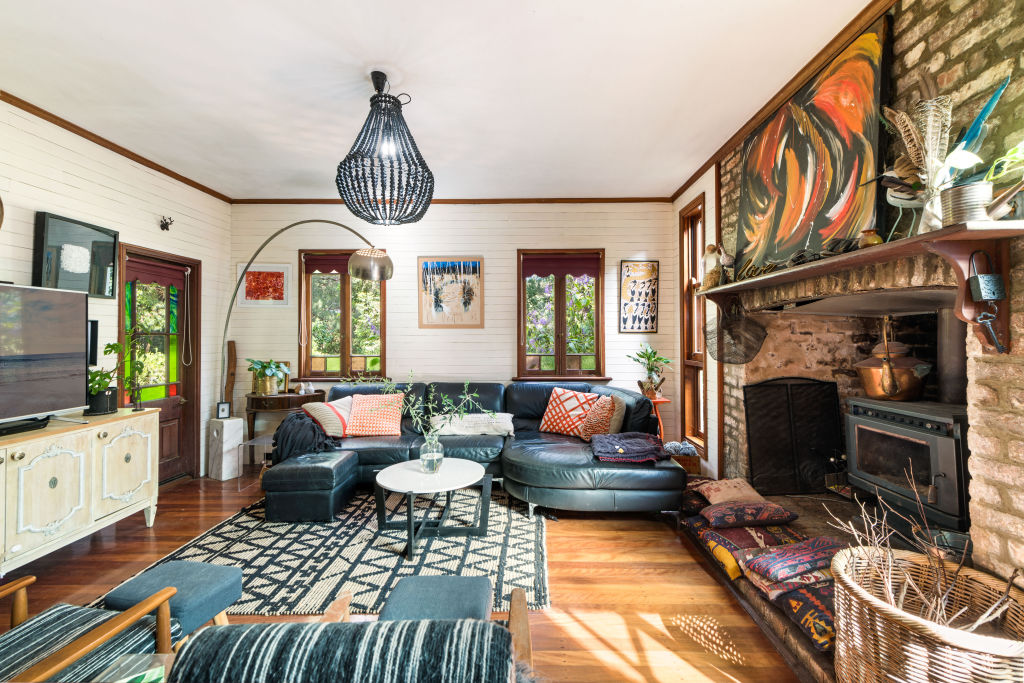 "What happened was, he died after giving many years of service to Alexander Berry. As a show of good faith, Berry gave this house to the captain's surviving wife."
The pretty weatherboard cottage has all the typical characteristics of the era: high ceilings, timber cladding, and picturesque front verandah.
"The architecture is definitely Australian colonial design," says Dale. "Like the pitch of the roof and the number of fireplaces."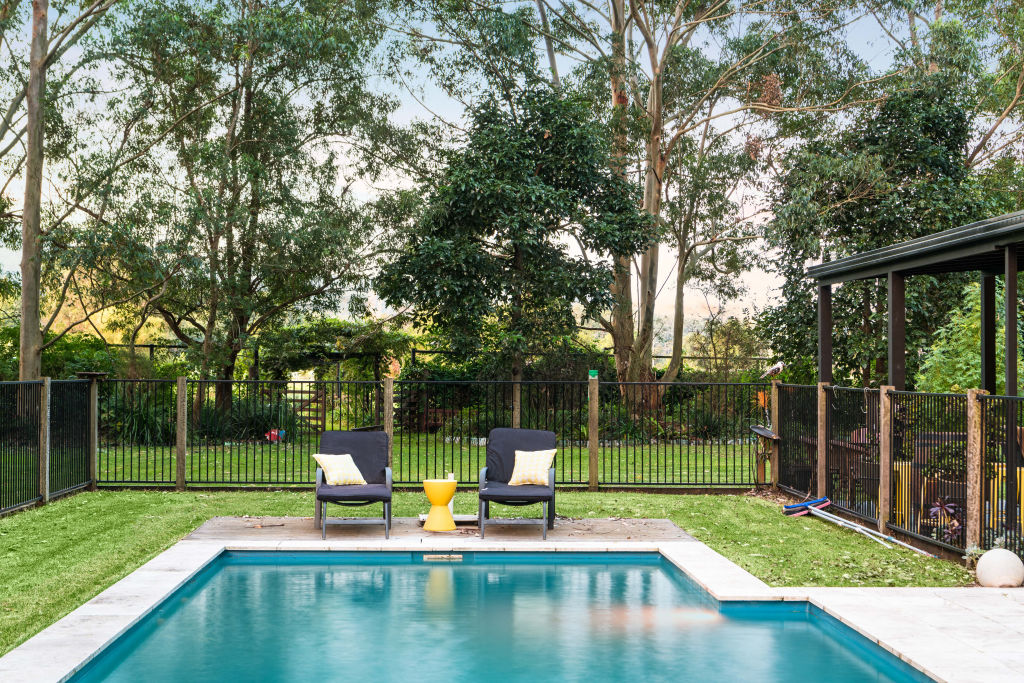 The fireplaces aren't only high in number but in scale – particularly in the family room, where an enormous brick fireplace houses a slow combustion wood heater. Meanwhile, the fireplace in the dining room contains a functioning AGA cooker.
Between the exquisite original timber floorboards, stained-glass windows, barn doors and timber cladding, the home has the perfect mix of materials and design to create a warm and cosy atmosphere.
Pulman's Cottage is right on the banks of Broughton Mill Creek, the erstwhile Berry Pool used by the townspeople in the 1920s.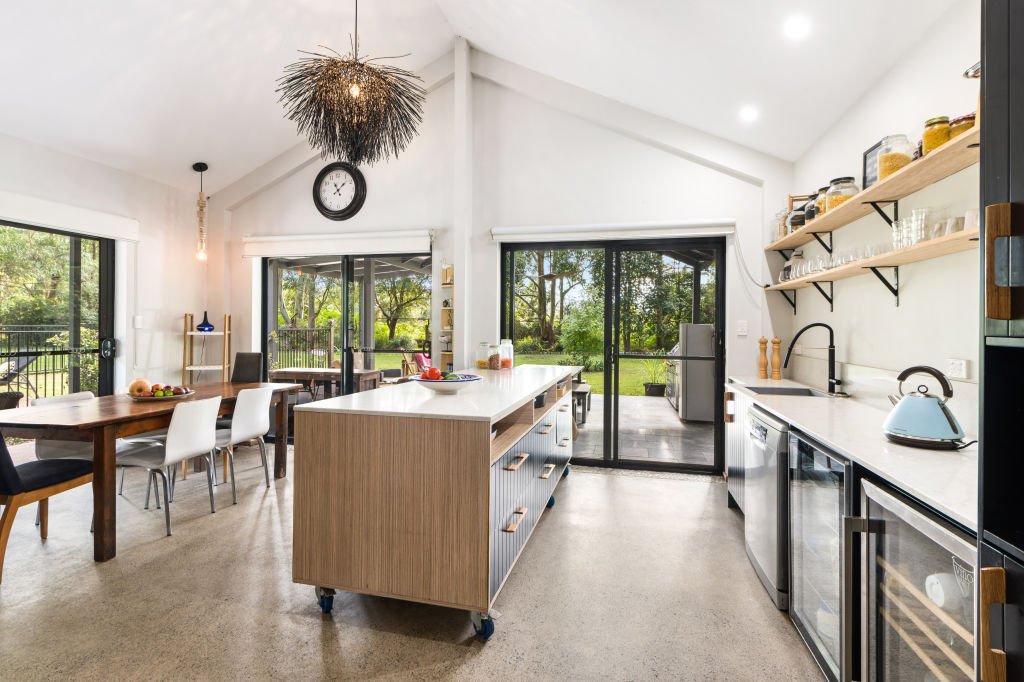 "If it were a really hot day, the local constable would act as the lifeguard for the day," says Dale.
These days, the cottage residents are more likely to enjoy a dip in the property's saltwater pool, situated alongside the modern cabana.
The polished concrete floors, black Colorbond roof and contemporary design perfectly balance the historic charm of the main home while simultaneously offering the practicality of self-contained accommodation for guests.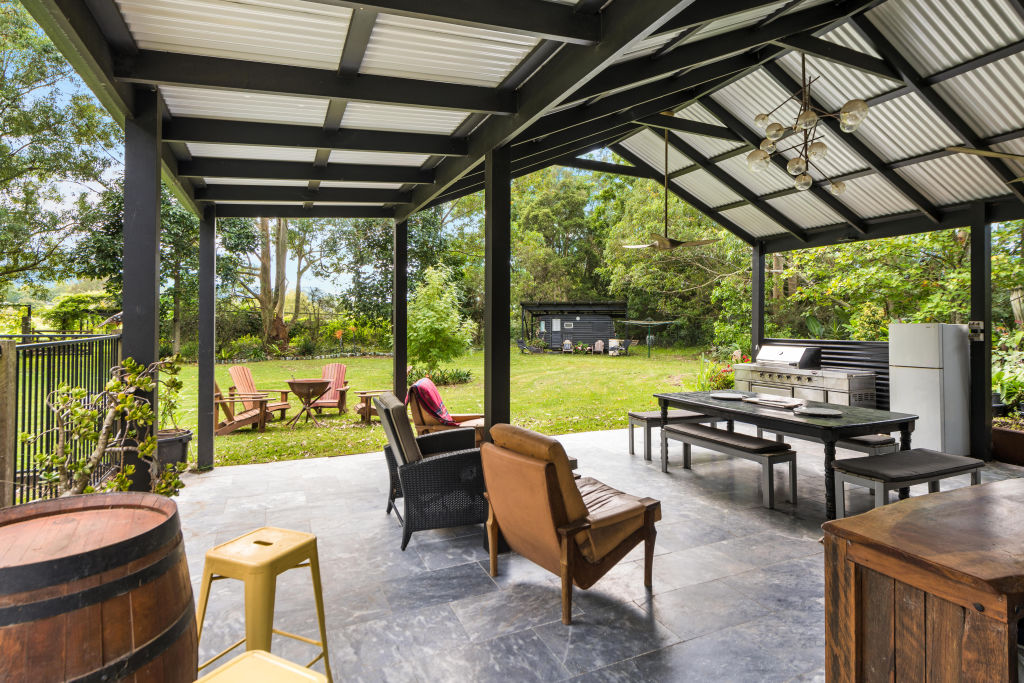 Regardless of whether you sleep in the cabana or the cottage, you'll wake to the trickling and bubbling of the creek, along with the first flush of the sun rising over the lush gardens.
"The gardens have an interesting history; they were in the Berry Gardens Festival every year for quite some time," says Dale.
The grounds are a picture of rustic charm, from the arbour, rose bushes and the oversize veggie garden to the chook pen and orchard.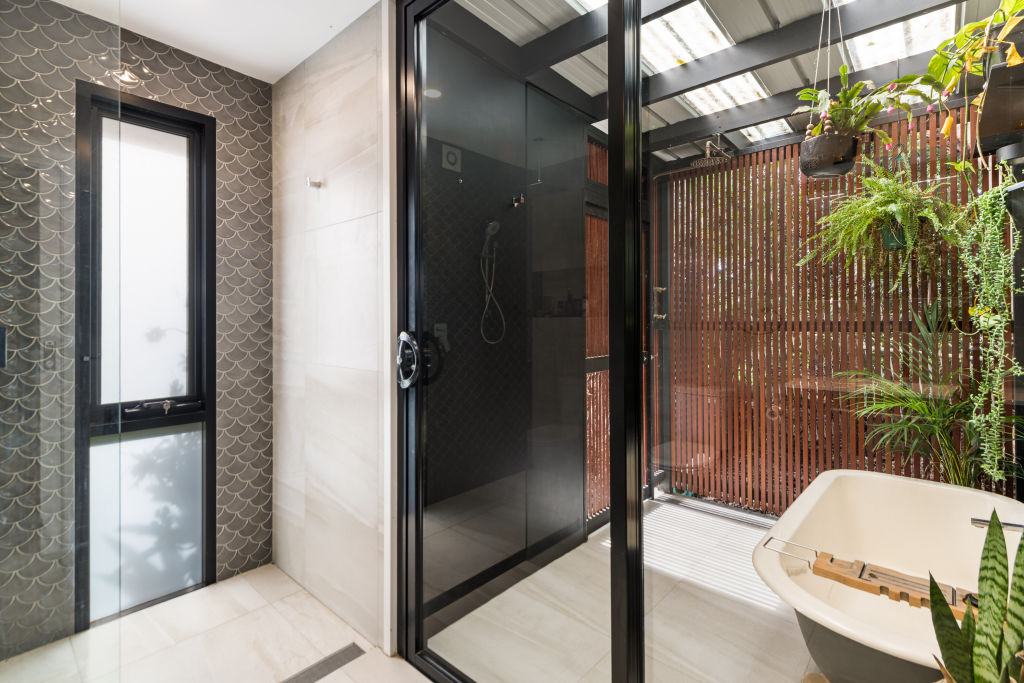 "It feels like you're in the middle of the bush. You can have horses and cattle and all that type of stuff, but it's a 10-minute walk to the pub," says Dale.
"You'd never know that you're in town. You've got the period home, and then they've put this contemporary cabana on it, and it's just a really comfortable, awesome country lifestyle that they've created. It's fantastic."
Price guide: $3.5 million +
Private sale
Agent: Belle Property Berry, Nick Dale 0419 425 166