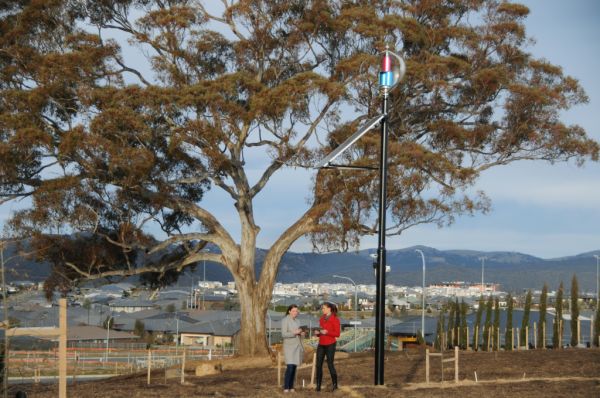 $1.1 million grant set to transform Googong into a high-tech 'smart city'
The township of Googong is set to become a showcase for technology-based urban living thanks to a $1.1 million grant from the federal government's Smart Cities and Suburbs Program.
Googong developers and the Queanbeyan-Palerang Regional Council won the grant that will establish Googong as a high-tech neighbourhood, helping reduce everyday community service costs, including waste management, utility consumption and the maintenance of amenities.
The first element of the "smart city" infrastructure is already in place with the installation of a wind turbine and solar-powered light pole.
Googong project director Malcolm Leslie said the township would be one of the first in Australia to have smart technology built-in from the ground up.
This news comes after Googong took out two wins in the prestigious 2019 Urban Development Institute of Australia's NSW Awards for Excellence, including best master-planned community and best regional development.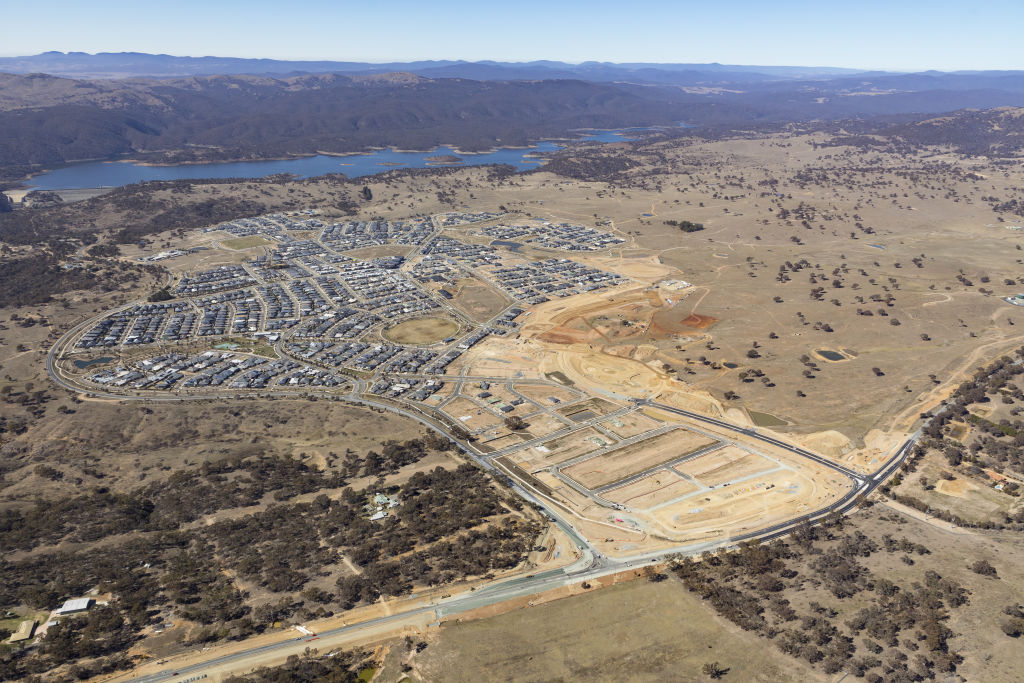 5G-ready "smart" light poles will soon be installed throughout the newest stages of Googong including its main commercial centre, which is currently being built, the second residential neighbourhood and key public areas like Googong Common.
"The smart poles have the capability to be seamlessly fitted with network infrastructure to provide services such as free public Wi-Fi, digital wayfinding and surveillance cameras. They will also enable the council to remotely manage key services like waste management, car park usage, irrigation, lighting, barbecues and security," Mr Leslie said.
"This is the way of the future. Instead of sending trucks to Googong to check when bins need emptying or if a street light has a fault, the council will know immediately and assign resources accordingly.
"Since Googong began, it has been an innovative development that has made it a popular choice for thousands of residents. The Smart Cities program will continue this innovation with technology at the core of our community."
QPRC mayor, Cr Tim Overall said technology was a driving force in our home life and across major cities, and it was important to drive similar efficiencies within local communities by embedding smart infrastructure throughout the streets, landscapes and public areas.
"The federal government grant provides an opportunity to create a technologically advanced city that is safer for our residents and sets a standard for other Australian cities who want to follow our lead," he said.
"Working together with Googong, we will be documenting the installation, operation and management of this infrastructure and building a blueprint to help other developers in the future.
The new system is expected to be operational by June 2020.