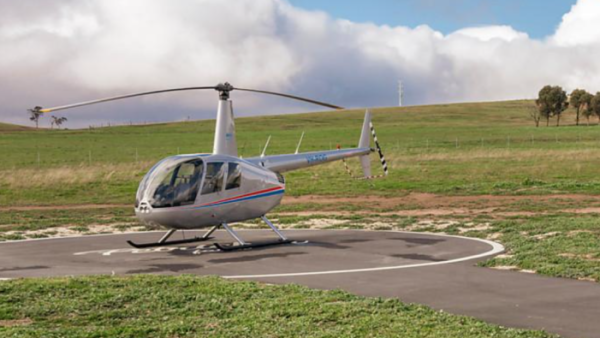 Gundaroo property for sale complete with – wait for it – a private helipad
Pulling up to Petrichor Farm you feel as if you've slipped into a poem from the Romantic era of Keats and Lord Byron. A sprawling 68 hectares of bucolic land mesmerise the senses as remnants of a time gone by revealing themselves at every turn.
Tender love and conscious attention to detail have brought this unique offering into the 21st century, not to mention a savvy business mindset. The super-sleek, architecturally designed main home isn't the only new addition to be admired when just a few footsteps away a magical province is waiting to be uncovered.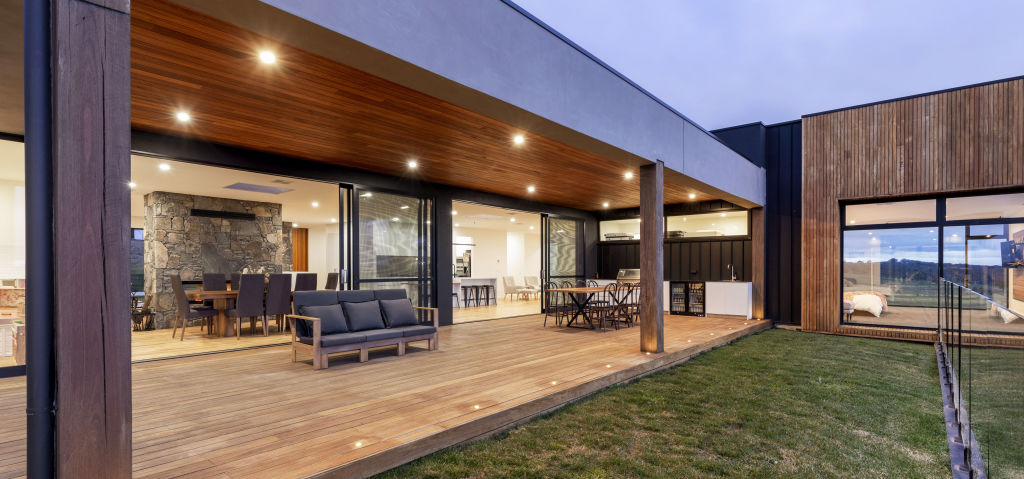 "This property provides such a beautiful opportunity for a lifestyle that people often only dream of," Sophie Luton of Luton Properties Manuka says.
"It's not a house that's just been thrown together, the owners have put their heart and soul into creating a meticulous home that's like nothing we've seen before. We cannot fault it."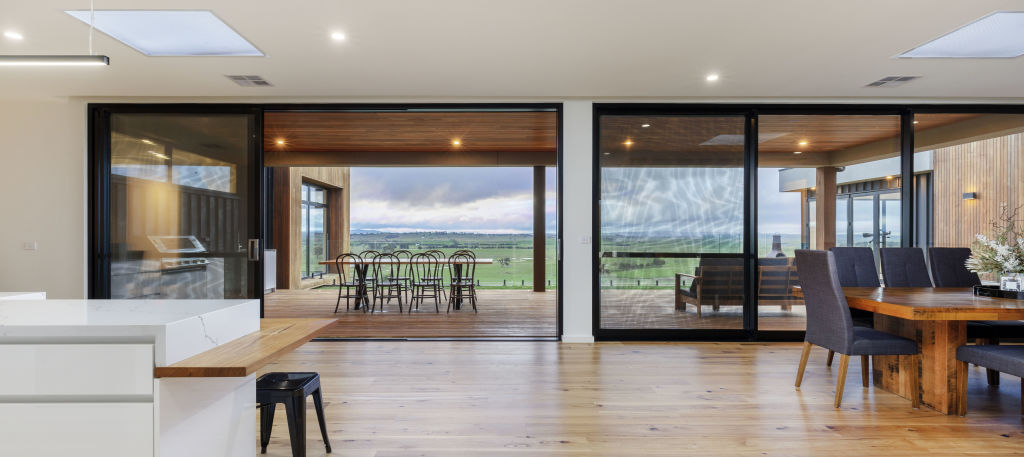 This rural resort encompasses a sprawling residence with over 512 square metres of living space, a charming function centre, a restored 1960s cottage and a rustic shearing shed that's been fitted with beer taps for the ultimate 5pm knock-off drink. It's not just a home, it's a new way of life.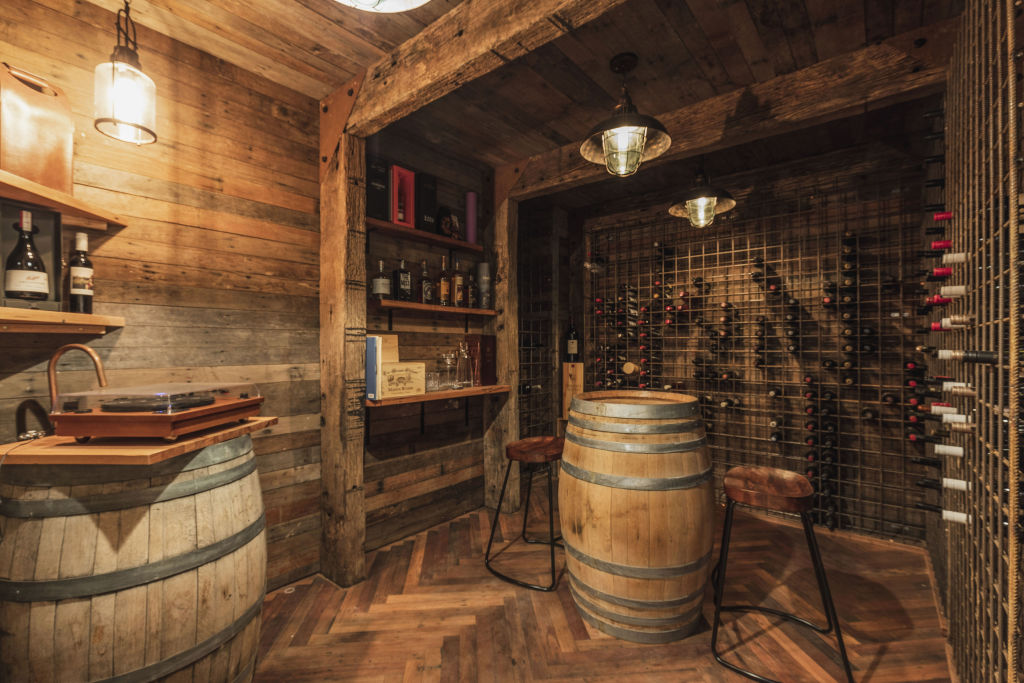 Located just 30 minutes from Canberra, the modern main house is perched at the top of a hill alongside the boundary, giving way to spectacular vistas from every room. With expansive floor-to-ceiling double-glazed windows throughout, you can take in your beautiful lot in life morning, noon and night.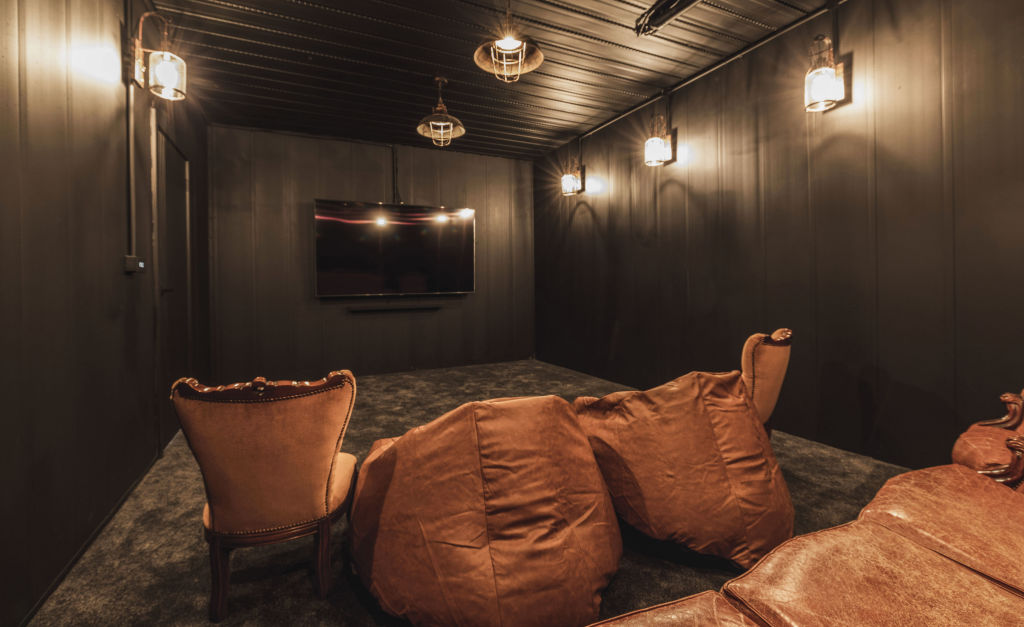 "From every angle and every room of the home, you're looking down over your own land as far as the eye can see, completely uninterrupted," Luton says.
"You can just imagine driving out on a Friday afternoon with your groceries in the back of the car for the weekend and knowing you don't need to go anywhere because everything you need is right here."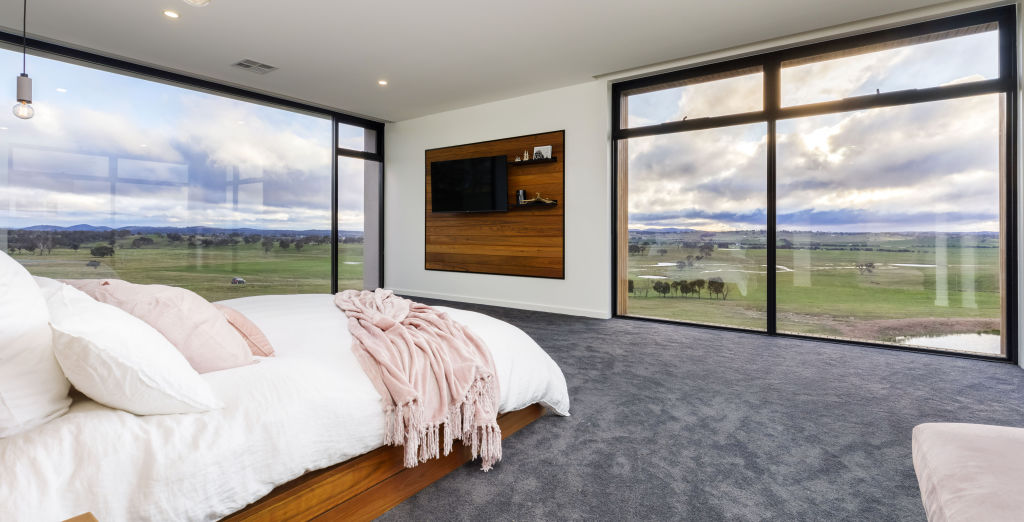 The owners have taken great care to blend the new with old, making way for creature comforts without letting the history of location fall away. Timber from an old bridge has been recycled to create the lower floor walk-in cellar that's been designed from old mining and warfare tunnels, along with copper sourced from a barbershop in Braddon.

Wee Jasper bluestone encircles the grand feature fireplaces present in both the main residence and function centre as the original stone well embeds antiquity to the outside spaces. Arrive in style with your very own helipad then spend your days in a daze moving from the home theatre to the gym, sauna and the private cottage escape with a fully equipped bar and commercial kitchen nearby.
"Not only is it such a desirable location for people to hold a wedding, but you could also rent this property out as a weekender, with so much to utilise," Luton says.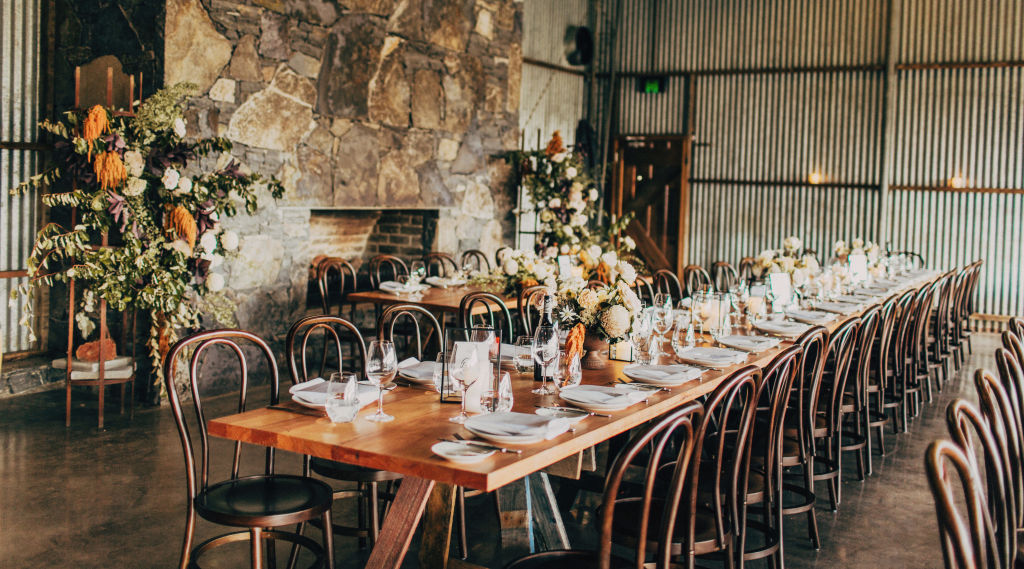 "It provides such a beautiful opportunity for a lifestyle that people don't often get to access, and there's so much on offer you'd never have to leave."
Or want to leave more like it. It's grandeur and quaint country charm wrapped up in one. Whether you're taking in the sunshine from the hickory engineered timber entertaining deck, holed up in the library or strolling through the entryway gallery, you feel like you could be anywhere in the world.
Price guide: $3 million +
Auction: 11am, September 27
Agent: Luton Properties Manuka, Sophie Luton 0410 750 413