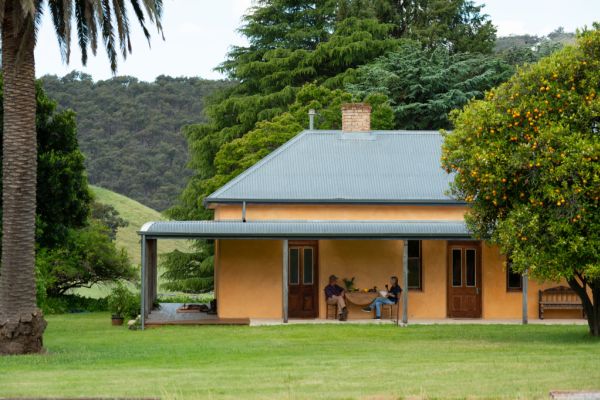 Historic Wee Jasper homestead hits the market
Harking back to a simpler time when entire families would gather and graze around the same table, Cooradigbee Homestead invites you to experience the lifestyle of a time gone by; one that's rarely on offer nowadays.
It dates back to 1910, when the notable Barber Family took to turning the 40 hectares of pastoral plains into a liveable home. They crafted a sprawling dwelling that's been renovated and revitalised to serve up secluded splendour for another 100 years.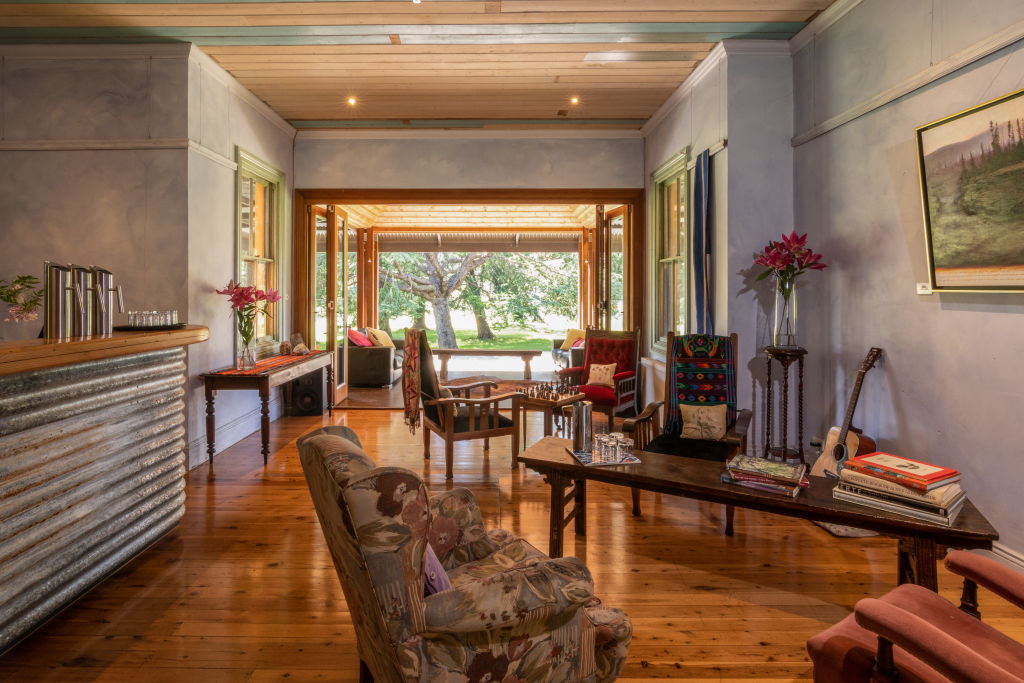 "Older houses typically feel like rabbit warrens, but here, it's been updated to give a more modern feel and provide the environment that's akin to how people like to live today," selling agent Sally Butt of Butt Livestock and Property says. 
"It doesn't look out-of-place new – it still holds onto that homey, country estate feel while offering the comfort that you'd expect and want, living in the 21st century."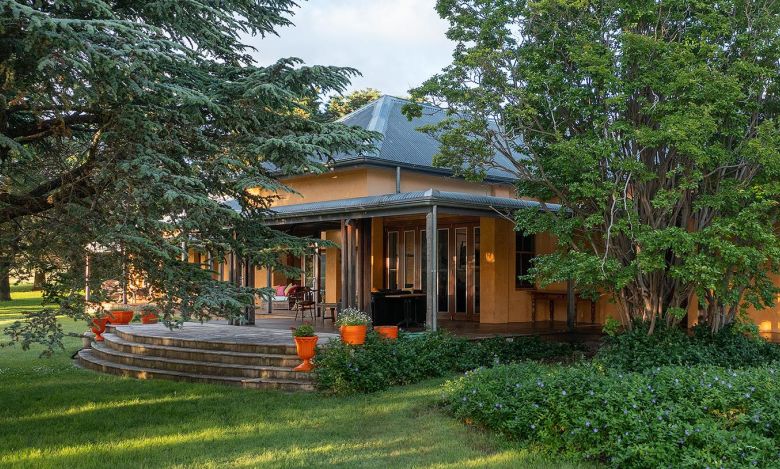 From the corrugated-iron-topped verandah that wraps around the main house to the subdued terracotta-coloured exterior walls, you get a real sense that every decision made throughout the updating process has been done with connection to the land and location in mind. 
Every room is a parade of tall french doors and wide-open windows that create little vignettes to the outside oasis. You can gaze upon the abutting mountains from bed or step out to the untouched Australian bushland, where the Goodradigbee River is just waiting to be explored.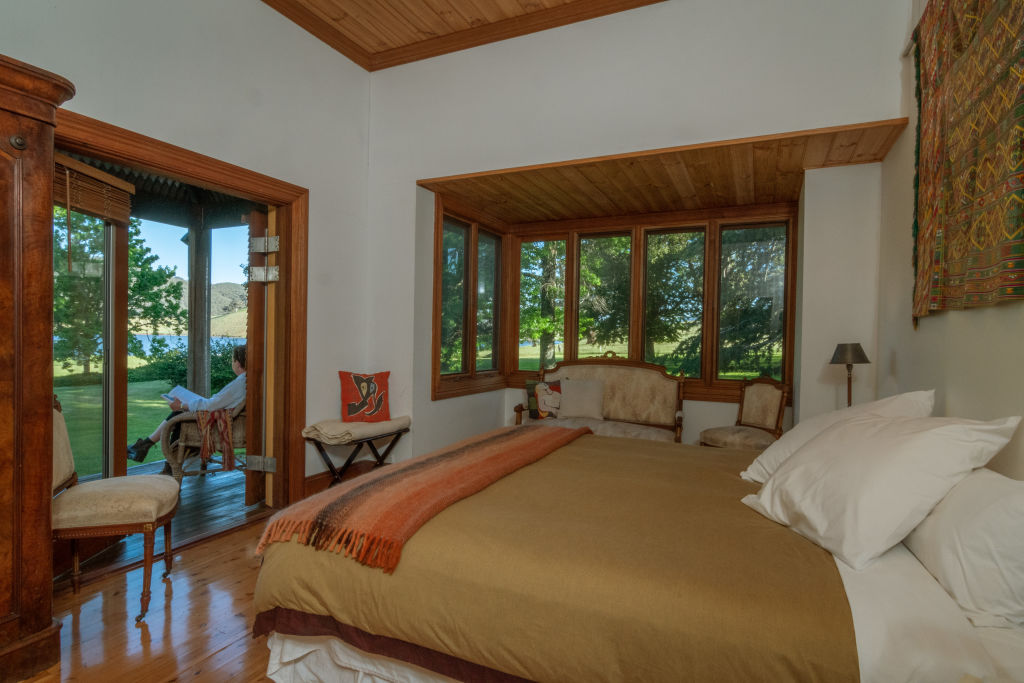 "You've got a huge playground at your doorstep. If you like boating, trail bike riding, caving, or anything that involves exploring the Australian bush, you're in luck," Butt says. 
"And for people who like to adventure further down to the coast, or to the snow, this is the perfect opportunity to have a chalet that connects you to both."
The locale is truly ideal and idyllic, not only for its proximity to Canberra, the coast, and the snow-capped hills of Jindabyne but because it provides a resting place that's unlike any other.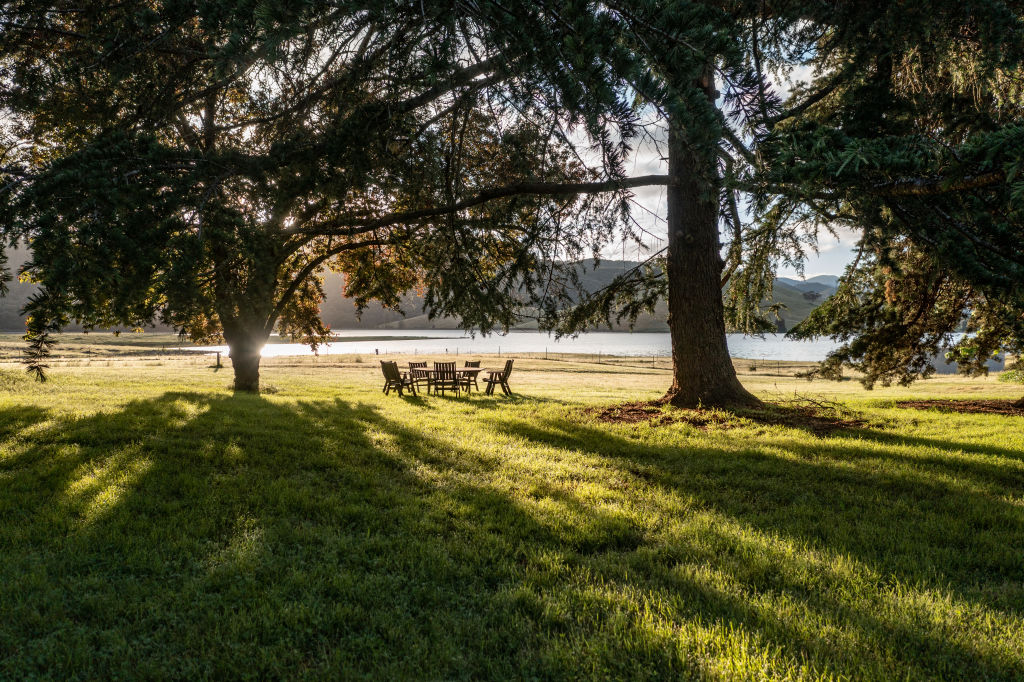 Family holidays go by slowly, uninterrupted by the business of regular life, and are replaced by the gentle lapping of water in the creek and memories of playing backyard cricket. 
"You do have a complete feel of privacy and isolation, like you have a little part of the world just to yourself," Butt says. 
With enough space to spare and endless opportunities to get back to nature, Cooradigbee Homestead is a special place where grandparents, parents, children and great-grandchildren can all assemble. 
The saying goes, "Many hands make light work," and living here with everyone you love in tow would feel lighter than floating on air.
Price guide: $2.75 million-$3.1 million
Auction: 12pm, December 16
Agent: Butt Livestock and Property, Sally Butt 0400 817 794