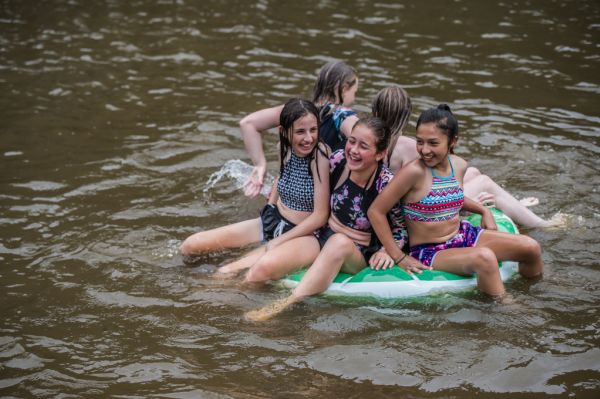 How to spend a day in Kambah: What Canberra's largest suburb has to offer
Located on the northern end of Tuggeranong is Canberra's largest suburb, Kambah. Covering an area of 1130 hectares, Kambah is four times larger than the average ACT suburb. It was gazetted in 1973 and the streets are named after interstate pioneers.
Nestled behind Mount Taylor, Kambah is just a 20-minute drive to the Canberra CBD and seven minutes from South Point Tuggeranong. The family-friendly neighbourhood offers ample access to amenities such as grocery stores, vibrant eateries, parks and places to relax and wind down.
Population: 14,900 
Median house price: $631,000
Median unit price: $465,000
43 Mt Vernon Drive, $1.4 million
98 Allchin Circuit, $1.3 million
94 Allchin Circuit, $1.295 million
16 Morant Circuit, $1.266 million
97 Allchin Circuit, $1.257 million
Eat and drink
There are plenty of cafes and restaurants to choose from in the suburb. If you're an early riser, On the Grind opens from 5.30am every day except Saturdays. The cafe is also pet-friendly, selling "doggy delights" for your four-legged friends!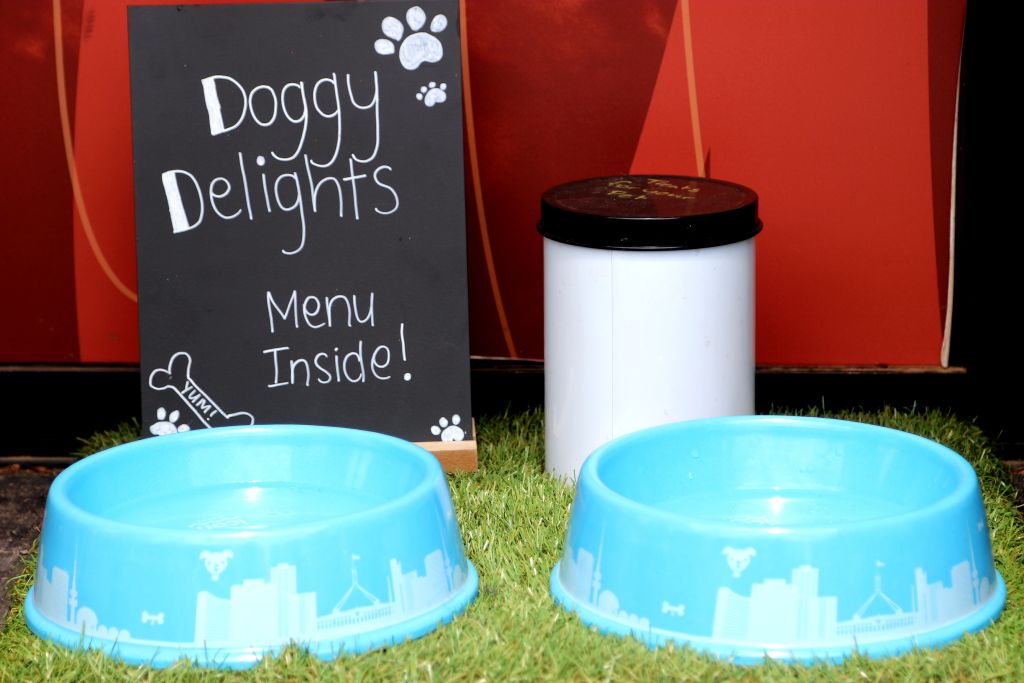 If you're craving something European, Biginelli's offers an all-day breakfast menu and authentic range of Italian foods and homemade cakes. Every Wednesday it's open for longer hours for its famous traditional Italian pizza night.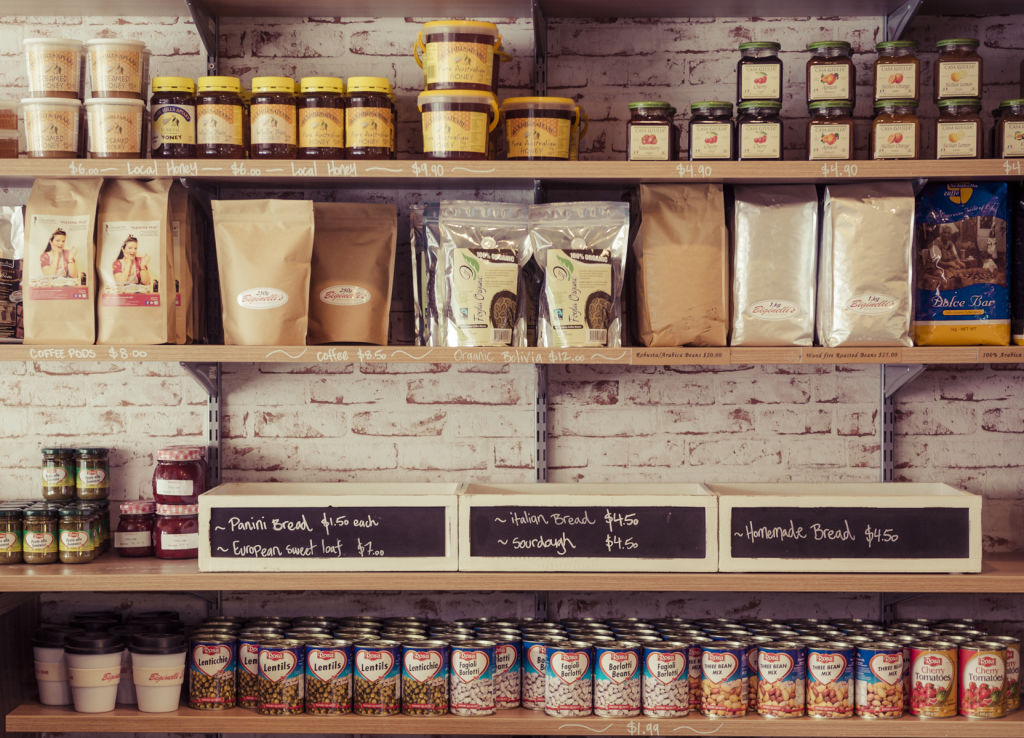 For a taste of South-East Asia, pop by Thai Urban and try one of its famous noodle dishes that the Kambah locals rave about.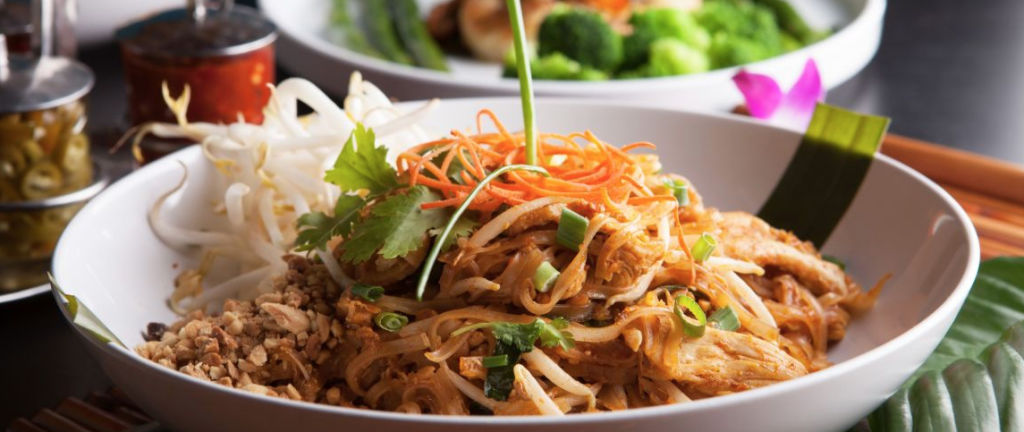 See and do
If you're looking for a place to let the kids roam, Inflatable World Kambah is your answer. With endless jumping castles and colourful surrounds, they'll be happy for hours. 
Enjoy the autumn sunshine and breeze at Kambah Adventure Playground, the suburb's popular outdoor gathering spot where families come to catch up with one another. There's a treehouse, flying fox and giant swings.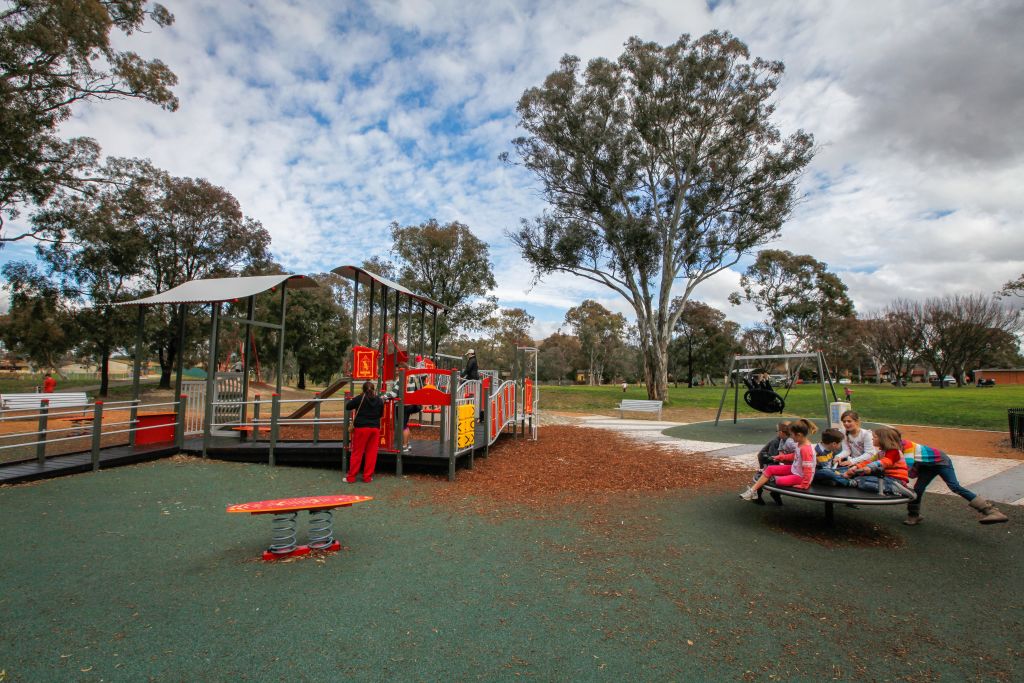 Come summer, take a dip at Kambah Pool nestled on the Murrumbidgee River. The natural surrounds are a popular spot to fish and for bird watching. If you go early in the morning, you might see one of the many wombats that call it home.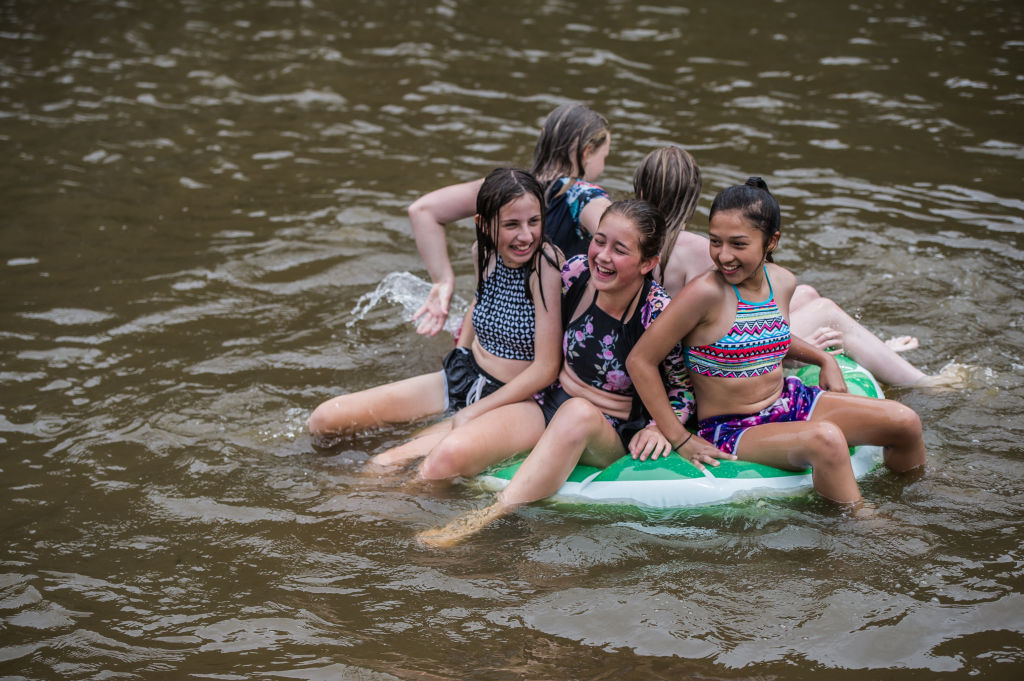 Or take advantage of the 18-hole golf course at Murrumbidgee Country Club.
Alternatively, if you're looking for some downtime, Massage Essentials will have you covered and if you want to pamper yourself, head over to Kambah Hair Centre for all your hair needs.
Allhomes' top pick for homes for sale in Kambah
Price guide: $1.1 million
Agent: Blackshaw Tuggeranong, Robert Peaker 0412 726 025