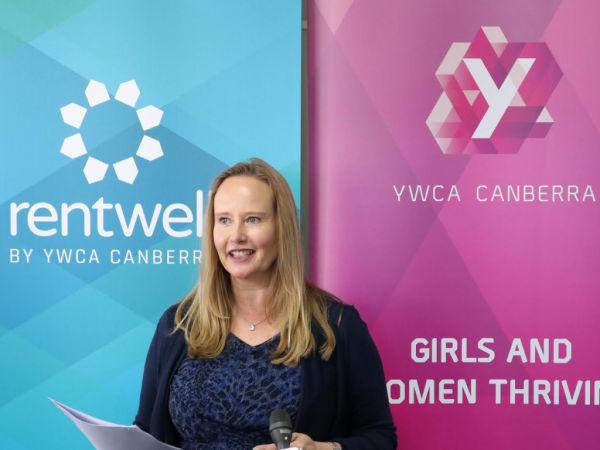 Making a difference: Rentwell celebrates first anniversary 
A vision from over a year ago has flourished for charitable property management service Rentwell, set up by not-for-profit organisation YWCA Canberra, which has celebrated its first anniversary.
According to YWCA chief executive Frances Crimmins, the concept of Rentwell began when she realised there were "a number of people, particularly women – mothers and children fleeing domestic violence, refugee families and elderly women – who were locked out of the private residential market".
"Rentwell provides investment property owners in the ACT with an opportunity to change someone's life tangibly and powerfully," Ms Crimmins said.
The organisation leases properties out at 74.9 per cent of the market rate. In exchange, landlords are exempt from paying land tax under the ACT government's pilot program.
Owners are also provided with a deductible gift tax receipt from YWCA Canberra for the difference between the commercial and affordable rental rate.
Since its inception in May last year, Rentwell has secured 25 properties to rent to families who were unsuccessful in the private rental market, helped to place 49 people into affordable homes, and saved property owners up to $10,900 in land tax. 
Property owners also donated the equivalent of $81,632 to YWCA Canberra which was then passed on to its tenants as rent relief.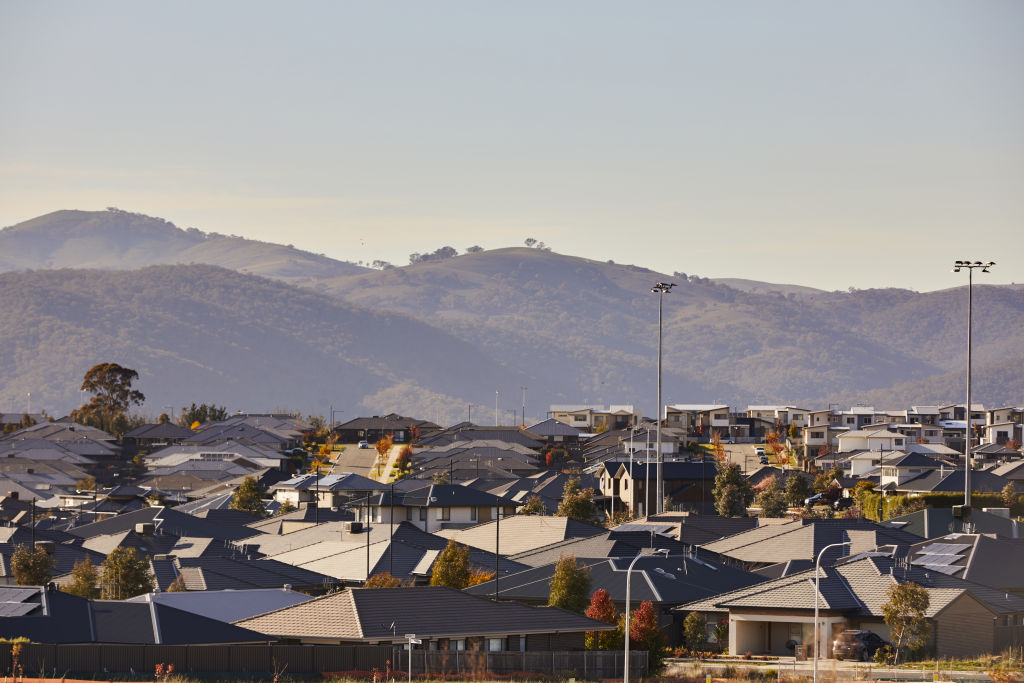 "I would like to sincerely thank all our key stakeholders who have worked with us over the past year and in our planning stages. Rentwell is a success because of your generous commitment and support," Ms Crimmins said.
The service's next annual goal is to have 80 properties under its belt to support families in need of affordable housing.
"The reason why that's a big stretch from the previous goal of 25 properties is because we know many property owners who have expressed interest in leasing out their homes to Rentwell when their properties next become available," Ms Crimmins said.
"There is a tremendous need for affordable housing in Canberra and we know that Canberra is the dearest jurisdiction in the whole country to rent property and, unfortunately, not all Canberrans are able to afford those rental prices."
One property owner, Stacey Waring, leased out her two-bedroom apartment in January to Rentwell after hearing about the initiative through social media.
"I have families and friends who are in similar situations and are living in affordable housing, so to be able to provide a home to someone who needs it means the world to me," Ms Waring said.
"It's my first and only investment property so I'm glad that I've been able to make a difference to someone else's life through Rentwell."
Ms Crimmins encouraged more property owners to lease out their properties, particularly short-term Airbnbs.
"If there is someone who is in a position to rent out their homes, or in some instances their short-term Airbnb properties, Rentwell is an initiative that can make a positive difference to many people," Ms Crimmins said.
"This isn't about forgoing your own retirement plan, it's the ability to do both. It's a long-term stable income source and we have plenty of tenants ready to move in."
Allhomes is proud to partner with Rentwell and helps with advertising initiatives.