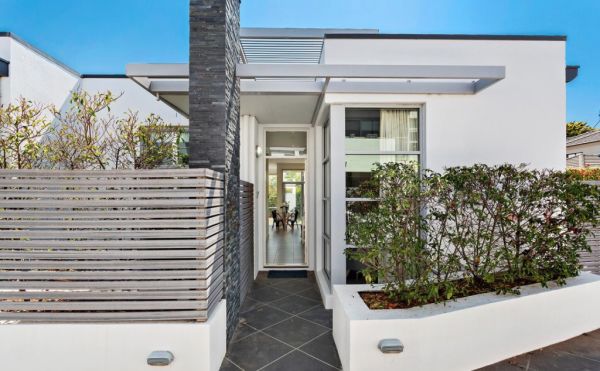 O'Connor townhouse sells for almost $80,000 above reserve
Jessica Taulaga
twitter
Editorial Producer
A two-bedroom O'Connor townhouse sold for almost $80,000 above reserve on Saturday after a fierce and fast bidding war pushed the price to $718,000.
The single-level property at 11/4-6 Hardman Street had 11 registered bidders vying to take the keys. 
Auctioneer and listing agent Mark Larmer of Independent Property Inner North and City said bidding for the property started at $450,000 with the second bid quick off the bat at $640,000 — right on the reserve.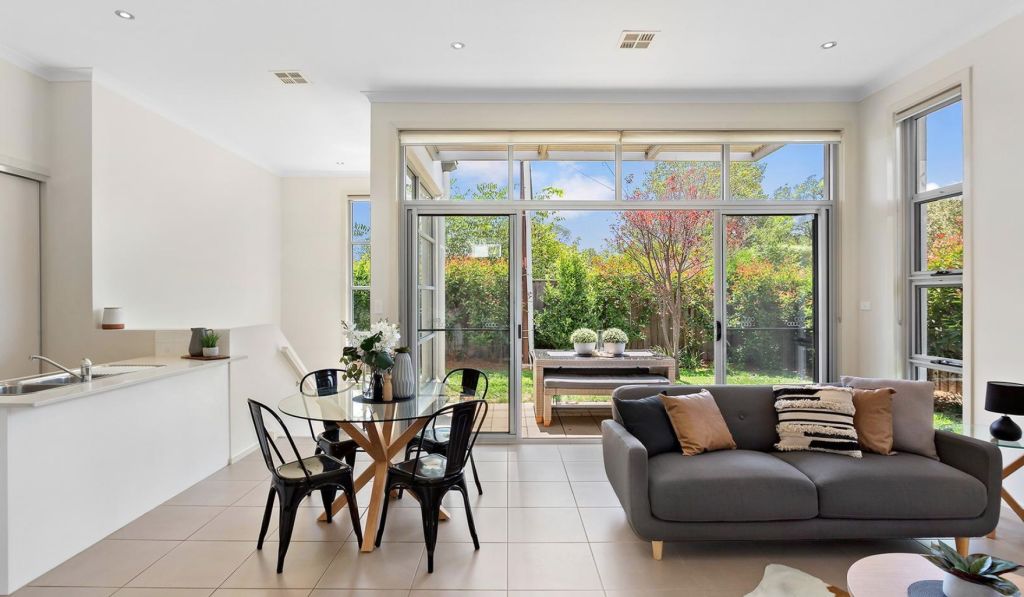 From there, the auction moved relatively fast between a few bidders until it reached $680,000.
"Two bidders then took it from $685,000 to over $700,000 before I accepted $1000 bids," Mr Larmer said.
"[It] went back and forth between the two bidders until it reached $718,000."
The buyer was a downsizer, Mr Larmer said, adding the campaign was the "busiest campaign we've had in two to three years".
"We had 220 physical inspections of the property and to see that come from a two-bedroom townhouse really blew us away," he said.
"It goes to show that there is a massive demand from downsizers for single-level townhouses that are low-maintenance and in a small development."
Elsewhere, a four-bedroom house in Chapman sold for $807,000 under the hammer.  
On 897 square metres of land, the house at 10 Tauchert Street had three parties participating in the bidding battle that drew more than 40 onlookers including neighbours.
Auctioneer and listing agent Tim Burke of Luton Properties Weston Creek and Molonglo Valley told the crowd the home was well located — only three houses away from the local park and close to schools.
"For families, this is a wonderful opportunity …  [and also offers] entry-level opportunity," he said.
"[The house] is in original condition but allows you to make the changes that suit you."
The first bid was $650,000 and was countered by a $660,000 offer. The first bidder then raised the price to $700,000.
Bidding progressed in increments of $10,000 until it reached $750,000 when a third bidder entered the race. 
The price climbed in a mix of $10,000 and $5000 increments until it reached $805,000 from the first bidder. At this point, the late entrant declared they were out and proceedings slowed.
Mr Burke encouraged bidders to make a bet, saying it would be a "long drive home with regret".
This prompted the second bidder to reply with $806,000, which was met with a counter bid of $807,000. With no replies, the hammer fell.
"This is a smart buyer's house because of the values in the area," Mr Burke said after the auction.
"It's a house that's in its original condition so it needs someone to come along and [be] prepared to roll their sleeves up and do something on it, which I think we got."
According to Mr Burke, the new homeowners are a young family who had been looking for a house in the area for some time.