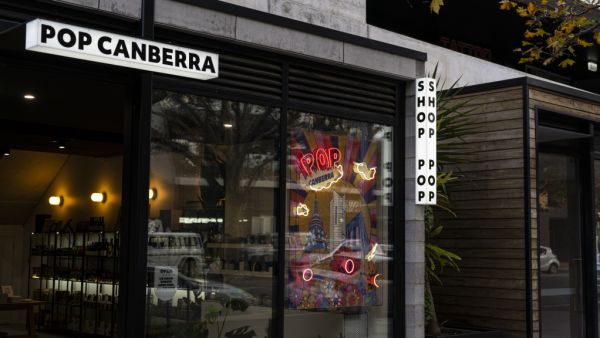 Purchasing with a purpose: The Canberra business supporting local home decor makers and more
Now more than ever, buying and supporting local businesses is at the forefront of our minds. For both practical and passionate reasons, we're looking inwards and finding that perhaps we could have been leaning on each other all along.
If you're just beginning your foray into small business buying, let me introduce you to POP Canberra.

POP Canberra brings together the warmth and nostalgia of handmade items with the exceptional high quality we've come to know and expect from the movers, shakers and creators in the nation's capital.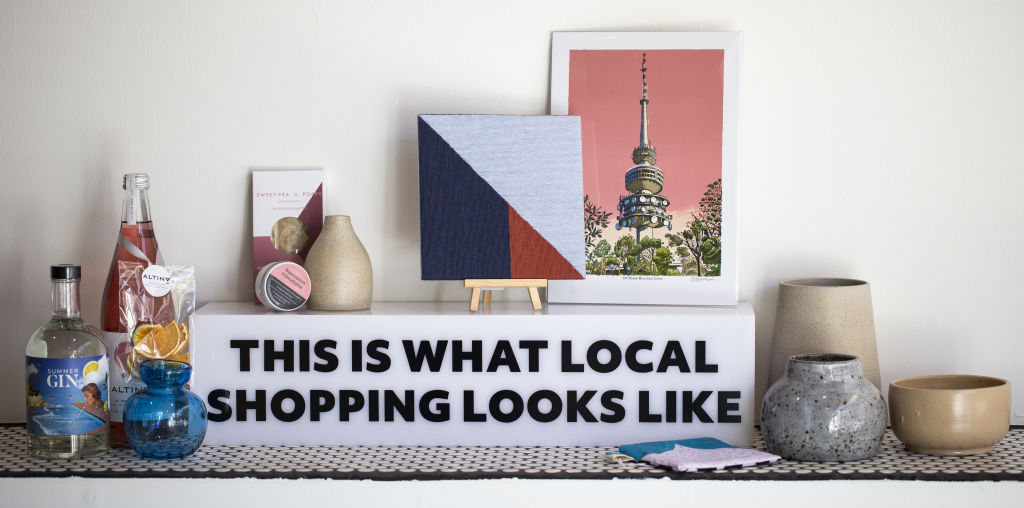 "POP Canberra was born from a desire to build a sustainable local community of like-minded makers, thinkers, doers, artists and shoppers and to contribute to our local economy, advocating for a sustainable local shopping cycle," owners Gabe Trew and Mikhaila Pennell say.
"We have developed a vibrant store that showcases over 2000 unique products and we wear our ethos on our sleeve."
Inside the Lonsdale Street store, you'll find pockets full of thoughtfully designed products from Bopdotz' gorgeous handmade ceramics and silverware by the extremely talented Sara Hogwood to crisp bottles of Collector Wines that'll make your heart sing.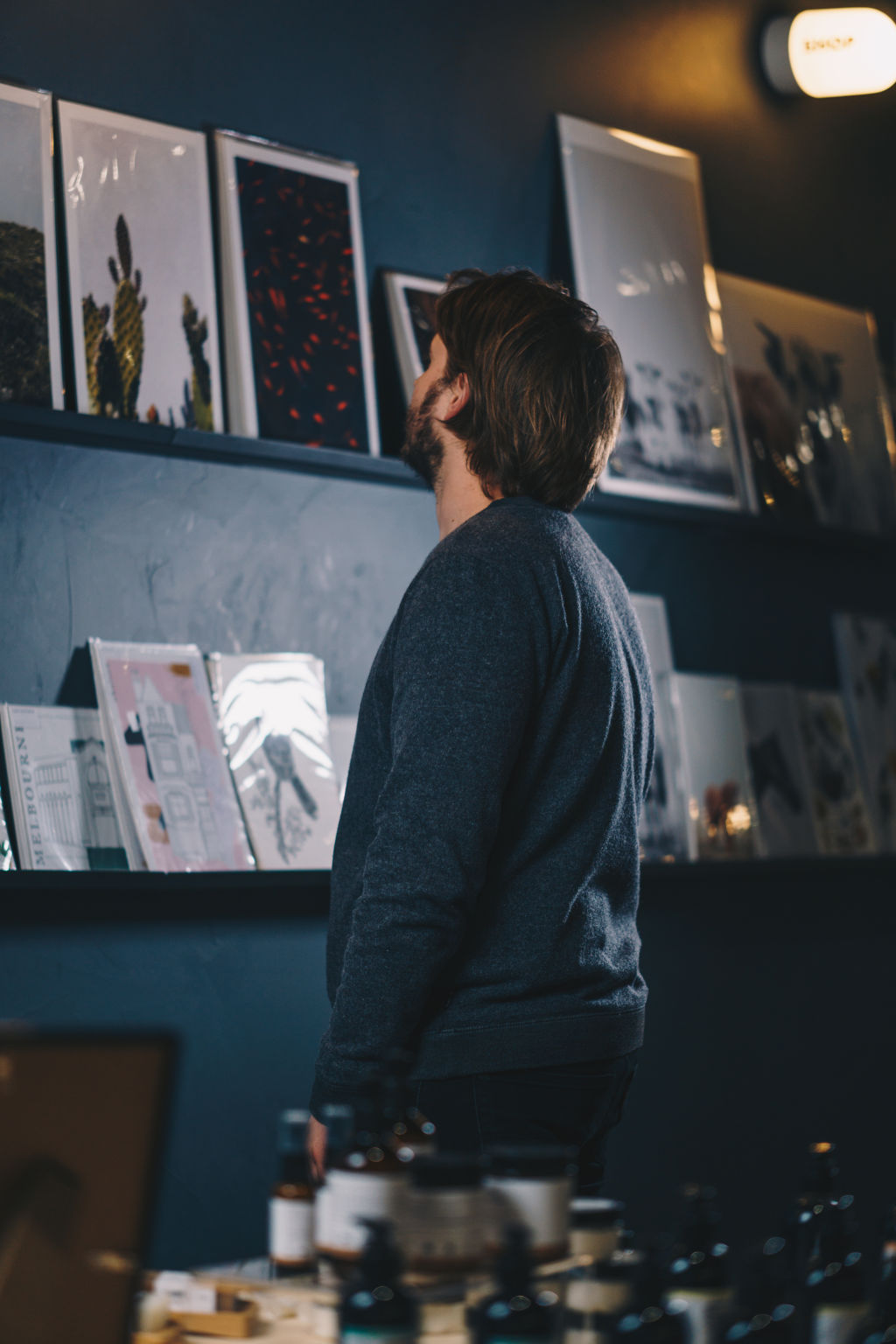 You'll also unearth Pennell and Trew's commitment to fostering a sense of solidarity and wellness for creators and consumers alike. By bringing the two halves together in a one-stop shop they get to see first-hand the impact buying local really has.
"Not only does this put money in the pockets of talented makers, but also contributes to mental wellness and literally makes someone's dreams and greatest hopes come true," Pennell says. 
"It sounds extreme, but it is honestly that real. Our customers often comment that their local purchase feels special; it has a deeper meaning and creates a sense of purpose."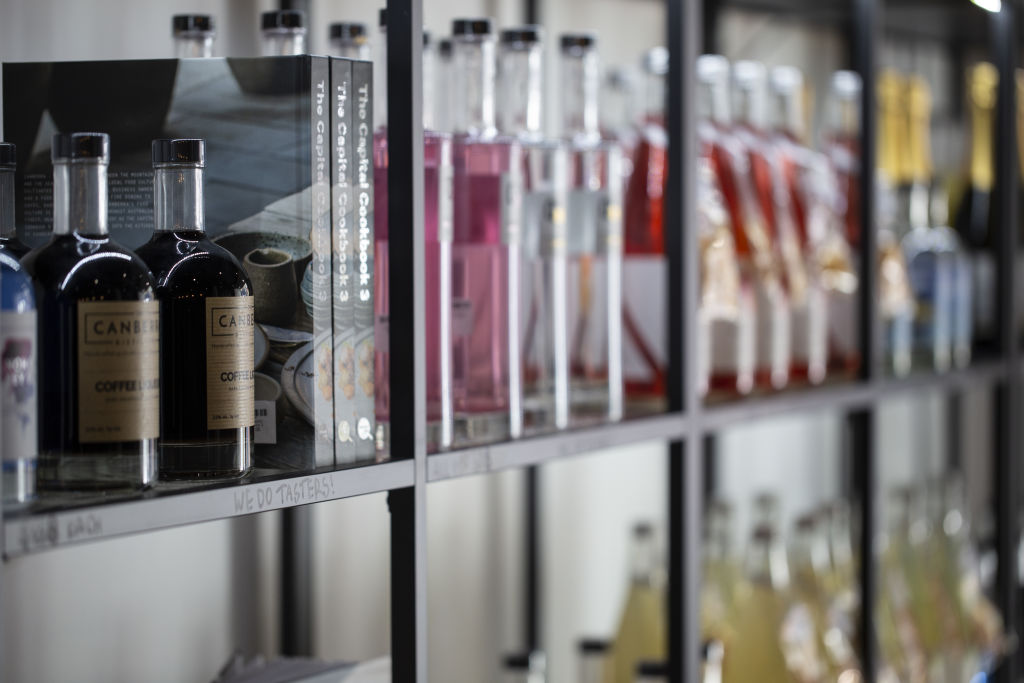 Nancye Marrington, AKA Fancye By Nancye, heralds this sentiment having recently become one of POP's suppliers with her range of energetic patterned planters. Her hobby turned small home business garnered some serious social media buzz and with orders flying out the front door, she looked to POP Canberra to offer a helping hand.
"I had originally planned to sell through local markets, however, this quickly changed when COVID19 restrictions began," Marrington says.
"Luckily, my Instagram following transferred into sales through my website and then I was fortunate enough to join the POP Canberra team which allowed me to share Fancye products even further."
Fancye planters are made from high-quality fabric cotton that Marrington sources from textile shops, online stores and surface pattern designers, adding more links in the chain of small businesses supporting each other.
By the time you set your perfect Pilea in a Fancye planter, you've already positively affected the lives of multiple makers. Plus, they look pretty darn cute too!
"I absolutely love seeing where all of my orders go and seeing photos of the fabric planters in their new homes," Marrington says.
"It's also been wonderful being able to network with other creators, especially local creatives in Canberra."
Building others up and supporting each other is at the core of what Trew and Pennell do and no matter which way the wind blows, they're holding steadfast to their beliefs and the Canberra community.
If you haven't popped into POP Canberra yet, add it to your must-do weekend plans and thank us later.