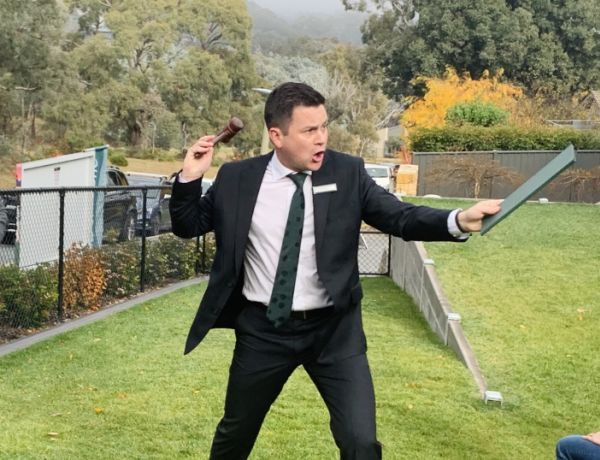 Records on records: What's fuelling Canberra's strong auction market?
Canberra's auction market has had its biggest result in 22 years after its clearance rate nudged 90 per cent for the first time and its median auction price for houses hit a record high of $978,000 for the month of May, Domain data shows.
The huge result was based on 400 auctions held in the capital, of which 327 sold and just 25 passed in. The proportion of properties sold prior to auction was 22.8 per cent, and only 3.3 per cent of homes were withdrawn.
For houses, the clearance rate hit 91 per cent while units sat at 84.1 per cent.
Domain senior research analyst Nicola Powell said it was the highest clearance rate since Domain records began in 1999.
"Clearance rates have been hovering close to 90 per cent for three consecutive months," Dr Powell said. "It is rare to record a monthly clearance rate even above 80 per cent, occurring only seven times since Domain records for Canberra began.
"This highlights the extraordinary performance of the local auction market and the competitive conditions prospective buyers face."
The strong performance in Canberra's auction market came as no surprise for Samuel Thompson of LJ Hooker Manuka.
"In short, it's the lack of supply and the high levels of demand right now – a sentiment often repeated but it's the only explanation as to why Canberra's auction market has been so robust," Mr Thompson said.
"We have an enormous amount of buyers that we're trying to help secure a home so there's definitely an element of competitiveness coming from these buyers."
Kostya Logvinov of Harcourts Belconnen said the majority of buyers had a budget of between $800,000 and $1.3 million.
"This aligns with the median auction price in Canberra and I anticipate that that will increase because peoples' budgets are also increasing," Mr Logvinov said.
"It sounds ridiculous but I really think Canberra is undervalued. Based on the low unemployment rate here, coupled with the city having a high median income, the quality homes here and the level of interest for them, I really think house prices will continue to climb."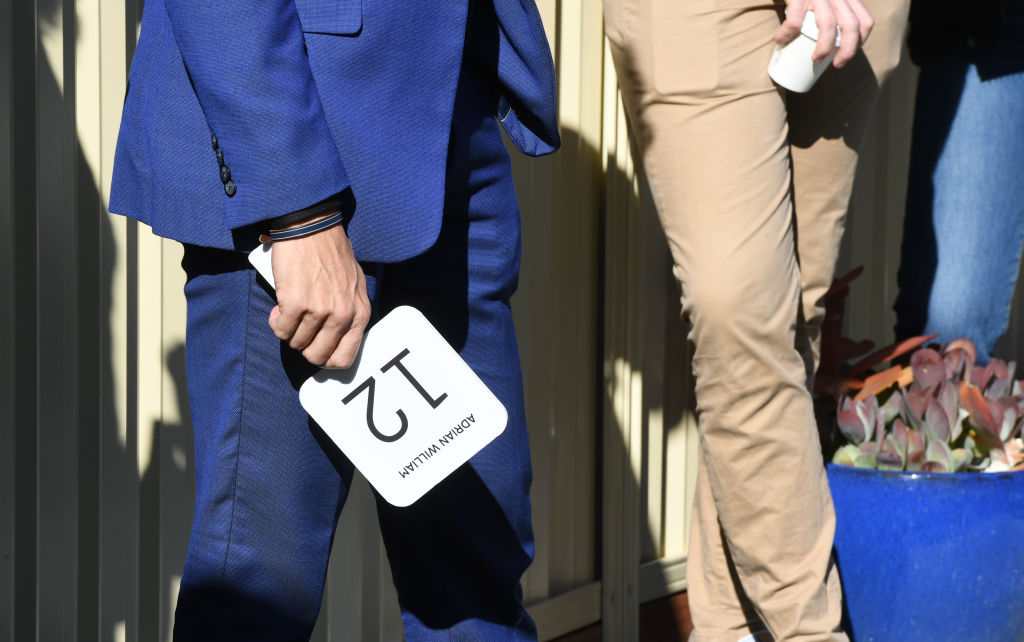 When looking at Canberra's regions, the Inner South had the highest clearance rate of 96.8 per cent.
Mr Thompson said buyers were attracted to the region, given its location, quality of homes and tree-lined streets.
"There's nothing like it in Canberra," he said. "The demand for properties in the Inner South isn't just for houses, though, it's apartments and townhouses too. We recently sold a three-bedroom townhouse in Forrest for $1.362 million, a testament to the level of demand for homes there."
Mr Thompson said while Canberra's property market had performed "exceptionally well" in the last month, the winter season would be its next test.
Winter is generally a quieter period in the capital's property market as buyers opt for a warm cuppa indoors rather than standing outside in sub-zero weather at auction. 
"I don't think we're going to see a drastic increase in the demand because there is that supply shortage but, who knows, there could be an increase in properties coming to market leading into spring which could help alleviate buyer demand," Mr Thompson said.
Meanwhile, Mr Logvinvov said he was optimistic the "boom" in the market will remain.
"If anything, I think the market will be even hotter… I see no evidence to support a slowing market," he said.