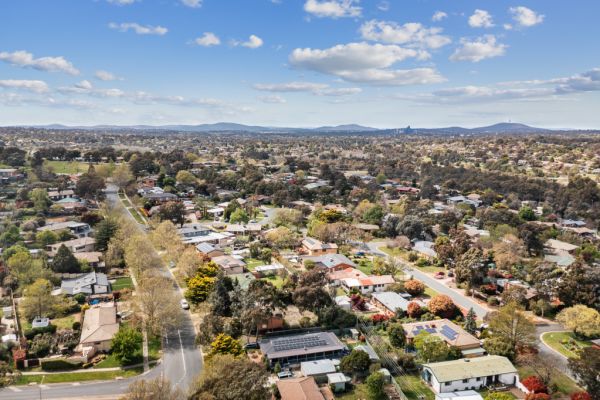 The inner-city Canberra suburbs where rents increased the most: Domain Rent Report
Cashed-up Canberrans are paying premium prices to live in the capital's most expensive suburbs driving median asking rents to close to 30 per cent higher over the year, data has revealed.
The latest Domain Rent Report for the September quarter showed the suburb of Yarralumla had the strongest annual growth in median asking rents, up 26.4 per cent year-on-year to $993 per week for a house. 
This was followed by houses in Deakin, up 24.4 per cent year-on-year to $995 per week, and houses in Campbell, up 20.8 per cent year-on-year to $900 a week.
Deakin is the most expensive suburb to rent in Canberra, followed by Yarralumla.
Top 10 Canberra suburbs with the strongest annual change in median asking rent
Suburb
Region
Property
Median Weekly Asking Rent
Annual change, median weekly asking rent
Yarralumla
Inner South
House
$993
26.4%
Deakin
Inner South
House
$995
24.4%
Campbell
Inner North
House
$900
20.8%
Ainslie
Inner North
House
$750
15.4%
Moncrieff
Gungahlin
House
$640
14.3%
Lyons
Woden Valley
House
$650
14.0%
Florey
Belconnen
House
$545
13.5%
Wright
Weston Creek
House
$680
12.4%
Lyneham
Inner North
House
$650
12.1%
Kambah
Tuggeranong
House
$590
11.3%
Domain chief of research and economics Nicola Powell said demand for houses in these suburbs was a reflection of the strong housing market and the trends that have come out of COVID-19 and lockdown.
"Families want larger homes, and that's something we've seen amid lockdown," Dr Powell said.
"These suburbs with the strongest growth in asking rents have fairly small rental markets, and the demand for properties there is much greater than the supply. So, families are opting to rent in the suburb until the desired home that meets their needs comes to market."
Houses in these suburbs were snapped up quickly by Sydneysiders and Melburnians moving back, and defence workers posted to the capital, said Belle Property Canberra business development manager Rachel Walsh.
"Almost every single inquiry for a rental property that I've had has been from a defence person, particularly for properties in Campbell," she said.
"People from defence and even Sydney and Melbourne people returning to Canberra to be closer to family, are always willing to offer more than the advertised rent."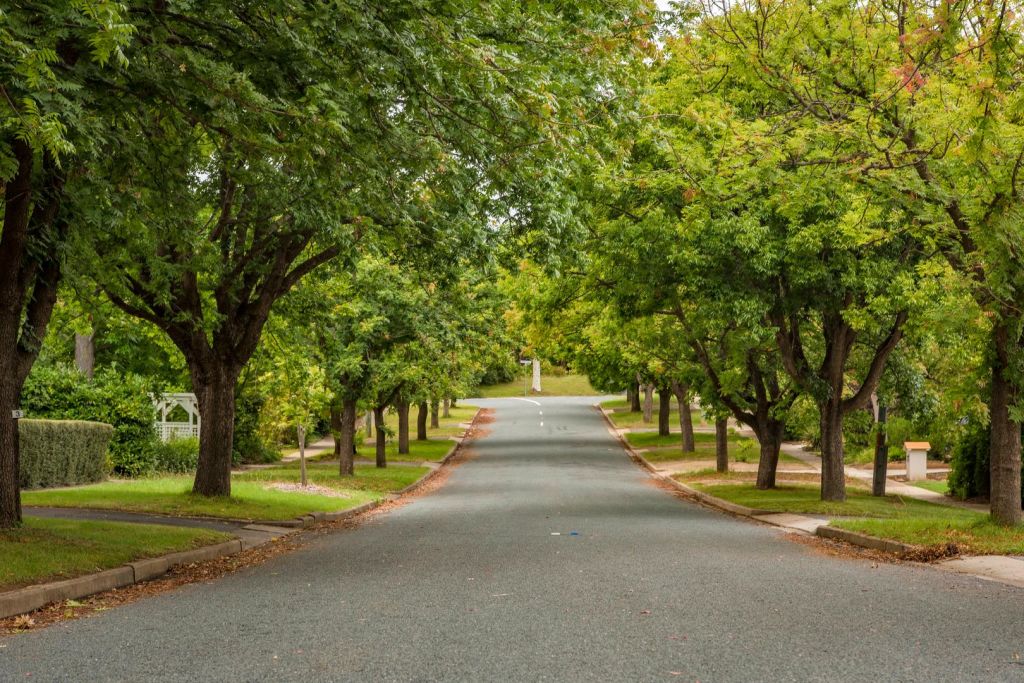 However, for one Canberra renter, Jessica Smith*, offering more than the advertised asking price was already above what her budget allowed.
"The rental market is incredibly competitive right now, and you're paying a lot for what you get," she said.
"In three weeks, we applied for 50 properties across all of Canberra."
Ms Smith eventually found a four-bedroom house in MacGregor for $700 a week.
"A house was what we initially wanted, but during our search, we weren't limiting ourselves to houses. We were open to living in an apartment or house anywhere in Canberra because of the way the market was," she said.
"We even found a two-bedroom apartment for $700, so we weren't picky, as long as we could get something."
According to the data, the median asking rent for a house in MacGregor increased by 11.1 per cent year-on-year to $550 per week.
Of the 52 suburbs analysed in the data across Canberra, only a handful had recorded a decline in house price growth.
Canberra suburbs with a decline in growth for median asking rent
Suburb
Region
Property
Median Weekly Asking Rent
Annual change, median weekly asking rent
Holt
Belconnen
House
$535
-1.4%
Hughes
Woden Valley
House
$670
-3.2%
Chifley
Woden Valley
House
$650
-6.5%
Garran
Woden Valley
House
$650
-7.1%
"There's a widespread lift in asking rents across the ACT and what this shows is how rapidly rents have risen in the last year but what's concerning is the fact that the growth in rent is greater than wages growth," Dr Powell said.
According to data from the Australian Bureau of Statistics, the wage-price index increased across the country by just 1.7 per cent in the 12 months to June.
"What this means is people's budgets have to be adjusted to meet asking rent rises," Dr Powell added. 
"The household budget is the thing that suffers most here, or a tenant has to make a compromise, [such as] going into a house share or moving to a more affordable rental location."
Ms Walsh anticipates the next few weeks leading up to Christmas to be busy with tenants hoping to secure something before the festive season, noting landlords were also "making arrangements to lease out their property because they knew it will be tenanted".
*A pseudonym was used as the renter wished to remain anonymous.