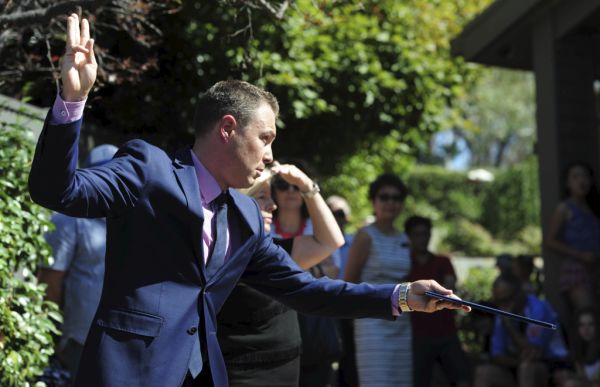 'The market is better than pre-COVID days': Canberra buyers return in droves as clearance rates surge
Canberra's strong auction clearance rates in recent weeks indicate that home buyers are out in full force as the ACT government eases coronavirus restrictions. 
According to preliminary Domain data, the ACT recorded an auction clearance rate of 80 per cent on Saturday from 24 auctions.
Of the 24 auctions held in the capital, 20 reported their results with 16 sold and four passed in.
At the start of the year in February, Canberra recorded its highest monthly clearance rate in over a decade at 78.5 per cent. However, come March, clearance rates dropped to 60 per cent then 45 per cent in April but it bounced back in May, reaching 66 per cent.
The downturn in clearance rates in March and April is in line with the federal and state governments' coronavirus-related restrictions and the ban on on-site auctions and open home inspections. 
The rebound in May can be attributed to the ACT government partially lifting those restrictions.
The 80 per cent auction clearance rate achieved on Saturday comes off the back of the ACT government's decision to further increase the number of people allowed at indoor and outdoor gatherings from 20 to 100.
At the auction of 51 Carruthers Street, Curtin, on Saturday more than 70 people turned up, keen to see whether the house would sell under the hammer. 
According to Domain Group economist Trent Wiltshire, Canberra's auction clearance rate for June is sitting on 65 per cent, "which is above the high 50s seen in Sydney and Melbourne".
"Canberra's auction clearance market has been a bit stronger than in Sydney and Melbourne and is likely to hold up better during the COVID-19 downturn due to the economy reopening faster and fewer job losses," Mr Wiltshire said.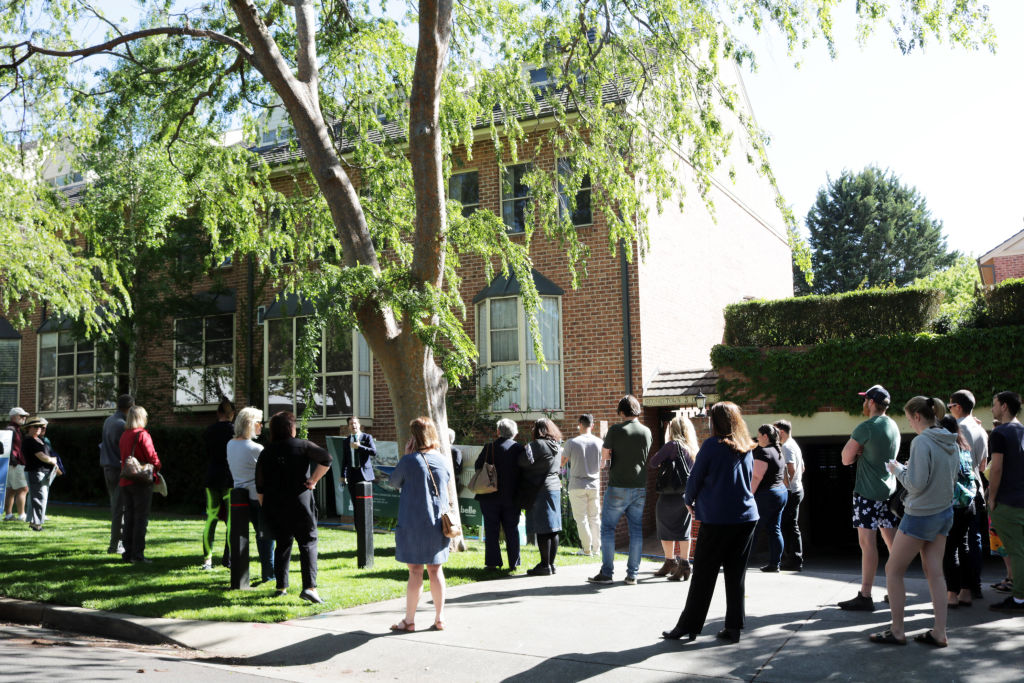 Shane Killalea of Hayman Partners described the Canberra real estate market as "robust", noting that the city's recent auction clearance rate was an indication that the ACT market was resilient amid the pandemic.
"However, right across the region, agents are seeing dwindling housing stock levels," Mr Killalea said.
"It's a typical winter market where stock levels are drying up but with the record-low interest rates and the large pool of buyers at the moment, that is driving those sales and auction clearance rates up."
According to Mr Killalea, he's seen a number of first-home buyers making a purchase and "we've also seen a record number of buyer inquires, both online and throughout our open homes".
Mr Killalea also had the highest recorded sale last weekend with a two-bedroom house in Barton selling for $1.86 million at auction.
"We had 180 people through the four weeks of open homes and on Allhomes, the house had 9800 hits in just five weeks. That's the most hits I ever had on a property in such a short period of time," he said.
"I think the market is better than pre-COVID days … there's a number of homes being sold at auction, some sold prior to auction and even off-market.
"Houses aren't sitting on the market for very long."
Mr Killalea said those selling off-market were only doing so because they were wary of the pandemic and didn't "want large numbers of people through their homes".
"There are also those holding onto their homes, holding back to see what happens … There's a lack of stock on the market and buying has never been easier thanks to the low interest rates, so home owners can be confident that they will get a sale should they choose to sell."