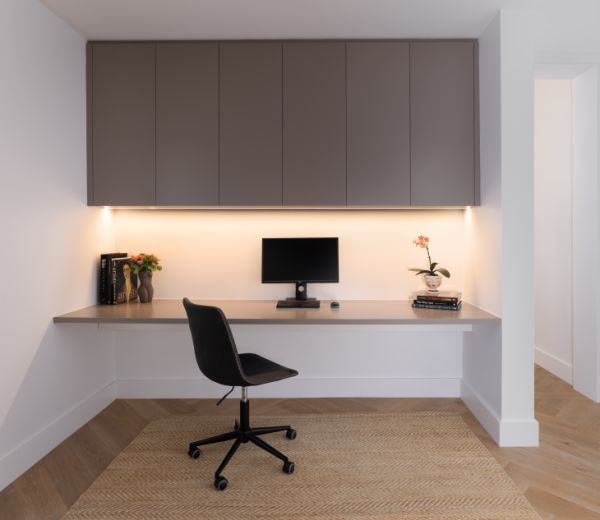 Top 8 homes with the best work-from-home set ups for sale in Canberra
Remember when the pandemic first hit, and we thought working from home would be a temporary thing?
Well, here we are, two years on from when it first hit our borders, in our homes.
With the escalating Omicron outbreak, ACT chief minister Andrew Barr encouraged Canberrans to work from home in a bid to lower the risk of positive cases across the capital.
While some of us have set up our at-home offices with dedicated workspaces, some are just getting by.
So, for those hunting for a property that includes a study or a room that can easily be converted into an office, we've collated our favourite homes on the market with fantastic spaces. You can almost imagine yourself in your sweatpants all day while fumbling your fingers across the keyboard at work.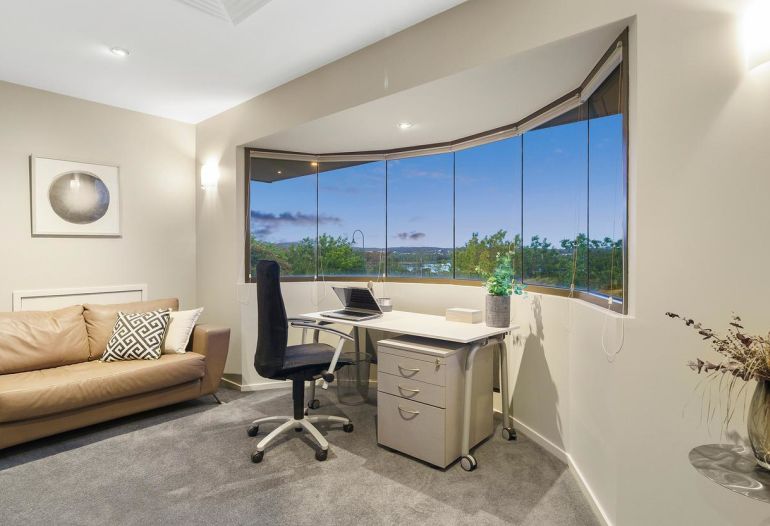 With spectacular views of the Gungahlin region, starting your work day from this office space will be like waking up to a dream every day.
Private sale
Price guide: $1.799 million +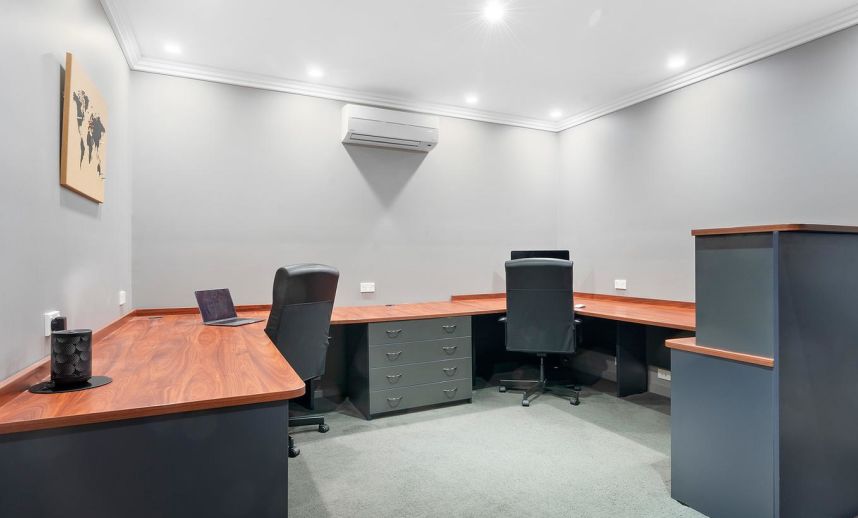 Those with more than one person working from home will find joy in the ample space this study has to offer.
Private sale
Price guide: $1.5 million +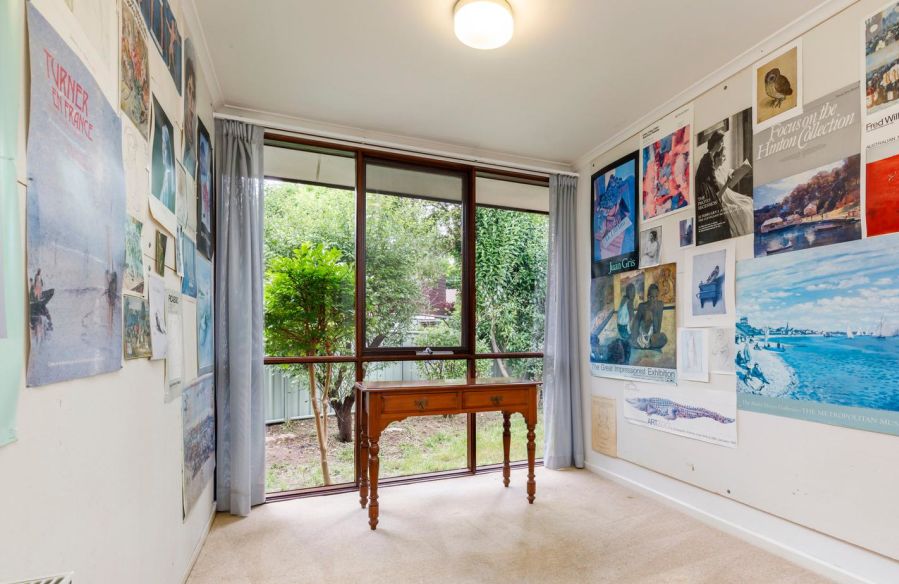 Natural lighting comes in spades at this home and in this office space, with floor-to-ceiling windows bathing the area in sunlight.
Auction: 11am, February 5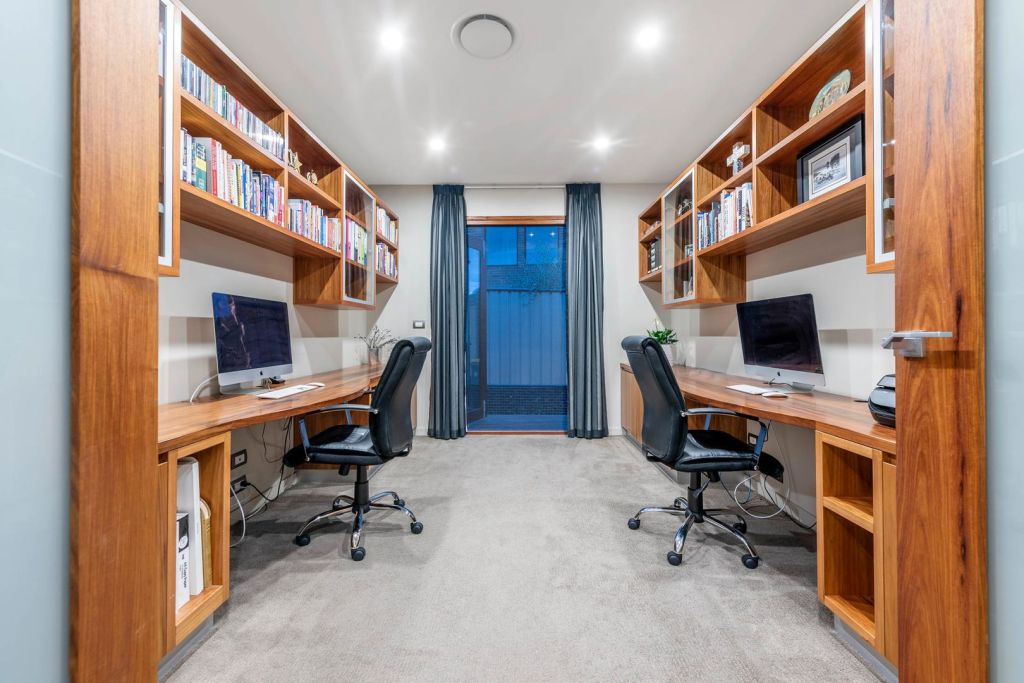 This private study has all the inclusions you need in an at-home office from built-in shelves and desks, to all the powerpoints you need. This room also opens onto a small terrace.
Auction: 6:30pm, Feburary 16
This stylish study nook is on the third floor of this four-level townhouse. With direct access to the main bedroom, it's so easy to wake up and roll into work – literally.
Private sale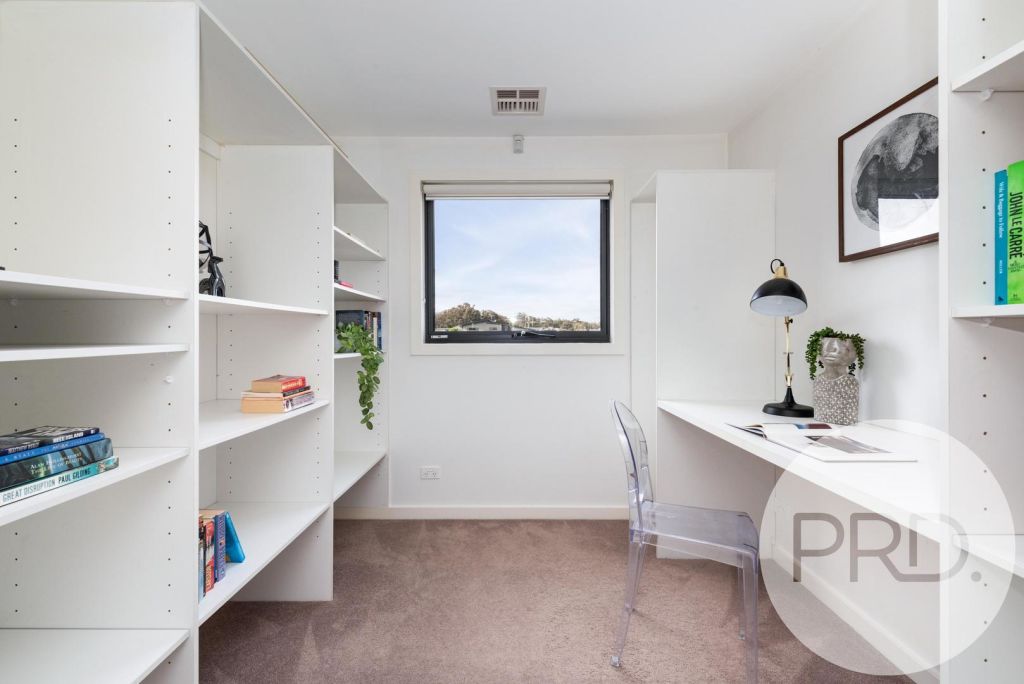 For those with more than one person working from home, this property has not just one study, but two separate dedicated office spaces.
Auction: 10:30am, January 29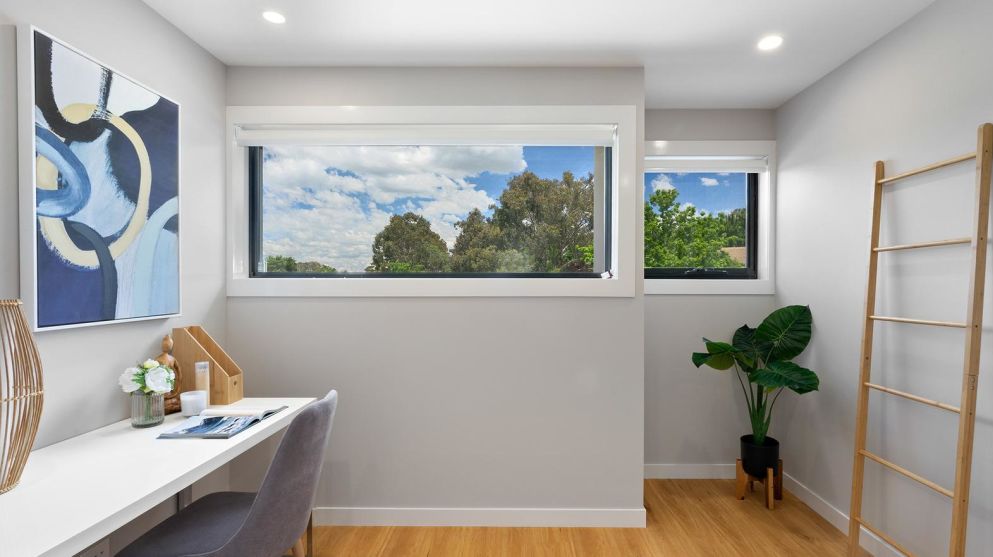 With high ceilings and plenty of natural light, this office space can also be used as a media room.
Private sale
Price guide: $1.425 million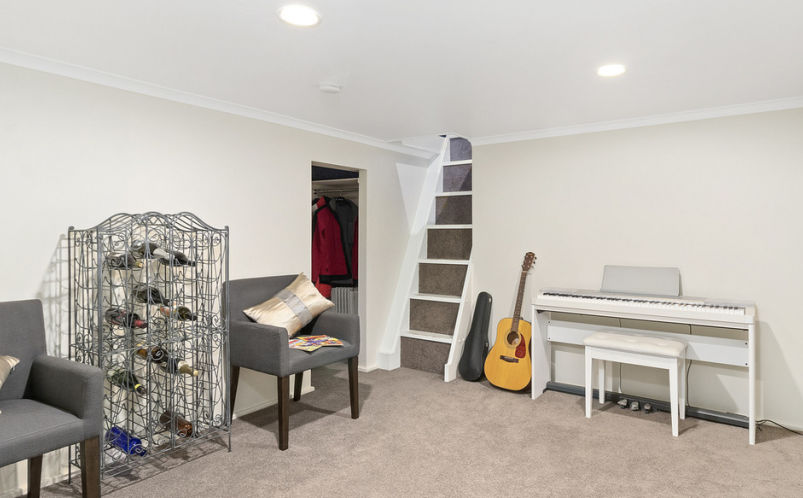 This space is not like any other; the entrance to this subfloor room is via a trapdoor. Whether it becomes your home office or cellar, the potential is limited only to your imagination.
Auction: 9:30am, February 12