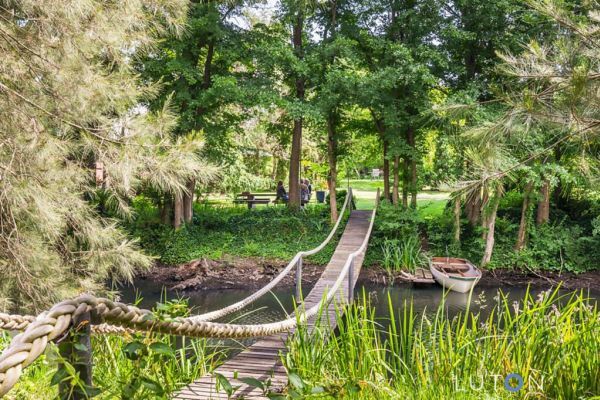 Valentine's Day: Most romantic homes in Canberra 
Jessica Taulaga
twitter
Editorial Producer
Valentine's Day has finally arrived, and in the spirit of all things love, Allhomes has gathered some of Canberra's most romantic homes on the market. 
Whether you're in a relationship or not – or as Emma Watson put it, 'self-partnered' – today's the day you treat each other or treat "yo self".
If you're wanting to spruce up your love life without actually leaving the house, then keep on reading.
If you want to entertain effortlessly, this five-bedroom property in Forrest has your name written all over it.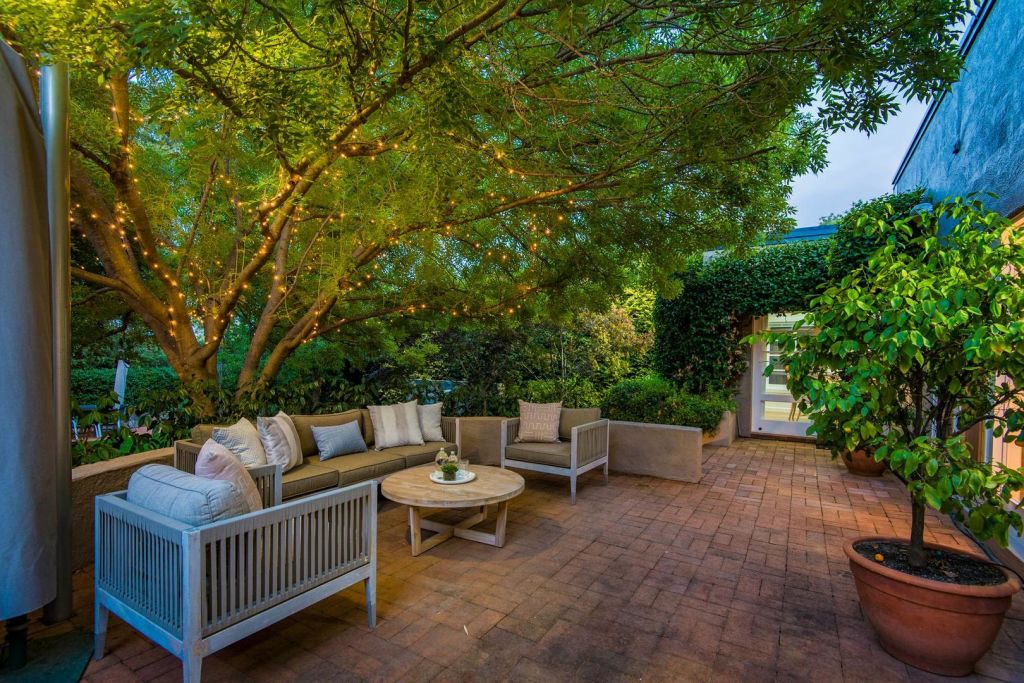 With two generous entertaining spaces, you could start your night with a delicious dinner under the stars and then stroll through the garden with its bespoke water feature to a canopy of fairy lights and comfy couches. It's picturesque and very intimate.
Meanwhile, this four-bedroom home in Holder is full of surprises. Why order from Dominos when you have a built-in pizza oven?! (insert heart eyes emoji).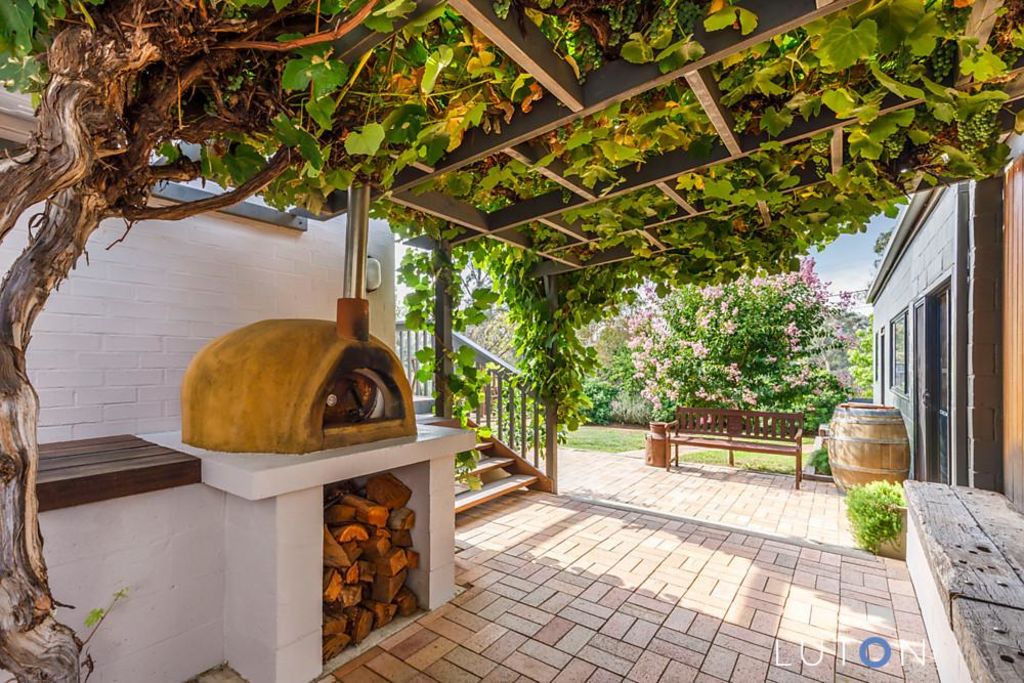 Not only does the pizza-oven turn heads, but it also boasts a pergola covered in ornamental grapevines and a bench right under a beautiful ruby horse chestnut tree – romantic, right?
This five-bedroom property that sits on 8094 square metres of established gardens is The Notebook, epitomised.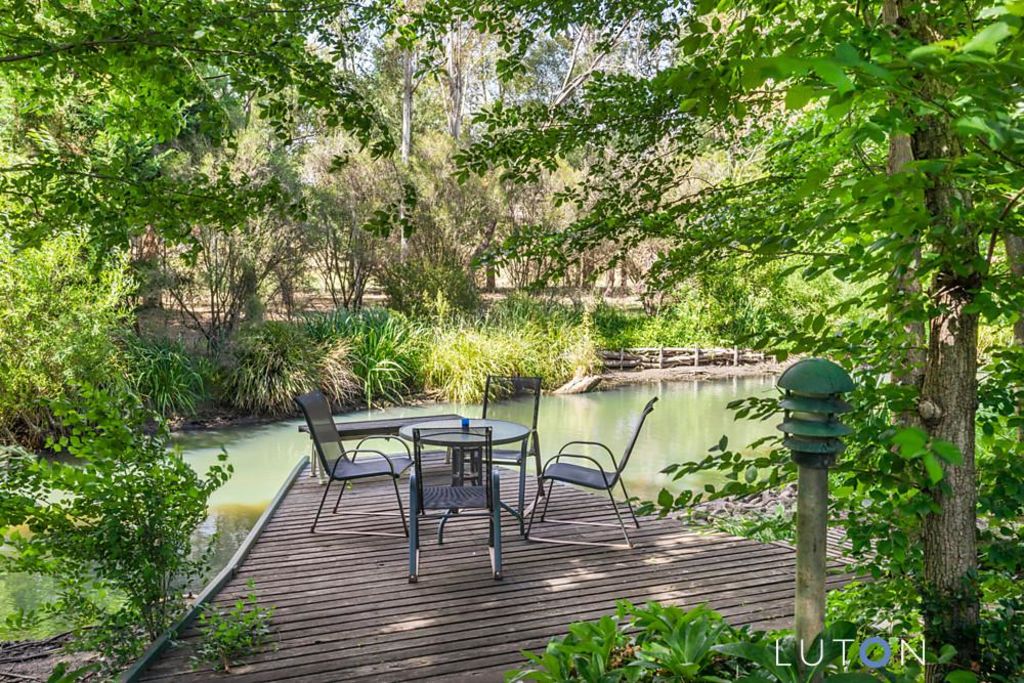 You could even play out the iconic boat scene here. Just undock your tinny and take your lover on a ride over Monkittee Creek. Once you're done, stroll over the suspension bridge (as pictured in our feature image) and set up an intimate grazing platter for two at the picnic table.
In Macquarie, this two-story home packs charm and warmth as soon as you walk through the doors and if you're looking for something to raise the temperature, check out the covered spa.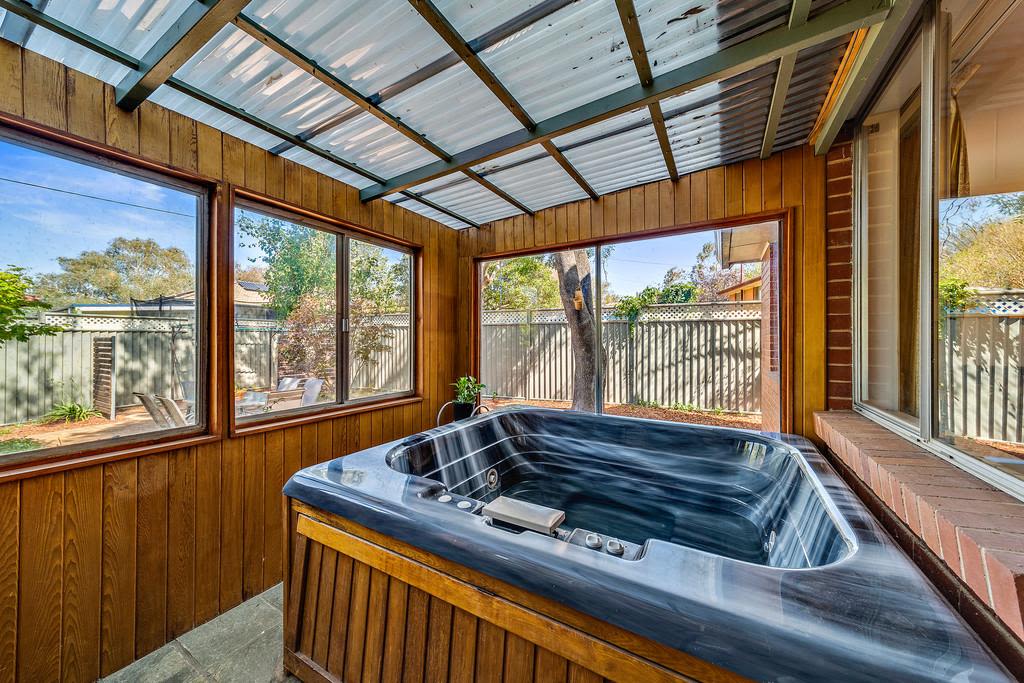 With a view of the outdoor entertaining area and mature trees, this feature will bound to get you a second date. But if you're on your own, it's one way to pamper yourself this Valentine's – self-love and self-care is everything!
If you're looking for a striking backdrop for that Instagram post, this four-bedroom property is like a whimsical wonderland located in Canberra's Inner South.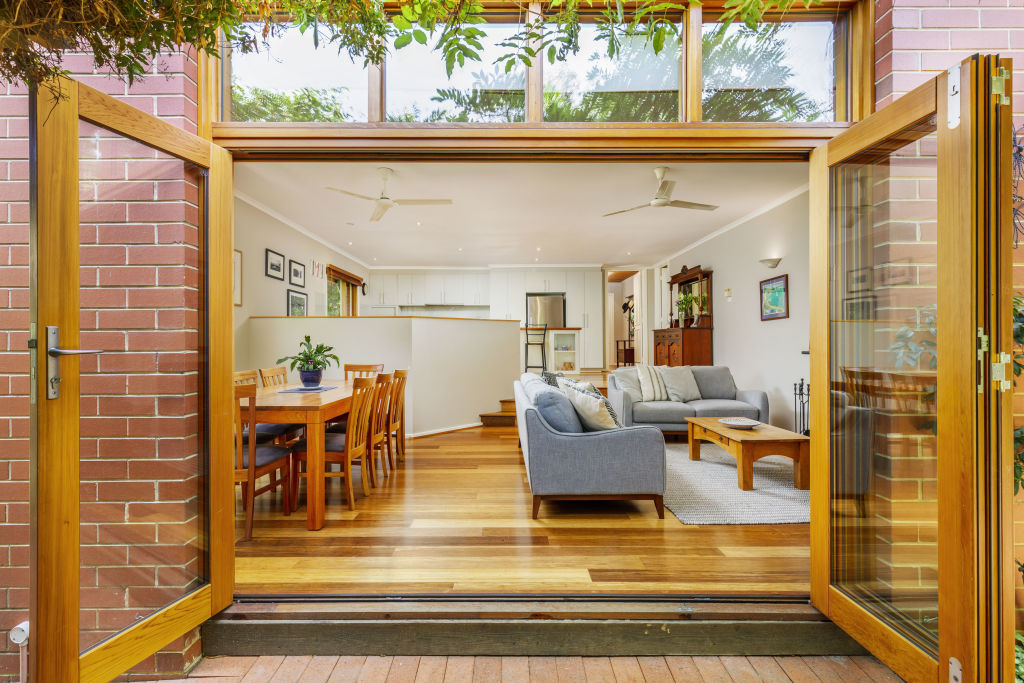 With a spacious outdoor terrace covered in wisteria, this would be the perfect setting for an enchanting dinner at home. For that extra spice, light up some candles around the garden and cue Boys II Men.
With a balcony that has sweeping views across south Tuggeranong, this three-bedroom home in Wanniassa is all about the drama and making a statement.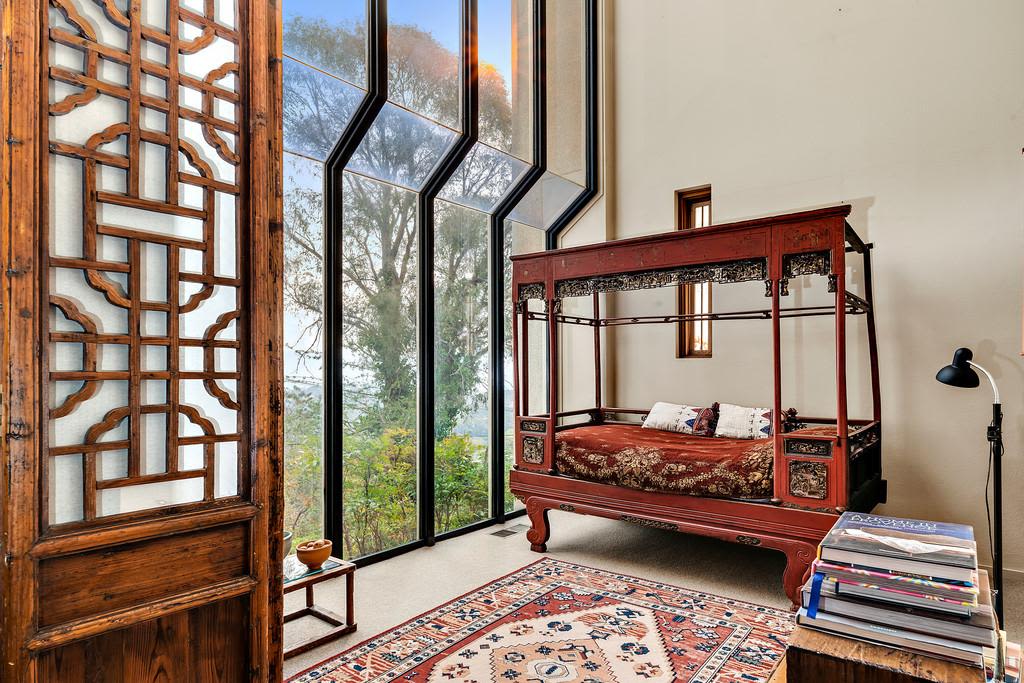 Your date night could start with a home-cooked meal watching Canberra's sunset and end with some downtime in the study room that boasts a daybed and full-length windows that offer spectacular views.
If you want to show off your collection of wines, this home in Red Hill is truly phenomenal. Sporting a heated pool, spa, fireplace and a cinema, you're spoiled with date-night options.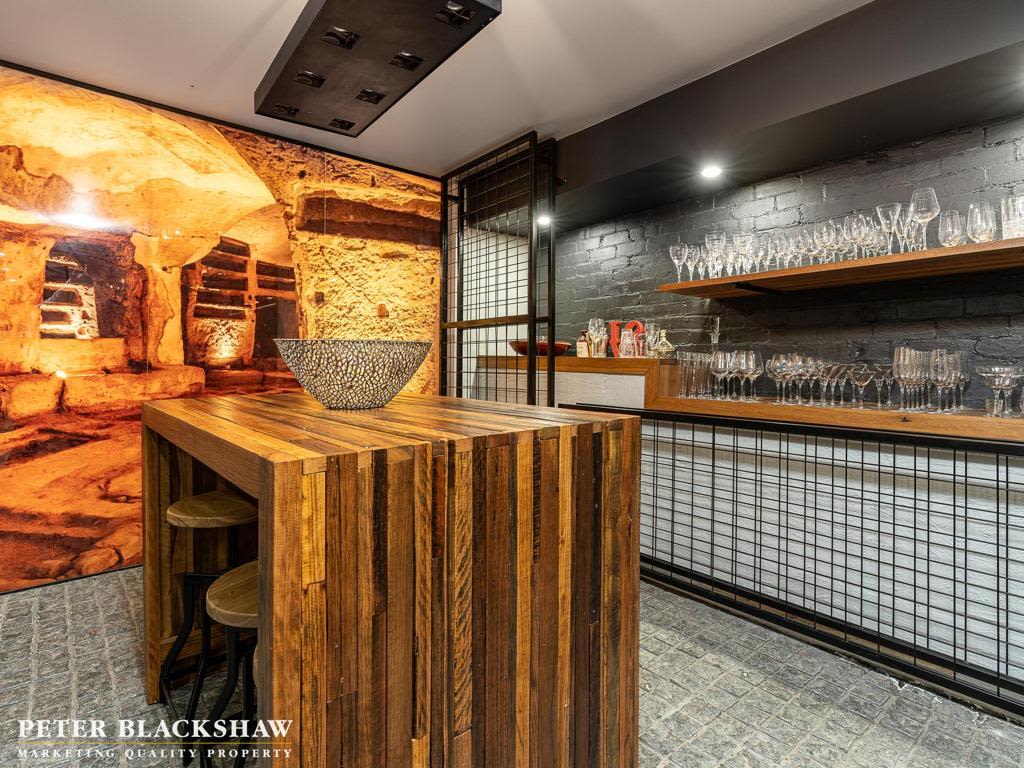 But the fully equipped bar and wine cellar on the second floor is bound to impress your date – you could even make it a cocktail-making occasion. The options are endless! 
If you're thinking of spending the night in with the ladies, this three-bedroom home in O'Connor is as fitting as they come.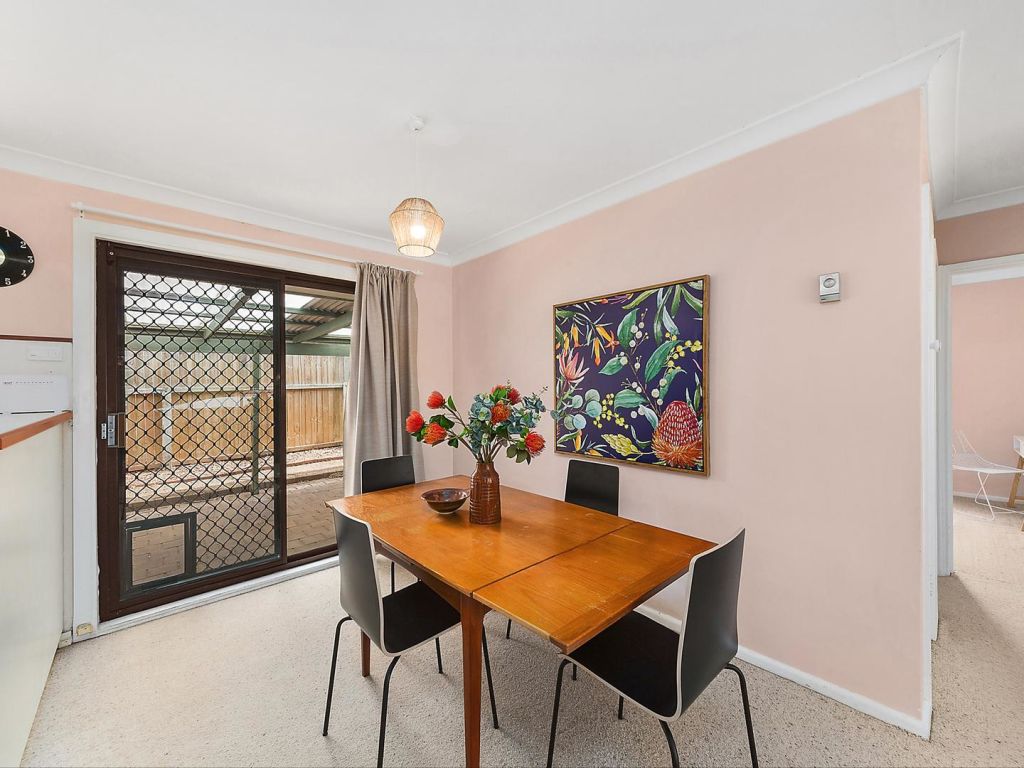 With pastel pink painted walls in the living area, the house would be the perfect host for your girlfriends, or guy friends too. Once you set up the telly, get the cheese platter ready and pop the champagne bottle, you'll feel the love all around.