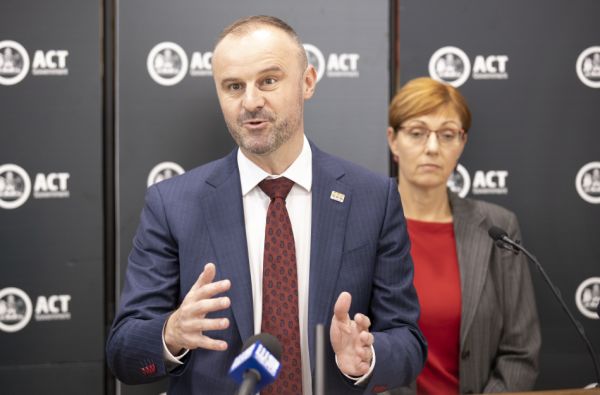 What the ACT government $137m stimulus package means for home owners and tenants
ACT chief minister Andrew Barr on Friday announced the ACT government economic stimulus package worth $137 million, part of which will provide some relief to Canberra home owners and tenants amid the coronavirus outbreak.
The new package comes after the federal government's $17.6 billion economic stimulus package announced last week by Prime Minister Scott Morrison.
Mr Barr said the package was the first phase of the ACT government's efforts in protecting households across a range of impacted sectors.
"The focus for us has been using our existing mechanisms to be able to deliver support to households … as quickly as we can," he said.
"We will be issuing further rounds of economic rescue, recovery and ultimately stimulate this at appropriate times over the coming months."
Property Council of Australia ACT executive director, Adina Cirson welcomed the stimulus package noting that the "government should not hold back on their financial support".
"This rapidly changing environment is going to impact all sectors of our community, and ultimately the building and construction industry. 
"We particularly welcome the measures targeted at commercial building owners through rates relief, utility rebates, payroll tax exemptions and deferrals and waivers of many fees and charges which will assist them to provide all support possible to their tenants," she said.
The property-related measures in the stimulus package include rebates on residential bills, freezing a number of government fees and charges and providing financial assistance to public housing tenants.
So what does the package mean and how will it affect you?
I'm a home owner who's not able to work and I don't have a steady source of income. How will I pay my household bills?
As part of the stimulus package, 165,000 residential ratepayers will receive a $150 rebate on the fixed charge of all residential rate bills in 2020-21. This will amount to $25.5 million of the overall package.
The ACT government is also freezing the Fire and Emergency Service Levy at its 2019-20 level for all residential properties, amounting to $2.2 million in 2020-21 and $9.2 million over four years for residential and commercial properties.
On top of this, there will also be a freeze on all vehicle registration, parking and public transport fees at 2019-20 levels.
I rent my home and am unable to meet my next repayment. Is there help for me in the stimulus package?
While the first phase of the stimulus package did not mention measures for renters, Mr Barr said more support would come into place from both state and federal governments over the coming months.
Mr Barr also told landlords that "now is not the time to be evicting people".
"If you're a landlord and think you're going to be able to continue to make the same level of profit that you were before this, you are going to have to think again," he said.
Mr Barr commended landlords who had already offered free rent to tenants and encouraged others to follow suit.
"The burden is going to have to be shared on everyone. No one should be making profits in this period."
Despite this, REIACT chief executive officer Michelle Tynan called for heavier measures for those who could not pay rent and safeguards for landlords if tenants were unable to pay.
"What we need is for the government to provide emergency rent assistance to those affected and the banks and landlord insurers to commit to working with landlords affected by the coronavirus outbreak to ensure both the tenants and landlord feels safe and secure during these stressful times," Ms Tynan said.
"At the end of the day, if the owner cannot afford to pay their mortgage as a result of non-payment of rent, the tenant may ultimately face homelessness regardless, so all participants need to be considered in any assistance measures being considered by government."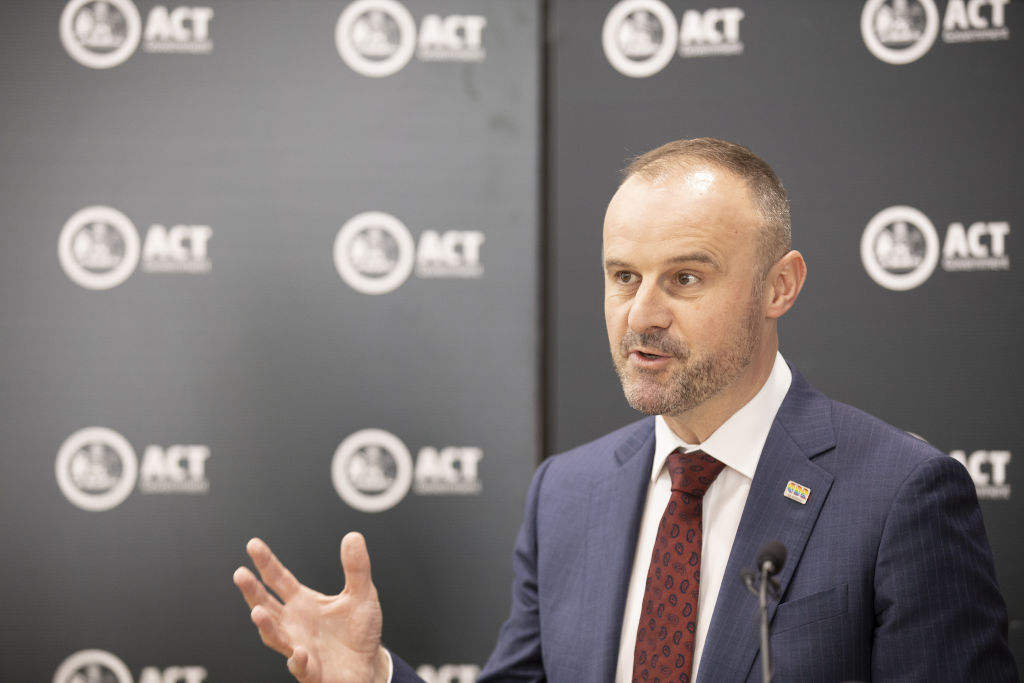 How do I receive the rates rebate?
Mr Barr said existing payment methods would be used with rebates being paid or deducted automatically.
"We didn't want people to do anything to receive these benefits … but we're not in a position to take 170,000 phone calls from every ratepaying household," Mr Barr said.
"Therefore, we will apply these payments automatically."
I'm an elderly and retired person. How will I be able to make ends meet?
For eligible pensioners under the Utilities Concession which covers electricity, natural gas, and water and sewerage, the ACT government will provide a $200 rebate to 35,000 households through their electricity bill.
I live in public housing and am unable to work, what's in it for me?
According to the stimulus package, rental support of $250 will be given to all 12,000 public housing tenants. This will amount to $3 million of the overall package.
This is complemented by the federal government's $750 one-off payment to social security, veteran and other income support recipients and eligible concession card holders.
I'm still waiting to hear back on a development application. When will I know the result of it?
According to Mr Barr, an additional 10 staff will be seconded to the ACT Planning and Land Authority to help speed up the process of applications for small projects.
Mr Barr noted that the waiting processes for development applications were at the lowest they had been since December 2016.
"There's not going to be a pipeline of development applications coming through the system in the next six months so getting through this backlog now and what remains of it will be important to have continuity work over the next six months," he said.
"The residential building industry has demonstrated the capacity during times of national economic hardship to lead the recovery, such as in the aftermath of the GST and GFC. Jobs, business, national productivity, and even taxation, all benefit from strong residential building activity," HIA executive director for ACT and Southern NSW Greg Weller said.
Mr Barr said the ACT budget later this year would provide further phases of the package and called for the community to "be kind to each other … we're going to need to continue that through the months ahead".