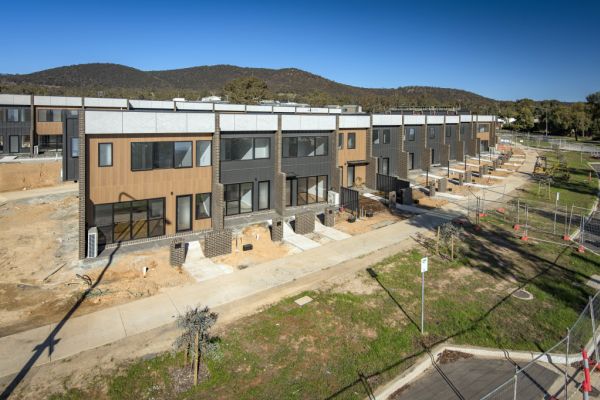 When is the best time to buy an off the plan home in Canberra?
Unless you've been living under a rock these past couple of months, there are two topics hitting the headlines that we haven't been able to escape: COVID-19 restrictions and Canberra's hot property market, where most homes are going up for auction and suburb records are being smashed on the weekly. 
The latter has first-home buyers, in particular, in an absolute spin. It seems as though the market is getting out of hand and the dream of owning a home is slipping through our avocado-toast-ridden fingers.
If getting help from the Bank of Mum and Dad is not an option, and auction prices are blowing well out of your budget, an off-the-plan purchase could potentially help you get on the property ladder.
Buying off the plan means purchasing a property that is yet to be built or is currently under construction.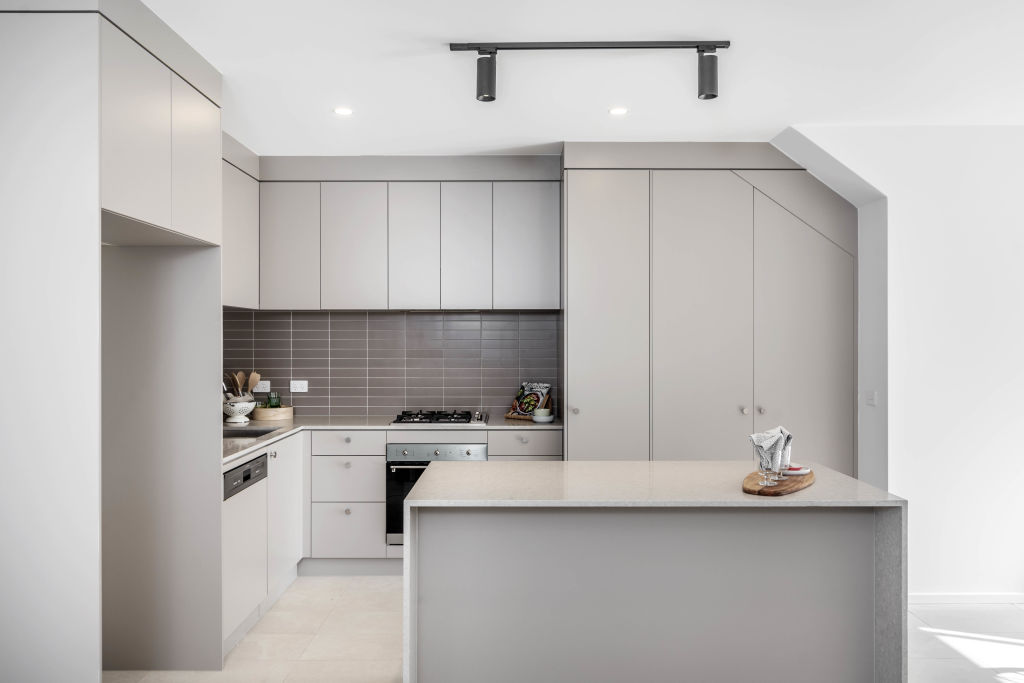 "It gives you the ability to secure a property at a particular price, without actually having to pay the full price," says agent Andrew Metcalf of Blackshaw Project Marketing. "Then you can use the subsequent 18 to 36 months to improve your financial position."
If the market goes up in that time, then Metcalf says buyers can generate quite attractive returns when measured against the equity they have put down for their deposit. 
"Regardless of where or what you're looking for – be it a one-bedroom apartment or a three-bedroom townhouse, it doesn't really matter – the performance of the market is relative," he says.
"If the market goes up 5 per cent and they have put down a 5 per cent deposit, they have generated 100 per cent return on their equity. Where else can you do that without serious risk?" 
A 20-year-old Canberra man spoke recently of moving into his first home in Watson's Norrebro development – a three-bedroom and three-bathroom townhouse – after buying off the plan in June 2020.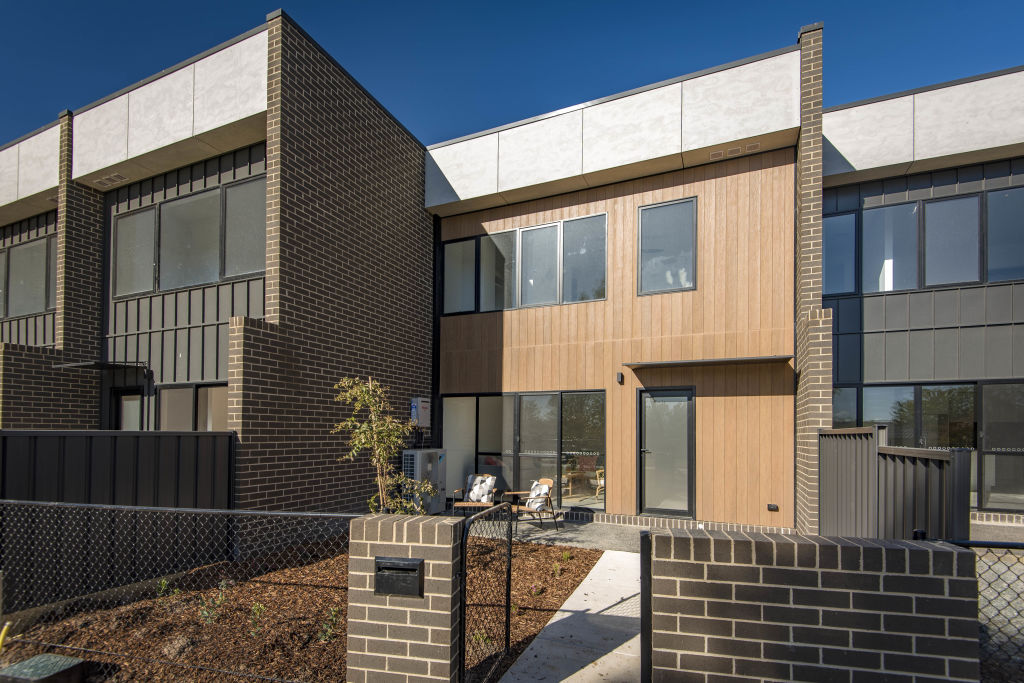 "I purchased the property for $600,000 and it's just been valued at $750,000," the buyer says. "I moved in with some mates of mine and with their rental payments I only owe around $200 per month on my mortgage.
"Now I'm looking to use the equity to purchase another property, this time something out in the bush that we can use for more recreational activities."
The buyer says he lived at home with his parents and saved for around 12 months to be able to afford the deposit. 
"COVID definitely helped because it meant I wasn't able to go out and spend money easily," he says. "Once I had enough for a deposit, I went and bought this home off the plan."
Metcalf says, the best time to buy is as soon as you have the money. "We know the best time to buy would have been when our grandparents bought, but that's no longer possible, so the best time to buy is as soon as you have enough for a deposit."
Agent Matt Shipard of HIVE Property says there are a couple of key advantages in buying into an almost-complete development for those who are looking to move into something a little sooner – even if it may be more costly than its off-the-plan counterparts.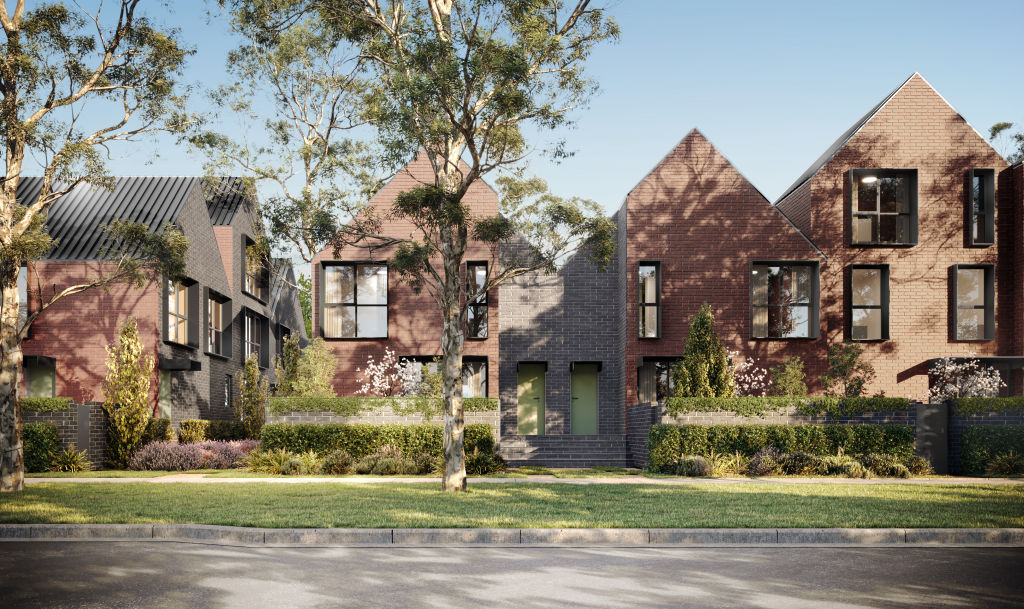 "Buying from a development that's almost complete means you get the predictability of the timeline," Shipard says.
"You're no longer waiting on approvals and there's minimal risk of things like product shortages blowing the expected completion out of proportion.
"You get the benefit of being able to walk through a tactile product, feel the proportions, see some level of finished detail and get a better feel for space. This level of comfort and assurance is difficult to quantify from a dollar perspective but it's definitely something buyers really value," Shipard says.
For second-home buyers, purchasing close to a development's completion also gives offers relief in the pressure to sell their current homes. 
"Selling a home is stressful enough. If you purchase something three months from completion, it means you can sell your current home without the added time pressure," Shipard explains.
"It also still gives you an extra three or so months to save for things like blinds and furniture, so they're ready when you move in."