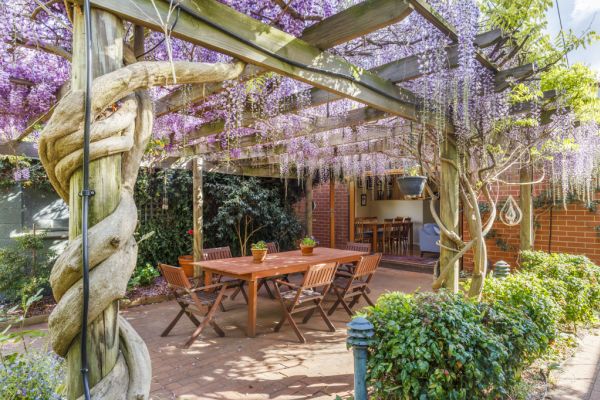 Wistful wisteria: Deakin home lists on the market
There are so many things to admire about the home at 38 Lawley Crescent. But as you'll see from the photos, there's one obvious feature that must be noted first – the wisteria.
A canopy of wisteria, decades in the making, drapes over the outdoor entertaining area.
This sweet, purple flower transforms the already lush gardens into a whimsical wonderland.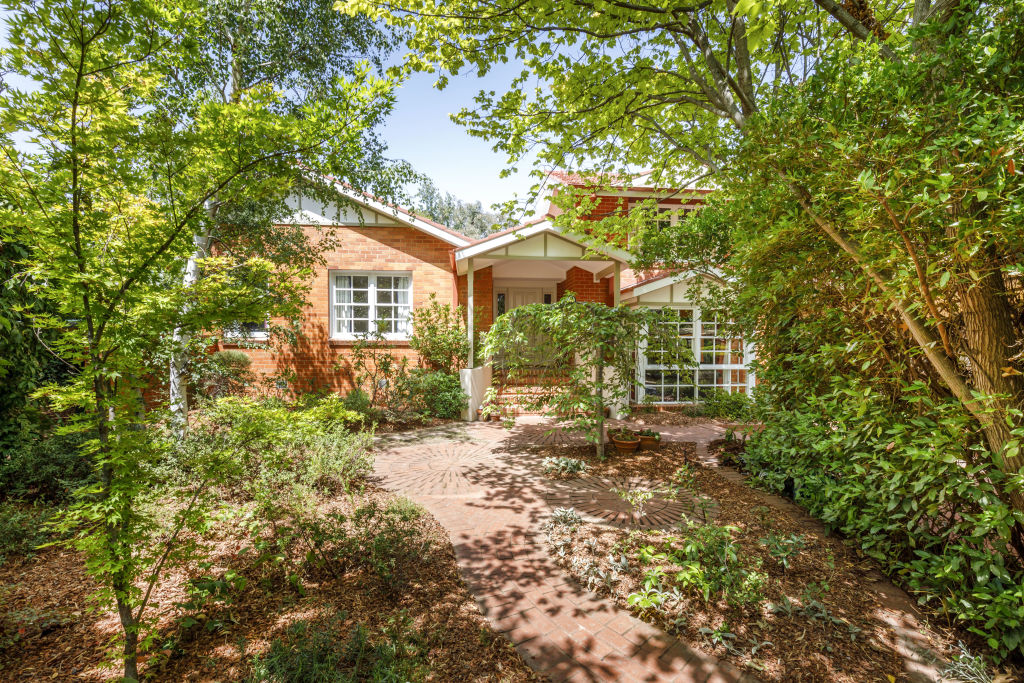 And in spring, you can bet you'll spend days on end in the courtyard as the plant makes its most enchanting display.
But for every other season, the home is just as inviting.
The courtyard spills into the family room and kitchen and calls for summer barbecues.
A sitting area adjacent to the kitchen is ideal for afternoons sipping wine, while someone else prepares dinner on the Tasmanian blackwood island bench.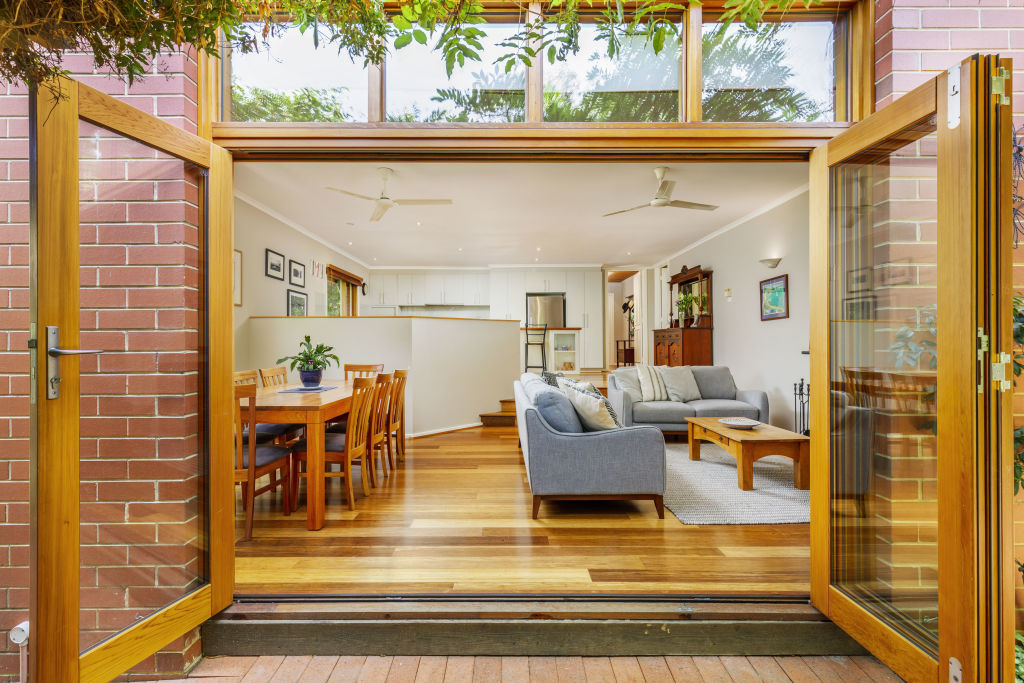 When the inevitable frost begins to set in, the open fireplace is there to tempt you with a cup of tea and a good book.
The kids will spend most of their time in the second living area or the attic nook, where you've strategically positioned the gaming consoles and computers.
Deakin is the suburb you tell interstate friends about when explaining why Canberra is so great. Quiet streets, green gardens, great food and coffee, and a nature reserve at your doorstep – what's not to love?