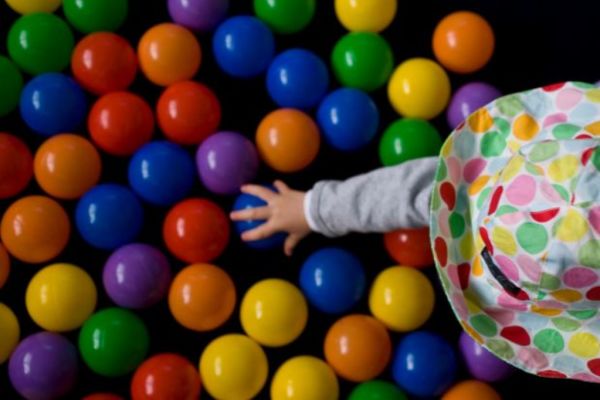 McKellar childcare site at Walkley Place on the market
Childcare facilities are continuing to roll out in the ACT and a new option at McKellar is likely to draw strong interest from a quality operator.
The proposed new centre in Walkley Place is licensed for 90 places, but that could increase to as many as 120 depending on final design.
The site is on land owned by the Belconnen soccer club, a central location with a huge catchment area.
Managing director of Burgess Rawson Canberra, Guy Randell, says it's one of many new childcare centres that will open across the ACT within the next couple of years.
"There are quite a number of projects in various stages – from expressions of interest to the planning and design phases," he says.
The property agent lists Rivett, Gordon, Aranda, Throsby, Higgins and Hawker as upcoming sites.
"And a new childcare centre opened in Murrumbateman in late May," he says.
"There is plenty of demand for childcare centres and it's not showing any signs of slowing down."
The Burgess Rawson boss says part of the drive for new centres was that older facilities no longer met modern needs.
"A lot of the older facilities were, in essence, child-minding houses," he says.
"The emphasis today has changed dramatically and parents are looking for centres that offer a solid grounding in early childhood learning."
Randell says this motivation has acted as a catalyst toward new thinking in the design of centres that seek to include new levels of interaction, engagement and stimulation for their end users.
"We're really dealing with a totally new concept – designers are considering how to make the spaces more entertaining for the children with colours, angles, living walls – even cafes for the mums to have a coffee," he says.
"These kind of childcare facilities are becoming community hubs where people come together with a common interest."
Rawson says childcare centres are an extremely attractive asset class to investors.
"They're as strong as service stations or fast food outlets as far as investors are concerned.
"What they like is stability, steady growth and long-term growth – and the fact that childcare centres can hit 80 per cent occupancy or more in their first year."
The appointment of a proven, quality operator is another key consideration for investors.
"From their perspective, childcare centres represent a safe, long-term investment that is enhanced by the quality of the operator," Randell says.
MCKELLAR
PRICE GUIDE: Expressions of interest
AGENT: Guy Randell, Kate Mason, Burgess Rawson Canberra, 0430 272 999, 0419 843 300
INSPECT: Contact agent
SEE MORE: goo.gl/bk1aF7