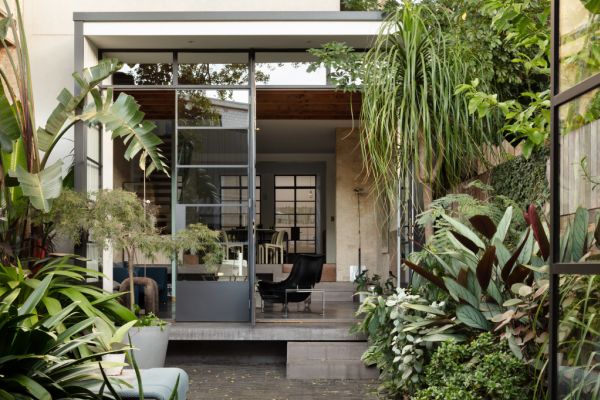 Glebe project by Allied Office injects joy and light into a quarry site
The best things in life are often unexpected, as Telly Theodore and Andrew MacDonald can vouch. The life and business partners behind Sydney architecture studio Allied_Office were travelling through Sri Lanka and had set their hearts on moving overseas.
"That's when we received the email," says Theodore.  It was from a friend who described they'd chanced upon the ideal property for the pair back in Australia.
"It was the perfect location and perfectly falling apart. Reluctantly, we decided to abandon plans for more exotic locales and promptly called the agent," says Theodore.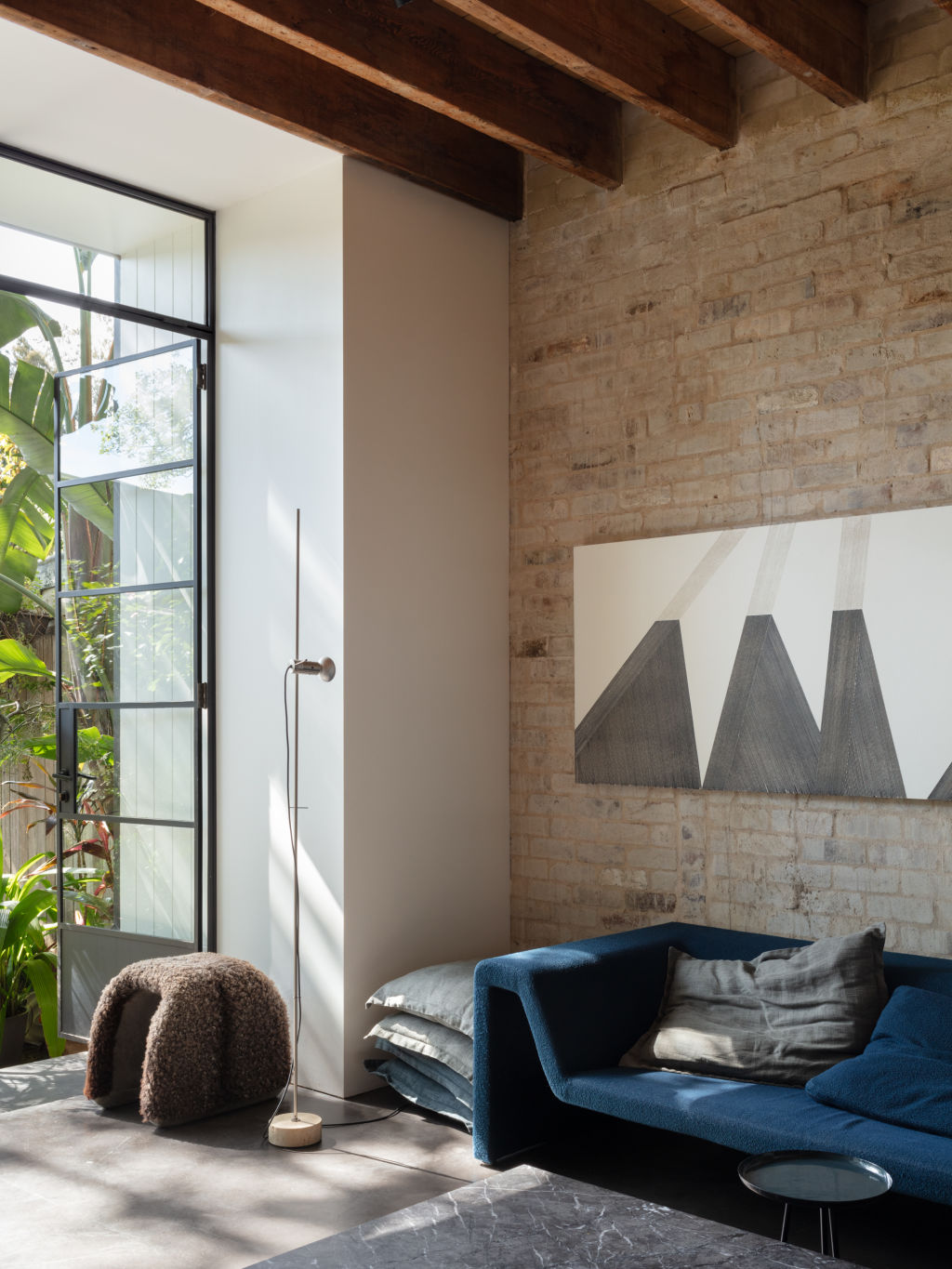 But alas, the house was sold.
What happened next was serendipitous. "The agent had something even better — a 125-year-old house in which not a single soul was interested. Better locale, even worse condition," laughs Theodore.
"We put in an offer on the spot and took possession of what you might best describe as a very tired and tiny worker's terrace."
Less than a year in, the pair set out on a top-to-bottom reno that took the best bits of what was existing and jettisoned the worst, resulting in a home in Sydney's Glebe comprising two buildings — the main house and a studio over the garage, connected by a central garden courtyard.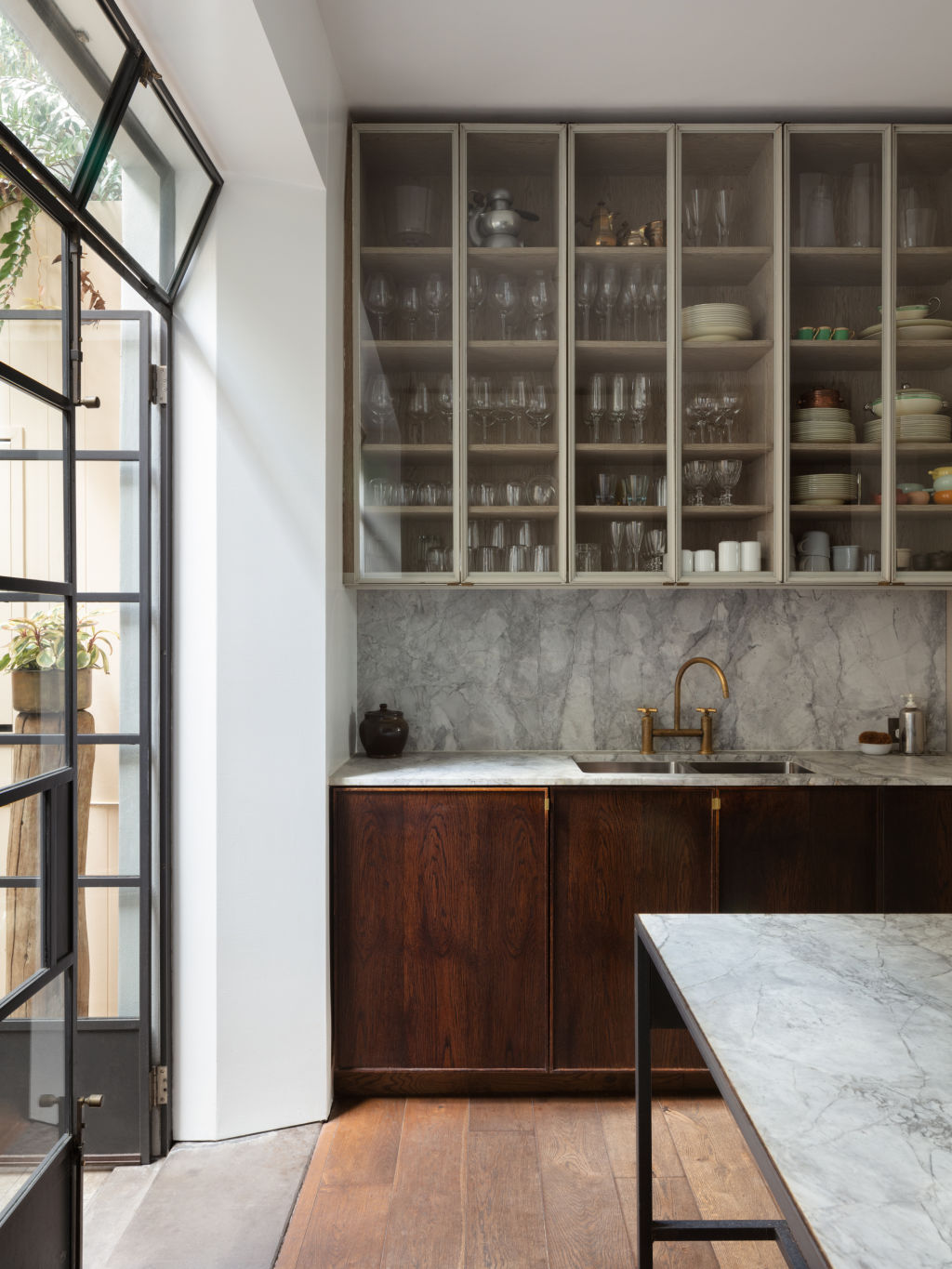 To do a thorough overhaul, the architect duo entirely gutted the internal structure, retaining only the front bedroom facing the street.
"We were in a heritage conservation area, and the face of our little house had to stay the same," MacDonald says. "We intended to completely transform the space and take advantage of the steeply sloping site—made up of shelf-like ground planes, owing to its original use as a sandstone quarry."
The site's up-and-down topography meant that they had their work cut out for them – not that they minded. "We excavated through to the street to allow light and ventilation into the kitchen, as it was pretty much below street level and only had a coal chute with a glass pane," says Theodore.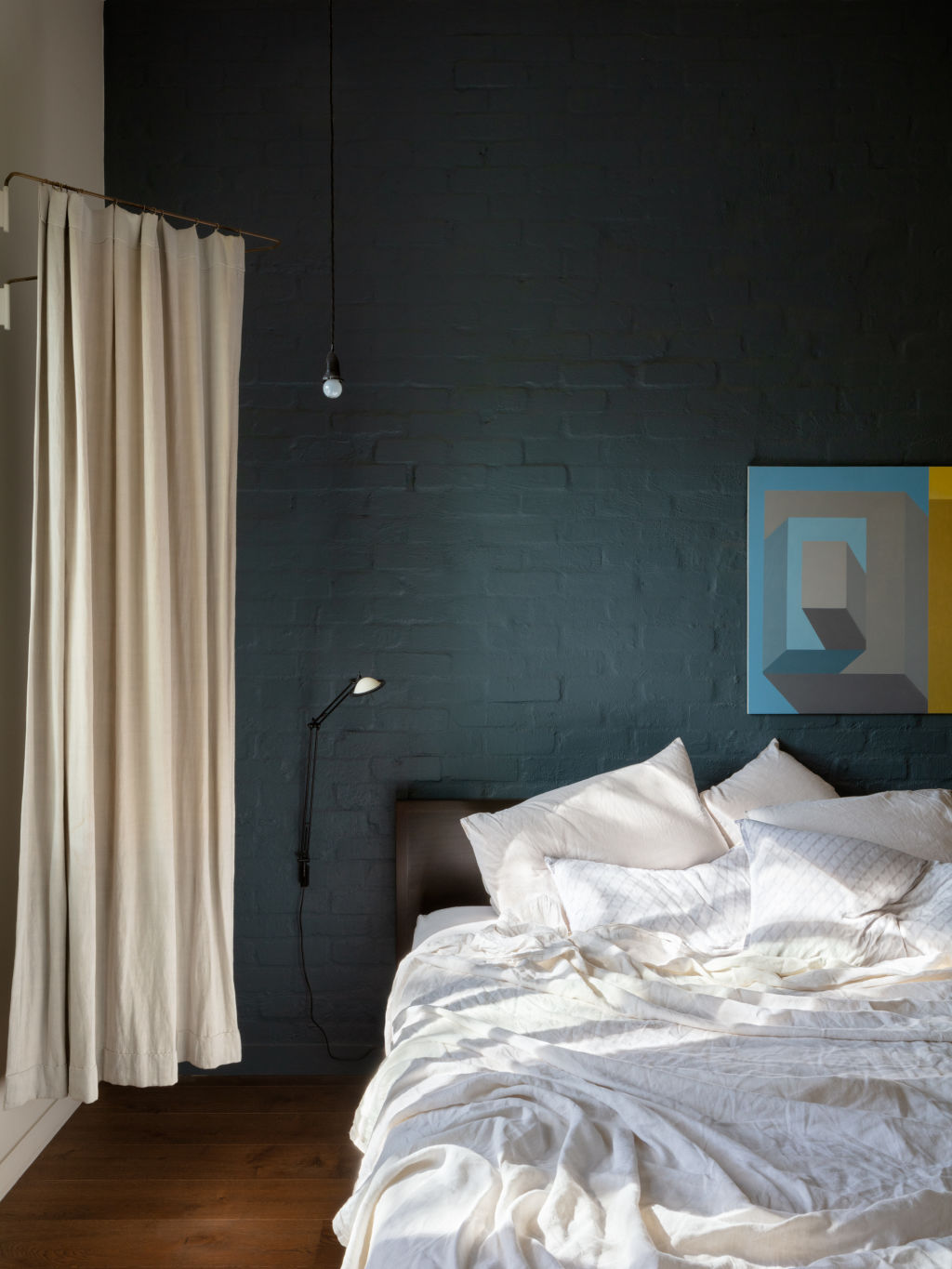 They carved out new spaces while keeping the layout unfussy and casual.
An additional bedroom and bathroom were added above the new living zone, while the common areas below were kept to a straightforward, linear layout for the cooking, dining and living spaces. This was further delineated by maintaining a few steps between each zone and culminating with a courtyard.
As Theodore hilariously puts it: "We looked at achieving all this without it looking like a botoxed space… It needed to feel effortless and elegant but also be able to age gracefully."
Not a single brick was wasted during the remodel. "We saved all the bricks we had pulled down and had them cleaned and reused to make up the new boundary walls on either side of the living room," explains Theodore.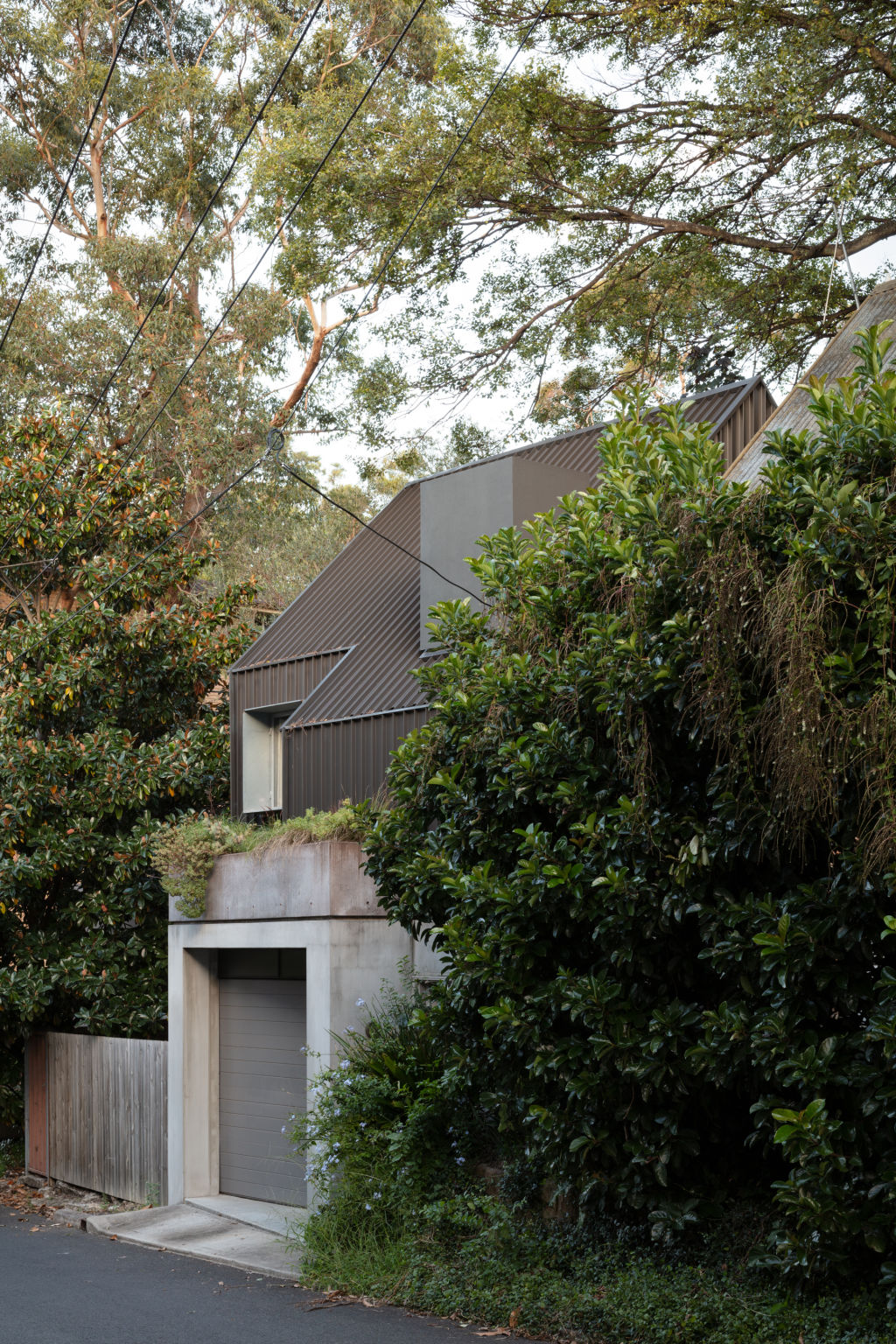 The move was in keeping with the pair's time-honoured material ethos. "Materials for us are extremely important. They are the dressing that gives life to form. Much as they need to be beautiful, they also need to age gracefully and function for other reasons," MacDonald says.
His words ring true everywhere you look, from the black oxide concrete floor of the living area, in the dark Peterson-brick courtyard, to how each exposed brick tells a different story.
"The living room floor is special," says Theodore. "Not only because it has turned out so well, but because it is suited for all seasons. In the winter, the blackness absorbs the sun and acts as a heat sink, while the overhang of trees outside serves as a sun shield in the summer."
Despite its ramshackle beginnings, it's evident that they've done a stellar job of injecting joy and light into every little corner.
"How a space is orchestrated to perform logically and joyfully is something to which we give a lot of consideration. Once you have the narrative in place, the rest follows," says Theodore. "Being a small terrace, in this case, this one is a short story with a simple message of hope, love and care for the little things — each other, our family and our friends."